The truth about learning is "practice". Learning is a continuous process and kids with their inquisitive brains are having a steep learning curve. But when it comes to maths, for many it is still a dreaded subject. I am sure as parents you would connect with them. Even in our time, maths was one task that we usually tried to steer away from. Private tuitions and special classes have always been there, but in the 21st tech-driven century, how can you leave behind the technology. Especially, when there is an online maths site that makes maths easy as well as fun.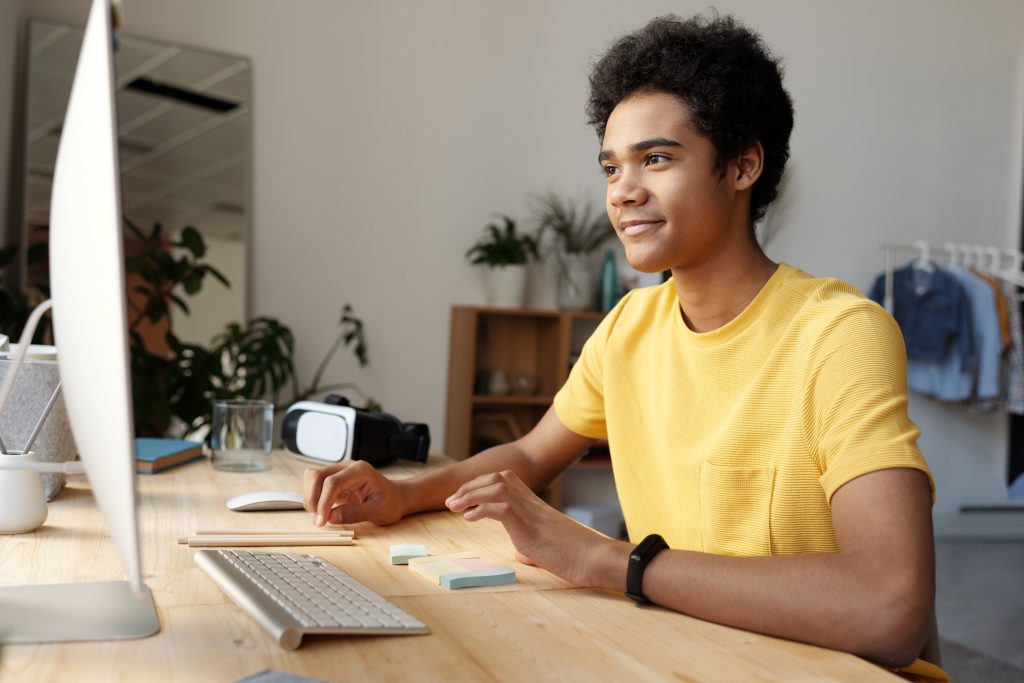 Traditional VS Modern:
Our traditional academics and instructions were marshaled about half a decade ago. Traditional methods of education though time tested had some loopholes. It wasn't possible for teachers to concentrate on each and every child. The text book knowledge and oral methods left a lot of room for explanation. Subjects like maths, where everything is based on logic and reason, were just mugged up. The reason, a lot of room was left for visual representation.
The modern educational system is based on use of technology to make concept understanding better. Online classes and machine learning has made it easier to use videos and graphics and the system adapts to the child's understanding.
Online education is not only convenient, easier to monitor and much more engaging for the kids but also has able to hold kids' attention and loyalties for some time now. IBM (International Business Machines Corporation) conducted a study stating that students learn five times the amount in their online curriculum than traditional tuition.
Online maths learning can be adaptive and comprehensive:
Parents have been searching for good online apps/classes or websites. But parents can't just allow their kids to attend any online classes. With COVID-19 pandemic forcing schools to take online classes, a lot of parents do sit with their kids to see how teaching is done and the way classes are conducted. So, why not with online learning apps and websites? 
Less investment with more returns is on top of the mind for almost everyone and when it comes to education these days, most of the things hurt the bank balance in one way or the other. Learning is made easy with practice and this needs to be carefully chosen. EforExam is one such learning platform which is based on a child's learning style and pattern.
Consider this, how about your kid is given 10 math questions a day and basis the results the next day's quiz is aligned. In case the child does not fair well, their online math learning program tweaks itself in a way to make it more relatable for the child. The quizzes and questions on the website learn from the child as much as the child learns from the system. It alters the questions, giving ample details until the kid can solve questions that were difficult earlier. If your child is between class 4-7 this is a must-try online math learning site for parents. They also have a free online math learning trial option to test before you subscribe.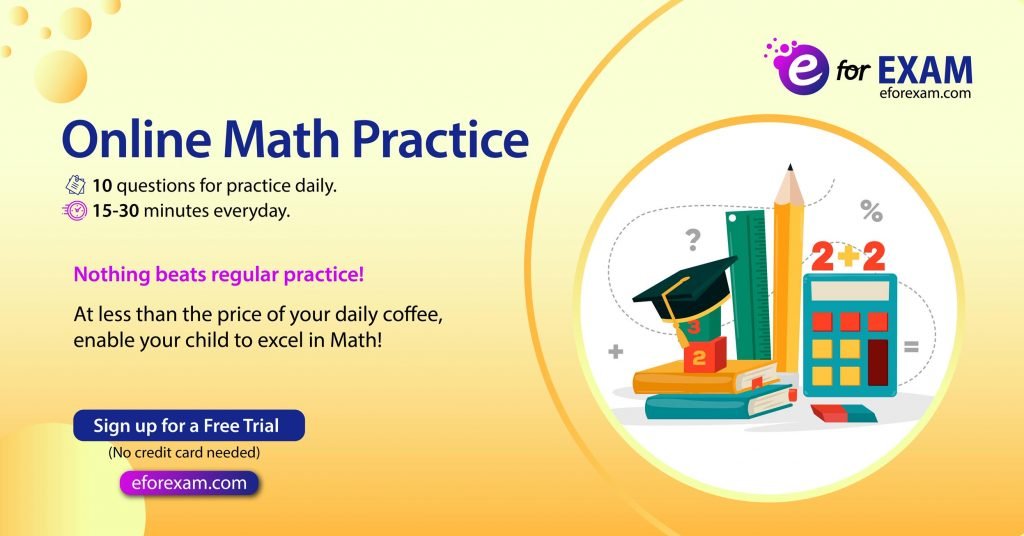 The benefit of EforExam:
The website uses a simple algorithm and focuses on every child's unique math learning style. While algebraic expressions seem simple but can be intimidating to a child, their algorithm understands the child's online math learning behaviour or style basis the answers he/she chooses in the daily 10 question test. These questions also have a detailed explanation for it for your child to get a sense of the concept and retain it for a longer duration. The programs for learners are flexible and adaptable per their style and speed of learning, so when the student gets a grip on the questions or concepts the next set of questions starts getting complex or vice versa could also be true.
Considering the time our kids spend online learning maths, this takes not more than 15-30 minutes of their time with engaged learning and improvements guaranteed. The adaptive engine improves with every question. One good answer would lead to the next complex question or one or more wrong answers would make the concept questions easier in the same module. They also have a simulated and timed test environment for students to practice and master their skills. Online maths learning for 4-7 standard students with a unique learning model is sure to excite your ward. The cherry on the cake is that it has gamification and storytelling concepts embedded. The system would narrate a small story, from the story it would generate a simple math question or equation. This makes just number and equation filled formulas more interesting.
Results are instant with a detailed explanation, enabling a deeper understanding of the concept. 
The numerical advantage:
Let us think through numbers, we are a population of 1.3 billion people, approximately 9.6 million privileged people have enrolled for online course or tutoring facility. Comparing the cost of classroom education vis-à-vis online education you would see a substantial difference in terms of cost as with regards to tuition classes/centers. The difference is approximately 150% for online being more affordable than the brick mortar generic tutor driven classroom education. While cost is just one of the factors, learning is of prime importance here and pupil engagement being at the core of everything.
How about giving it a try using code "CHAMPATREE"?
You may start with a free trial and then use our code for a flat 20% discount on the subscription fee. Use CODE: "THECHAMPATREE". Click here: