Quite often we come across parents who are angry with kids who scribble on the walls. But, we should not discourage the kids. The walls can be painted again but if we discourage, the child will shy away from their expression of ideas. Don't spoil their talent as every child is an artist.
The Champa Tree's Thought Of The Day – Every Child Is An Artist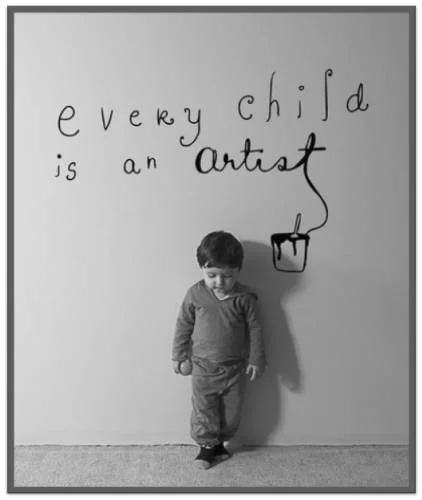 "Every child is an artist"- Pablo Picasso
The expression of talent starts from scribbling on the walls. If we look keenly there would be something that talks about what your child is good about. In their mind, they will be thinking of a wide area of their imagination while scribbling on the wall. There would be a jungle, an imaginary city, or a desert. An animal, a superhero or a king would be lurking on the walls.
TCT has already discussed this topic that we should not care about what others would think because if someone cannot enjoy the kids' act should not be counted. These little acts should be cherished because somewhere down the line, you will miss if for sure.
Do you agree with us? Let us know in the comments below about your opinion on this matter.