The awareness about child psychology is the highest of late. Gone are the days when the parents are not aware of what is happening in a child's life. Now, the schools have in-house counselors. Some schools even have compulsory counseling sessions. Nonetheless, there are still children with broken hearts. Have you ever thought about why?
We are living in an era when family relations are decided by social media. The hearts have become so distant that the broken ones often get ignored.
The Champa Tree's thought for the day – Children with broken hearts: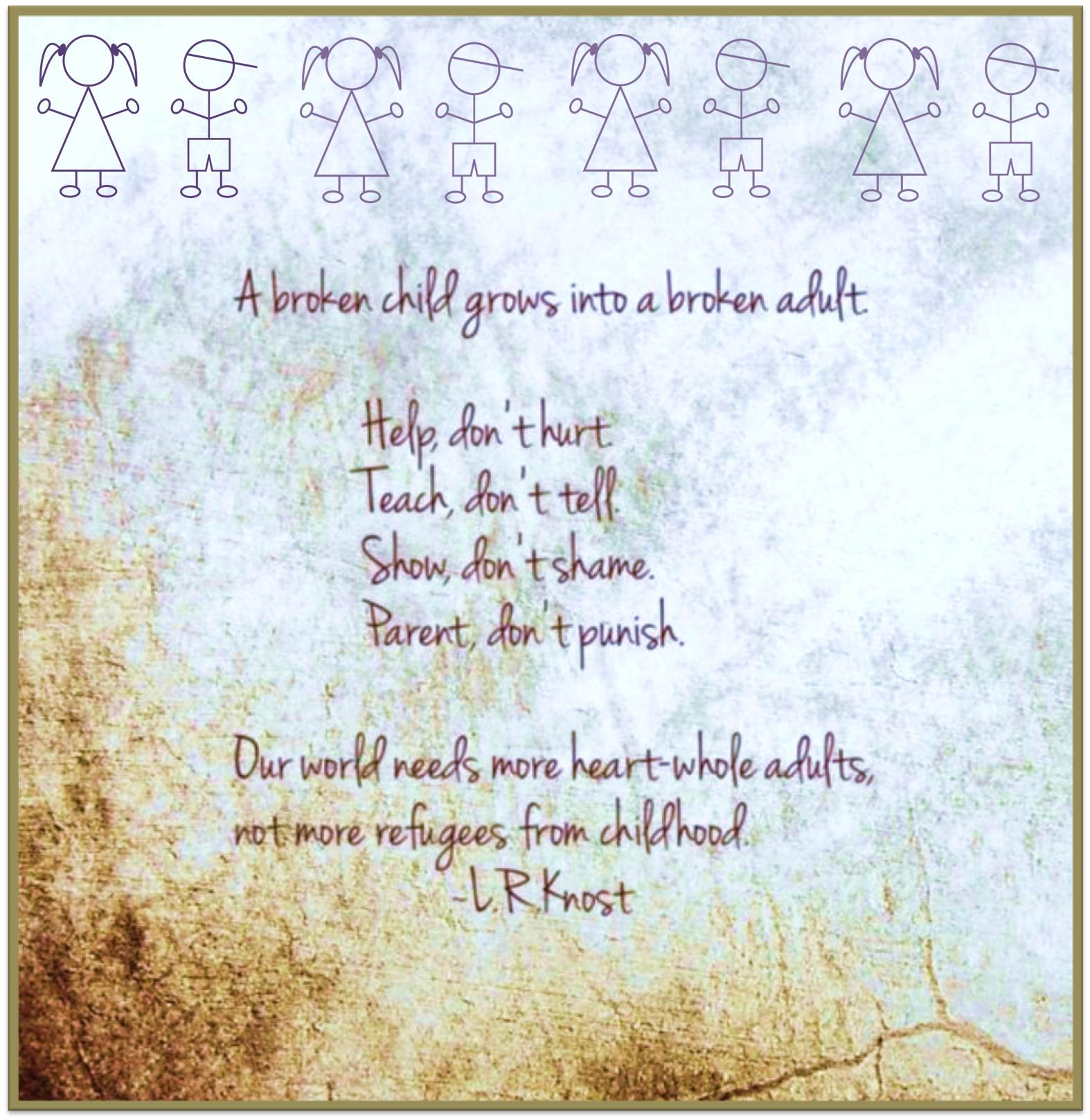 "A broken child grows into a broken adult.
Help, don't hurt.
Teach, don't tell.
Show, don't shame.
Parent, don't punish.
Our world needs more heart-whole adults,
Not more refugees from childhood."
– L.R. Knost
L. R. Knost, the founder of little hearts/ gentle parenting resources tells us the importance of raising a wholehearted human being through this poem. She believes that it is not our job to toughen our kids to enable us to face the cruel world but to raise children who make this world less cruel. Isn't that a beautiful message to live by?
Yes, it is tough to raise a child without even scolding them. Every mother would have a breaking point at one point r the other. And it's okay too. But if you live by the idea that you shouldn't pamper your child, just so that they become capable, you will end up raising an individual with a broken heart.
Express your love uninhibitedly. Let your little flower blossom in the green of love.