As I grow old, I have started seeing my mother in a different light. In fact I have also begun to look a lot like her. A mother-child relationship tends to evolve with time. We will start to quote our mothers. Sooner or later we realize this.
Thought for the day – Sooner or later: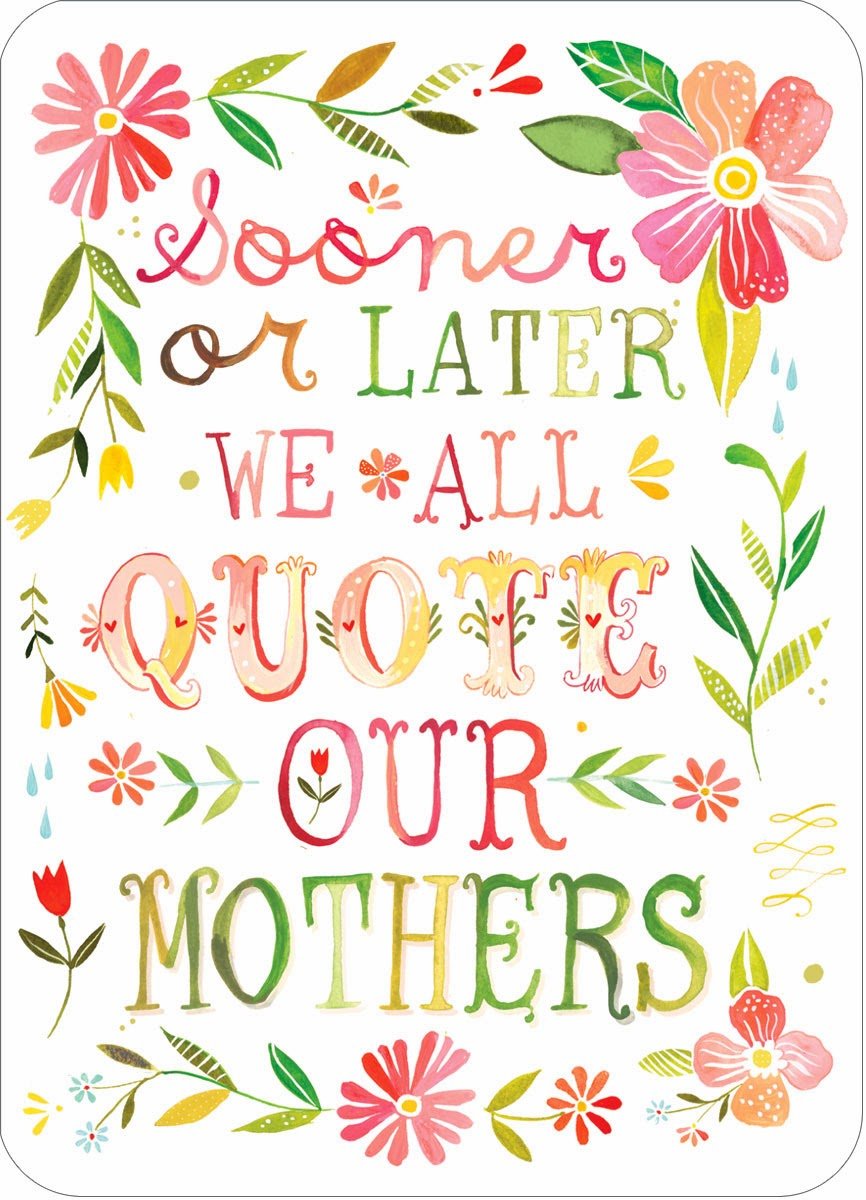 "Sooner or later we all quote our mothers"
As time goes by, our relationships with our kids change so does that with our mothers. We start viewing our mother with empathy as we will be there, where our mothers have been. We would tell the things to our child that our mother has told you. When we all start transforming to our mothers, we will realize how true she has been. Moreover, we regret not paying heed to her in several instances. If you think that I am simply stating facts, you might not have reached the phase. But, you can bookmark this page and come back once you reach the stage.
Tell us in the comments below as to whether you agree with what I say. If yes, share a few snippets of your life where you have quoted your mother, or maybe share a few quotes from your mother.