Today is Guru Nanak Jayanti and we celebrate the occasion by remembering some of the famous thoughts by Guru Nanak devji!
What is Guru Nanak Jayanti? To all the readers, let me start by telling you why is the day celebrated or what is Gurupurab all about? It's that sacred day when the first Sikh guru (Guru Nanak devji) was born. Most of the Sikh religion festivities usually focus on the anniversaries of their 10 Sikh Gurus. This day is celebrated in the month of November every year. Infact one day prior to the birthday, a procession (also known ad Nagarkirtan) is organised. Gurupurab/Guru Nanak Jayanti celebrations around the world are rejoiced with great fervor by the Sikh community. 
So, inspired by the philosophy of Guru Nanak devji, TCT brings to you 4 amazing quotes about life. These inspirational and highly motivational quotes should be remembered in good as well as bad times. I know kid is too small to understand what I meant to say when I quoted one of Guru Nanak-ji's sayings to him this morning. But I know that one day he shall understand the exact meaning and here is hoping that he too sings the songs of joy to the lord and shares these beautiful, daily inspirational quotes with his family.
Quotes about life #1: "Even Kings and emperors with heaps of wealth and vast dominion cannot compare with an ant filled with the love of God."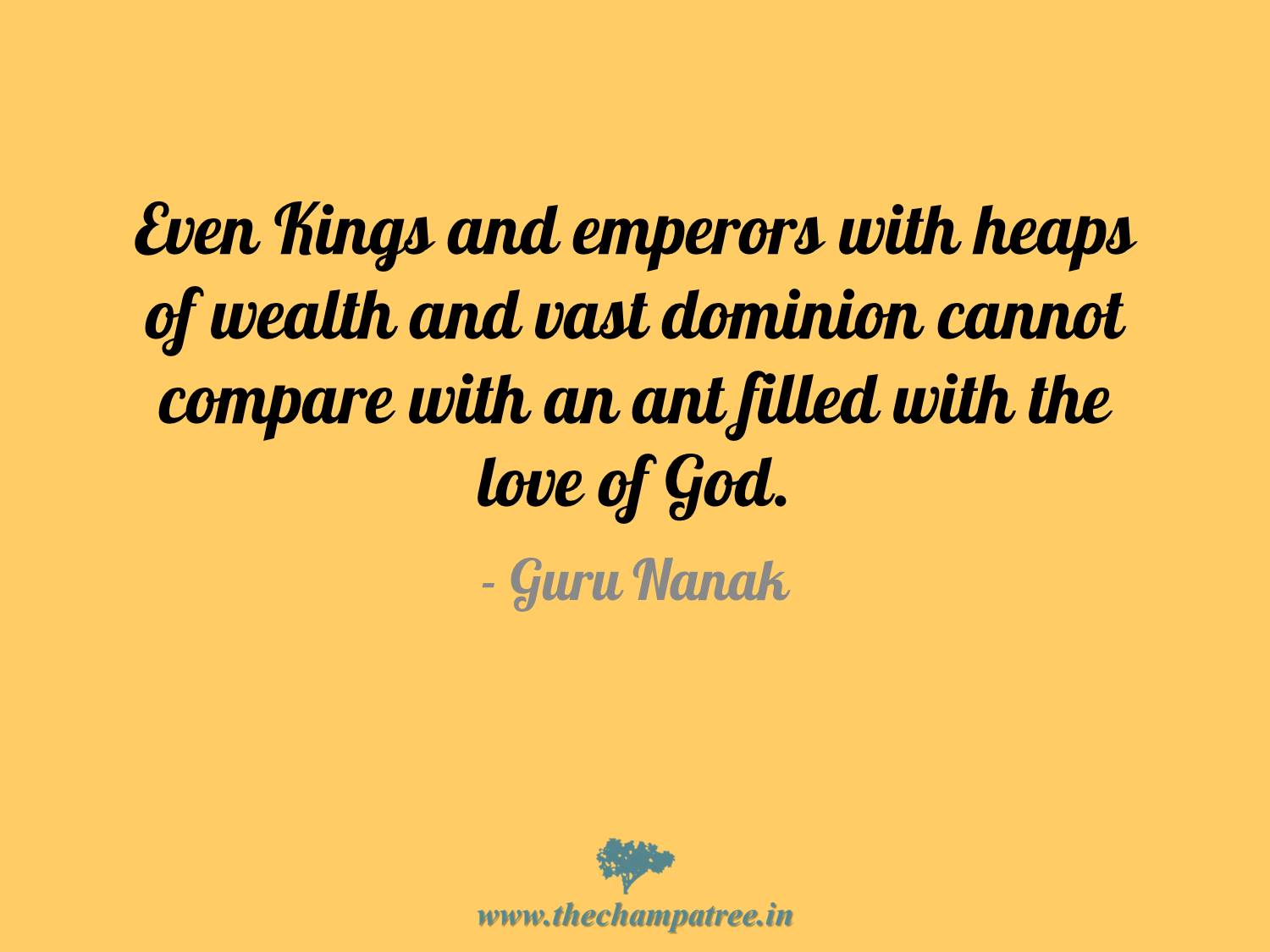 Quotes about life #2: "From its brilliancy everything is illuminated."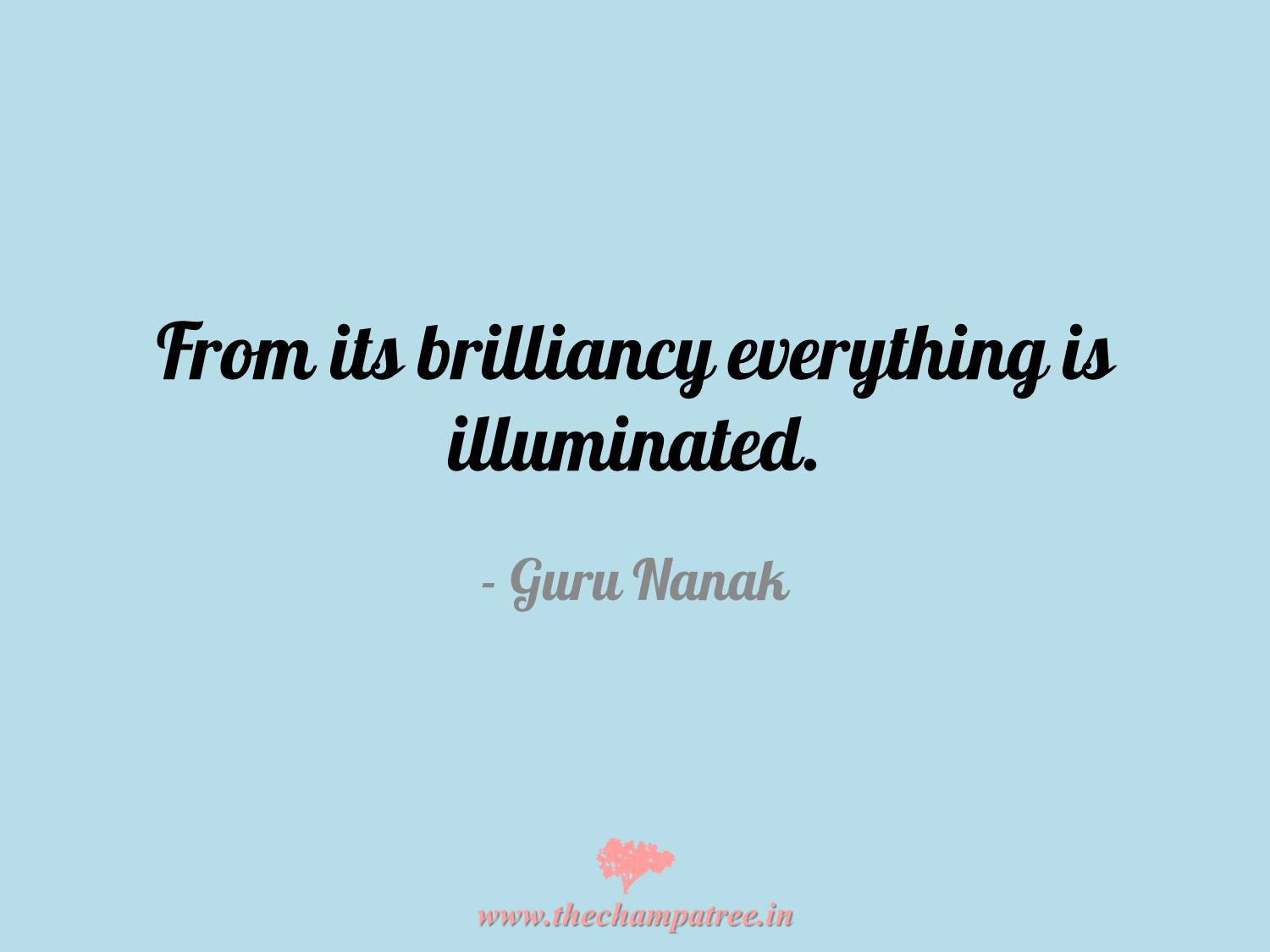 Quotes about life #3: "Whatever kind of seed is sown in a field, prepared in due season, a plant of that same kind, marked with the peculiar qualities of the seed, springs up in it."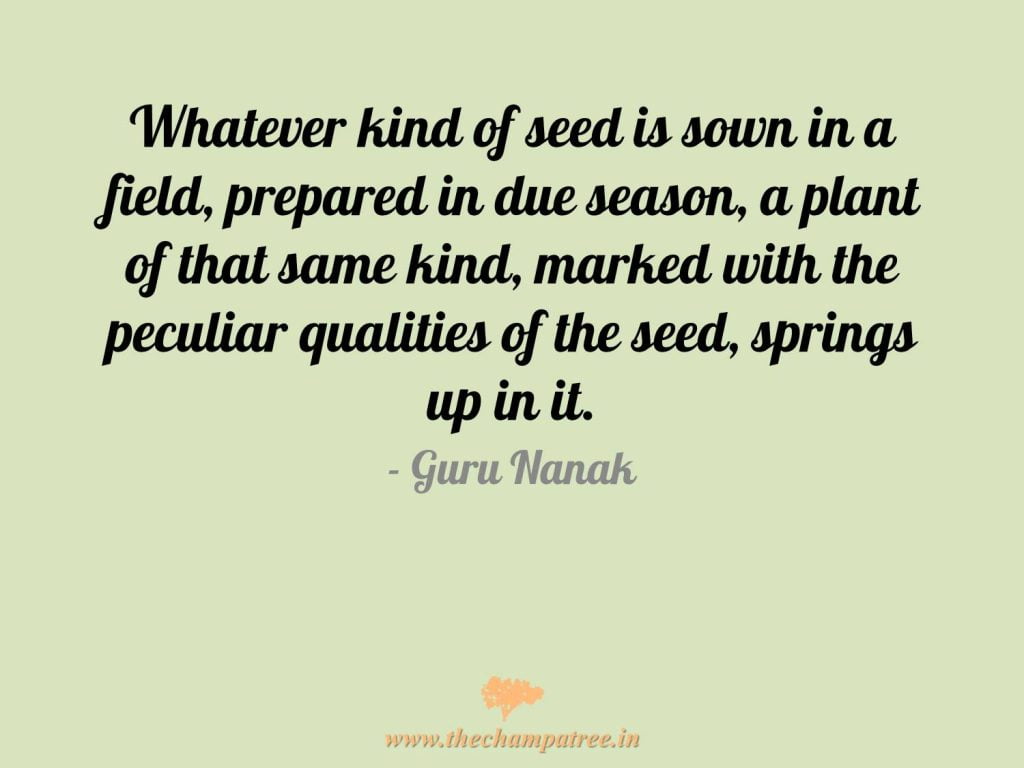 Quotes about life #4: "The production of children, the nurture of those born, and the daily life of men, of these matters woman is visibly the cause."