Have you wondered how a child stops crying immediately after being in the mother's arms? Did you know this strange fact about the baby's recognition of the voice and smell of the mother? The child has a magical power, you would think. In a way, it is magic that a newborn can recognize the mother's voice and smell from birth. Now, don't take this as a child milestone because the fervor of reaction by each child varies.
Did you know facts #3 – Voice and smell of the mother: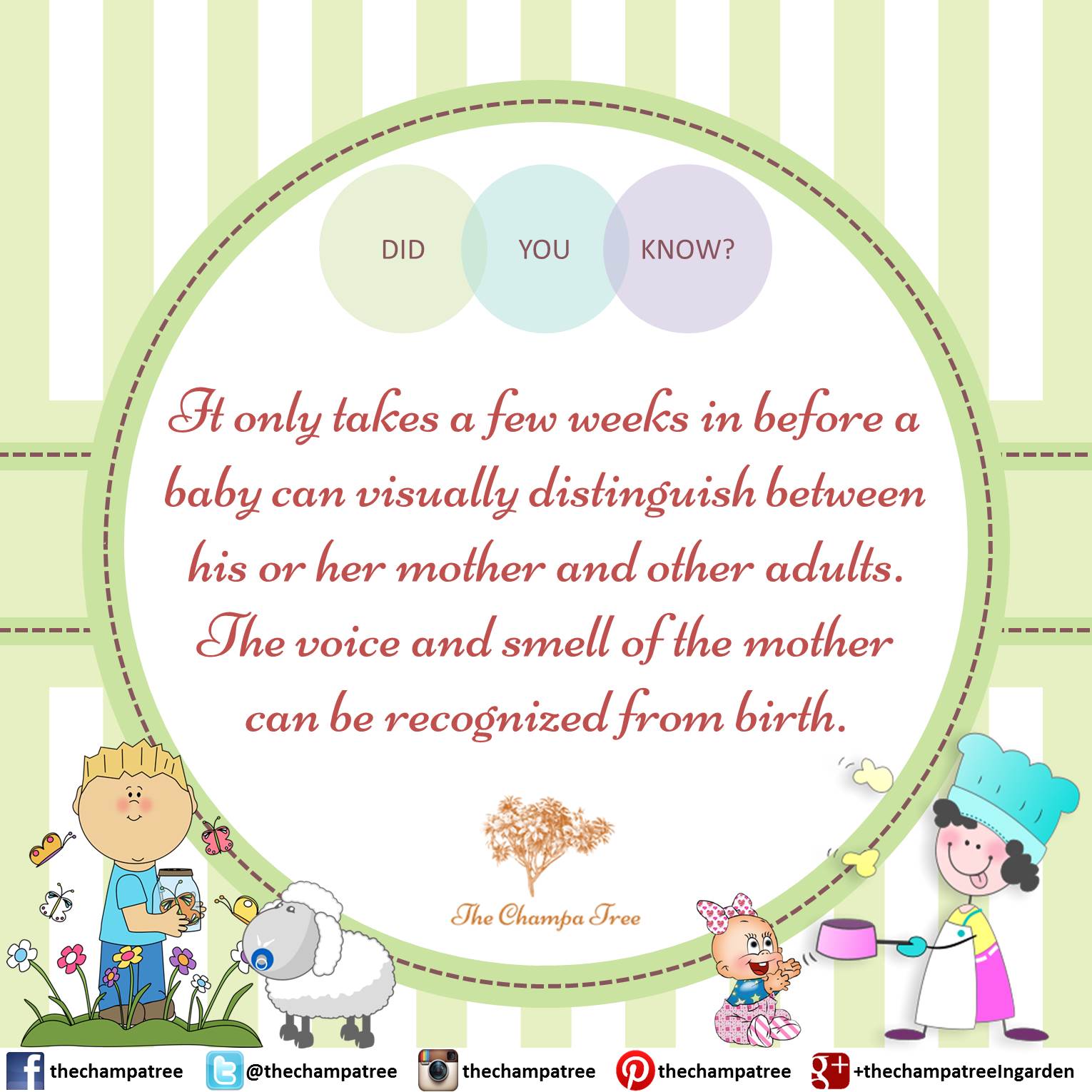 It only takes a few weeks before a baby can visually distinguish between his or her mother and other adults. The voice and smell of the mother can be recognized from birth.
These are newborn reflexes and the extent of it varies from child to child. Next time you see a child soothing after reaching the mother's hands, tell them that their child has recognized their voice and smell. This makes the new mother feel special.
Have you felt this magic yourself? Did you see a newborn putting a full stop to the cries on reaching the mother's arms? Tell us in the comments.
For more strange facts about babies, follow our Did You Know Facts Series.
Information source: Online Nurse Practitioner Schools