When you hold a newborn baby, its heart would be being fast. Have you ever wondered why it is so? Read the strange fact about the baby's heartbeat.
Did you know facts #12 – Baby's heartbeat:
Once you realize you are pregnant, the next thing you would be dearly waiting for would be the heartbeat. It takes a minimum of four to five weeks ti to have a proper thump thump sound audible in the scanning device. It would be 110 per minute first. But through time it increases and reaches up to 140 per minute. The heart rate is indicative of the development of the baby's circulatory system.
Further, the heart rate is an indicator un several stages of the pregnancy and even a key decisive factor during pregnancy. If the heart rate goes down, doctors will go for an immediate C-section.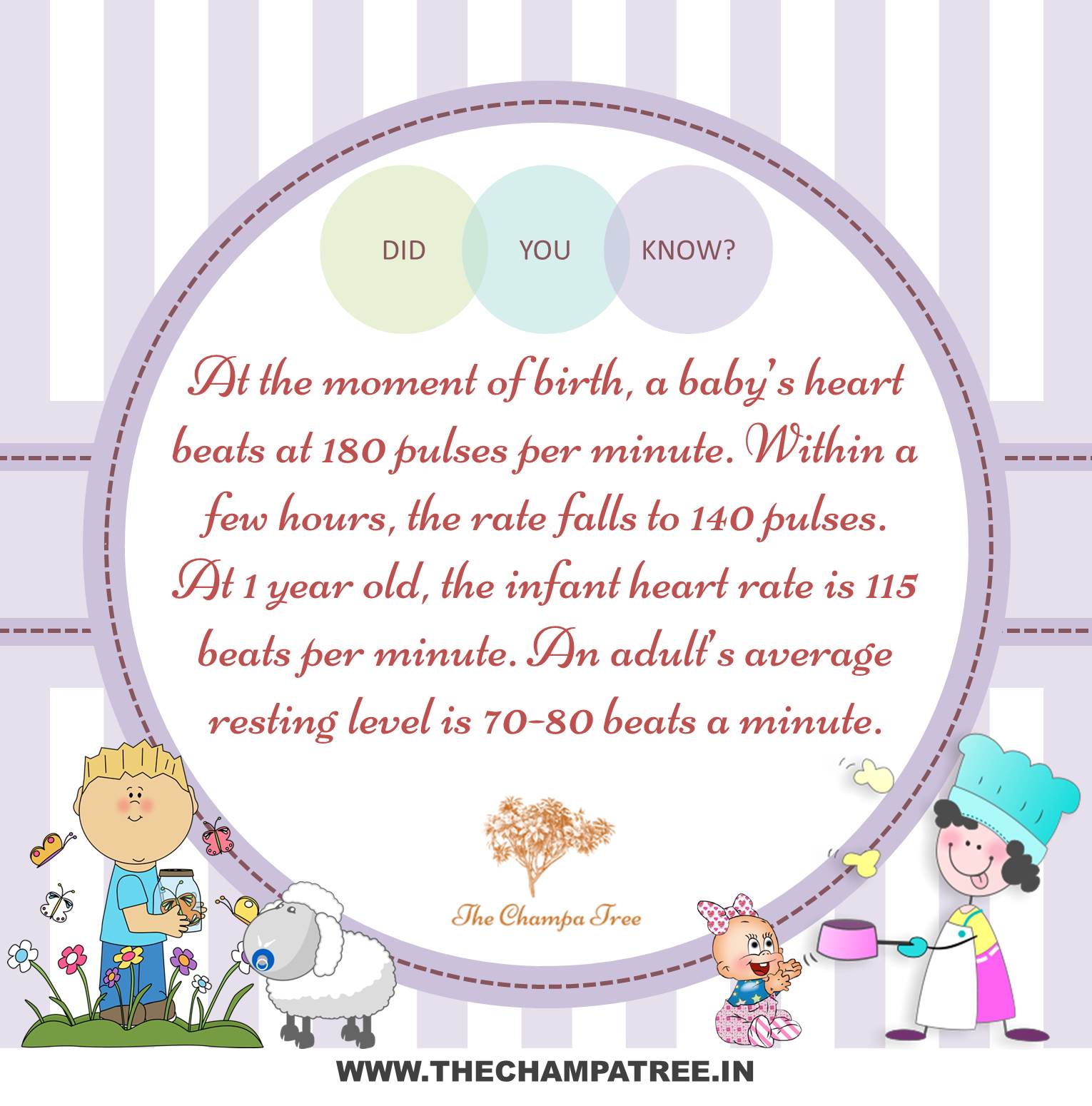 At the moment of birth, a baby's heart beats at 180 pulses per minute. Within a few hours, the rate falls to 140 pulses. At 1 year old, the infant heart rate is 115 beats per minute. An adult's average resting level is 70-80 beats a minute.
For more strange facts about babies, check out our Did You Know Facts Series.
Information source: Facts Random History