Did you know these facts about the baby's ears? Read the post for more. You will be surprised to know how evolved this little human is.
Did you know facts #7 – Baby's ears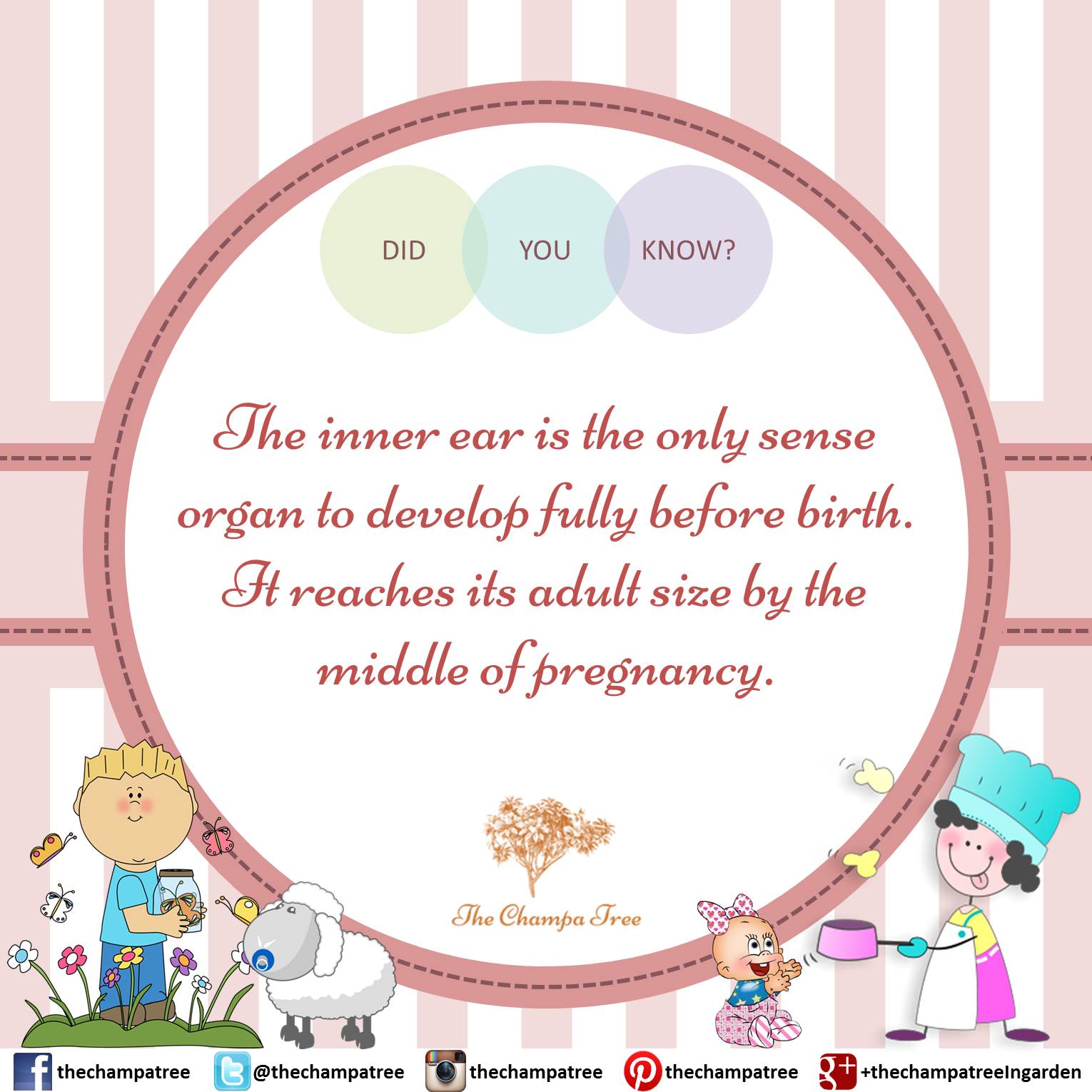 The inner ear is the only sense organ to develop fully before birth. It reaches its adult size by the middle of pregnancy.
Did you know that your baby would start hearing as early as 18 months of pregnancy? This brings us back to our mythological character Abhimanyu, who learned how to enter the Chankravyuh while he was in his mother's womb. It is mythology and hence it would not be applicable in our lives. In other words, Our baby's would not learn what the mother studies but yes, they are able to hear the noises inside their mother. We never know how they are perceiving it.
Would they think of the grumbling tummy of their hungry mother as a monster? Or would the rhythmic heartbeat be music to their ears? Noone would be able to decipher that. But I believe the latter. Or else why would they scream at the top of their voice on birth? They might be missing the music, won't they?
Around 25 weeks, they will start hearing noises from outside. But those might not be clear as they reach them through the amniotic fluid. hence the only clear voice they would hear would be of their mother. This could be the reason why a baby recognizes the mother's voice right from birth. Therefore, immediately after birth, it is advisable to check the child's hearing at home, if not at the hospital.
For more strange facts about babies, check out our Did You Know Facts Series.
Information source: Facts Random History