Did you know this strange fact related to an important aspect of baby development, that is baby's self awareness? Here is one from the most amazingly strange but true facts related to developmental milestones.
You can tell if a baby is self aware by drawing a red dot on his/her forehead in front of a mirror. If the baby touches its reflection, he/she is not aware. If it rubs its own forehead to try to remove the mark, it is… Now isn't it a wonderful amazing baby fact!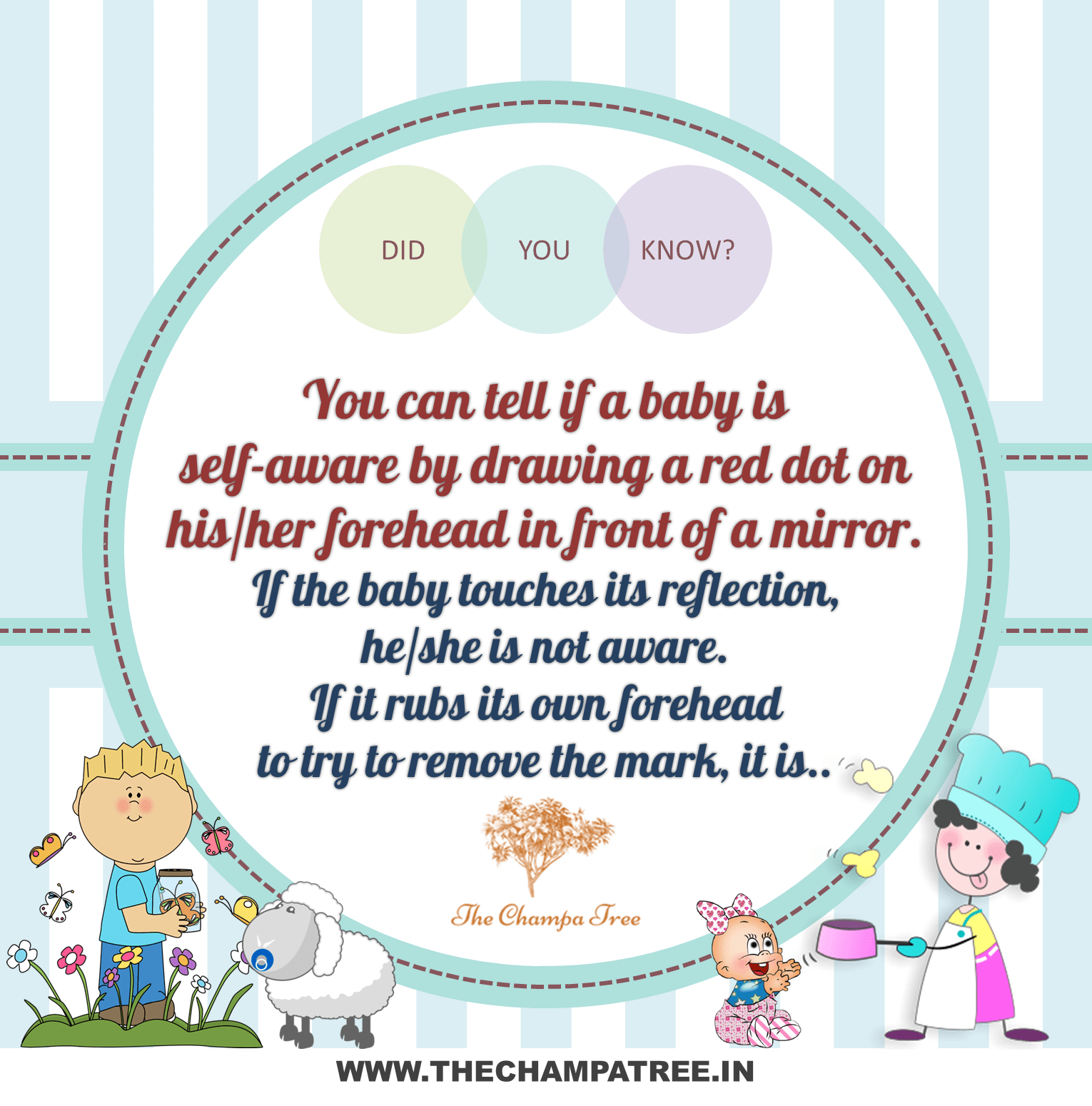 For more strange facts, check out our Did You Know Facts Series.
Information source: UTNE.com
Disclaimer: Just like a fingerprint, every child is unique. The way they think, feel, develop and interact with others is unique in their own way. Some of the posts are intended as humour and fun activities to tickle your funny bones, therefore the author has no intention to offend anyone.