by Vaishali Sudan Sharma updated on April 9, 2015
We have been nominated for the Blog Tour Award! TSM
Our Rumbling Ocean
for the nomination!
Our Rumbling Ocean is one my favorite blogs. I love going through Boeta's pictures. His love for flora and fauna, running around in the jungle, or towards the ocean..those beautiful images, they are stunning. Do give this amazing blog a visit! As for the Blog Tour Award. Check out the rules and my nominations!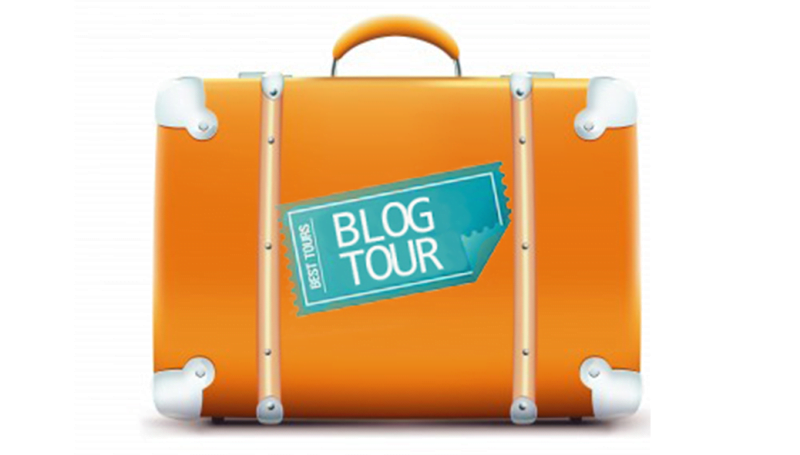 RULES:
Compose a one-time post on a specific Monday:

I maybe traveling on Monday, so thought I should just post it today itself..
Give them the rules and a specific Monday to post by: Choose a date that suits you
Pass the tour on up to four other bloggers:

Mentioned towards the end
Answer four questions about your creative process which lets other bloggers and visitors know what inspires you to do what you do: Mentioned below
1. WHAT ARE YOU WORKING ON AT THE MOMENT- We are very thrilled to be associating with India's biggest kids festival, that is- Krackerjack Karnival. The Champa Tree is the official online partner of their upcoming Spring edition and at the moment we are working towards making it a huge success.
2. HOW DOES YOUR WORK DIFFER FROM OTHERS IN YOUR GENRE- Well, the thing is that we don't want to be any different! The genre in itself is so different yet alike! Motherhood and parenting experience around the world is packed with similar emotions. Love, compassion, devotion, sacrifice.. Our blog is a true reflection of that and more. Packed with information and personal insights, The Champa Tree offers a genuine image of a mother. The days are not always gorgeous, the nights are long too. Mornings are messy and afternoons are tiring but at the end of the day, what matters is how well we made those memories. This is The Champa Tree for you!
3. WHY DO YOU WRITE OR CREATE WHAT YOU DO– Out of love. One day I would like my son to go through all my posts, letters, word-by-word. Besides, The Champa Tree is my daughter, another baby growing up along with my son. I am keeping a good health track of their growth. Isn't that strange? But that's so typical of a mother 😉
4. HOW DOES YOUR WRITING/CREATIVE PROCESS WORK– Spontaneous! I also get inspired by other bloggers operating withing the same category. Listing down a few. They also happen to be the ones I nominate for this award 🙂
NOMINATIONS: