The month of festivities has just started. With Durga Puja and Navratri went by, it is time to welcome Karwa Chauth in the coming weekend. Karwa Chauth is regarded as one of the most important festivals which is celebrated by women in north India. It is majorly celebrated by women of Rajasthan, Haryana, Himachal Pradesh, and Punjab. While it is for the long life of the husband, unmarried girls also don't shy away from fasting for their future husbands.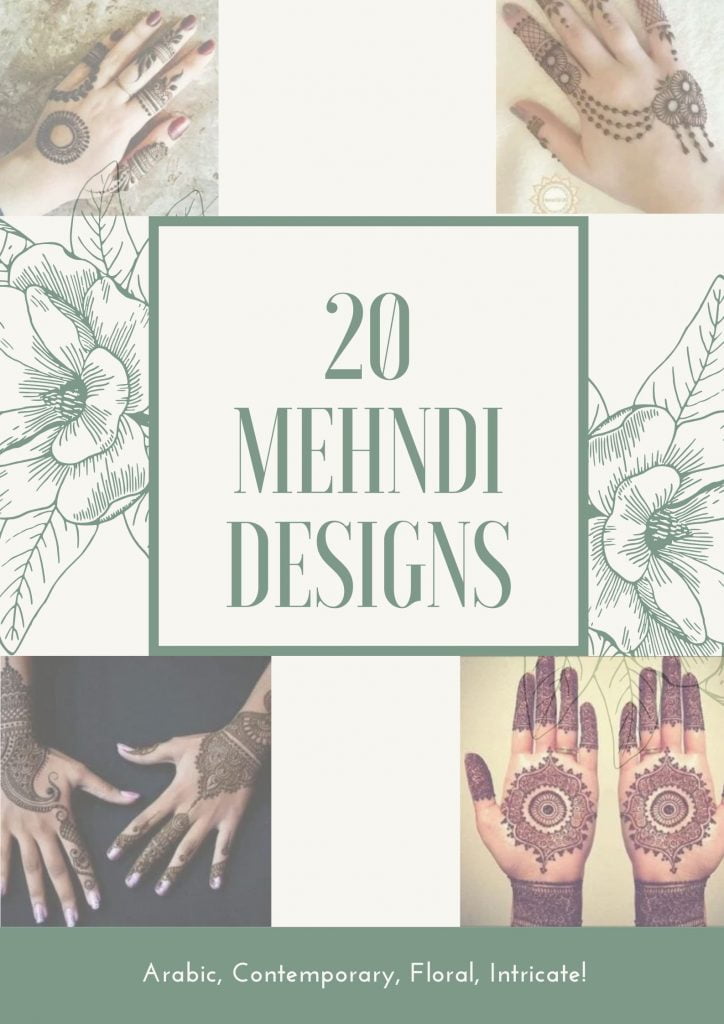 Apart from the usual fasting, Karwa Chauth holds more relevance because women dress up as new brides, and do all kinds of shringar (makeup). Putting Mehndi on their hands is one part of the make-up and getting all ready for the evening pooja. Presenting some of the popular full hand mehndi designs for Karwa Chauth, which are a hit these days and you surely shouldn't miss.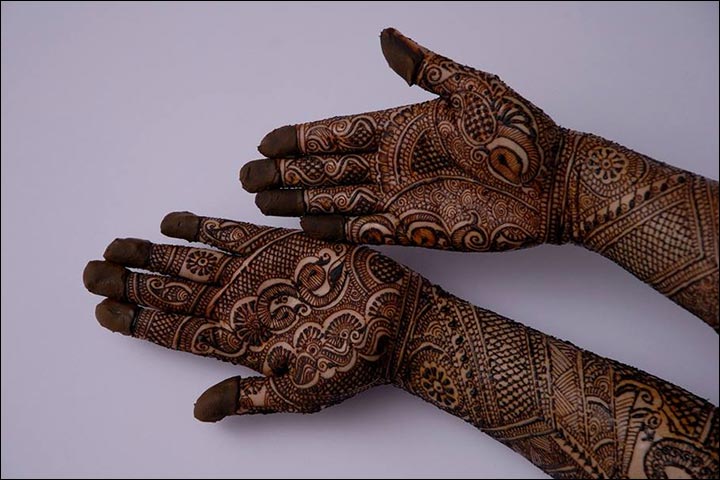 Here is the list of top mehndi designs for Karwa Chauth
1. Indian designs For mehndi
These are the most common and trusted designs with which not even one Mehndi artist can go wrong! We can bet you on that. These Indian designs for mehndi usually consist of curves, flowers, and peacocks. This design hardly has any space in between the different patterns, but if one has a closer look, each of the patterns stands out from the rest.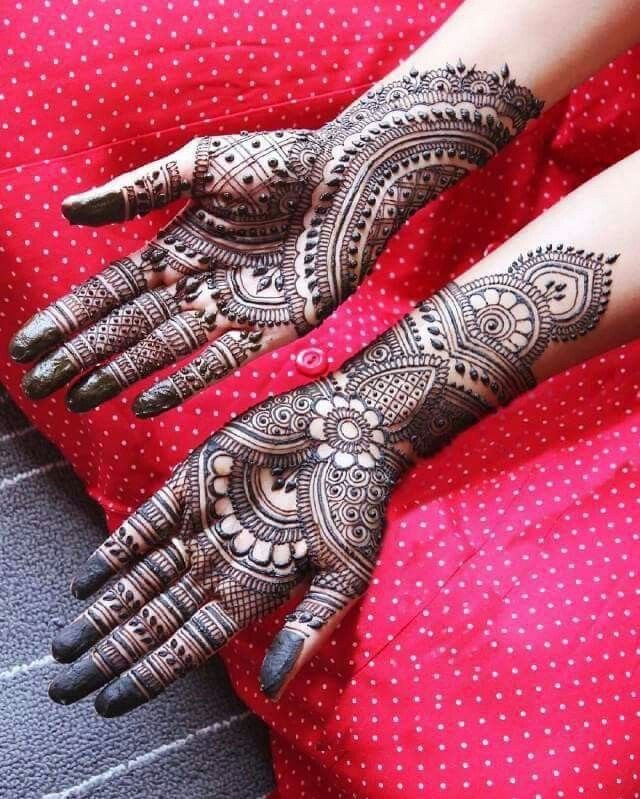 2. Arabic designs
Unlike the traditional Indian mehndi, Arabic mehndi is quick and easy. If you are in a rush, and can't spend too much time at the market, then this is by far the best simple mehndi designs for front hands for you. These basically involve outlines of figurines, the insides of which are filled by henna only.
3. Pakistani designs
Yes, yes, we all know all mehndi designs are less the same. But there is something unique about Pakistani Mehndi designs. In most of these designs, you will find a very clean circular design on the back of the hand. In fact, these are easy back hand mehndi designs and they are the perfect blend of traditional Indian and Arabic designs.
4. Contemporary mehndi designs
Contemporary designs, as the name suggests are modern, and do not always follow a fixed pattern. These basically modify the traditional Indian and Arabic designs and gives them a new twist altogether.
Subscribe to Blog via Email
Image source: 01, 02, 03, 04, 05, 06, 07, 08, 09, 10, 11, 12, 13, 14, 15, 16, 17, 18, 19, 20