Karwachauth is finally here and all the North-Indian married women must be gearing up for the special day! But, for all, you new mothers out there who are finding it difficult to be completely involved in the celebration, worry not! We totally understand how difficult it really is to be able to take time out and figure all the nitty-gritty of this festival. If you are going to keep a fast, make sure to keep it in a healthy way.
Karwachauth mehndi designs for new mothers:
As for the decking-up part, we have handpicked 15 simple (and a couple of intricate/more elaborate) Arabic mehndi designs that can be sported on Karwachauth. Some of them can be easily tried at home too!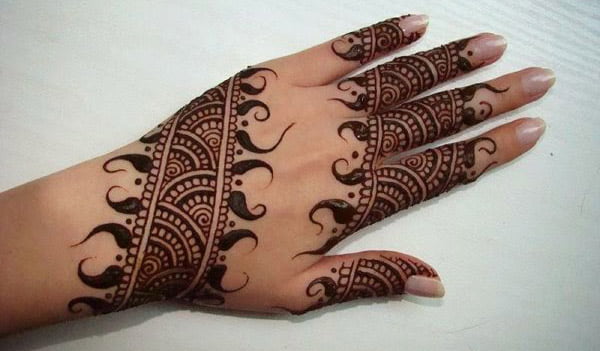 Karwachauth is a special day. It is all about looking for extra special! If you haven't got much time to spare, try out a few home remedies and homemade beauty tips for naturally glowing skin, wear smokey eye makeup (it's easy to do, really), or just watch a couple of video tutorials on Youtube to get makeup ideas. Who says, you need to follow the exact instructions? Just tweak it as per your need and opt for a trendy Indian tradition outfit from your wardrobe. If nothing else, go for a traditional saree.
Excellent outfit tip:
A red outfit never goes wrong on a day like Karwachauth. Avoid anything very heavy as the intricate embroidery of the blouse can irritate your baby's skin. Jazz up your look with a few jewel pieces/ accessories/ ornaments. A statement neckpiece or just a pair of earrings and a bracelet would do. With a little baby to look after, it gets difficult to wear glass bangles. We recommend you avoid doing so. A gorgeous bindi (or a pinch of vermilion powder) on the forehead will complete the look.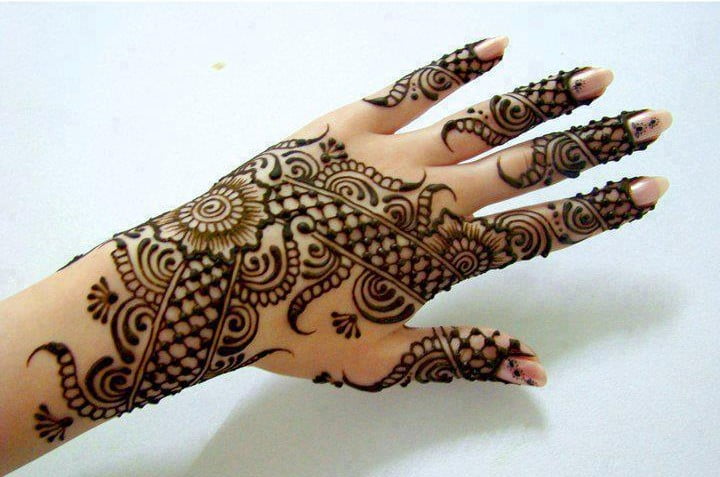 You can still manage your baby duties:
As for the hands, opt for a simple design that isn't time-consuming. The back of the hands is the best area to apply easy designs. You could also do it yourself. Besides, you don't have to wait for long for the mehndi to dry off. If the back of your palm is busy doesn't mean you can't use your palms! All the baby-related chores can be tackled easily. A square at the center of the palm with the mehndi dipped tips is also a good idea. Or just decorate your fingers with stylish Arabic vines.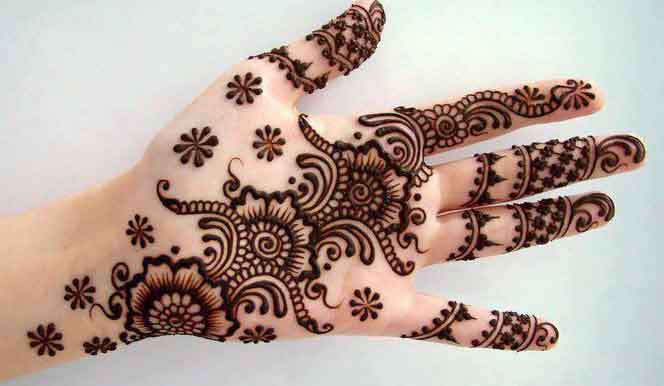 Here are a few images for you to draw your inspiration. So, busy moms, don't fret! Look fab this Karwachauth.
The Champa Tree wishes all the ladies a very Happy Karwachauth!
This slideshow requires JavaScript.
Image source: 01, 02, 03, 04, 05, 06, 07, 08, 09, 10, 11, 12, 13, 14, 15