In no time we will say goodbye to this year and it's going to be a new year. This also means new lifestyle trends to follow. From fashion outfits to makeup looks, to the way we communicate and our living style, minor or major alterations will be made to adjust ourselves to the changing scenario. So, the New Year will also bring about a few changes in the home interiors segment. As parents, we tend to channelize most of our energies (and finances) towards our kids' needs. Afterall a happy child means a happy family.
So, today, The Champa Tree in association with Homify presents to you ten amazing and trendy small bedroom ideas, baby nursery, and modern bedroom designs/themes for children.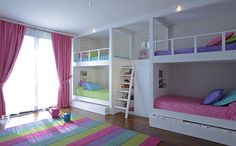 This new year and we will see a lot of classics, modern, eclectic, and Scandinavian elements in a kid's bedroom/baby nursery. These themes will include a lot of whites, accents of pop colors, bright reds and royal purples, geometrical patterns, big polka dots, world's map, and cartoon characters that shall rule the walls, ceiling as well as room's flooring.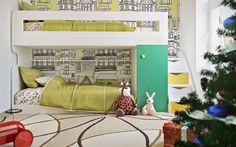 Now transform your child's room with exciting designs, colors, and themes. You can also give it a personalized touch by using their favorite motifs. Open up a whole new world of exciting styling possibilities for their room, from adorable nursery ideas to cool teenage bedroom ideas.
Take a look at 10 really cool kids' room ideas, interesting, baby nursery ideas, bedroom decorating ideas, and modern bedroom designs for children. These concepts reflect cute, bold, fun as well as elegant characteristics. Capture the essence of your child's personality and encompass it into the decor, furnishings, and accessories to create the perfect place for bedtime dreaming.
Here are some important features to keep in mind while deciding a particular concept for your little one's nursery or a bedroom.
10 Baby nursery ideas and modern bedroom designs for children:
Classic children's room:
1. Use timeless pastel hues
2. Choose furniture in neutral colors that can be accessorized differently through the years to keep it fresh and relevant to your child's age and likes.
3. The nursery especially suits a classic touch that can be kept neutral until the birth of your baby reveals whether it is a girl or a boy, and be suitably accessorized afterward.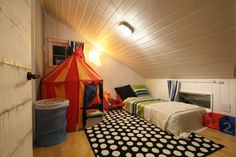 Modern children's room:
1. Use bold primary colors and themes of their current favorite toon characters.
2. Opt for futuristic furniture pieces and quirky touches.
3. Go for stimulating wall hangings and décor accessories such as an alphabet-based-wall clock, words-based wallpaper, numbers-based-wardrobe design, and a global map for flooring, all in keeping with a modern design.
Eclectic style children's room:
1. Separate parts of their room with different themes, such as African animals, cartoon murals, and magical fairylands in another.
2. Keep a neutral play space in the center of the room.
3. Eclectic style kid's bedrooms can be fun and rewarding for children whose likes and dislikes can change on a regular basis.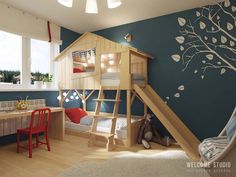 1. Use natural materials such as wood and leather used for Scandinavian style kid's bedrooms.
2. Scandinavian simplicity is functional and practical, with clean lines and cohesive style.
3. Add a few minimalist pieces of kid's bedroom furniture to complete the look.
4. The stylish geometric shapes renowned in Scandinavian décor can be enhanced with bright colors and tactile materials and easily adapted as your child develops from toddler to teenager.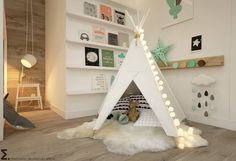 Click on the link here to get better clarity on how to decorate your child's bedroom, what sort of floor, décor theme, style, and setting should you go for.
Besides, you can visit Homify's Facebook page to get plenty of interesting home interiors and décor ideas.