Going green! Green is the new Black!! Time for Nature!! Only one earth, plant a tree today – there are so many slogans to trigger the sense of eco-friendly approach in our lifestyles. Adopting the age-old methods of yoga and organic maneuvering, people are nowadays getting more aware of environmental responsibility. The makeshift trend and consciousness are leading to the concern of saving the earth. Whenever there is a talk about being in harmony with nature, the general perception is that it is a lavish affair. But what if there are ways to go green and be cost-efficient at the same time. It is about time that we stop feeling guilty and also make use of our resources to transform our space into an ecofriendly home without spending a fortune.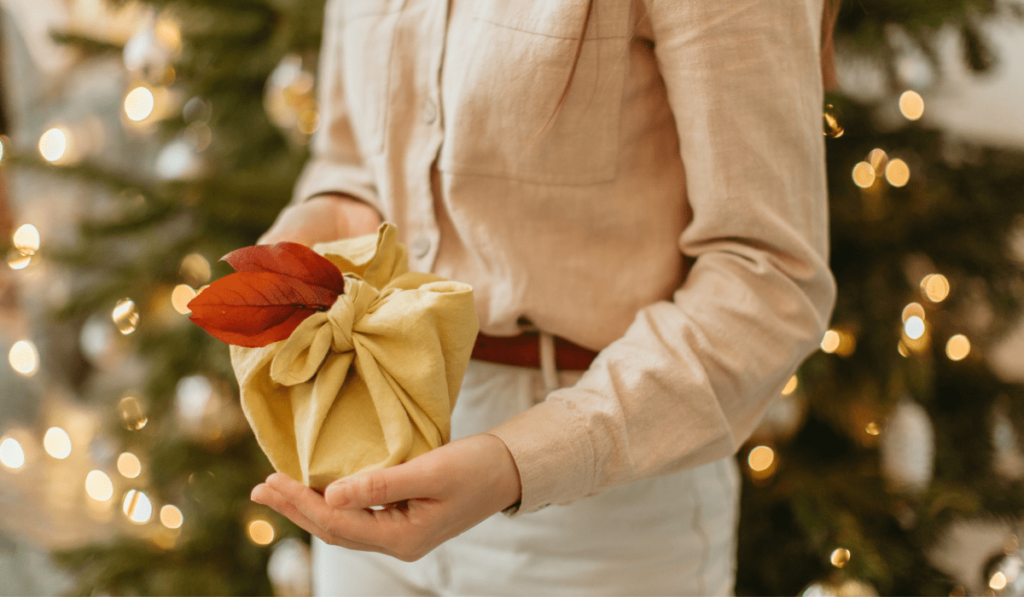 Ecofriendly home ideas:
Here are 10 ways to transform your home into a breathing space.
1. Get creative with repurposing a beautiful teacup.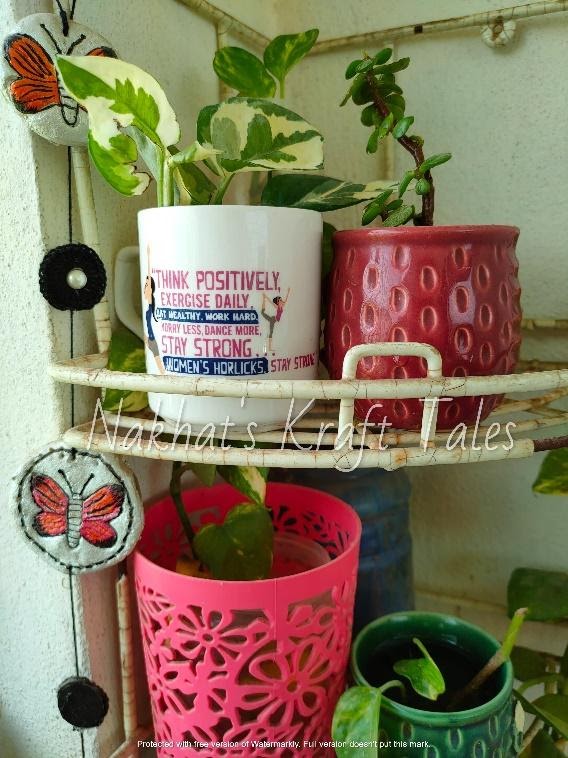 It is pretty simple to reuse old teacups into a practical utility item. You can convert these teacups into planters and make them decorative pieces in the kitchen. You can also decorate our mantel in the living room with these eye candy planters for your ecofriendly home. This is a brilliant idea of having an ecofriendly home decoration.
2. Flower painting décor on wooden spoons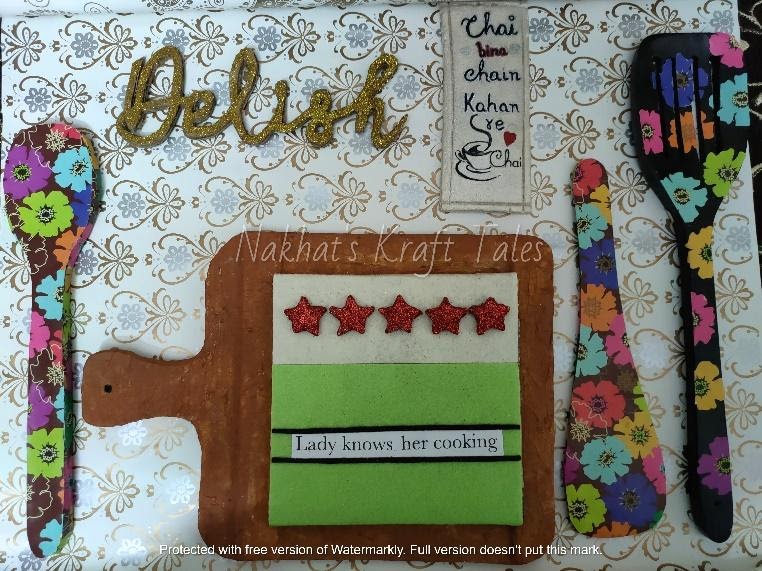 Wooden spoons can be used for cooking. But render a neat and classy look to the kitchen decor, when painted or crafted. Here, in the picture, the leftover wooden spoons have been given wonderful bright hues of color to make it interesting. You can decorate or decoupage your wooden spoons and use them as decorative pieces.
3. Crocheted beverage bottle
Everyone has plants in their house. But a little extra effort into the aesthetic look of the same would adorn your beautiful space. This is an easy and fast crochet project. You can also present it to someone as a gift.
4. Glass bottle as vase with flowers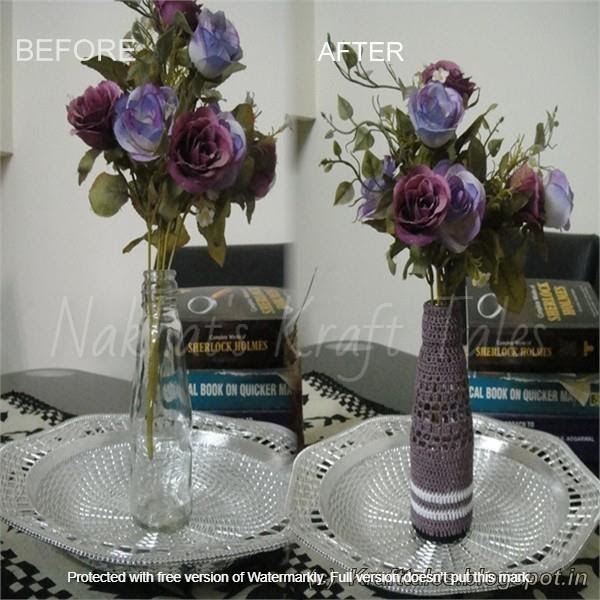 Little did one know, that the ketchup bottle was such a cute adornment for anyone's mantel. Crocheted and designed for holding faux flowers. You can also design it with leftover yarns, jute rope, or cotton cords.
5. Cardboard boxes as organizers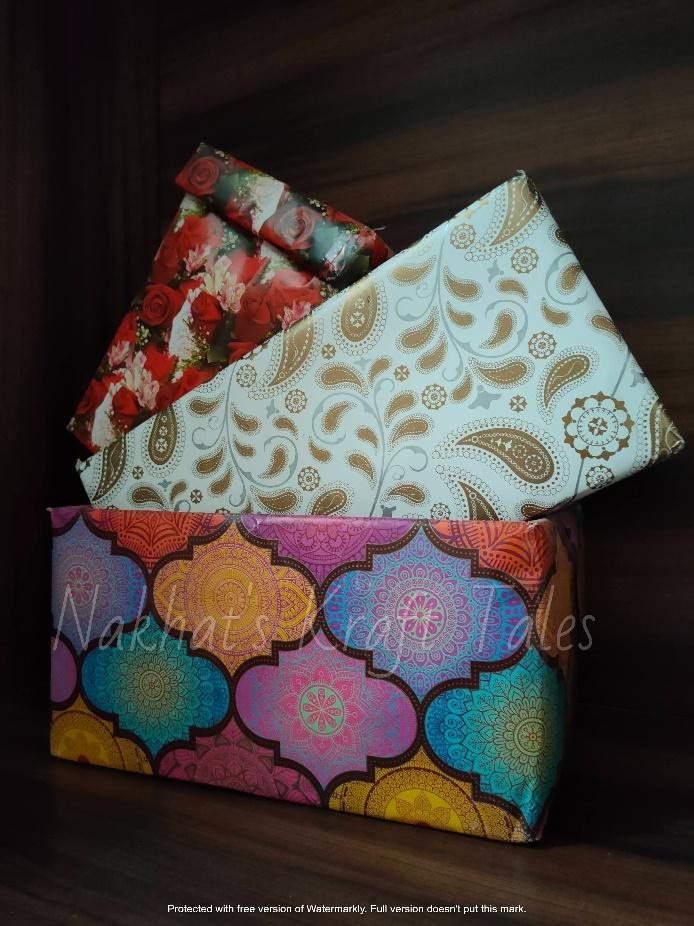 All you need is an assortment of boxes of different sizes, assemble them in your place of interest to see how they fit. Wrap them in a beautiful wrapping paper or fabric scrap. And voila!! There it is, you have an interesting décor that can be used as an organizer as well for your ecofriendly home. Just decorate the box and use it as an organizer in your closets, on your desk, or in a drawer.
6. Cardboard monogrammed names of your favourite people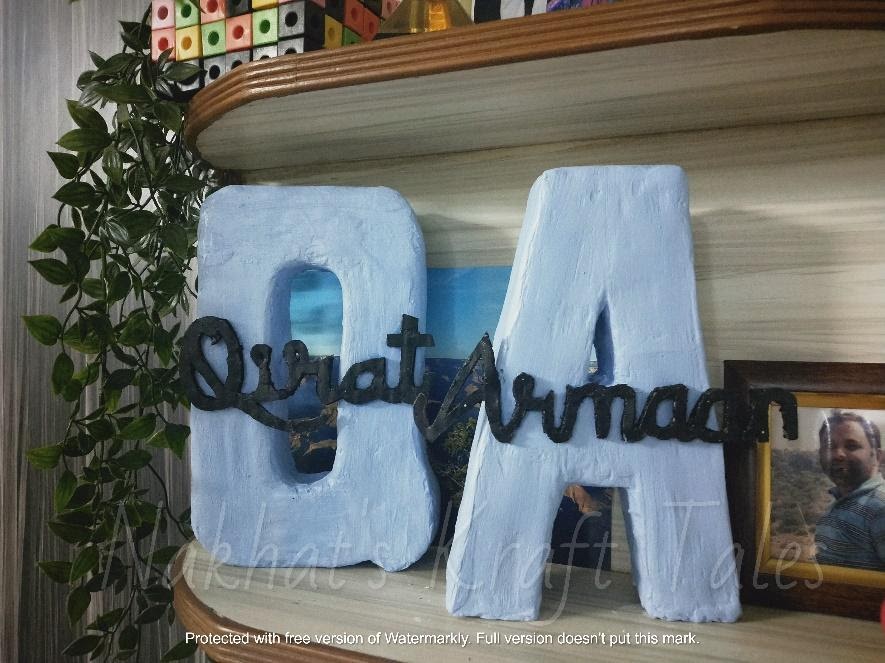 Without a doubt, this is one of my best projects of this year. Classic Cardboard monogram makes a stunning statement when paired with wall hanging or hung with a simple ribbon on your bedroom wall. These also make a perfect thoughtful gift for Birthdays, Housewarmings, babies, newlyweds, and graduations. These can also be custom-made on order.
7. Calligraphy quotes with cardboard carving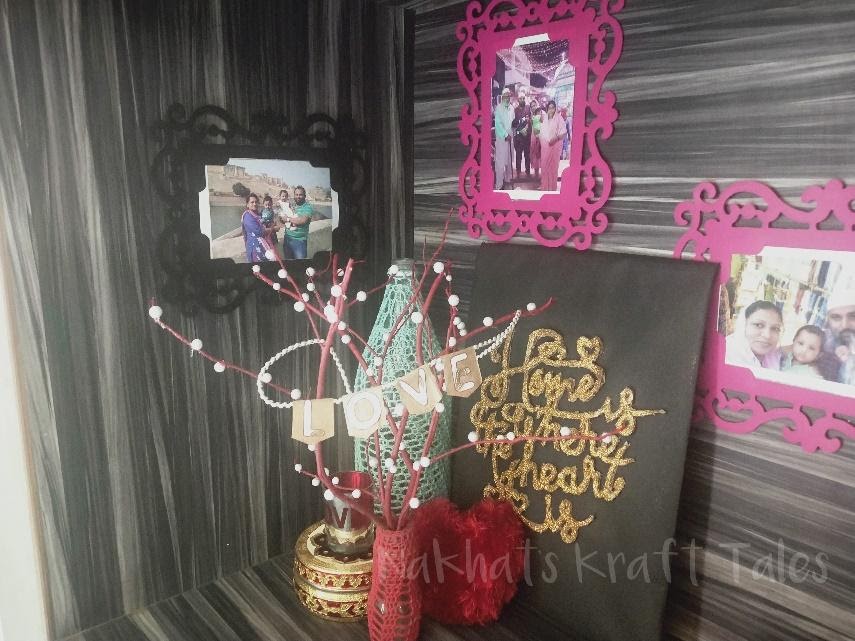 Beautiful verses written in calligraphic art can express what we sometimes cannot find words for. You can make use of unused cardboard pieces, cut and carve them into an expressive message for corner spaces in your ecofriendly home.
8. Homemade salt dough mini canvas tiles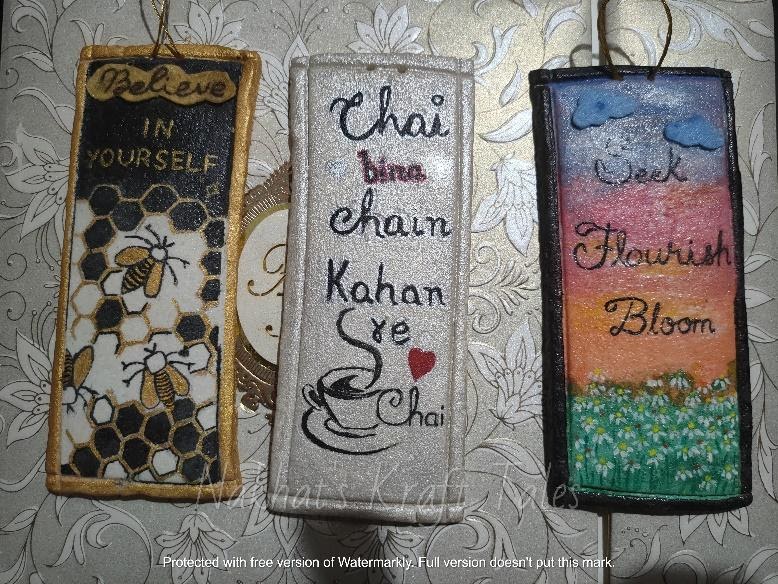 Salt dough ornaments are a fun way to do creative crafts. It's a beginner dough patch test that one can experiment with if they have a passion for sculpting and molding clay. It's a simple recipe to make the salt dough – 1 cup salt, 1 cup plain flour, Half a cup of warm water. And there you have it. You can make and create numerous ornaments to decorate your home.
9. Homemade garden charms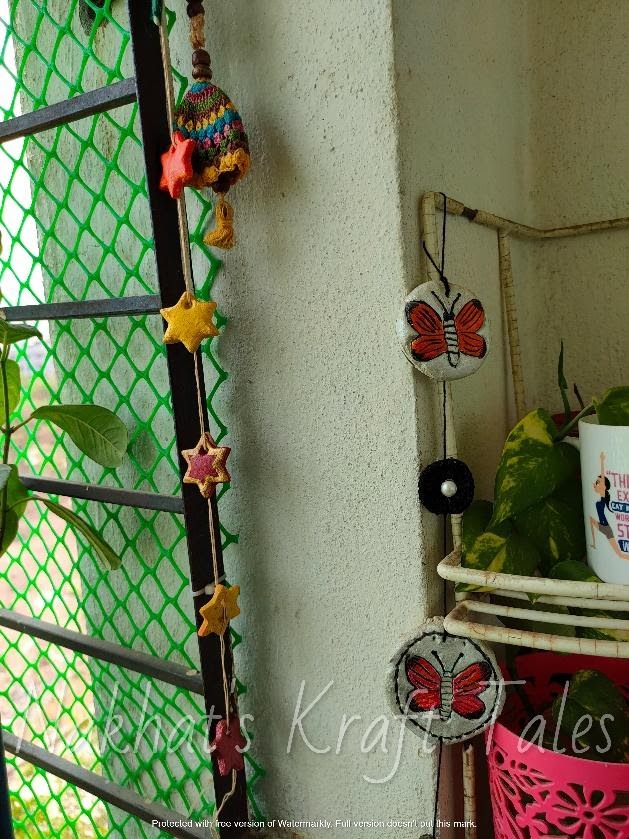 Garden is a place where you can relax and let yourself unwind. Garden charms can be used as accessories for your porch, balcony, foyer, or entryway to your home. The themed charms pep up your space and give a colorful and vibrant look. Homemade Salt Dough can be used to create these wonderful ornaments.
10. Embroidered insect killer bat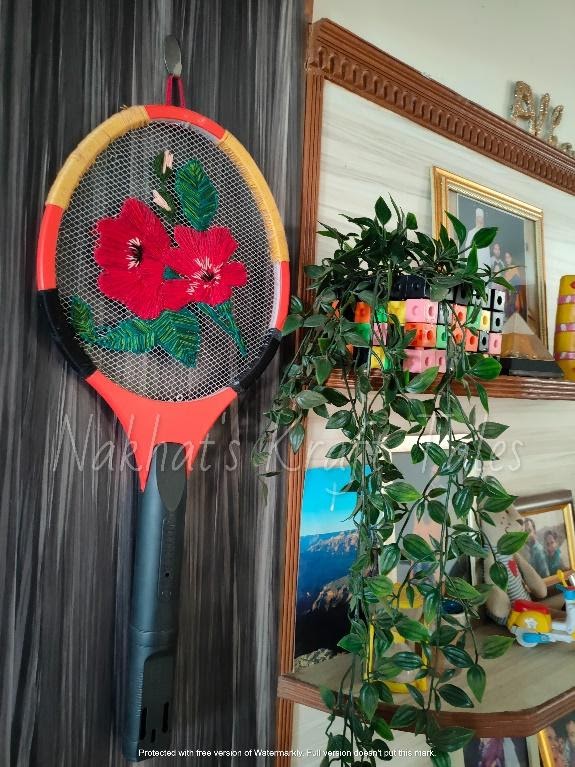 There are lots of cluttered things in a home that you want to get rid of, but you procrastinate every other day. Here is a mind-twerking idea to repurpose an Insect killer bat. We all have it at home. Embroider the net of the bat with colorful yarns and threads to adorn one of your walls as your own signature piece. Enrich your perspective, embrace your ecofriendly home and embolden your work.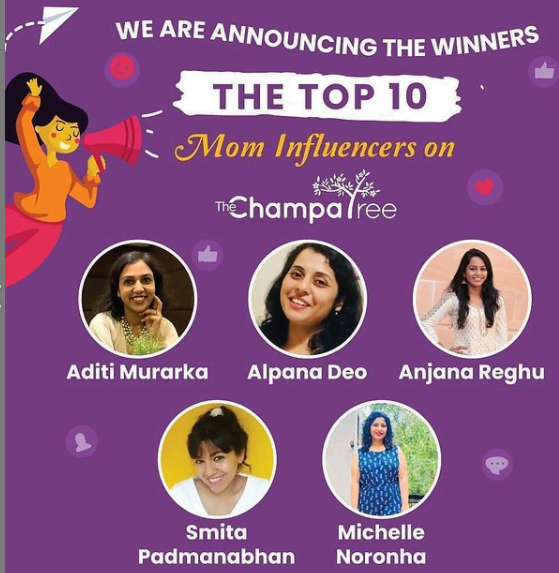 By Nakhat Syed
Winner of Top Mom Bloggers contests conducted by The Champa Tree. She is an influencer who microblogs at krafttales_nakhat. Her article 'Ecofriendly home', in which she shares brilliant craft ideas to make your abode ecofriendly, paved the way for her selection.