You do not have to clear out your wardrobe to buy stylish maternity clothes India. The best thing about ethnic outfits is that they are loose and can fit you through some weight change. Who said you cannot stay stylish during these few months?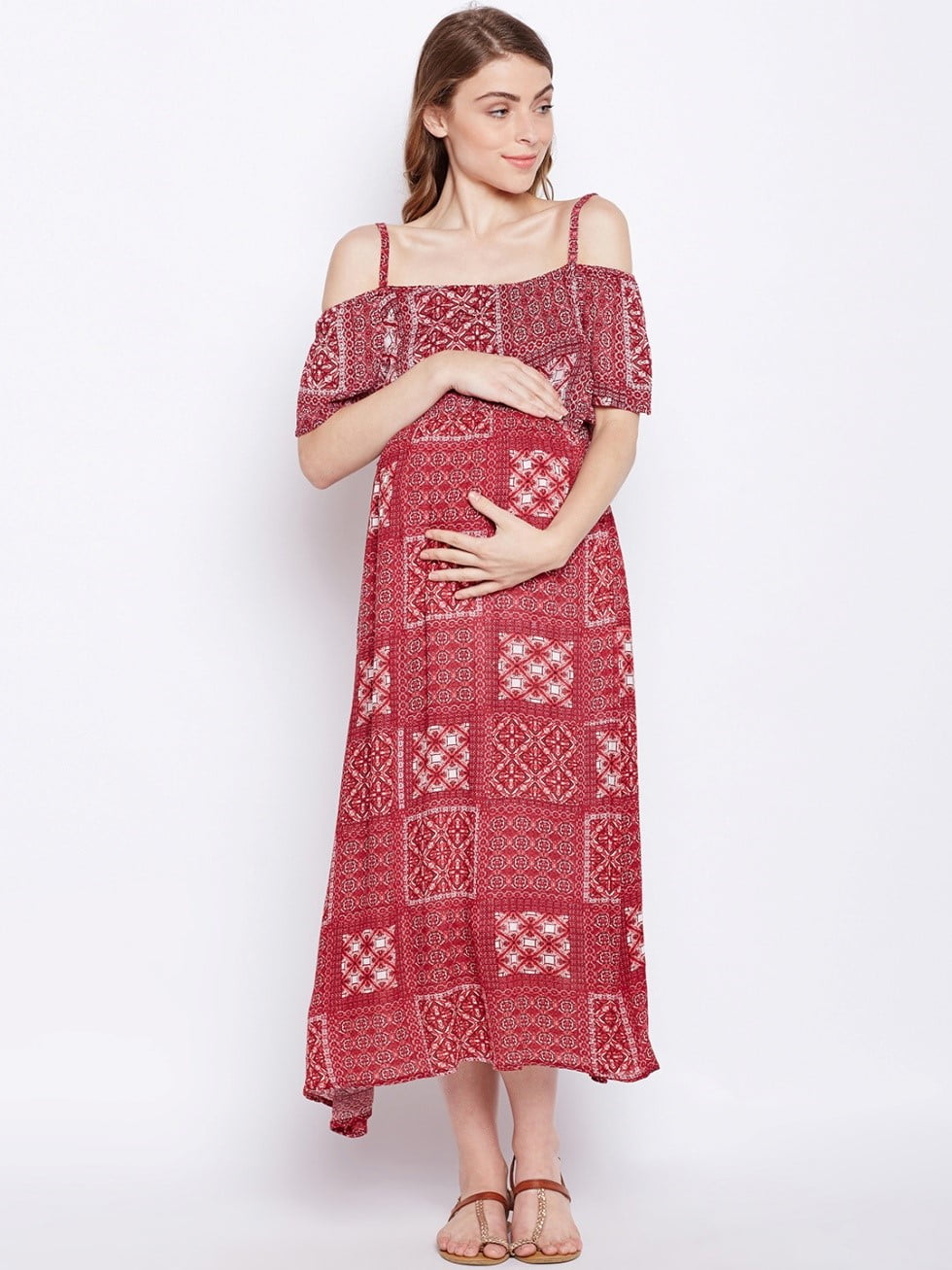 7 Stylish maternity clothes India which are evergreen:
1. Leggings
Leggings are the perfect clothes for all occasions, not to mention their elasticity makes them comfortable and fitting for women of all body sizes. A good pair of leggings will replace any pair of pants on your bloated days. With leggings, you do not have to struggle with problems of blood constriction or discomfort.
There are many ways to style your leggings. For one, you can replace all your jeans or trousers outfit with leggings as long as they have a midi-hemline. Wearing a waist-length top with your leggings may be the biggest fashion mistake you can make. Sometimes, designers create leggings with a lower quality material making them transparent and a little revealing.
2. A shirt dress
During this time, you want to look stylish but feel comfortable at the same time. A shirt dress will do just that. Shirt dresses are basically dressed in the shape of a shirt. They have the collar or neckline of a shirt and the length of a typical dress. You can wear this comfortable outfit for casual events and shopping sprees.
Palazzo is an Indo-western style that matches well with a kurti. You can achieve different looks with the kurti palazzo style because of its versatility. This look is comfortable for you at any stage of your pregnancy.
An asymmetrical kurti from Stylecaret with a large flaring palazzo will make you stand out in a crowd. You do not have to wear the basic high-low kurti for this look. You can achieve this casual look by pairing a chiffon floral hemline with a block-coloured kurti.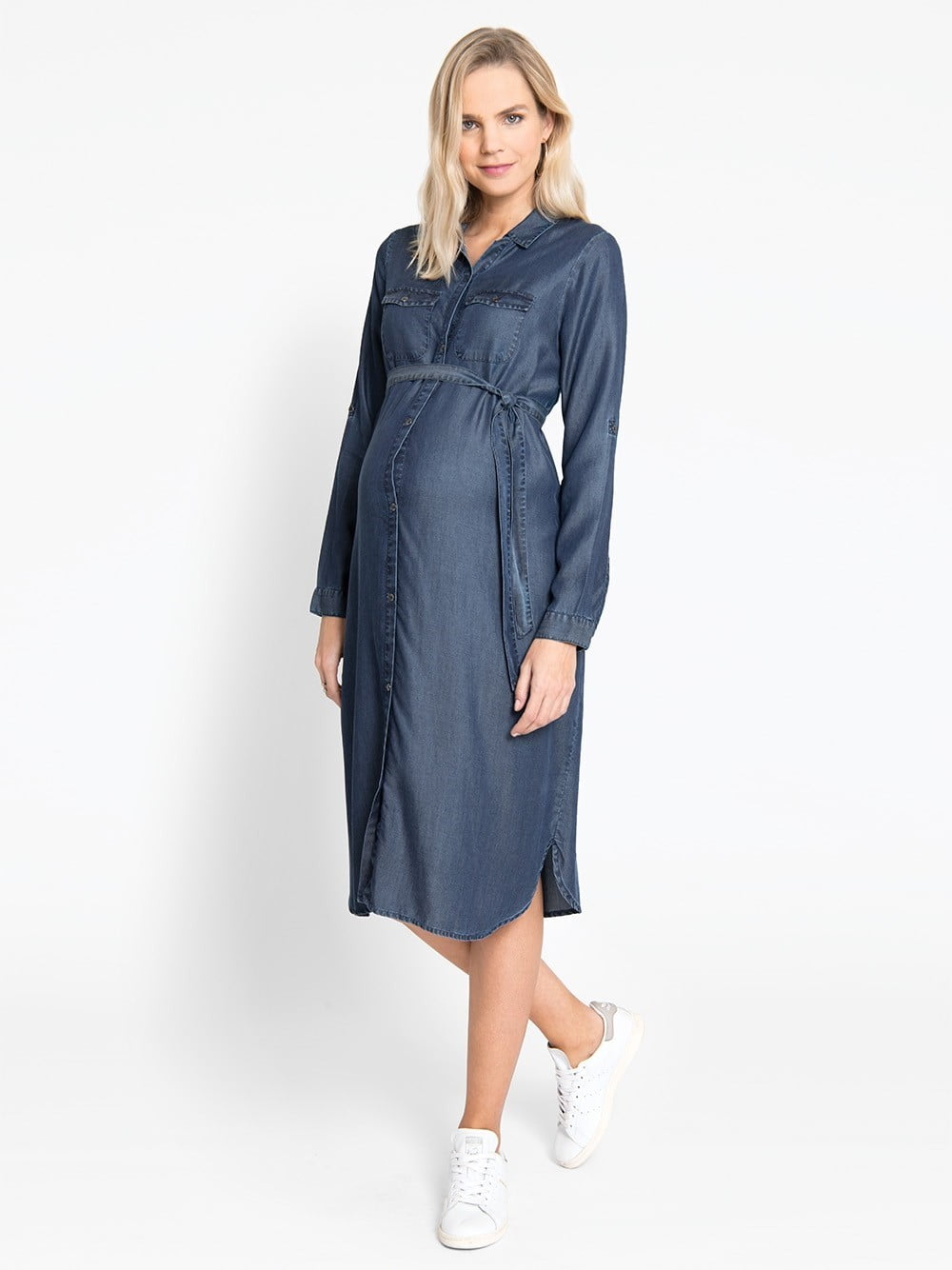 3. Lehenga designs
The lehenga has been used for religious and traditional events for quite some time. It is comfortable and can be paired with multiple tops for different looks. The lehenga choli will fit you well during your first trimester. At weddings, you can wear matching silk and lehenga choli, do not forget to style it with a scarf and some comfortable sandals.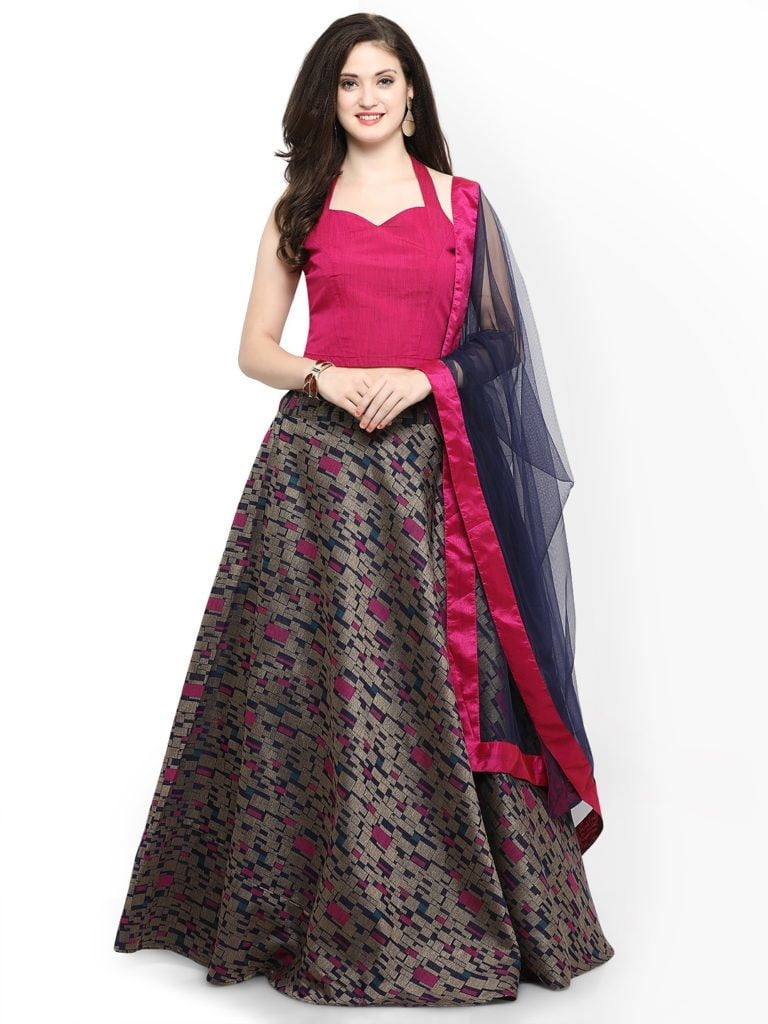 4. Layers
The layered look is famous for traditional and religious events. There are many ethnic outfits that you can wear in layers. Layering your clothes give you a stylish, chic look for any casual event. You can wear this look with multiple ethnic outfits. This look is perfect to accentuate your figure, especially when you are expecting.
The kurti palazzo combination gives out the perfect layered look. The most common kurti palazzo look is the flaring kurti, with multiple layers and some wide flared palazzo pants. You can wear this to traditional/cultural and religious events. If you are not comfortable in palazzo pants, you can trade them for a lehenga. It is more comfortable to wear, especially during the summer. You can create a gown silhouette for weddings by wearing a layered a-line or flaring kurti with a layered lehenga.
5. Kurti styles
Everybody needs a kurti in their wardrobe, no matter your body type, age or height. kurti comes in many designs and materials. You can style a kurti for several occasions. During the summer sun, you want to wear minimal loose-fitting clothes with light materials to keep you cool, and kurti is the best choice. The first design you should have in your closet is the flared hemline kurti. It is lose fitting with flair at the bottom, the perfect outfit if you have a belly in the summer. It will keep you cool and comfortable all day long. Ensure you go for a knee-length kurti so you don't have to wear any bottoms. You can wear this to family gatherings, social parties, and night events. Complete this look with a pair of sandals or doll shoes.
The trail cut kurti has two long slits on the sides. They run from the waist to the hemline of the kurti. This is a unique and stylish design that will accentuate your figure. You can wear it with a pair of leggings or jeggings. It is a very comfortable look that matches well with sandals and any flat shoes. Everyone loves a good poncho style. Ponchos keep you warm and comfortable during the winter. The loose shape of this top keeps you comfortable and the poncho will keep your arms and upper body warm. Do not forget to wear some heavy legging and leather shoes for the perfect casual summer look.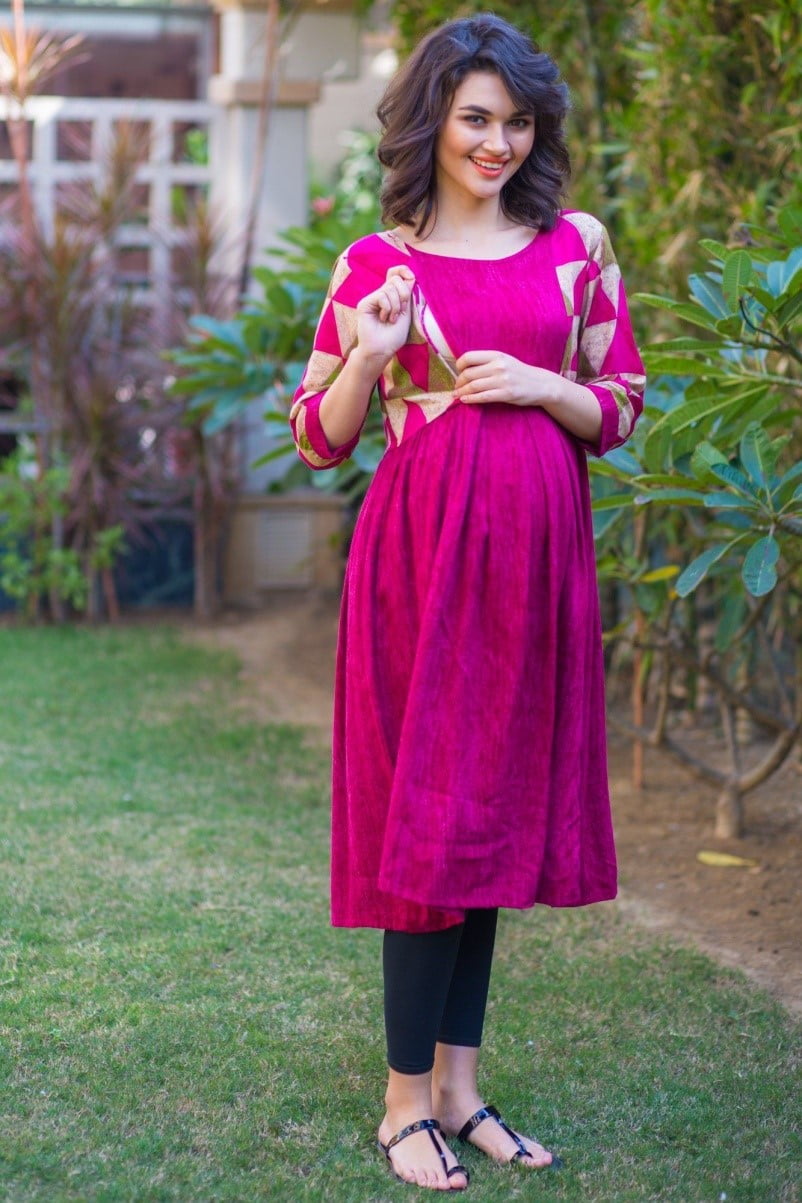 6. Tunics
You can never go wrong with certain stylish maternity clothes. Tunics, for instance, the over-sized tops are free-flowing. The hemline is below the waist. The most common length of the tunic top is the mid-hip length but you can have it higher or lower depending on your taste. The best thing about wearing tunic is that it is slimming and you and wears it before, during and after the baby. You can wear this with some leggings and sandals for more style.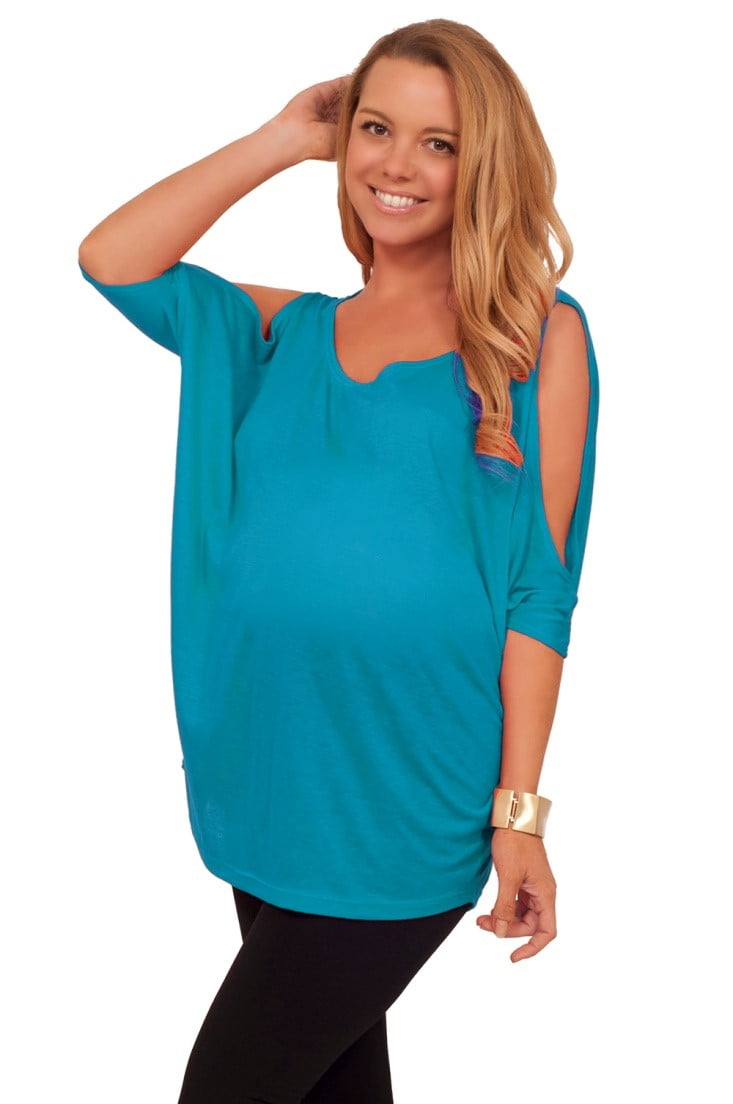 7. Shift dress
The basic shape of a shift dress is an a-line structure. A shift dress is stylish and fits every figure, even when you have a bun in the oven. The silhouette of the shift dress gives you a youthful and flattering look. You can wear this outfit for both formal and casual events.
If you work in an office, a block coloured shift dress, throw on and some comfortable sandals will work well for you. The best thing about having a shift dress in your wardrobe is that you will be able to wear it even after you have had the baby. The dress accentuates your curves, with a little swing and gives your belly some comfortable space, then shrinks back to your body size with time.
To Sum it up:
There are a lot more stylish maternity clothes you can wear during pregnancy, but the ones we've shared above are effortless ways and styles to amp up your style quotient. You do not have to change up your wardrobe too much when you already have some of these items.
Subscribe to Blog via Email