When planning the perfect outfit, you always have some essential pieces whose versatility speaks for itself. And those are none other than the perfect pair of girls' jeans! If your aim is style, comfort, and overall levels of fabulous, we've got the perfect jeans for girls right here for you. Wear them along with some styling tips and ideas by The Champa Tree.
5 Trendy style of jeans for girls:
1. Ripped and comfy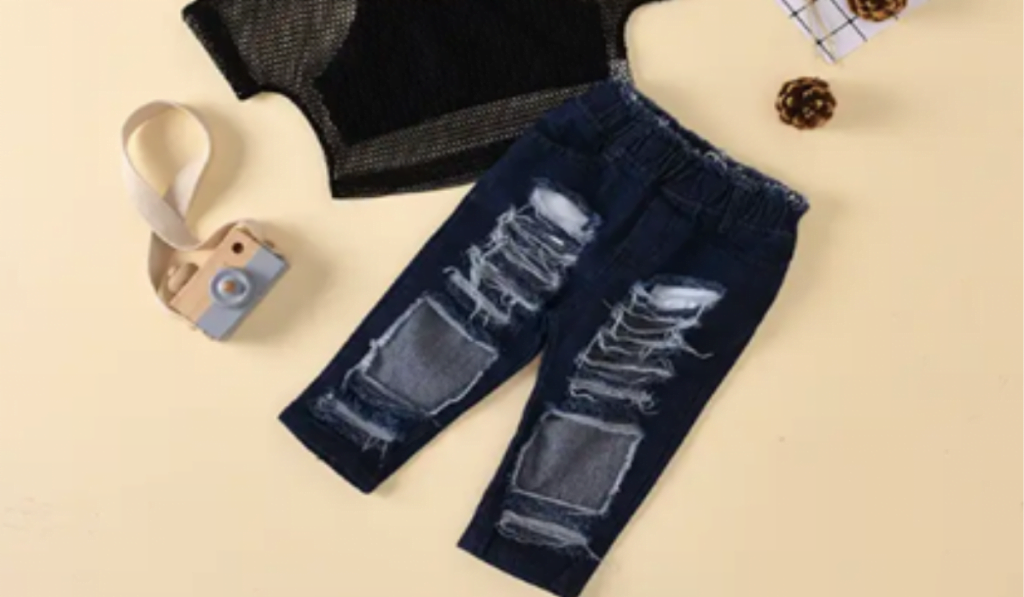 Ripped jeans for girls are perfect for an edgy look. You can pair it with a tank top or a hoodie. For a grunge outfit, you can style it with a darker coloured top and some fun accessories. If you want to go in the animal print direction, these jeans are perfect. You can pair them with a cheetah print top, cute cat ears, and adorable keds or sneakers. The distressed style jeans are a massive rave when it comes to girls jeans online, and it's no wonder because they're stylish, edgy, comfortable and breathable, all in one!
2. Kitten heels and kitten jeans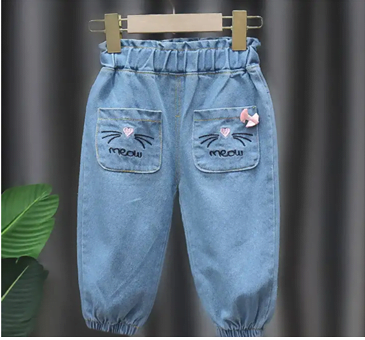 Girls jeans with kittens on them or any animal design are by far the cutest jeans ever. The pastel blue of these jeans make it perfect for any outfit, and if your little girl loves cats and kittens, these jeans are perfect for her! You can wear this to the park, to the movies, for a day out with family. They're a great pair of comfortable jeans for casual events. The elastic waistband makes this pair of jeans sustainable; youthem can keep it until she grows out of them.
3. Straight-fit mom jeans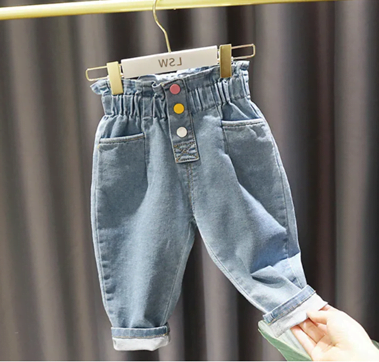 Mom jeans are all the rave, they're so comfortable and go with any and every outfit. You can wear these jeans with the same coloured tops as the buttons and tuck the top, so you show off the matching buttons with the top. This would make a nice dual-toned outfit. Or you could also go for a whole rainbow-themed look and wear these with a rainbow-striped top and matching accessories!
4. Shaded bell bottoms
The Retro Disco fashion styles were some we just can't get enough of. From Saturday Night Fever to Grease, bell-bottom pants with colourful sequined tops were the perfect party outfit, and they are slowly coming back too. Bell-bottoms and bootlegs are some of the most wanted when it comes to girls jeans online. You can pair it with a nice halter or tank top or a nice black and white striped top for a classic B&W denim look.
5. Denim classics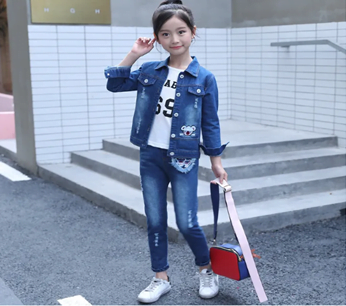 Needless to say, these jeans go with everything. You can wear it with tops, t-shirts, turtle necks, kurtis, etc. The great thing about jeans is that, if styled correctly, you can wear them on any occasion. You can wear these jeans with a tank top or t-shirt with some pretty sandals or ballet shoes for a casual look. But for a more party or chic outfit, you can style this with a white or moss green turtle neck, some gold jewellery and hair up in a messy bun or messy plait to the side and some nie brown gladiators or boots, with the same coloured belt!
Now that you've seen some of the best jeans for girls online, you must be overflowing with outfit ideas and fashion experiments to try with your little girl! When is a better time than now, to embed the love for style and flair and is the true queen that she is, and with this fashionable denim styles, she'll definitely be strutting with style!