The best period for any woman to rejoice is that of pregnancy. This is the period that matters a lot to her and brings forth her inner beauty. During one's maternity time, a woman tends to wear loose and really comfy pregnancy clothes. It has also been medically preferred. A pregnant woman should always focus on the fabric and overall fitting of the outfit. During and post-pregnancy, intense care should be taken of the skin. Immense care needs to be invested while choosing the fabric options during and post-pregnancy. Chiefly for a nursing mom, the fabric she wears should be cozy for the baby.
From the wide range of Indian maternity wears available, be it online designer sarees, salwar suits, feeding Kurtis, or even Indo-western garments, one must try and shop for dresses which amps up the style and comfy-quotient, not to mention that it should also be skin-friendly.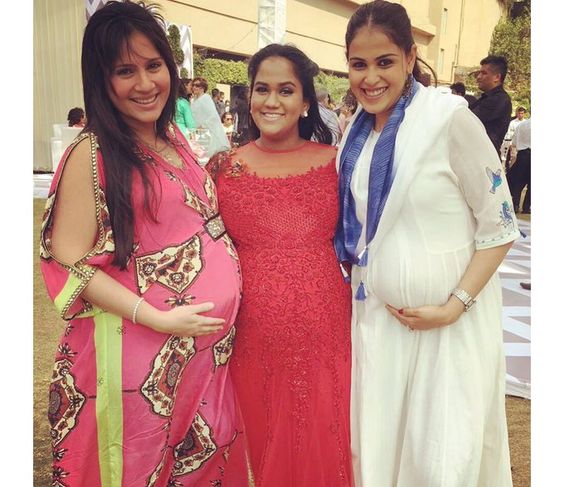 Here comes a complete list of the best ethnic wear and fabric options during and post-pregnancy. Check out some latest designer pregnancy clothes which are also high on the comfort-quotient!
Most comfortable fabric options during and post-pregnancy
1. Khadi kurtis
Khadi kurtis are the best when it comes to spending for the skin and eco-friendly, elegant maternity wear. Feeding kurtis are the most opted and favorite ethnic wear for nursing Indian women who are looking to make the eclectic moment more charming. Pair the feeding kurti with trouser pants that have a drawcord to make it belly fit.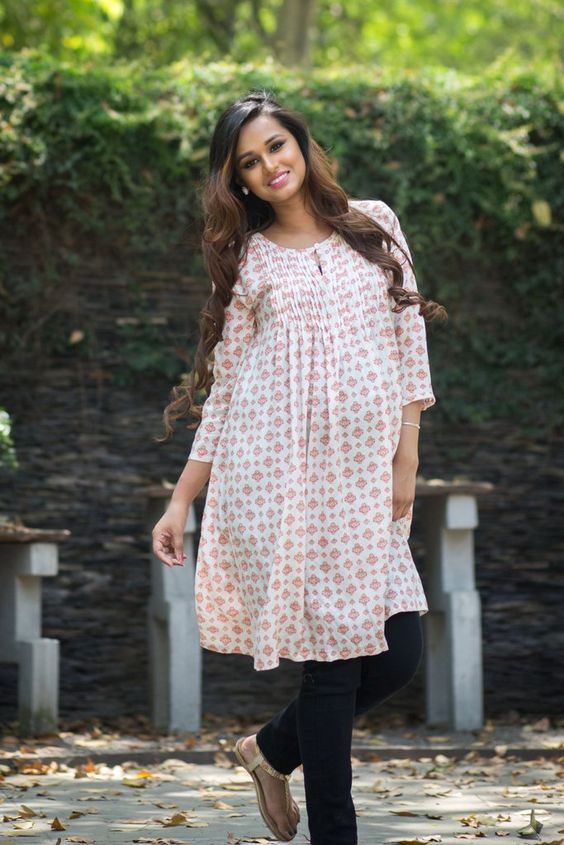 2. Cotton sarees
Need not mention but still mentioning here that the best of all fabrics, is the soothing cotton! This versatile cloth can be worn in winters as well as in summers. Be it a cotton online saree or some designer casual shirt, this awesome fabric will ensure 24X7 skin protection while keeping toxic bacteria at bay. Cotton is always the best fabric options during and post-pregnancy, and for any scenario for that matter.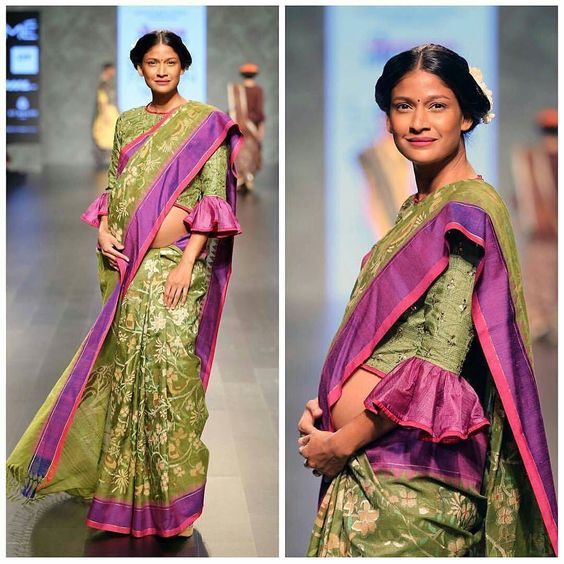 3. Chiffon sarees
Chiffon comes under the fluttery kind and no one will blame you if you wish to repeat the fabric day after day in your maternity wear. For a summer festive season, go for a chiffon saree with its lightweight embroidery on borders and avoid anything with heavy embellishments. Soothing coral or pastel color will look serene during the blissful, radiant pregnancy phase.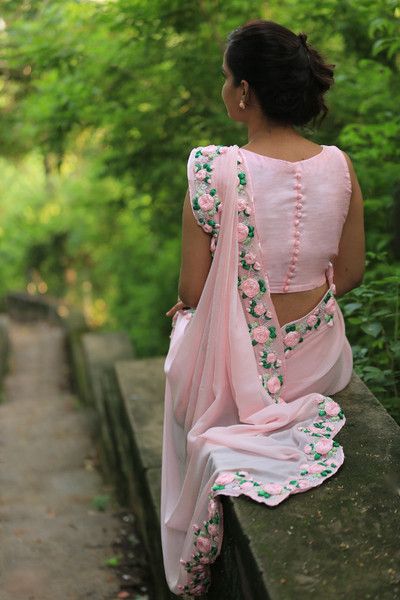 4. Indo-Western kaftans
Indo-western kaftans have injected such a craze among women. This outfit idea has been accepted and adored across all the phases of a woman's life. Be it their wedding trousseau or across the entire pregnancy, they prefer to wear these loosely held kaftans. Natural prints and block prints are popular and can be clubbed with lycra leggings. Kaftans are the most stylish and edgy pregnancy clothes.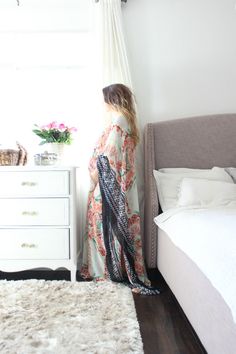 5. Pashmina sarees and other accessories:
Now, let's come to some luxe shopping packed with craftsmanship and comfort quotient. We are talking about rich and extremely Indian- Pashmina fabric. They are bespoke, exuberant, stylish, and screams Kashmir out loud. Women love to wear Pashmina sarees, shawls, designer salwar suits, and much more as their winter essentials. Pashminas are known to keep you super warm without affecting the body temperature and the fabric is so soft that it can be folded and placed inside a matchbox as well. Magical, isn't it?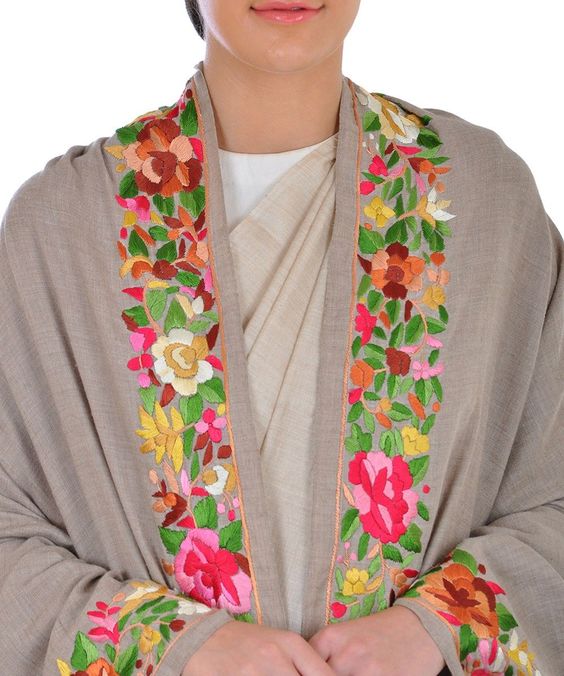 So are you all excited about your maternity wear shopping? Do share your feedback and let us know if you wish to know more about styling and need more inputs about fabric options during and post-pregnancy.