Planning for a birthday can be quite challenging. Here is a first-hand account of how Advika waded through it!
Marriage is a new chapter in any girl's life. So it was for me 2 years back. As a pretty, young and confident bride, I embraced marriage gracefully. Time flew in a blink as the most anticipated news of our lives arrived. It was the day when my pregnancy was confirmed. I was elated and on top of the world. Our joy knew no bounds. We were very eager, like any new would-be parents. We had a whole lot of queries and questions-most of which were silly at times! I had my own set of apprehensions and dreams. Yes, dreams of a beautiful and healthy baby.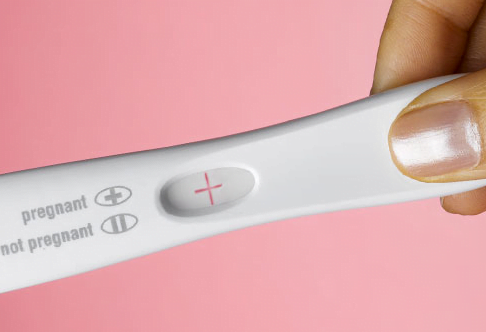 Looking back, our journey into parenthood was an amazing 9 months. It was a period of self-discovery about the inherent maternal instincts and preparing for the future. Finally, a cute baby girl, our bundle of joy arrived into the world in Dec 2014.
Motherhood – a completely new and exciting phase in my life:
Since then every day was a new experience and learning. Holding my daughter and discovering the bond with her was priceless. Initially, I was very apprehensive of even carrying her. But then, I got over the fumbleness. So much so that I could pose with her for the camera!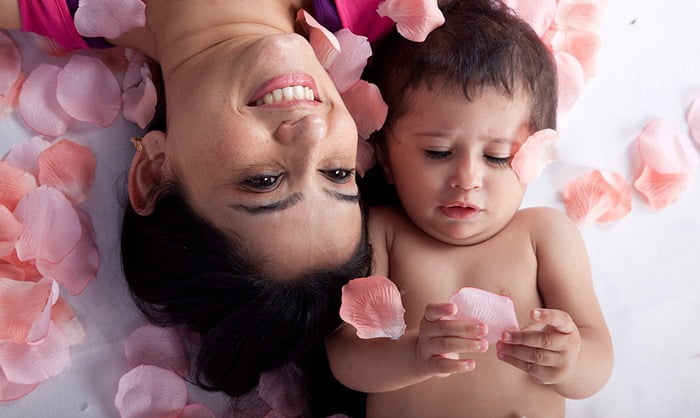 I remember my Jappa (the 40 day rest for new mothers) which I completely utilized reading every piece of article I could find over the internet be it on breastfeeding, baby-care, to do and what not to do, I also stumbled upon a few shopping sites and one site particularly caught my attention, I quickly bookmarked it. I knew I have to come back to this website to buy cute personalized room decor accessories, diaper bags, handkerchiefs.
Days went by, Aanya learnt to sit with a little support. Mommyhood made me a stalker I was always ready with my mobile patiently waiting to capture all the firsts. Her first step, first outing to the park, the first pout. Mobile and internet became my best friend either I was busy capturing her pictures or searching best of the things for her.
The first year was dedicated to all firsts!! Writing in her Baby Record book was my favorite hobby. I loved journaling about my baby's first smile, first tooth, first syllable, crawling and standing up for the first time and then the big 1st birthday!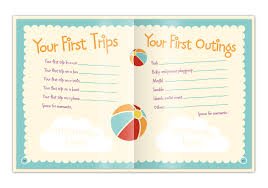 The first milestone….
I was at my wits end, juggling between her nap times, poop timings, teething problems and vaccinations when the mammoth task of organizing my first ever kids party arrived.
It was hard to believe how fast time goes by. My little princess is already 11 months old and taking her first steps. We are just one month away from celebrating her 1st birthday. I had been to some of themed kids' birthdays lately and inferring from them I knew what an uphill task it's going to be for a first time mom like me.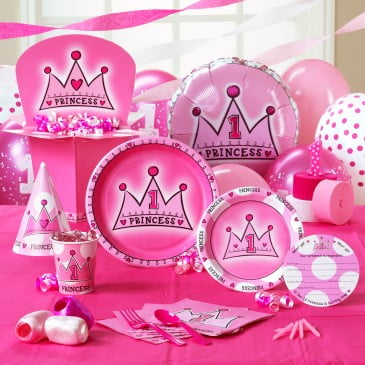 From seeking help from my baker friend for cake to taking the terrace from Sharma Aunty for the D-day, from picking the Cinderella dress for my princess to getting all the party props from our stationery wala, all was a roll coaster fun ride. Then it was the turn to finalize one of the most memorable things on to-do-list, the return gifts!! I immediately remembered the site I saw during my Jappa, which I also visited for buying first personalized handkerchief set and the bunting I hung in Aanya's Nursery, a gifting portal I immediately went to the my browsers bookmarks  and found under my folder Baby's Must.
It was so easy for me to find the perfect return gifts for all the kids of our guest list. The challenge was that there was a varied difference in their age groups and I wanted to pick stuff as per their liking since they were all close friends and family. The team at Little Charms were patient enough to hear me out and suggest gifts exactly as per my requirement. We did a mix of backpacks, towel sets, file folders and the cutest of them all the ballerina bags!
Interestingly, Little Charms has a lot of room décor accessories also. We got a Sagittarius cushion cover for her crib and an adorable photo frame for the showcase. I had to reorder the clip organizers for all the girls of the family you know!
Click here to purchase these items online.
Angels are disguised as daughters they say. Yes they definitely are, and I have promised my angel that I will always bring a celebration into her moments as she has brought joy to mien.
With this memorable first year celebration I look forward to prepare myself for the many more birthdays to come 🙂
Blog written by a young enthusiastic mom, Advika!