by Vaishali Sudan Sharma updated on April 18, 2015
"Success is doing ordinary things extraordinarily well". So, here is an amazing success story. Read on to know about the brand behind the success of Krackerjack Karnival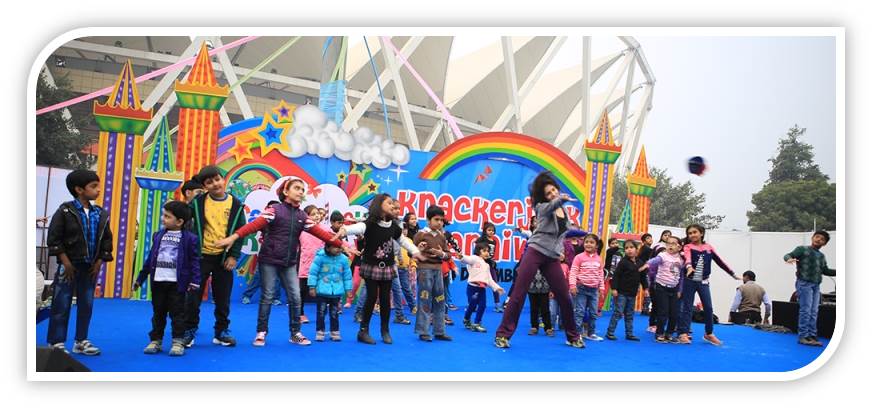 Entertainment, fantastic displays, interactive activities, and latest products and services are all the things that you can hope to find in the 5th edition of Krackerjack Karnival on 18th and 19th April 2015 at Epicenter, Gurgaon. This fun-filled children's festival is organized by Exhibitions India Group (EIG), a well-known exhibition organizer. EIG was founded in 1987 and is the only trade show organizer in the country with both ISO 9001:2008 and ISO 14001:2004 certifications. The Group is also a member of (The Global Association of Exhibitions Industry).

Chandrika Behl – Director Exhibitions India Group

Chandrika Behl, Director at the Exhibitions India Group, conceptualized and launched the Krackerjack Karnival in 2012 with a theme – Shop, Play and Learn. As a mega expo cum festival for kids, Krackerjack has seen tremendous support from visitors which include kids and families. Ms. Chandrika says, "I wanted to create a platform for the entire family to enjoy over a weekend, enabling them to spend some quality time with one another, while bringing something novel and extraordinary to the forefront. Krackerjack Karnival is a family festival that opens a whole new world of entertainment and learning, not to mention shopping from both one-of-a-kind as well as established brands. Each edition of the Krackerjack Karnival has innovative offerings that are exciting & engaging."
Year-on-year, this one-of-a-kind exhibition and festival receives a great footfall of visitors with over 50 companies showcasing a huge variety of products such as apparel, toys & games, baby care, party supplies, furniture, sporting goods, educational products, organic products, stationary and maternity.
Here is a list of some of the key highlights at the 5th edition of Krackerjack Karnival festival:
Arts and crafts by Murti arts – Pottery, clay modeling, tattoo making, fish aquarium craft and origami

Street science fair by Zlife Education and a dedicated science zone, where kids perform experiments on bubbles and polymers
Wonderboxx – treasure hunt, interactive reading sessions, on stage experiments
Nickelodeon – Meeting and greeting with kids' favorite toon characters

Free sampling from – Fresca Juices, Robinsons Fruit Shoot and Diamond Chips

SAB TV – Enter the dream world, Parilok and meet Baal Veer

Thrilling games and rides like paint ball

Magic Show by RAJ'S MAGIC PLANET

Dance workshop by Stepkraft Dance Studio
Image source: Image provided by EIG