Life suddenly has taken an unexpected turn, and the world is trying to keep up with it. Adults and kids alike are trying to create, manage, and adjust to their new routines – whether it is work, study, or play at home.
Unfortunately, the recent COVID-19 outbreak has got children stuck at home. This has led to limited to zero outdoor time resulting in hardly any physical activity. Not only are they missing out on their fun, but in most areas, they cannot even burn off steam at an indoor trampoline park, the playground, or with friends in the neighborhood. It is crucial for them to get moderate physical activity each day, which, as part of their daily schedules can improve strength, coordination, concentration. The fact remains- kids have ENERGY that needs to be burned, and we need to find a way out.
Who says you can't stay fit by staying indoors?
Kids find numerous ways to keep themselves busy (and parents too!). Keeping busy is one thing, keeping actively busy is another. Many parents and kids think of organized sports when they think of fitness. Though there are many advantages to signing a child up for a sports practice team, this is not the right time to set them out. Come to think of it, no matter how hard parents try, there is no escape from the screen thanks to the current situation. Classes, researches, play dates and virtual parties are all happening online, then why not put their sports and fitness routines online too?
Why not put the FUN back into sports while at home!
Did you know? You can have sporty-fun at home:
Yes, you heard it right. We have found an exciting new way that brings football and basketball -the most loved and active sports right to your homes. India On Track has made it easy for kids to build a healthy daily routine by engaging in fun and interactive sessions where certified coaches cover everything from fitness and exercise to quizzes and games. Designed especially for kids aged 5 to 18, these online sports and fitness sessions help kids to stay fit and make physical activity part of the daily routine.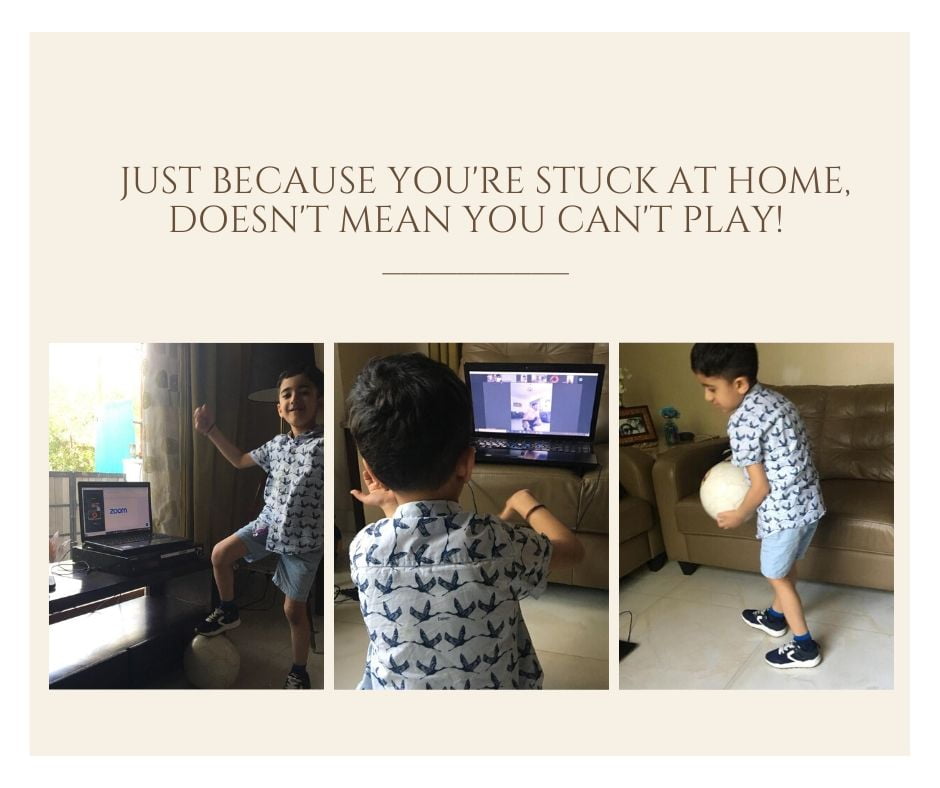 These are confusing times not only for us adults, but also for kids who are trying to understand what has suddenly happened to the world. These sessions give them the much-needed interaction with other kids and help make new friends in the times when they are unable to step out of the home. The interactive sessions help kids maintain a positive mindset during these strange times. Not only that, but they also focus on inspiration, motivation, and fun, and children can enjoy these all by themselves, with no add- on required, giving the parents some time to work or rest.
Sport the sportsmanship:
Kids who enjoy sports and exercise:
1. Tend to stay active throughout their lives.
2. Staying fit can improve how kids do at school, build self-esteem, prevent obesity, and decrease the risk of serious illnesses later in life.
3. Through physical activities, kids learn about sportsmanship, setting goals, meeting challenges, teamwork, and the value of the practice.
However, all this needs to be done carefully, packaged with fun, and keeping in mind the child's age, developmental level, natural abilities, and interests.
A lot of my friends' kids and my own little one are inspired to be on the mission to stay fit with India On Track (IOT). All of us have joined hands to inculcate and further boost the culture of sports amongst the children who are indoor bound. Through this lovely online platform, kids can get their daily dose of sport, fun, and fitness without leaving the house.
LaLiga Football Schools and NBA Basketball School have been set-up to offer methodologies which have been specially designed and tailor-made to suit the kids, homebound, bored and as a parent if you feel that he/she is spending way lot more time junking and TV binging, if you are unsure of how to keep him physically stimulated, fit and active, then your answer is here. If you or your little one loves any bit of it, do sign up for the trial class using the registration link https://bit.ly/ChampaTree.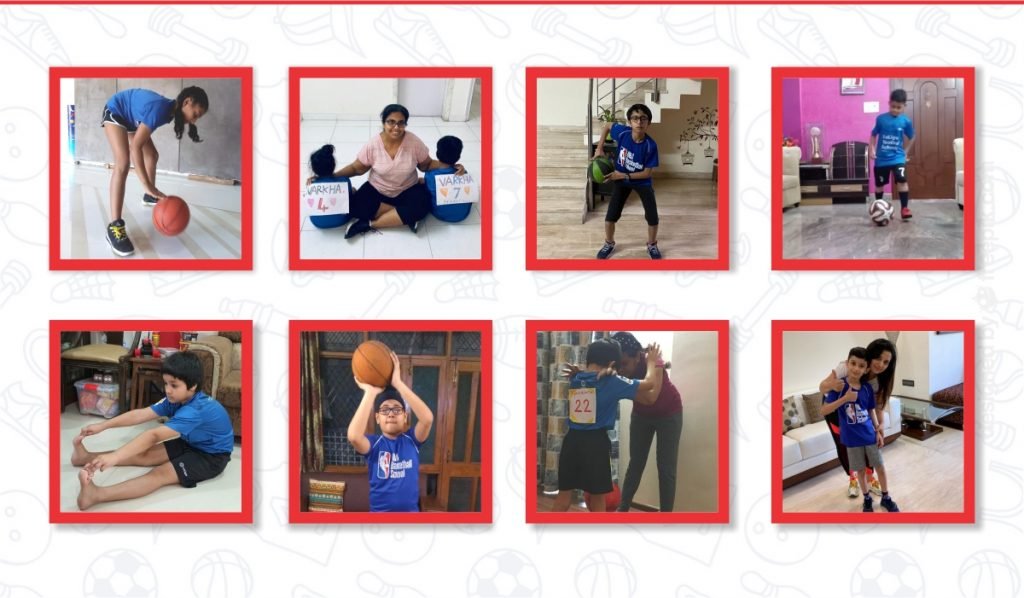 While all of us sail through the lockdown, there is no reason for our children to lose out of the precious outdoor time. It's time to stay active, while we stay safe!
by Swati Mehra