It was in response to a very fundamental question – Why is air important, and why is the question of clean air so essential for a healthy life? Every day, we take in more air than any other substance. We take in 17,000 to 30,000 breaths a day. These breaths are depended on the indoor air quality.
Your apartment is your sanctuary—where you retreat after a long day, take a deep breath, and relax. But is the air quality in your apartment clean and healthy?
The indoor air quality of my house:
Indoor air can be up to 5x more polluted than outdoor air, according to the EPA. And major studies, including the World Health Organization (WHO), concluded that air quality has a huge impact on your health. Since we spend so much of our time indoors, it becomes even more imperative for us to be aware that there are a plethora of air pollutants that can accumulate in the home.
All the smoke you see is pollution, but all you don't see is also air pollution:
The reason why it is important to build awareness about air pollution is that most air pollution can't be seen or smelled. The smaller the particle, the bigger the problem.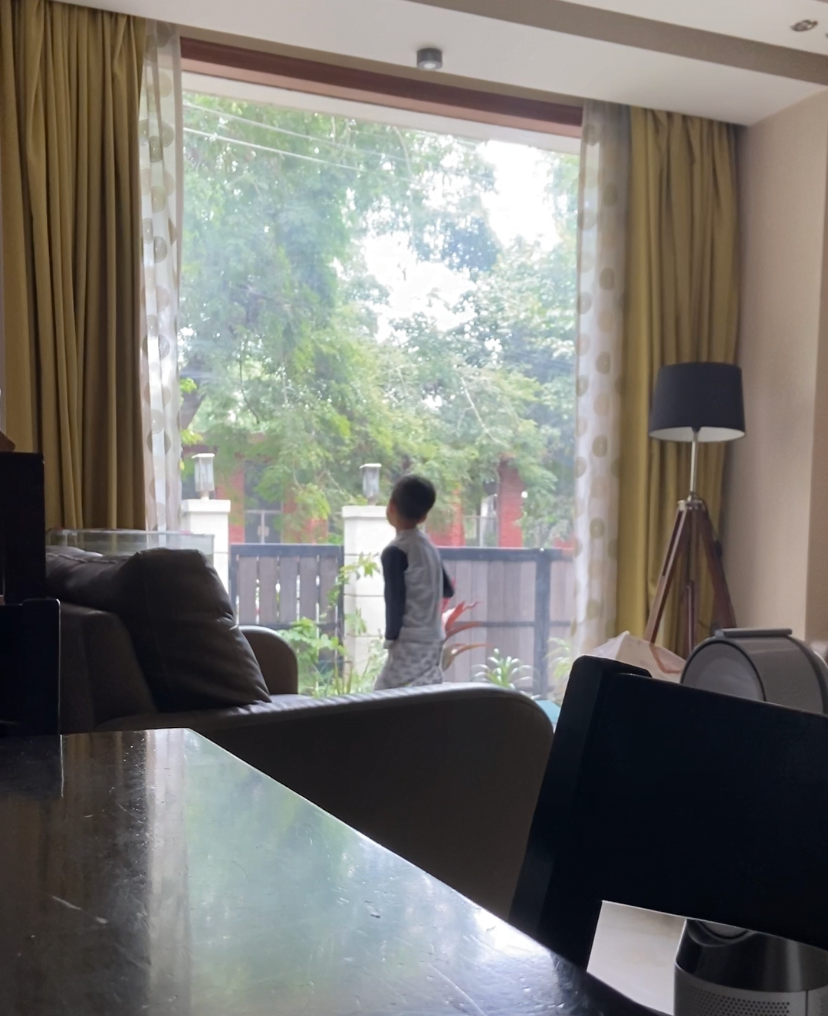 The respiratory system can deal with particles larger than 10 microns in diameter as they are normally filtered by the nose and throat, enabling us to cough or sneeze them out.
Since pollutants come in many different shapes and sizes so it's important to have the right cleaning systems to maintain a healthy home environment.
So, what happens if the air quality you breathe in day-in-day-out is low or poor?
The air we breathe at home can contain large amounts of indoor pollutants which can have an impact on our wellbeing. These indoor pollutants include formaldehyde, bacteria, pollen, mould spores, dust mites, pet hair, and dead skin cells.
My recent discovery is based on smart technology:
1. Dyson engineers have calibrated the sensors inside the machines with scientific particulate readers
2. HEPA filters, whether in a vacuum or a purifier, are highly effective at capturing fine dust particles such as pollen, bacteria, mold, dust mite debris, and pet dander. But HEPA filters alone will not remove volatile organic compounds (VOCs), such as chemical fumes, cigarette smoke, or odors.
3. The Dyson purifiers however can not only sense but also capture and remove both ultrafine particles and harmful volatile organic compounds present in the air due to the combination of a 360° HEPA filter and layers of activated carbon granules.
Why Dyson Pure Hot + Cool air purifier?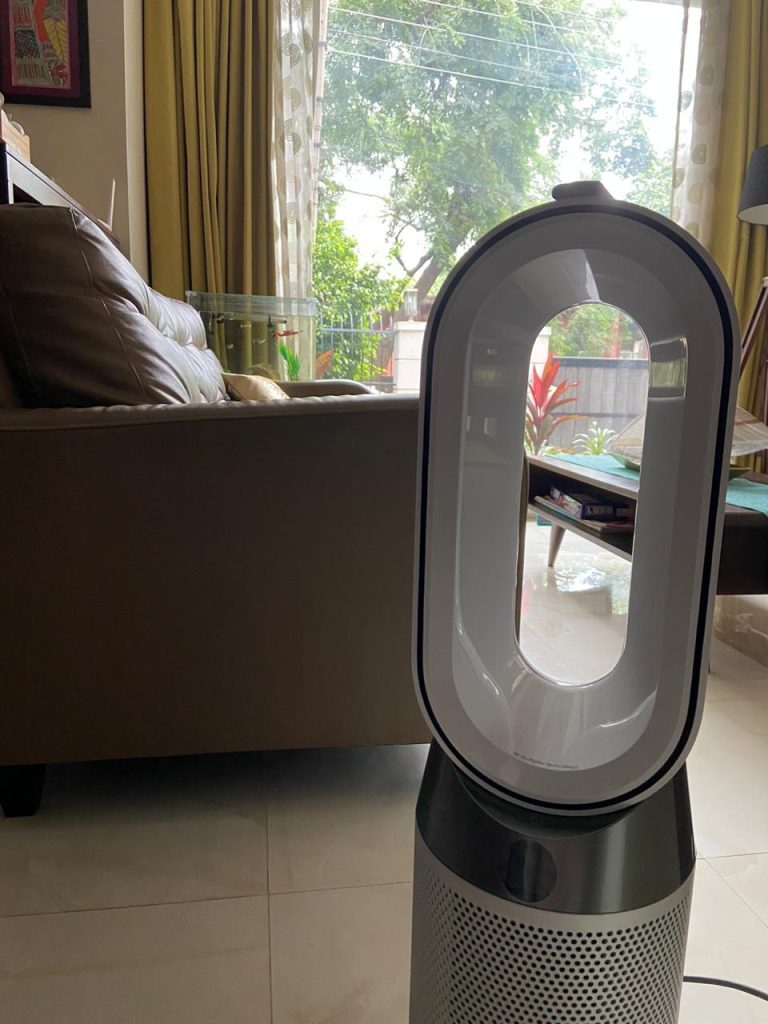 The Dyson air purifiers redefine air purification with what we call as the Dyson trilogy of – Sense, Capture, and Project.
1. Sense
In real life, the only way to truly know how well an air purifier is working is to monitor the air quality.
The Dyson air purifiers process the input from three sensors to continually monitor the room air quality, and are smart enough to respond by purifying the air automatically when pollutants are detected.
Smart metric display
(i) The Dyson air purifier reports real-time air quality data via the LCD screen on the machine and also via the Dyson Link app so users can access this remotely if needed
(ii) It reports on indoor air quality graph, PM 2.5, PM 10, NO2, VOCs, indoor temperature, indoor humidity, filter life, and Wi-fi in the same order as mentioned
(iii) The app also displays Outdoor air quality metrics for your chosen location from an available list
(iv) It helps you to remotely control your machine and take charge of your indoor air by giving users the ability to schedule up to five events and displaying high-resolution pollutant specific historical data for air quality
2. Capture
The filtration system is made up of two separate filters – a particulate H-13 grade glass borosilicate HEPA filter and an activated carbon filter.
The 360° sealed filters are engineered to draw in air from all around the circumference of the machine. By sealing the filters within the machine, air can only pass through the filters, not around them, so more particles can be captured in the first pass. The particulate filters in Dyson air purifiers capture 99.95% of particles as small as 0.1 microns.2 It also allows for free positioning of the machine in the room.
(You can show a visual if possible of the filters. From outside, it will be dirty, but from inside, it will be clean. This is function of effectively capturing the pollutants)
3. Project
Air Multiplier™ Technology
Dyson air purifiers use Air Multiplier™ technology to project purified air, while oscillating 350° for even coverage across the whole room1. The oscillation angle can also be customised via the Dyson Link app or onboard LCD screen to switch between personal cooling or around the whole room. Another benefit of this is that users can purify the whole room without having to reposition their
Heater
The Dyson Pure Hot+Cool range provides fast, safe, efficient heating and can be used all year round – it is able to purify continuously and warm users throughout the colder months, especially in cities like Delhi NCR.
With self-regulating ceramic plates positioned at the front of the loop, to heat the air as it leaves the machine. As the plates heat up, they conduct less electricity to help ensure they do not overheat. With thermostat control, once your target temperature is reached, the machine automatically stops heating, which saves energy. If the temperature starts to drop, it reactivates to maintain it.
Child-friendly
Voice control: It also provides Connectivity to third party services such as Amazon Alexa
Save money: Say goodbye to room heaters! The Dyson Pure Hot+Cool range provide fast, safe, efficient heating and can be used all year round – it is able to purify continuously and warm users throughout the colder months.