The past four months have seen people frantically trying every means to boost up their immunity levels. From immunity-boosting food to supplements to vitamin and zinc tablets, the world has not left any stoned unturned to safeguard themselves and their families from COVID-19. Immunity boosting foods have flooded the markets and also have gone out of stock immediately. But can one boost the body's immunity in a single go? Is there a magic herb or food out there that can boost one's immunity in one shot? Definitely not. Immunity is something that is built up over the years. And one requires a well thought immune-boosting healthy food chart for kids an expert nutritionist.
A good immunity-boosting healthy food chart for kids from an expert nutritionist if followed from the word go is extremely essential. While growing up if they do not get the right amount of nutrition, it can lead to a life full of diseases and a weakened immune system. Holistic nutrition is required for the body to fully develop. The deficiency of any of the nutrients in the body can affect immunity.
Kids and the immune system:
A weakened immunity, in turn, makes the body prone to infections, which lead to poor intake of food, loss of energy, breakdown of muscle proteins, thus creating a vicious cycle. The energy requirement of children increases as they are growing up. And along with it, the requirement of proteins, vitamins, and minerals increases too. Every age group has a requirement for different amounts of nutrients for the body to fully develop and build a robust immune system. Malnutrition affects the entire immune system. Lack of nutrition can lead to many diseases and growth-related problems.
Archana Agarawal, a dietician and nutritionist with over 3 decades of experience says that eating healthy is not just about surviving but in fact about thriving. So for children to thrive, their meal plan has to be designed in a manner that is nutrient-dense. To obtain optimal health, children should have a well-planned meal based on antioxidant-rich seasonal foods. She recommends eating anti-inflammatory food.
She recommends the following healthy diet plan for Indian kids in the age group of 5-7 years.
Healthy food chart for kids:
Meal Days
Breakfast
Mid-Morning
Lunch
Evening
Dinner
Bedtime (Optional)
MONDAY
Mixed seasonal vegetable patty with green chutney
8-10 grapes
Rajma rice
Cup of milk with 8-10 dry roasted makhanas (fox nuts)
Chatpati with pea paneer vegetable
One or two date pit seed removed & substituted with almonds
TUESDAY
Moong-dal chila with paneer and peas
200 ml Mausami juice
Mixed vegetable pulao with tomato onion raita
Cup of milk with handful of dry roasted chana and puffed rice
Lauki kofta with chapati
One or two date pit seed removed & substituted with almonds
WEDNESDAY
Poha with peanuts, onion, ginger
Three to four slices of mango
Palak paneer with chapati
Cup of milk with dry roasted peanuts and namkeen chiwda
Potato stuffed paratha with plain curd
One or two date pit seed removed and substituted with almonds
THURSDAY
Saabodana khichdi
One chikoo or a bowl of papaya slices
Lauki-chana dal with chapati
Cup of milk with 2 small homemade mathris
Dry onion bhindi vegetable with chapati
One or two date pit seed removed and substituted with almonds
FRIDAY
Omelette with finely chopped veggies (Non-Veg)
Millets Dosa/Pancake (Veg)
Small bowl of pomegranate
Chilka moong dal palak with chapati
One cup milk with one small katori of besan sev
Pea paneer potato rice with kheera raita
One or two date pit seed removed and substituted with almonds
SATURDAY
Besan chila with sweet sauce, tomato chutney
Small bowl of mixed fruit chat.
Pea potato vegetable with chapati
One cup milk and handful of makhanas
Chickpea with Poori/Jeera Rice
One or two Date Pit/Seed Removed & Substituted with Almonds Put Inside
SUNDAY
Homemade potato and peas samosa
2-3 Slices of fresh pineapple
Mixed vegetable khichdi
Small glass of banana shake
Onion tomato potato gravy vegetable with chapati
One or two date pit seed removed & substituted with Aamonds
Right from a balanced diet chart for 10-year-old child to food chart for 5-year-old Indian boy, the above chart can be followed to a tee.
Dr. Archana believes in a strict vegetarian diet for a healthy lifestyle and recommends this as an immunity-boosting meal plan. The vegetarian meal plan takes care of all the macro and micronutrient requirements of growing up children, which ensures the optimal generation of energy and prevents the onset of childhood obesity which is on the rise these days. But for children who will want to have a non-vegetarian diet, she suggests non-vegetarian food be kept at a minimum.
All about vegetarian and non-vegetarian meal plans:
Eggs could be included to make it a robust and healthy food chart for kids. The boiled eggs as an evening snack and chicken as chicken soup can be taken on alternate days. Eggs can be made part of breakfast again as boiled ones with cucumber or other vegetables in a sandwich. She strictly warns against rich gravies in both the vegetarian and non-vegetarian meal plans.
A balanced meal plan for kids with immune-boosting foods is a must, and more so in the current scenario. If you haven't thought about the seriousness of looking for immune-boosting meal plans for your little one, don't delay it anymore. Follow our expert nutritionist's meal plan and see the difference in the overall health of your little one.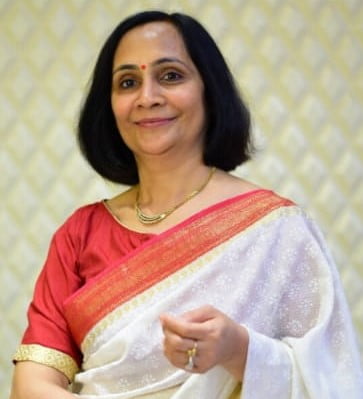 Tasneem consulted certified nutrionist – Archana Agarwal
Graphics by HelloVector