Schools form the foundation of education for children. From crying on their first day to school to crying on their last day of school, children grow and get ready to experience life beyond the safe cocoon of their schools. As parents, it is your duty to ensure you find the best cocoon for your child to grow and metamorphose into incredible virtuous adults. CBSE schools in this regard, provide an all-rounded development approach for children. Through an updated syllabus, qualified teachers, and exciting extracurriculars, the best CBSE school act as fertile soil for the growth of your child.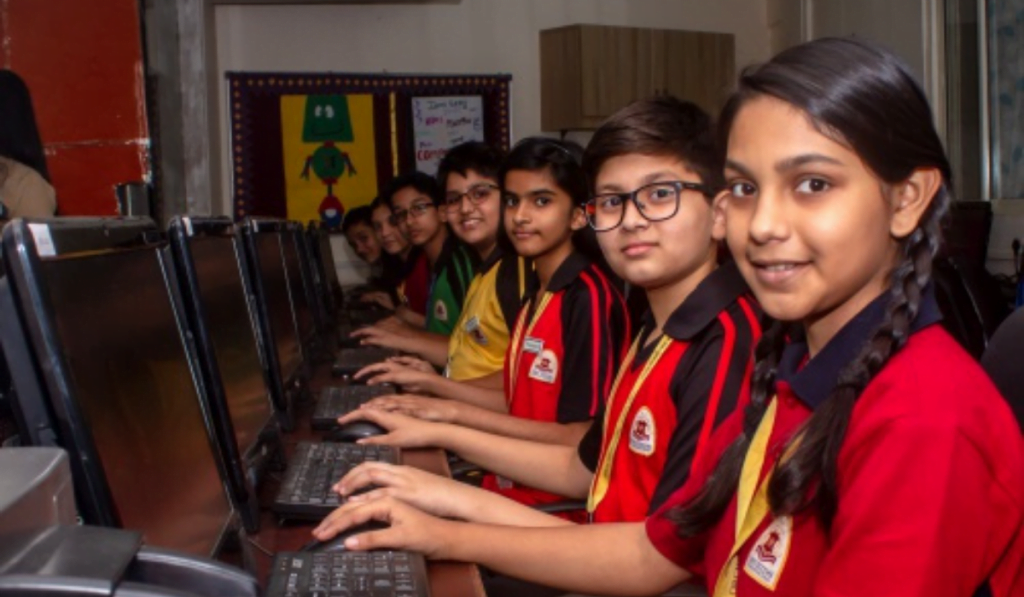 CBSE schools for kids' overall growth:
Here are a few traits for you to consider when debating the best CBSE schools in India:
1. Healthy student to teacher ratio
As a parent, you want to ensure that your child receives the best attention at school. In most schools, this remains a myth as teachers are stretched to their capacity in having to tackle large classes. CBSE schools do away with this to an extent by following a strong student-teacher ratio. This means, in the best CBSE schools, your child will receive dedicated attention from the teacher, building a strong relationship of understanding and communication.
2. Robust extracurricular
Children spend more than 40 hours a week at school or engaged in school activities. Naturally, a large part of their personality is shaped by what they do during these hours. In this regard, extracurriculars go a long way in building them, skilling them and making them confident. The best CBSE schools in India offer a host of activities for children and parents to choose from depending on their interests. Starting from horse riding to swimming to music lessons to the theatre. CBSE schools through their extracurriculars open before children a wide range of experiences to explore and observe and ultimately groom their talent.
3. Qualified teachers
The mark of a good CBSE school rests on its teachers. Offering quality education through an experienced teacher with an incredible aptitude for teaching. This ensures that the teacher can get children hooked on their lessons and be able to take their curiosity to the next level. The best CBSE schools in India allow students to harbor a love for a subject through qualified teachers. These are international schools that eventually helps them decide on the course of their career.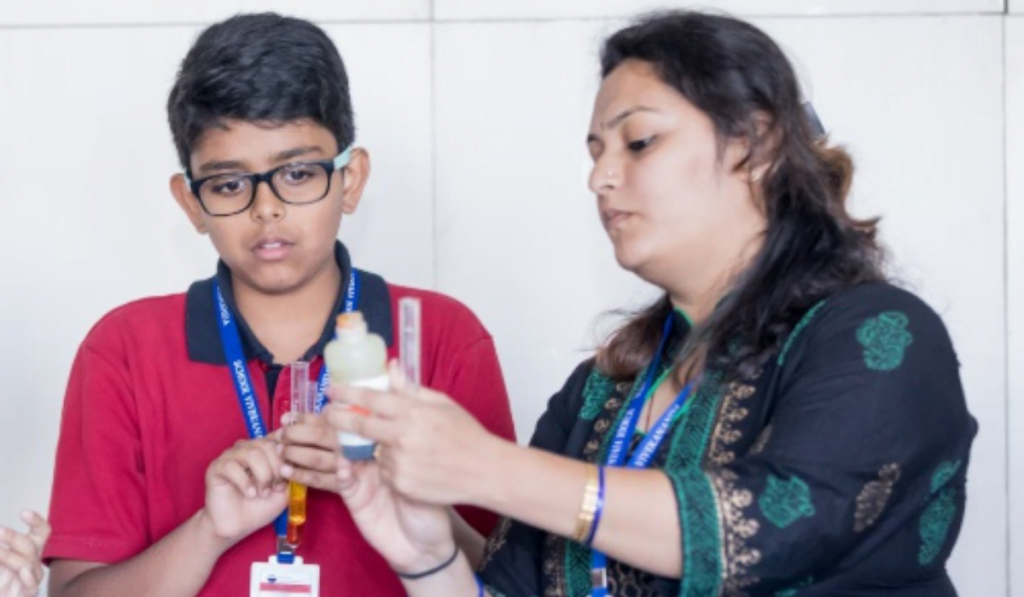 4. Sports
Physical fitness in children is increasingly becoming a rare phenomenon with shrinking parks and playgrounds. However, the best CBSE schools can give a good avenue for them to run, play and shout to their heart's content. A large playground for sports is a sought-after feature in the best CBSE schools in India. You too much be on the lookout for it to have a healthy growth phase in your child fueled by sports activities.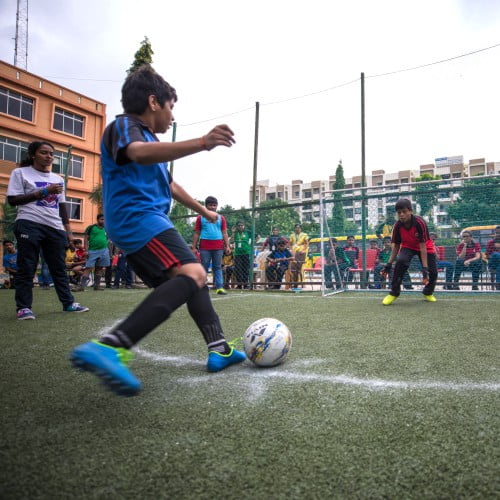 5. A curriculum that goes beyond the syllabus
We often tend to forget that schools are centres of learning. This means a child needs to be imparted knowledge and not just written words of textbooks. In this sense, when looking for the best CBSE schools ensure that it has a curriculum that does more than just teach the syllabus. Your child should be able to develop in-depth knowledge of subjects for wholesome education. This depends on teaching styles and techniques.
6. Community building
CBSE schools go beyond providing education. They also help build a community that lets your child find friends and teachers for life. It instills in them a sense of community that shapes your child for the future. In the age of globalization, the best CBSE schools train them to become global citizens who are not restrained by geography. It is this trait that sets apart CBSE schools in India.
In the city of dreams, one of the best CBSE schools in Mumbai is Orchid International school. With branches in Pune, Hyderabad, and Bangalore, it is one of the best CBSE schools in India. Offering academic excellence at par with global standards, this CBSE school emphasizes personality development through world-class infrastructure, holistic development, and personal attention.
There is no end to the education a child receives throughout his or her life. However, finding the right fit of school for them can form a strong launchpad for them. CBSE schools in this respect prepare a child to be able to develop the rigor needed to fulfill their dreams and ambitions. The best CBSE schools in India do just that by nurturing young minds.