Which song did your child keep humming in 2019? 'Hakuna Matata', 'Into the unknown' or 'Together afar'? The magic of kids' movies is such that not only children even we as adults get drawn towards it. From the monotony and hard paced life that's kids have today, some children's movies give a welcome break to them. They not only entertain, but also become a medium to impart valuable life lessons to children in a subtle way.
Last year saw a host of interesting children's movies. A total of forty-nine kids' movies made it to the big screen. A trip to the theatre with family or friends, kids had a good time watching most of the movies released in 2019. From magic and fantasy, adventure and action, comedy, humor, relationships, and family bonding, the range of emotions was quite varied. There was at least more than one movie to the liking of every child.
Here is a list of my favorite kids' movies of 2019 and can be watched as a family time:
1. Frozen 2
 This was one of the most loved sequels of 2019. This kids' movie was a family entertainer too. With magic, adventure, sibling love, and self-discovery. Already favorite characters with kids the world over, It is the story of Elsa and her sister Anna. The snow queen Elsa has the power to turn water into ice and create snow. Somehow she isn't happy and hears a strange voice calling out to her. Despite Anna's warning not to pay attention to the mysterious voice and to take her along if she does, Elsa sets off to find out the truth. Watch it if you haven't and sit back and enjoy the adventurous journey unfold.
IMDb rating: 7.2/10
2.  Pokemon detective Pikachu
A kids' movie for all the mystery lovers and Pikachu fans were in for a treat with this fantasy mystery movie. It is an adaptation of a video game by the same name and is the first live-action Pokemon film. Pikachu was loved for its' special effects, creature designs and some of the performances, particularly Reynold's performance. It is a story of a son (21-year-old Tim) searching for his father (the genius detective Harry Goodman), who has disappeared mysteriously. The famous and adorable investigator Pikachu is helping Tim in the search. Watch this super cute movie for the sleuthing partnership of Tim and Pikachu as they unravel the mystery one by one. And yes, look forward to a sequel as well.
IMDb rating: 6.6/10
3. Toy story 4
Though a fourth sequel, Toy Story 4 will remain one of the cutest Kids movies of 2019. It is the story of Woody, Buzz Lightyear and their toy friends in a new place. Their longing for their past, their struggle in a new household, Woody's competition with Forky, (a toy created by Bonnie from waste) and their adventurous road trip. A heart-warming mix of emotions, humour and adventure, this 4th instalment from Pixar won many hearts. Toy Story 4 became the 6th highest-grossing animated film of all time. Definitely worth a watch!
IMDb rating: 7.9/10
4. The lion king
A remake of 1994, The Lion King, this one was also well received by the kids. A sweet little story of young Simba, the lion cub, who runs away after he is made to believe his father died because of him. A story of father-son bond, tragedy, betrayal, friendship, and hope, The Lion King won many hearts in 2019. It became the highest-grossing animated kids' movie of all time, even surpassing Frozen. Watch it for the endearing moments between Simba and his father, his friends and his childhood love Nala. And keep humming, 'Hakuna matata! What a wonderful phrase! Hakuna matata! It ain't no passing craze! '
IMDb rating: 7.0/10
5. Dora and the lost city of gold
Another adventure and fun-filled kids movie of 2019, Dora and the Lost City of Gold is a family entertainer too. The stunning performance of Isabela Moner as Dora takes you through some real action into the jungle to save her parents. Accompanying her are the lovable duo Boots and Diego. What hardships do Dora and her gang face? How does she solve the mystery of the Lost City of Gol? Can she save her parents? Find out more as Dora sets out on one of her most dangerous adventure through the jungle.
IMDb rating: 6.0/10
6. The lego movie 2
Packed with action, comedy, and adventure, this animation treat starts from where it left off five years ago. Threatened by the Duplo invasions from outer space, it is Emmet, Lucy, Batman and their friends' journey to Systar System. It is their fight to restore peace in Lego land and to rescue friends captured by Queen Watevra Wa'Nabi. Watch it to find how these Lego heroes fight the enemy and deal with the cataclysm called 'Armamageddon'. Though it did not perform as per expectation at the box office, it is an interesting one-time watch.
IMDb rating: 6.6/10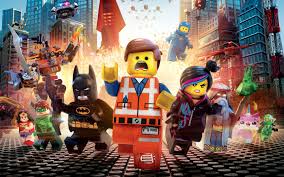 If your kids love dragons, then this kids movies is the one for them. Children can have their fill of fire-spitting dragons, baby dragons, and fight for the right to live as dragons in their own space. It is an action fantasy animation, where the dragons must be saved. And to do this, Hiccup the Viking must save his dragon Toothless from Grimmel. He has to find the hidden world his father told him about before Grimmel seeks it out, take all the dragons there and protect them. Watch this visual treat with your little ones as they squeal in delight with each blast of dragon fire.
IMDb rating: 7.5/10
8. Spies in disguise
A fun and entertaining spy-comedy, this animation film has lots of action and fun in store. Not advisable to the younger lot for the violence in it, Spies in Disguise can be a fun watch for the older kids. It is about a James Bond-like spy, Lance Sterling, and Walter Beckett, a gadget happy inventor. The story takes off when Lance drinks a concoction made by Walter and turns into a pigeon. It is a tale of this eccentric pair trying to save the world from a cybernetic terrorist. With mind-blowing spy gadgets, life, and death moments, watch this film for the positive it has to offer – teamwork.
IMDb: 6.8/10
9. The secret life of pets 2
A cute family film, this kids' movie of 2019 is another sequel that was well received. For children who love pets, they will be sure to watch it again and again. It is about a terrier called Max and his adventure on a countryside farm. He befriends a farm dog Rooster, who helps him in curing his fears and anxiety. Join the two canines in their journey of friendship where they overcome many obstacles and free their friends from enemies.
IMDb rating: 6.5/10
10. Disneynature penguins
This one is a beautiful nature documentary on penguins, which will definitely bring a smile on your face. Watch in wonder, the journey of Steve, an Adelie penguin who seeks out to make a home, find himself a life partner and start a family, with an amazingly charming narration by Ed Helms, the story follows Steve's journey across the Atlantic. Some endearing moments, penguin antics and charm, other animals of the Antarctic, this kids movie will definitely keep the younger ones engaged as well.
IMDb rating: 6.8/10
11. Angry bird 2
Another sequel of the much-loved children's movies in 2019, Angry Birds 2, was liked by the fans world-over. The first movie was the flightless birds' fight with Piggy Island, but this sequel shows them fighting together to save their homes. Red, the cranky hero and King Leonard join forces to save their islands from the barrage of ice balls that Zeta, the leader of Eagle Island is aiming their way. Watch it for some fast-paced action, humor and comedy, and some silly pranks that are sure to make you chuckle. It is a family entertainer through and through.
IMDb rating: 6.4/10
12. A dog's journey
This last children's movie on my list is a treat for all dog lovers, and the movie is about a dog's faithfulness towards his master and how it strives to keep its promise. The film starts with Bailey, an elderly St Bernard's life on a farm and his subsequent reincarnations. Through Bailey's various lives we see the struggle of humans and how the dog finds meaning to its existence. This sequel is an emotional journey and will surely make you shed a tear. Watch it for a canine's love, friendship and devotion for its master.
IMDb rating: 7.4/10
So which one was your favourite kids' movies of 2019? If it is not on my list, write to us and let us know why you liked it.
Check out the list of 20+ kids movies releasing in 2020
by Tasneem Dhinojwala