Children go through different stages of brain development and social initiation during their school years. That's the reason why these years are also traditionally called the 'formative years ' in terms of child psychology. In this period, the child learns about the world, the society, and their brain develops cognitive as well as interpretational skills. Hence, it is crucial that all young children are exposed to a happy, healthy, and informative world. However, that's where the biggest challenges in child psychology often occur. The COVID-19 pandemic made a vital impact on brain development in children. From happy school-going children, they were suddenly forced to stay confined to their homes. This sudden disruption made a severe impact on child psychology.
Ensure brain development in children:
Kavyal Sedani, counselor and parenting expert elaborates on the impact of stress on brain development in children. She said, "Children were facing prolonged stress. As we all know, chronic and long-term stress has the potential to adversely affect brain development in children and even genetic expression. Over a period of time stress among young children can weaken the brain's development."
These problems can manifest in lifelong problems in learning, social behavior, and physical as well as mental wellness. All of this can affect brain development in early childhood or affect certain areas of the brain in long term..
The pandemic has disrupted early childhood education. Young school-going children had to switch from classroom teaching to online classes since schools shut down about a year ago. This change has come upon considering the importance of brain development in early childhood. It enabled education and learning to continue even when they are staying indoors.
Constructive screen-time
Kavyal highlighted the positive side of online education by adding, "Children are learning to become innovative and adaptive. In addition, early childhood education has now mainly shifted to online mode. Teachers have been inculcating the values of the traditional education system, the ability to adapt to changes and helping them enhance their digital skills. The kids don't need to travel to school and have the flexibility of attending the classes. This gives a greater chance for time utilization and extracurricular activities for kids."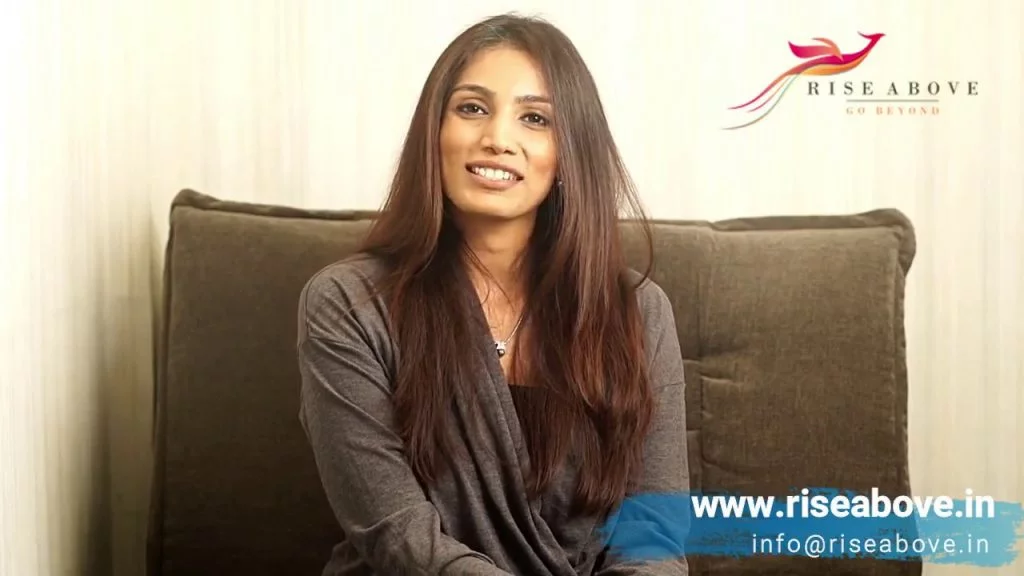 In recent times, everything, whether it be the classes or peer interactions, takes place digitally. Thus, it is impossible to deny screen access to children.
However, Kavyal Sedani doesn't believe that parents need to be overly alarmed about it. She suggests that "careful guidance and monitoring by parents is a must. This can ensure that children don't spend extra hours on online gaming, Youtube, or Netflix.
Brain development in children takes place during the formative years. This in turn is a stage where they enjoy greater flexibility, capacity to adjust and acquire new skills and habits. That's why we need to use technology exposure as an opportunity to harness the positive effects of technology on children.
Holistic brain development
Child psychology is highly fluid and unpredictable. Children are vulnerable to act and react exactly in the same manner as their parents and teachers. They are also likely to accumulate stress faster. Even when a child might not pay attention to the words of his/her parents, there is a great chance that he/she is observing them closely. This would emulate their behavior. Hence, if parents or teachers come across as stressed and agitated due to the pandemic, the children will feel the same. However, if the parents behave calmly, and constructively then the child will see that there is nothing scary. They will not only handle their emotions more positively. Instead, they will tap into the right areas of the brain to improve their skills and behavior.
She added, "Apart from controlling their behavior around children, the parents also need to teach coping skills to their children. They must be allowed to be moody and emotional at times. This is a natural part of child psychology."
Kavyal also emphasizes how Tickle Right is a movement in the right direction towards brain development in children. Tickle Right is a holistic brain development program for children. It works on extracting the pure potential of young children. The methodology is to inculcate a lifelong love for learning as well as addressing their emotional needs.
Right brain education:
As proven scientifically, the focus on the right side of the brain is crucial for a child's overall skill development. For young children between the age of 1.5 to 7 years, enrolling in a once-a-week class is an ideal way to extract the vast, untapped potential of the brain. Tickle Right has created an excellent right brain education program in India for children belonging to this age group. It focuses on areas such as enhanced creativity, photographic memory, empathy, heightened intuitiveness, and others. This kind of program leads to superior holistic brain development in this crucial window of their growth.
Elaborating on this, Kavyal said, "The pace of brain development in the age bracket of 1.5 to 7 years is high. The learnings during this age, shape the lifelong behaviour and mental faculties of the child. Thus, it is important for parents to encourage abstract thinking in their children alongside their academic progress. Therefore, the right brain activities offered by Tickle Right becomes a fantastic option." As mentioned earlier, due to the post-pandemic restrains, kids are facing substantial stress. Hence a 40 minute fun-filled interactive class by Tickle Right has been the saviour which would be a reprieve to the kids. Moreover, they are passively learning through games and enjoying themselves.

Vivaan and Viyaan have been doing Tickle Right for 7 months now. I can proudly say that their development is phenomenal! It has boosted their confidence and ignited their curiosity towards learning. A huge part of the credit goes to the teacher. She always goes the extra mile in engaging the kids albeit in an online environment. Thus she keeps them excited throughout the class and even after it! Thank you to the wonderful team at Tickle Right.

– Mrs. Shah, Melbourne
Don't force! Just let them be
According to Kavyal, "The solution lies in letting children settle in no matter what the format is and share their concerns. As parents, convince them that you are there, ready to help them adjust to the change. Don't force school on them. This will help. Let them be, let them see you as someone they can trust with no compromises."
(Kavyal Sedani, Founder, Rise Above and Counsellor and Parenting Expert co-authored this article on brain development in children. It has been edited and reviewed by Praveen Gupta, Senior Content Manager, and Strategist at A Writing Venture, New Delhi)