by Sudithsa Sanyal
Do you have a fussy eater at home? Here are 4 delicious food ideas to serve your toddlers and preschoolers at any time of the day!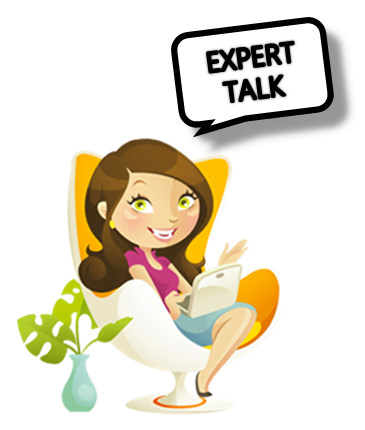 Toddlers can be really fussy and picky eaters. They have very unpredictable and strange eating habits. It is very funny that 'Food' which is supposed to be relished is somehow treated as a natural enemy. This is a very common problem and rarely will you find a mom who doesn't complain about their toddler's eating patterns. The daily struggle over a meal can become quite a nightmarish and nagging affair for both mom and the child. What is more worrying here is that the lack of appetite can adversely affect the growth of a child. A sumptuous and healthy meal is the basic requirement.
What is more worrying here is that the lack of appetite can adversely affect the growth of a child. A sumptuous and healthy meal is the basic requirement.
Children are always on a hunt for something new and interesting to the normal bland food might become boring sometimes that doesn't excite them. Therefore it becomes very important to keep on trying something new and palatable.
By adding a little bit of twist in your cooking patterns with the introduction of some new fun food ideas for your fussy eater toddler, you can see a gulf of difference in their eating pattern. Try out some of these recipes yourself and witness the change.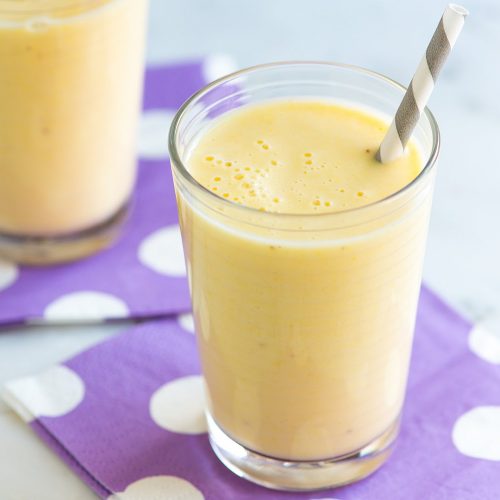 Bananas & Honey Smoothie
Fruits are essential elements that play a huge role in the growth and wellbeing of the child. The natural nutrients present in fruits are a veritable powerhouse of important vitamins and minerals. Seldom will you find a child who likes eating fruit so one of the easiest ways to do is by making smoothies? They are yummy, healthy and filling.
Ingredients
2

cup

Skim Milk

2

pc

Bananas

1

tbsp

Honey

½

cup

Plain Yogurt

½

tbsp

Cinnamon
Instructions
Blend all the ingredients in a blender; do keep in mind to add honey as the last ingredient. Make it into a smooth shake. Add a pinch of cinnamon and garnish it with a slice of banana on top. You can add ice cubes if you want.

Smoothies are easy to make, less time consuming and a healthy way to start your day. You can replace banana by adding any seasonal fruit.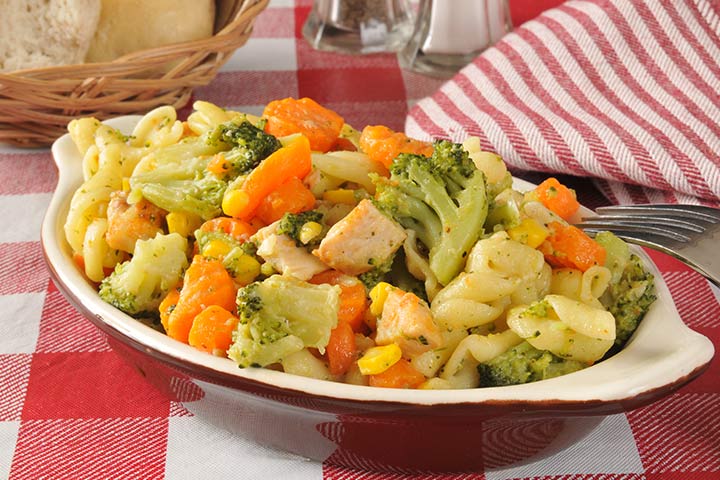 Chicken & Veggie Pasta Salad
It's time to do a little bit of tango with pasta, and make your little moppet indulge to his/her heart's content.
Ingredients
1

cup

Pasta

1

cup

Chopped Veggies

(onion, capsicum, tomatoes, broccoli, French beans, and carrot)

Boneless Chicken

Salt & Pepper

2

tbsp

Oil
Instructions
First, boil the pasta. While boiling the pasta you can add a pinch of salt and ¼ tsp of oil this is just done to prevent the pasta from becoming sticky. Once the pasta is boiled, drain the excess water and then wash the pasta with normal room temperature water and keep it aside.

Now in a separate pan heat oil add boneless chicken and sauté it for 2-3 mins. Then add the diced and chopped vegetables. You can also blanch the veggies just for about couple of minutes before adding them to the pan. Add salt, pepper and pasta stir it for 3-4 mins. Mix it well. Add grated cheese and ½ tsp of soy sauce for garnishing. Yummy, mouth-watering pasta is ready.

This recipe is a huge hit among toddlers. Try this out. If you are a vegetarian, you can use paneer or tofu instead of chicken.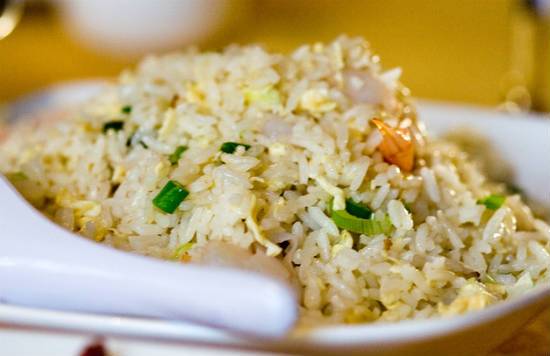 Egg Rice
This can serve as a nutritious, healthy lunch recipe. It is a combination of carbohydrates and proteins which is a rich source of energy required for the day to day activity.
Ingredients
1

cup

Boiled Rice

2

tbsp

Olive Oil

1

cup

Fresh Veggies

(onion, capsicum, French beans, green chilies is optional)

1-2

pc

Eggs

1

tbsp

Ginger garlic paste

Salt & Pepper

as per taste
Instructions
Heat a wok and add oil. Once the oil is tempered, add eggs, 1tsp of ginger garlic paste and then add a pinch of salt and scramble it. Fry it until it turns golden in color. Remember not to over-fry it. Once the eggs are done, take them out in a separate bowl and keep it aside. Add the remaining oil in the wok again and heat it. Once the raw smell is gone, add the chopped veggies, salt, pepper and sauté it for 3-4 mins. Cover the lid and let it cook. Once the vegetables are cooked add the boiled rice and eggs. Stir for 2 mins and mix it well. For garnishing, you can add ghee and coriander.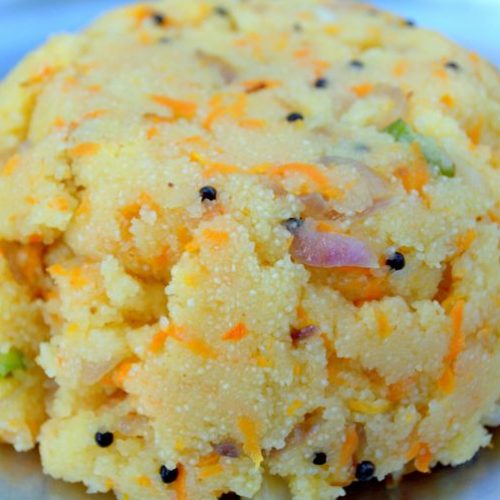 Vegetable Rava Upma
Delicious Vegetable Rava Upma
Ingredients
½

cup

Rava/Sooji

1

small

Onion

¼

cup

Mixed Vegetables

1

tbsp

Chopped ginger

1

small

Tomato

A pinch of turmeric powder

¼

tsp

Cumin Seeds

1½

cup

Water

1-2

tbsp

Ghee or Butter

Salt

as per taste
Instructions
First, roast the Rava in a pan until a nice aroma comes out and keep it aside. Pressure cook or steam cook the chopped vegetables until soft. Now in a pan heat the ghee and add cumin seeds and let it crackle. Once the cumin seeds start spluttering add onion and ginger and sauté it until the onion turns translucent, now add the tomatoes and fry it until they are mushy after that add the mixed vegetables, salt, and turmeric and saute it for a couple of mins. In the meanwhile, in a pan boil water until bubble starts appearing. Put the boiling water into that mixed vegetables. Now carefully add the roasted suji with continuous stirring to make sure no clumps are formed. Cover it and cook it in low flame for 5 mins. Once the Rava is cooked completely switch off the gas. Add ghee and garnish it with coriander leaves. Delicious Vegetable Rava Upma is ready.
Subscribe to Blog via Email