Love should always be expressed! And the most celebrated day of Love – Valentine's Day is just a few days away. When we talk about Valentine's Day, most people usually think of nothing beyond flowers, and usual gifts. But, pause for a second and think again! Why should it be just a special day for adults? Kids don't express? Do they not understand the meaning of true love? The week leading to Valentine's Day, let's encourage our little and not so little ones to express love through novel Valentine's Day art and craft ideas.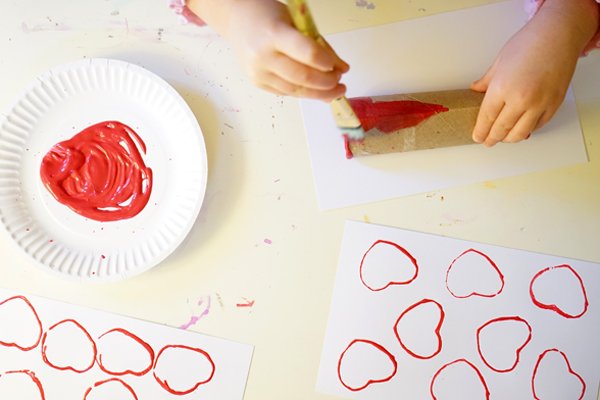 So, this Valentine's Day, get some time off from your busy schedule and spend some qualitative and fun-filled time with your toddler doing these creative and inspiring arts and crafts activities. A handmade personalized gift from your toddler is going to be the best gift of your Valentine's Day.
Valentine's day art and craft ideas for kids:
A toddler or a tween at home? These top 6 Valentine's day art and craft ideas are going to be gripping and exciting for them:
1. Cardboard hand stamps
The bright little hearts painted by these tiny little hands are going to melt your heart and bring a bright smile on your face.
Materials required
Empty Toilet Paper Roll

Paint Colors

Tape

A few empty white cards.
Procedure
Flatten the toilet paper roll and push one side inwards to make a heart shape and tape it so that it holds the shape. Pour the paint (any colour which your kid likes) on a plate and dip one end in the paint. Place the dipped side of the cardboard on the empty cards and your cute little heart, cardboard hand stamps are ready to bloom in love. Your kid is going to enjoy playing with the colours and you both are going to have fun.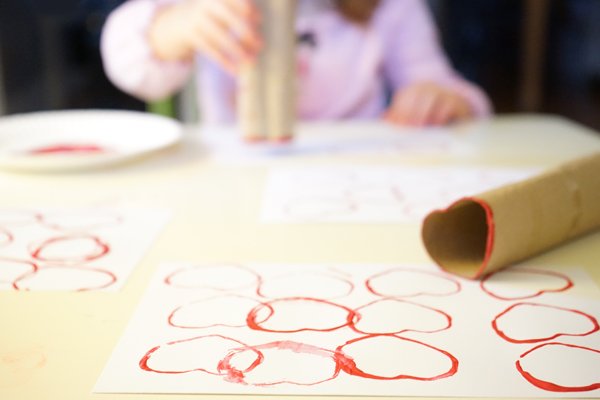 2. Tree of love
A family filled with love is going to have long-lasting bonds of life. There is nothing greater than the love of the family. Make your child relish this love through this all-family activity.
Materials required
A white paper or art construction paper (you can also use wallpaper scraps); Color paper; Scissors, and Glue.
Procedure
Using scissors, cut the white or construction paper into a tree with branches depending on the number of people in the house. Keep it aside. Further, take the coloured papers and cut them into the shape of a heart. Give each of the members one heart and ask them to write a message on it. Once done, stick these hearts filled with messages on the branches of the white paper tree. Your Tree of Love is all ready to be stuck on your favourite wall.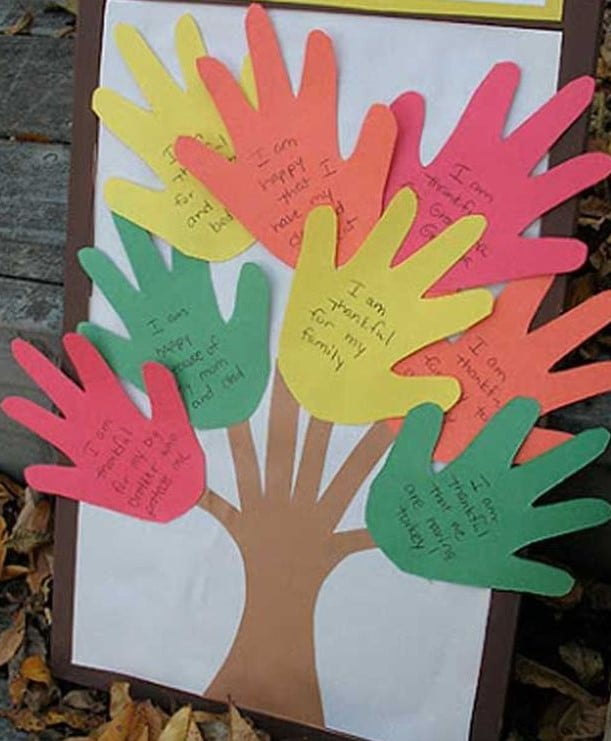 3. Hearty garland
Planning to spruce your home this Valentine's Day? Get your kids involved to decorate your lovely home with these handmade hearty garlands.
Materials required
Color Paper

String

Scissors

Punching Machine

Stapler.
Procedure
Cut the colour paper into one-inch strips. Fold the paper strip in half and crease the one end. Alongside, you need to bend the other end of the loose ends of the folded strip towards the middle and pull it down and staple it into the place. Using a punching machine, pierce a hole in the middle and both the sides of the heart. Further, you can make howsoever hearts you want depending on the length. Once all the hearts are prepared, use a string to connect these hearts. Your hearty garland is ready to deck up your lovely house.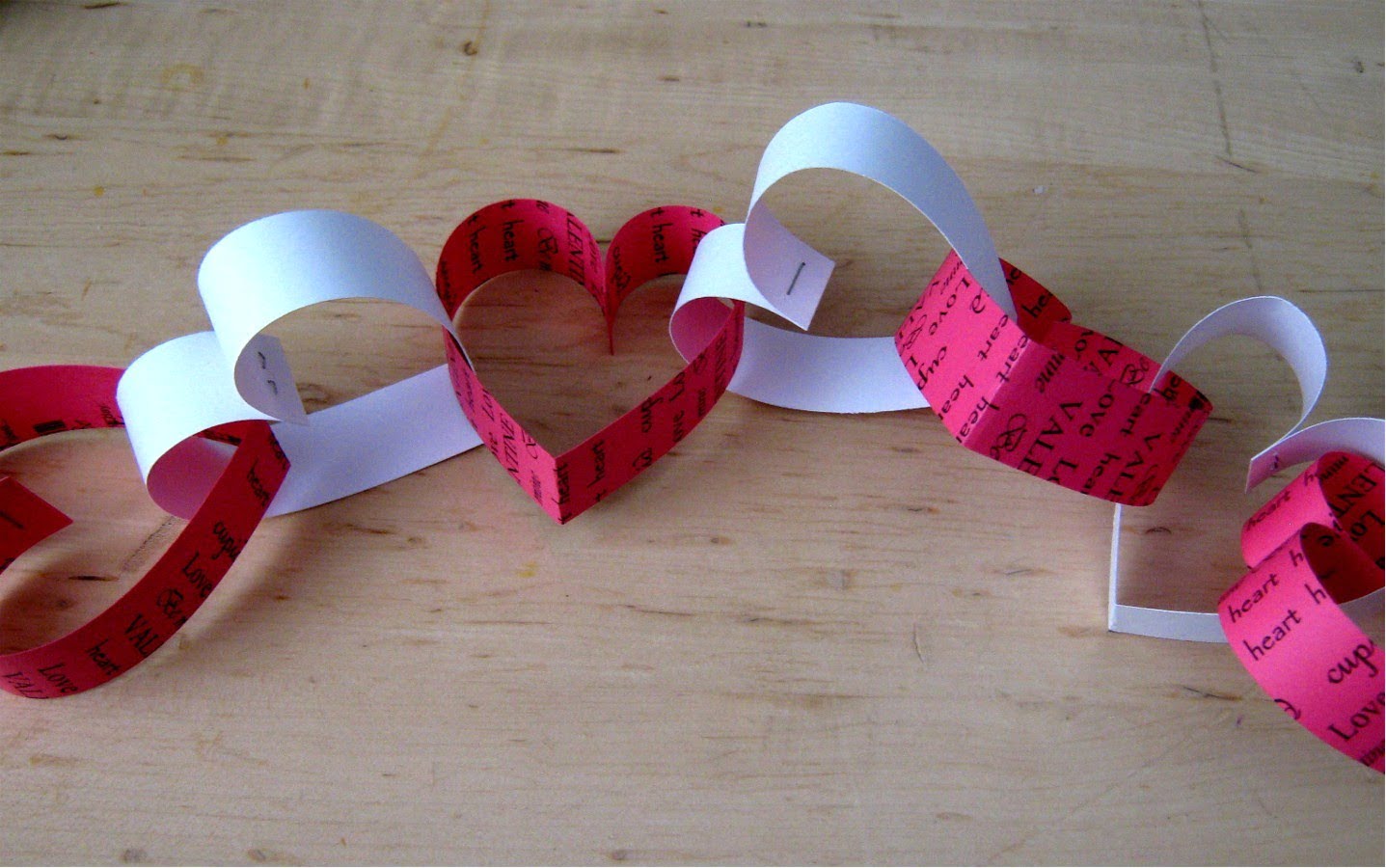 4. Love hats
These cute little love hats are going to make your kids thrilled for the rest of the day.
Materials required
Thick Plain Color Paper

Stickers

Tape

Scissors

Flexible Straws
Procedure
Cut the thick plain colour paper sheets into pieces two inches broad. Secondly, staple the loose ends depending on the size of the forehead. Thirdly, roll one end of the flexible straws and tape the other of the straws on the inner side of the coloured paper. Lastly, it's time to decorate the colour paper with your favourite glowing stickers or you can write your message on the colour paper along with stickers. Your love hats are ready to be worn! You can also gift this to your little one.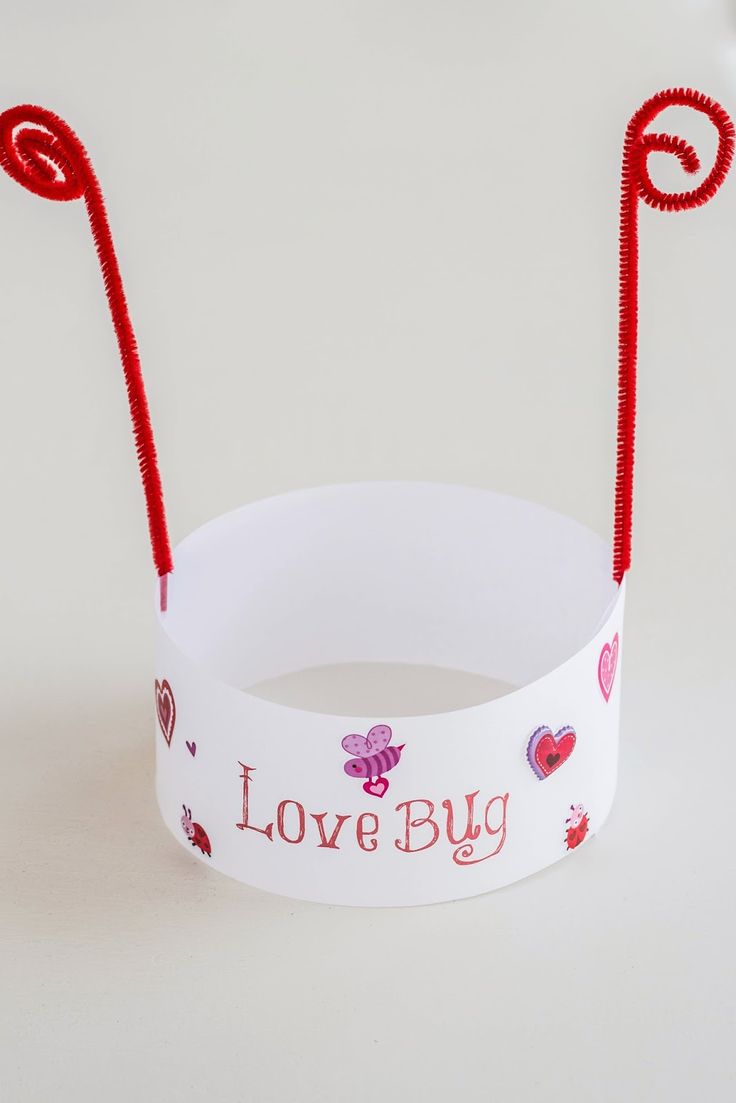 5. Chalk and stencil heart collage
These rustic glowing chalk and stencil heart collage is going to be very delightful for your child and you as well, as it is going to you back to your childhood.
Materials required
Black chart paper

Colored chalks

Cotton balls

Thick cardboard pieces

Scissors.
Steps to follow
Using the thick cardboard piece cut out a heart-shaped piece. This would, in turn, be your stencil for the craft. Next, take the black chart paper, place the heart stencil and trace the outline with a coloured chalk piece. Keeping the stencil in place, take the cotton balls to brush the chalk away from the outline. Repeat this for all the hearts and remove the stencil, you can see the design formed. Make different coloured hearts using a variety of coloured chalks and also make the collage shine with love.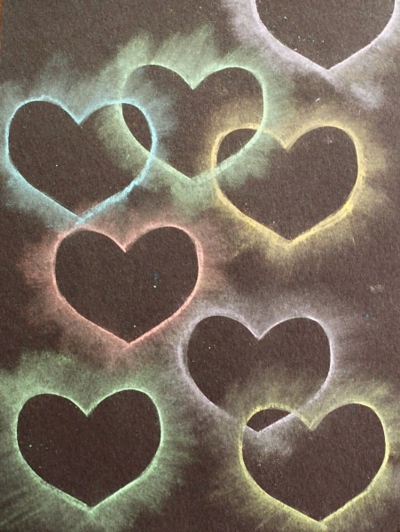 6. Flower handprints
These lovely flower handprints of your family are worthy of capturing them in a gilded frame.
Materials required
Paint colors

White paper

Scissors

Pens

Dry glue.
Procedure
Dip the hands or using a paintbrush, colour the hands of your little one with their favorite color. Press the palm on the white paper and leave it to rest. Once dried, cut the paper in the form of the hand (not exactly). Arrange these into tiny little branches on another white paper of painted stems. Your stunning flower handprints are ready to be framed. Framing the handprints is like seizing a moment of your kid's life. You could never get back these formative years of your bundle of joy.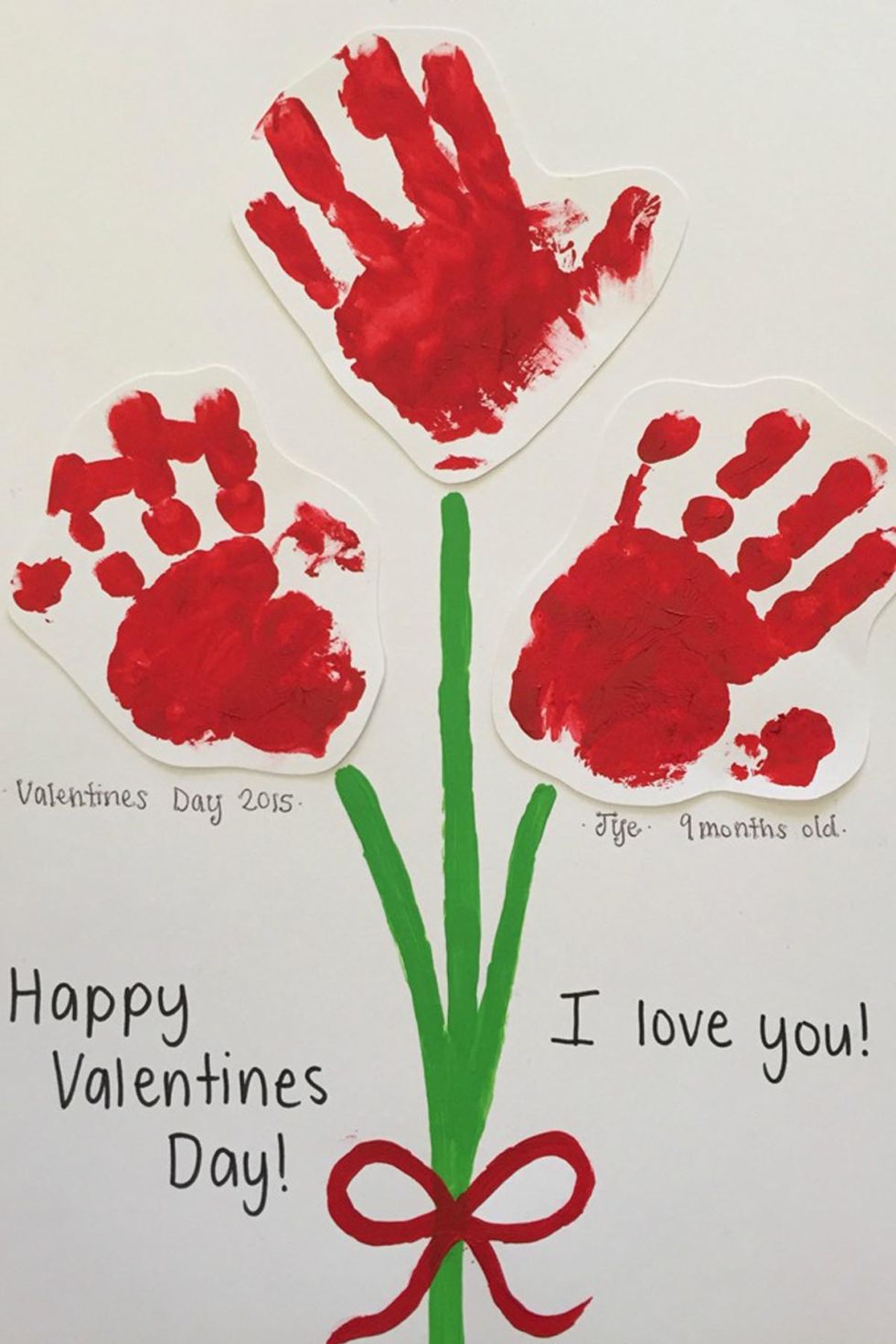 Simple, easy yet enjoyable DIY craft ideas just for your mommy, daddy, and children's time. Your child would be happier to spend time with you rather than playing with a toy. Kids also prefer memorable interactions with their parents. No materialistic gift can replace the joy of spending time. So, what have you decided to do this Valentine's Week? This Valentine's Day we wish you a cherished memory with your little one.
by Ila Asthana