Well, we have reached halfway down the year and June is already here. Apart from the sweltering heat, June also holds a special place in our hearts. Right after having celebrated Mother's Day, we are now set to make our daddy dear feel special. How about DIY gift ideas for Father's Day to bring a lovely smile on daddy bear's face?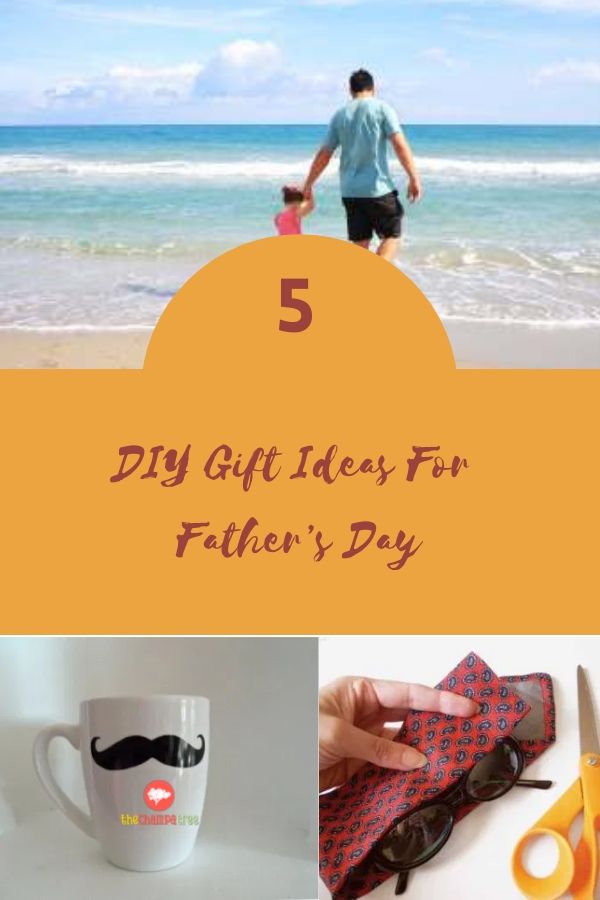 Actually, there are plenty of things to make for Father's Day out of paper for kids across age groups. There's also something for kids who'd prefer handpainted designs for their daddies.
Daddies love sustainable gifting options because they want their children to understand the deeper meaning of simplistic life. We have got you covered here. Presenting to you cute DIYs that can be ideal gift ideas for Father's Day.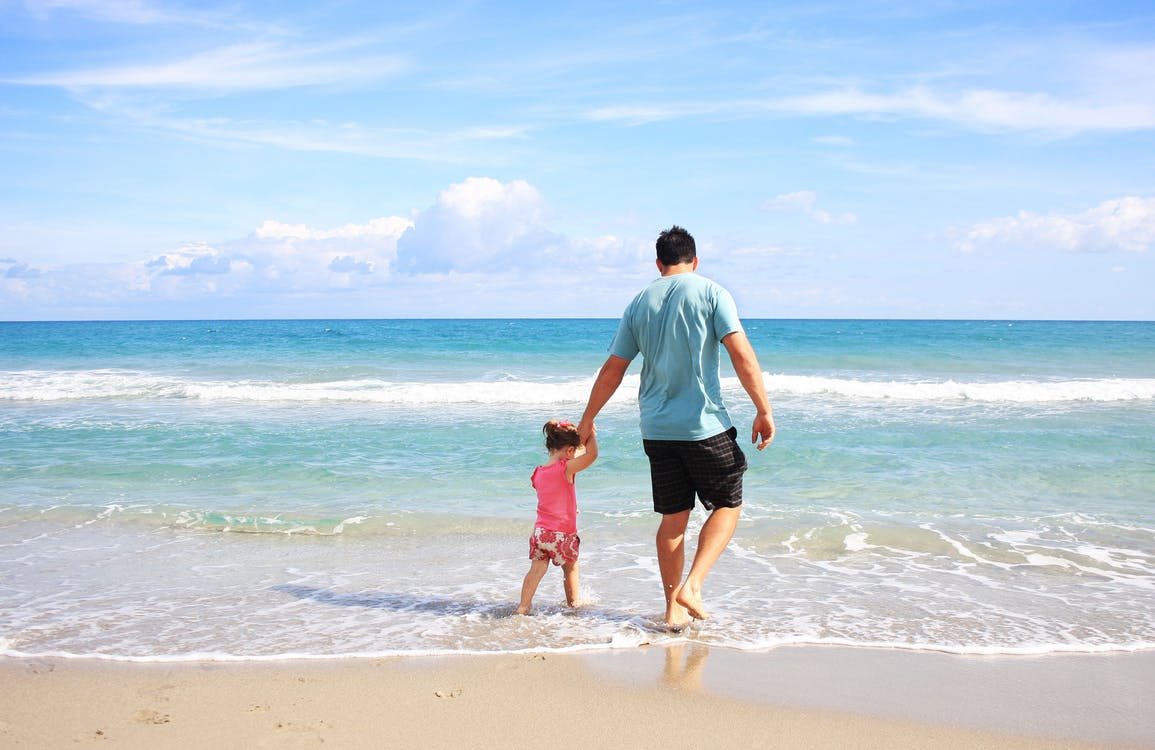 Click here for motivational dad quotes and dedicate one to your own dad- this Father's Day
Top 5 DIY Gift Ideas For Father's Day:
1. Mustache mug for dad 
Dads surely love their morning tea. So, make their mornings more cherish-able by giving them DIY Moustache Mug.
Things required: Porcelain mug, permanent marker; Acrylic paints
Instructions: Take a permanent marker and draw a mustache on the porcelain mug. When you feel that you have drawn a perfect mustache, fill it with acrylic paints. Apply more coats of paint if you feel that a single coat is too light. Let this dry and your new DIY mug is ready to be gifted.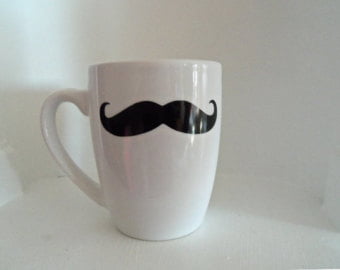 2. Hand-painted cards
For kids who like hand-painted designs and things to draw for Father's Day!
We all know anything handmade wins' hands down than any of the ready-made products which are available off the shelf at markets and stores. The same applies to hand made greeting cards. This DIY is very easy and will hardly take more than ten minutes at max.
Things required: Watercolors; Greeting card paper; Sketch pens
Instructions: There are no strict instructions for this one. Your kids just need to wear their creative caps for this one. Dab their hands with watercolors and draw different shapes like a cat, heart, and other such shapes which will form the front. Write a sweet little Father's Day message inside. We are sure dads are going to preserve such cards for life or better still adorn their office desk with them.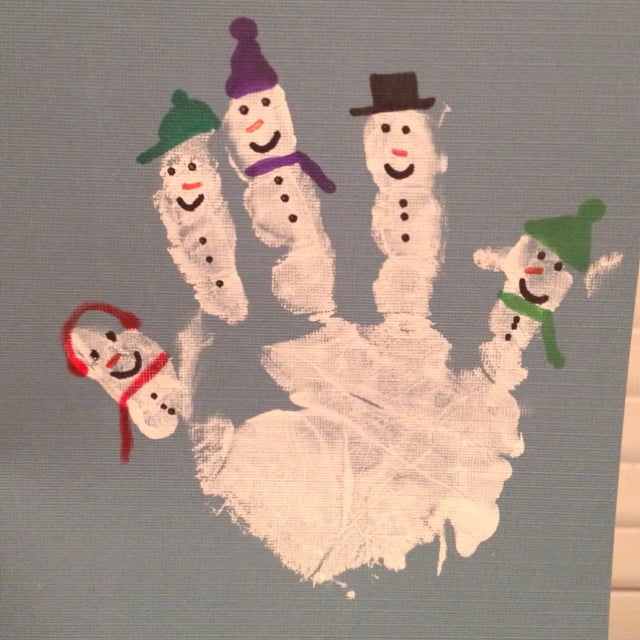 Click to explore beautiful DIY cards to make this Father's Day!
3. Beach stone picture frame 
As part of our holidays to the beach, most of us collect beach stones because of their sheer beauty. So, now it's time to put those stones to some quick DIY art and craft sessions.
Things required: Beach stones; Fevicol/glue; Wooden frame
Instructions: Keep your frame on a flat surface. Start by applying glue on one side of the frame and start sticking the stones/pebbles. You need to apply extra glue for the stones to stick and last long. Follow the same process for the other sides as well. On the inside of the frame paste the family's photograph or just write a simple message like 'LOVE YOU DAD' and paste it.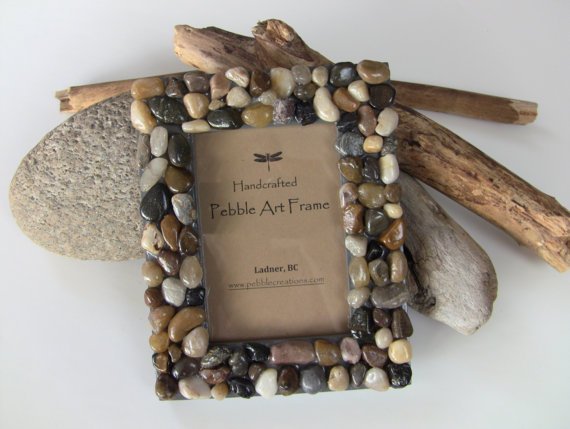 4. Necktie glasses case
Losing glasses around the house and then searching the entire house for it is one thing that families across the world would swear by. So why not make a neat DIY necktie glass case for your dad? Your dad will surely love pulling out glasses from this sweet little case.
Things required: A necktie; Fabric glue, sewing thread; Sewing needles (moms will help in this).
Instructions: Lay the necktie flat with the backside facing up. Measure and mark 17 inches in from the pointed tip, then cut the tie widthwise. Discard the narrow end of the tie. Most ties have a center seam.  Using a seam ripper, remove the stitching along the back of the tie at least six inches, to create a pouch for the glasses.  Measure eight inches in from the cut end and mark. Fold the tie at the mark toward the pointed tip. Hand-sew the folded-over portion of tie to only the top layer of fabric beneath it. Fold the tip of the tie over to make a flap.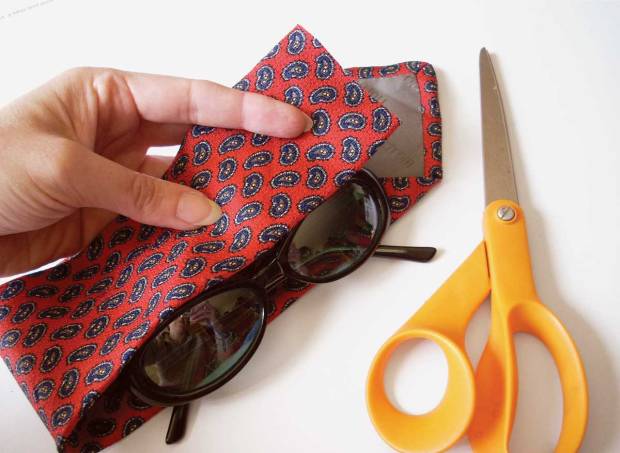 5. Dad's first Father's Day baby footprints
So, all you lovely dads out there if this is your first Father's Day, then you are bound to get the best gift of your lives. Yes, baby footprints are here to make your day more memorable and leave lasting impressions on your heart!
Things required:  One cup plain (all-purpose) flour; One cup salt; Upto 3/4 cup water.
Instructions: Combine the salt and flour. Add water gradually to make a dough. Knead it well and add just the right quantity of water so that it is not sticky. Now roll the dough with a rolling pin until you have a flat surface. Now gently press the baby's foot into the dough on one side, making sure to firmly press the toes so that they make a deep impression. Now leave this in the oven for 2-3 hours, or better still you dry them in natural sunlight.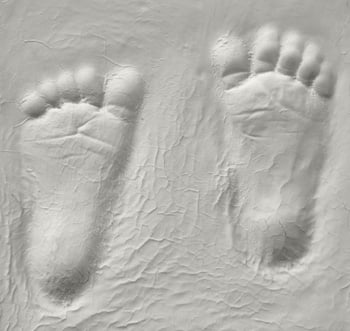 Subscribe to Blog via Email