It is usually an excellent crafting method to repurpose outdated objects. Glass crafts are a great way to show off your creative side. In this article, we will discuss a few glass bottle art ideas to get you started. These glass crafts demonstrate how to transform an average glass into something extraordinary. If you had a big party right before the lockdown, and now you're left with empty wine bottles, it's time to play with them. Instead of tossing them away, try out these inventive DIY ideas that make use of various glass items.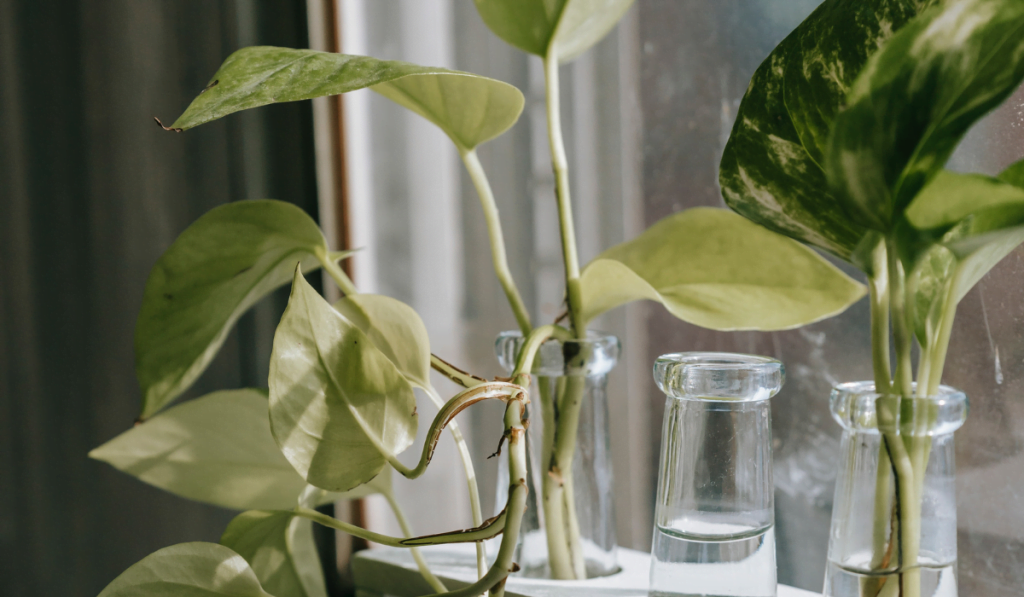 Glass bottle art ideas:
Here are 15 glass bottle art ideas and decor craft ideas Important note: Place the empty bottles in warm water. This will easily remove the labels before recycling them.
1. Glass chime glass craft
An exotic-looking glass chime may be difficult to make, but the finished product is just gorgeous. A glass bottle craft makes use of chopped parts of bottles that are wire-linked together and then placed on a loop. Dangling bits of colorful glass adorn the ends of the chime.
2. Glass candle holders glass craft
This is a fantastic glass craft that you can simply make at home. The glass is turned upside down, and the top is utilized as a candle holder. Fill the bottom with colorful sand and adorn it with shells.
3. Glass piece bowls glass craft
Make this beautiful glass piece bowl as a keepsake or a gift craft for someone. These glass bottle craft ideas are ideal for reusing colorful glass pieces that look great. To keep their form, you must adhere to them with a strong glue.
4. Sea glass lantern craft
The sea glass lantern is a one-of-a-kind method to repurpose beach glass. You don't need to use any glass craft paint here as the sea glass is already tinted. The set looks fantastic inside a lantern and illuminates the space when lighted up.
5. Glass ornaments as a craft
With some stunning glass ornaments, you can make the next Christmas bright and cheerful. These beach glass crafts make use of discovered beach glass to produce Christmas tree ornaments. You may be inventive and make a variety of different decorations. Girls can experiment with these glass craft ideas during their school's craft hour.
6. Sea glass crafts
You can make a fantastic glass boat constructed completely of glass fragments. The sail is the ideal component since it looks just like a sail. To create a beautiful effect, all of the parts are linked together with silver wire. This sea glass craft is a one-of-a-kind
7. Tissue paper glass craft
To create a stained glass tissue paper crucifix, you need to adhere colorful tissue paper to translucent paper. The end result is a paper glass craft that looks nice when hung on a window.
When light flows through, it creates the appearance of a stained glass window. If you want to do a basic craft, this is always a wonderful option.
8. Hand-Painted glass craft
The lovely glasses are hand-painted and come as part of a great kitchen set. When you have the appropriate equipment, the plastic glass craft may be enjoyable for everyone. To make the glasses, use lovely colors and a lovely design. If you enjoy painting, this is a great project for you.
9. Glass candles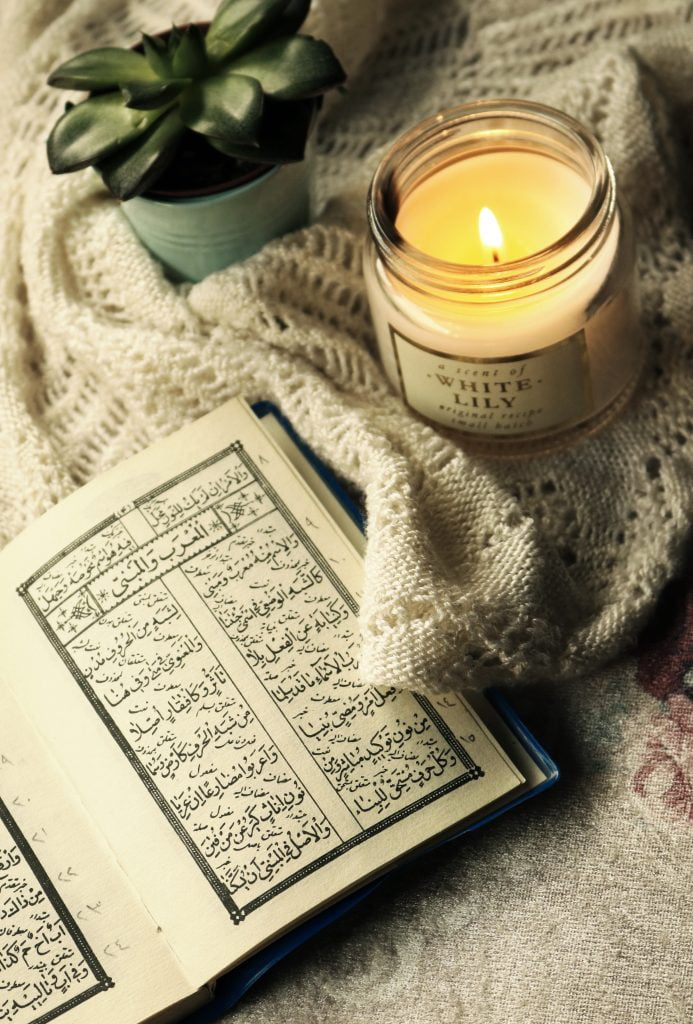 Fill the bottle with wax after removing the cap. On wikiHow, you can find a step-by-step tutorial for cutting a glass bottle for these glass bottle art ideas. Insert a wick and wait for the wax to solidify. Your handcrafted candle is now ready to illuminate your house.
10. Glass picture frame
Fill the base of certain glass bottles with stones, pebbles, or shells after cleaning them. Next, wrap up the selected photograph and place it in the bottle, where it will unfold. These are also ideal for giving as a gift.
11. Glass spray bottles
Purchase a set of spray nozzles. If you can't find a fresh pack of colin, your old bottle might serve as a source of a spray nozzle. These nozzles will fit most glass twist-top bottles. Also, these eco-friendly spray bottles are far superior to plastic.
12. Glass mood lamps
Simply place a string of fairy lights into several empty bulb glass jars to make eye-catching mood lights. These are ideal for use as home décor or creative lighting. Also, a beautiful addition to a small get-together or a house party.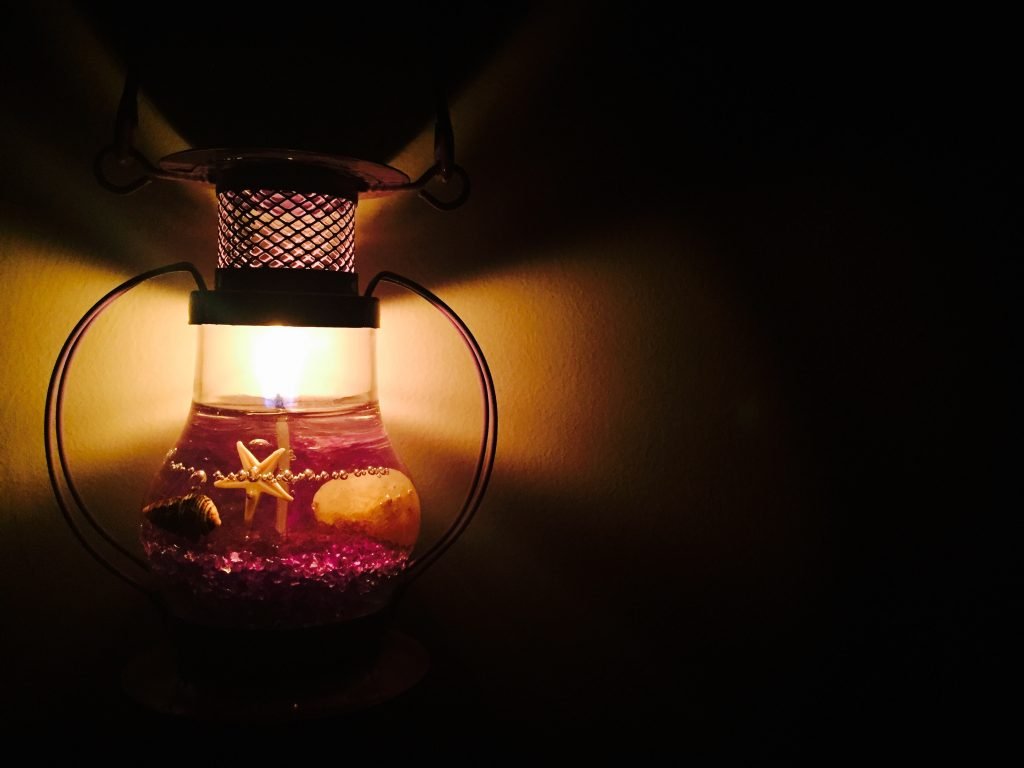 13. Glass salt and pepper shakers
Small empty liquor bottles make excellent replacements for traditional salt and pepper shakers. It may liven up your dining room and act as a conversation starter. Simply punch holes in the tops, and your DIY glass bottles are ready to use!
14. Glass bottle aquariums
This one is for your project after quarantine. When you are able to leave your house and stores open, you may go out and purchase yourself a cute fish to try out this concept with DIY glass bottles.
Make an eye-catching aquarium out of an empty bottle. You can do this by adding colorful stones and decoratives. Fill the bottle halfway with clear water. It's time to add some stones and a tiny fish or two.
Place this glass bottle aquarium at your center table or even on dining to level up the decor.
15. Stained glass paint glass craft
With this stained glass craft, you can make canisters and bottles seem beautiful. The bottles are dried here before being decorated with stained glass hues. For a wonderful Mediterranean atmosphere, use colors that remind you of the sea. You can use blue, teal, sea green, or similar colors.
Final thoughts
Glass crafts transform everyday glass into fantastical things. Beach glasses, wine glasses, and other similar items can be used for a variety of purposes. You may create glass raw materials to build a nice craft. We can also look at these glass bottle art ideas from a commercial standpoint. Handmade glass crafts are in high demand these days. You can also give your garden brand new decor using glass crafts. If you are a gardening fan or love to learn about home betterment ideas.