It is that time of the year again when cozy quilts, cuddles, and movie marathons define evenings that are too cold to go out to the park and play. Thus, family bonding gets a whole new meaning when there is a crowd around the TV and warm munchies do the rounds. In addition to this, sometimes the trick to getting your kids to eat healthily is to get them involved in the cooking. Something about being part of the process can also make children that much more interested in trying something new. Here are 5 yummy and healthy snacks recipes to make a family TV viewing session fun.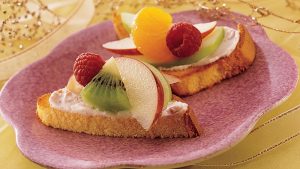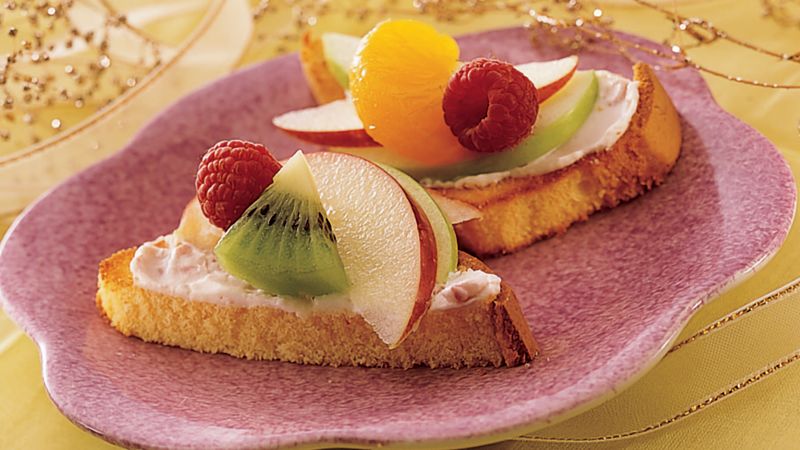 Yummy and healthy snacks recipes:
We have collated 5 snack ideas that are unique, appealing, and healthy. The recipes are:
Mixed nuts energy bars
Chocolate bananas
Vegetable pancakes
Cheddar cheese crackers
Fruit and peanut butter bruschetta
We have carefully collated the recipes to ensure that you are not spending time cooking these. Moreover, these recipes are so easy that you can try them with your kids as well. Let them be a part of the preparation so that they could be proud of being inclusive. As a child it is everyone's wish to be able to prepare the delicacies and serve them to the family. These are such recipes that they could try and we can rest assured.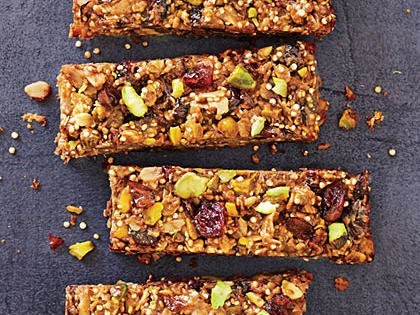 Mixed Nuts Energy Bars
Ingredients
1

Cup

Pitted dates

1/4

Cup

Hazelnuts

1/4

Cup

Grated Coconut

1/4

Cup

Dried figs

1/4

Cup

Pistachios

1/4

Cup

Roasted peanuts

1/4

Cup

Roasted Cashews

1/4

Cup

Almonds

1/4

Cup

Walnuts

1/4

Cup

Raisins
Instructions
Combine the nuts, dry fruits and dates in a food processor. Pulse a few times just to break them up, but don't churn continuously.

When you see that the mixture is completely broken down and balls or clumps are forming, pulse for another quick minute.

Put the mixture into a thick glass bowl with butter paper and press into a firm layer.

Chill for at least an hour or overnight. When done, divide the mixture into bars using a really sharp knife.

Wrap each bar in plastic wrap or wax paper, and store it in the fridge.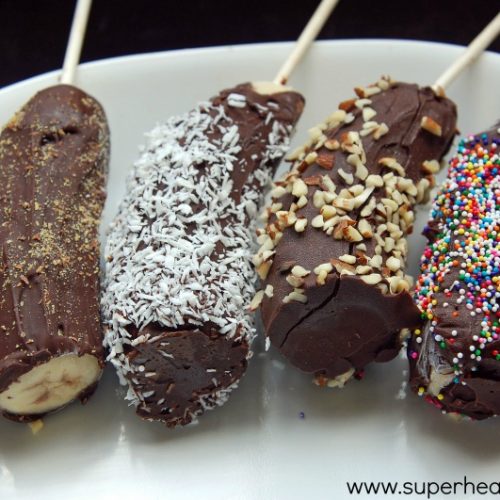 Chocolate Bananas
This is an easy recipe for chocolate-dipped bananas. For extra fun use your favorite nuts, candies or cookies to coat the bananas.
Ingredients
½

cup

white butter

4

Medium sized bananas

450

gms

Milk chocolate

1

tbsp

Cornflakes

coarsely powdered
Instructions
In a double boiler, melt the chocolate until smooth. Gently mix the cornflake powder into the chocolate.

Cut each banana into 1-inch slices and put a toothpick or a satay stick through the center. Dip a banana slice into the chocolate and let it settle on wax paper (draped over a baking sheet).

Repeat this with all the slices. Sprinkle some finely chopped nuts on top or colored sprinkles, if you like.

Let the chocolate covered bananas cool down in the refrigerator for 2 hours and then enjoy!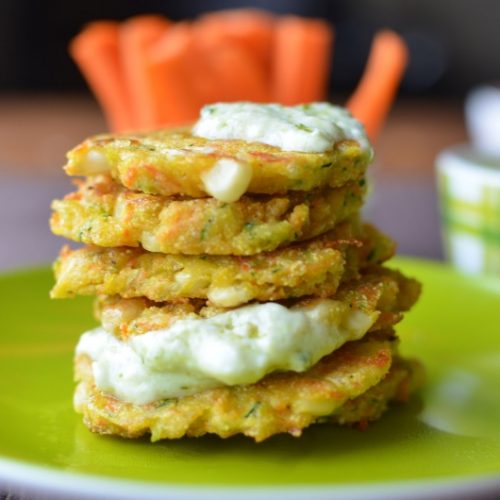 Vegetable Pancake
Ingredients
2

Cups

Flour

1/2

Tbsp

Baking soda

6

Eggs

4-5

Cups

Mix vegetables

Finely chopped or grated

1/2 -1

Cup

Grated cheeseA drop of milk

Olive oil

Sour cream

to serve
Instructions
Mix flour, eggs, veggies, and cheese together in a large bowl. Add seasoning, then add enough milk to the mixture until it is slightly runny.

Heat a frying pan with a small amount of olive oil and drop a tablespoon of the mixture into the pan, patting into a neat circle.

Cook on a medium heat until golden on each side. Serve with sour cream.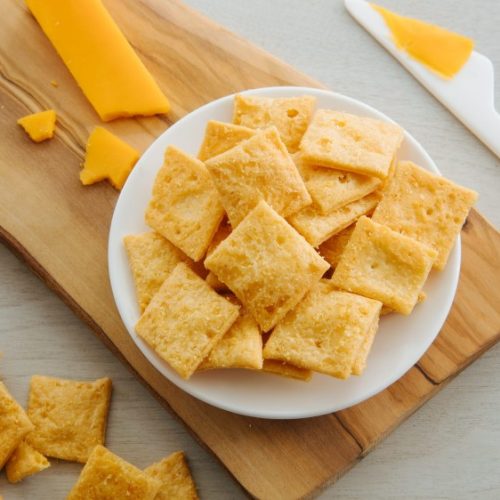 Cheddar Cheese Crackers
Instead of munching on store-bought, preservative-laden chips, and crackers from a packet, why not make some of your own. If you like, you can use cookie cutters to cut them into cute and interesting shapes.
Ingredients
2

Cups

Shredded cheddar cheese

1

Cup

Whole wheat flour

½

Teaspoon

Salt

1/2

Teaspoon

Oregano flakes

or any other herbs you may like to add

6

Tbsp

Softened unsalted butter
Instructions
Preheat oven to 400 F. Put the cheese, flour, salt and half the herbs in a food processor and pulse several times to combine.

Then add the butter and pulse until ball forms. Take the dough out of the food processor and form a big ball with your hands to incorporate well. The dough generally comes out fine, but you may need to add a little bit of water (just a few drops) if your dough is not well formed.

Roll out dough on a floured surface or on top of parchment paper. You don't want it too thin because the crackers could break easily.

Cut into fun shapes with your favorite cookie cutters or if you don't have any, just cut into little squares with a knife. Bake for about 13-15 minutes until golden brown, on top of parchment paper, greasing it with a little bit of butter to prevent sticking.

Enjoy your crackers while they last.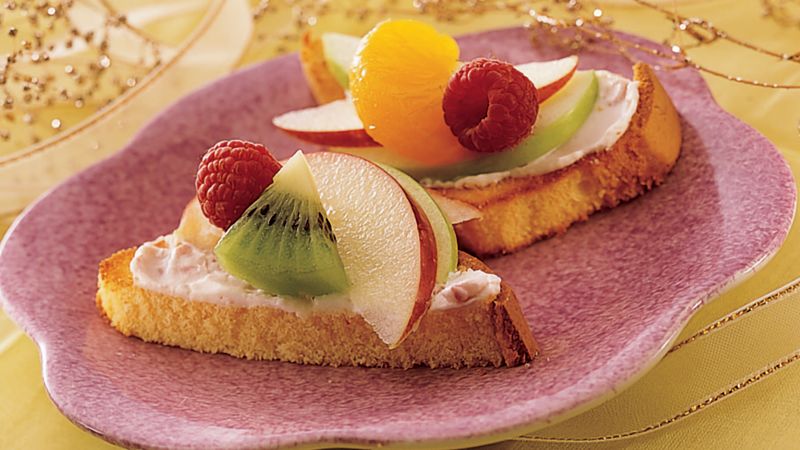 Fruit and Peanut Butter Bruschetta" servings
Peanut butter instantly takes everyone back to childhood memories. While you can always use store-bought peanut butter, there is nothing like making some at home fresh – minus the added preservatives. For making peanut butter at home, lightly roast shelled peanuts in an oven or in a wok till they brown slightly and smell nutty. Simply blitz these peanuts in a food processor till they turn into a creamy and shiny paste. You can add some honey and a little salt for flavor. And this is how you make the bruschetta:
Ingredients
Bread slices

Fruits of your choice – Bananas

strawberries, kiwis or apples(diced)

Peanut butter
Instructions
Toast the bread till crisp, spread peanut butter and sprinkle the diced fruit on top.

You could add a pinch of cinnamon powder on top if you like.
Play your child's palate and introduce different flavors. Let them have an enjoyable snack time while simultaneously ensuring that they are healthy. The ingredients are such that we ensure your child consumes nutritious snacks. Snack time is no longer about unhealthy fried items. Our yummy and healthy snacks recipes make sure of this. Try these snacks today itself and share your experience in the comments below.
by Aarti Kapur Singh