It's that time of the year again when the Sun God will show his might and brightness, and the hot, dry summer wind will scorch everyone high and dry. Dehydration becomes a major concern, especially with the little ones, who need to be reminded to drink water from time to time. Packaged juices and milkshakes are not healthy and should be avoided on a daily basis. Do you make Healthy summer drinks at home? No? Well, now you will!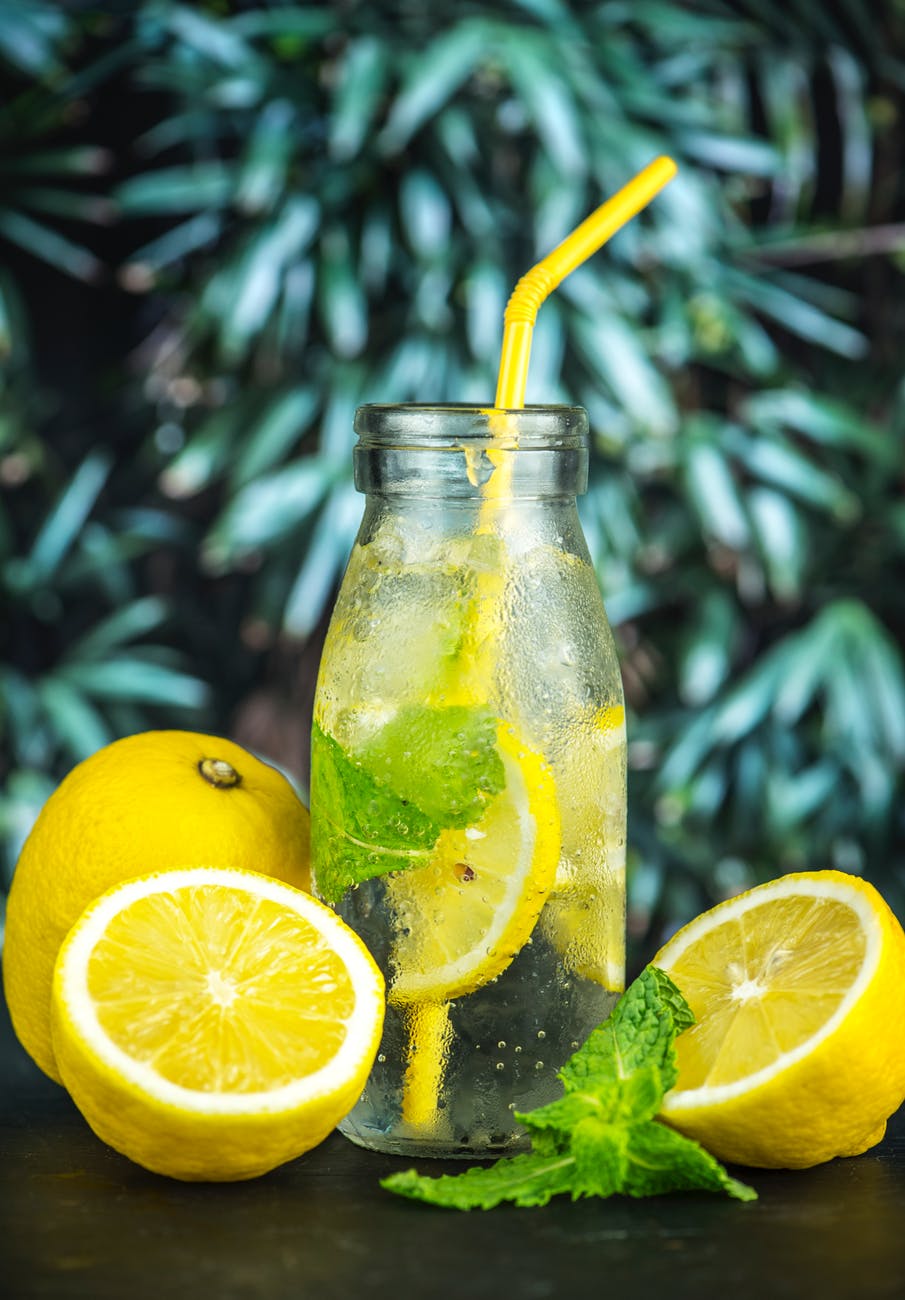 As a mother, it becomes your prerogative to think of innovative ideas, so that your little ones down that glass of milk or water in one shot without any drama. To make this task easier.
5 Lip-smacking healthy DIY summer drinks to keep your family hydrated:
If you hate using too much sugar for preparing lemonades or any drink during the summer months, then substituting sugar with jaggery is a very easy, convenient, and yummy option. Lemonade is one drink that young and old, both love to sip on during the blistering summer heat. Try this jaggery lemonade this season.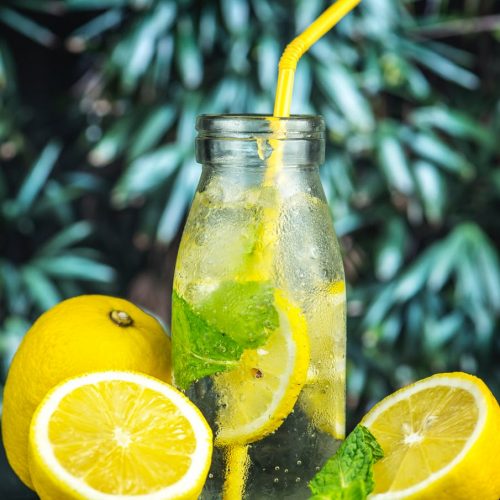 Jaggery Lemonade
Ingredients
2-3

tbsp

Jaggery powder

Juice of one lemon

1/4

tsp

Roasted jeera powder

Black salt as per taste

A handful Mint leaves

Chilled water
Instructions
Take a glass of water, add the jaggery powder and boil for a couple of minutes.

This will help in getting rid of impurities. Let it cool.

Once it cools, strain it. Then fill up half a glass with this jaggery water. Squeeze in the lemon juice.

Add the roasted jeera powder and black salt as per the taste. Fill up the glass with chilled water. Mix well.

Add some ice and mint leaves while serving.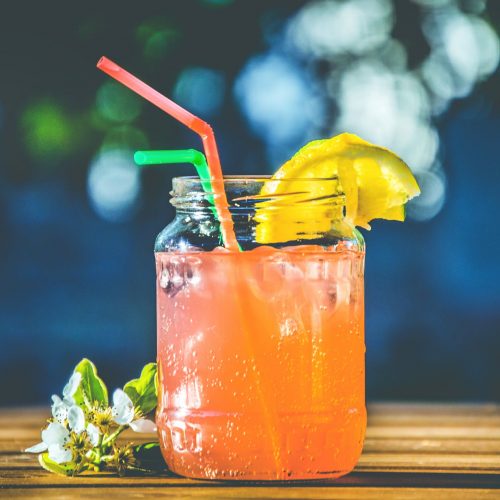 Saunf Sherbet
This is an ideal drink for the hot summer months and works well for acidity problems and heartburn. Kids love the taste of saunf.
Ingredients
5

Tbsp

Saunf

aniseed

2

Tbsp

Taal mishri

palm candy

5

Tbsp

Saunf

aniseed

Chilled water
Instructions
Wash aniseed and soak it together with palm candy in some water.

When the palm candy has almost dissolved in the water, grind the aniseed.

This can be served after adding some more water depending on the sweetness of the mixture.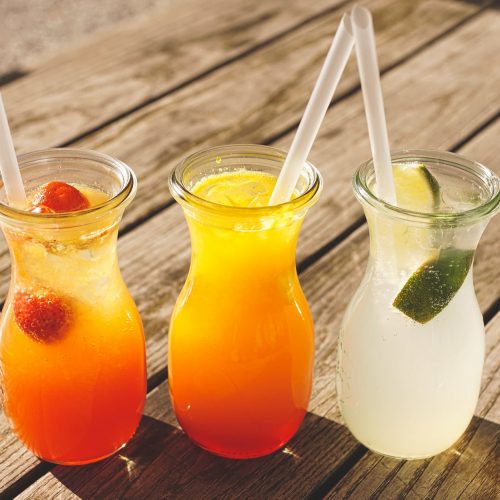 Jaggery Tukmuriya Sherbet
This is one of the best and the easiest to make coolers for the hot dry summer months. Jaggery is a good substitute for sugar and tukmuriya keeps the stomach cool. Tukmuriya seeds have many beneficial values. It helps in lowering constipation, detoxification and keeps the stomach cool.
Ingredients
50-100

gms

Jaggery

Juice of one lemon

1

tbsp

Tukmuriya

sabja or sweet basil
Instructions
Soak the jaggery in water. Once it dissolves, boil the water to remove any impurities.

In the meantime soak the tukmuriya seeds in water. Let it cool and then strain it.

Fill up half a glass with the jaggery filter water. Squeeze in the juice of one lemon. Add more water to fill the glass.

Add the soaked tukmuriya seed and mix well. Serve chilled.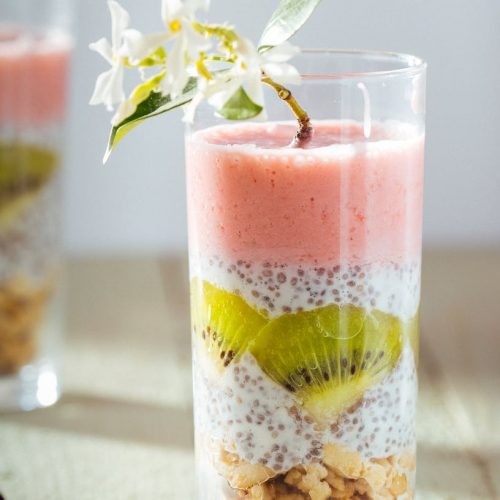 Rose Tukmuriya Milkshake
It is easy to make children drink milk during the summer months in the form of various milkshakes. Rose tukmariya milkshake is loaded with its own benefits and also is convincing to the little ones' tastebuds.
Ingredients
One glass chilled milk

A scoop of vanilla icecream

1-2

Tbsp

Tukmariya seeds

1

Tbsp

Rose sherbet

Sugar syrup as per taste
Instructions
In a mixer, blend the chilled milk, sugar syrup, and the rose sherbet.

For making the shake frothy, add 2-3 ice cubes during blending.

Pour into a glass. Add a scoop of vanilla ice cream and top it up with tukmuriya seeds.
Bottlegourd Milkshake
This milkshake is not only extremely delicious but also has a lot of health benefits. It is a unique combination of milk with a summer vegetable. Bottle gourd is beneficial in keeping the stomach cool.
Ingredients
1

glass

Milk

2

tbsp

Grated bottle gourd

Sugar to taste

1

tbsp

Rose sherbet

1

tbsp

Chia seeds
Instructions
Add the grated bottle gourd in the milk and cook it over a slow flame till the bottle gourd is cooked. Let it cool.

Add a tbsp of overnight-water soaked chia seeds to it. Pour it in a glass and mix rose sherbet.

This will give a pink color to the milkshake to make it look interesting. Serve chilled.
Do you have your own easy recipes for healthy summer drinks? Share with us and get a chance to be featured on The Champa Tree.