Being a mom is not easy and that of a toddler makes it crazy! Toddlers are like mixer-grinders without any lids on them! Now imagine switching on the button of that grinder!! My super energetic toddler keeps me busy. I'm practically on my toes all day long. And I feel like a non-stop working machine, always worrying about toddler meals, and how to deal with his toddler tantrums.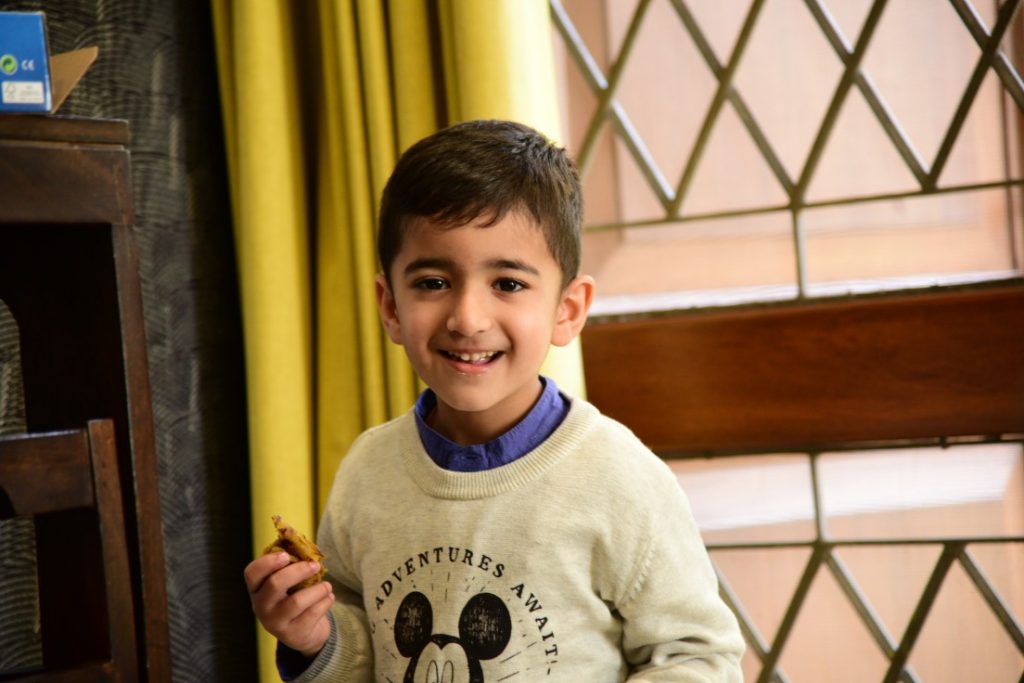 For an anxious and skeptical parent like me, it is even more worrisome when my child doesn't eat properly. Toddlers are very moody and choosy eaters. Having a sumptuous meal is something they despise. They have an aversion to food, how weird? Hence chalking out healthy yet tasty toddler meals that can satisfy and please them is a tough task.
A couple of months back, I was very fed up with my toddler's tantrums, toddler meals, and everything, I didn't know how to handle those tidbits hunger pangs so, I finally asked my mom for some solutions. Mom's are allrounder's right! We indeed need our mom's in every step of our life. They are our power.
She gave me a couple of quick, healthy and easy toddler meals and recipes. Oh! she is such a lifesaver. The recipes she gave acted as a boon. My baby who was earlier a fussy eater has now been transformed into a good food eater. That's quite a big achievement, isn't it? And I am tension free and happy as my kid now weighed more. Gladly, sharing with you.
5 Healthy and Easy Toddler Meals for Any Time Snacking
1. Vegetable Cutlet
Time to tickle those tiny taste buds of your little one with some yummy weight gaining Vegetable Cutlets in this winter. Boil a few winter vegetables like beet, carrot, beans and 1 potato. Now throw away the excess water, add a pinch of salt as per the taste and sprinkle some homemade roasted jeera/cumin powder, mix them well, and flatten them up in small flattened-round shaped and sized thick pancakes. Roll them on bread crumbs or a little bit of suji (semolina) and bake them in a non-stick pan (no cornflour, please). Do not deep fry. Easy toddler meals like vegetable cutlets are an absolute delight.
2. Aloo Tikki
One more easy toddler meals for any time snacking is Aloo Tikki. Boil 2-3 medium size potatoes and mash them, you can also add homemade cottage cheese as inside fillers. Add finely chopped coriander leaves and salt to taste. Roll and make them into flattened balls and bake them in an on-stick pan. Grease the pan with butter to avoid tikkis getting stuck to the pan.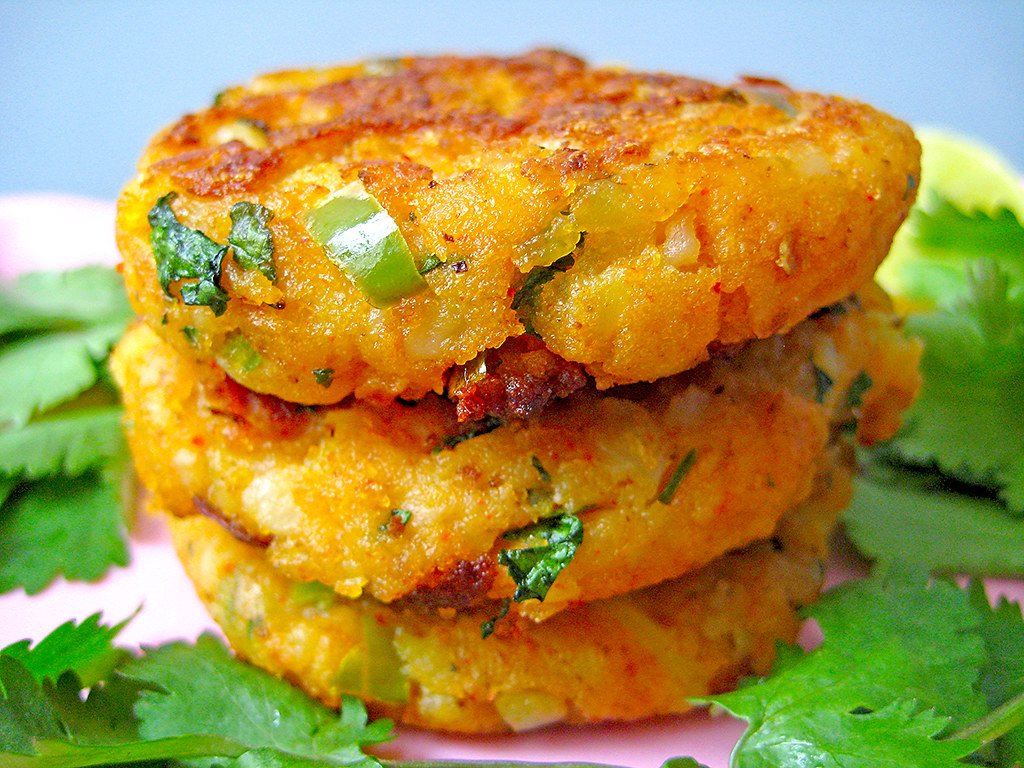 3. Dosa
Dosa's can serve both as sumptuous breakfast or as an appetizing snack. For this, you can either use a homemade batter or a readymade batter. On a heated flattened pan put some oil and then with the help of a spatula spread the batter evenly like in a round shape. Let it cook and turn to the other side. Once the color changes to light brownish turn off the stove. It is ready to eat. You can make plain dosa, cheese dosa, paneer dosa or vegetable dosa with onion, capsicum and coriander leaves. Dosas are one of the healthy and easy toddler meals.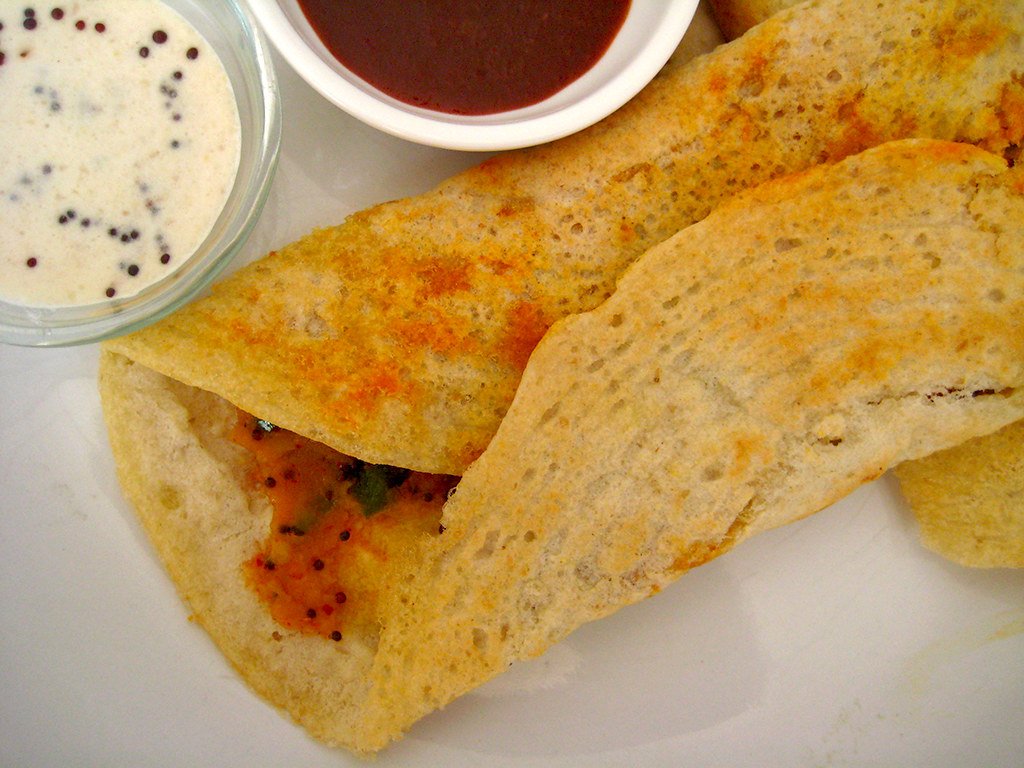 4. Poha Chivda – Healthiest Toddler Meal
All you need for this is Poha, salt, and oil. Heat oil in the wok add Poha fry it and then add a pinch of salt. Fry it until the poha turns golden brown. Don't add any kind of peanut, nuts, peas or mixtures as it can cause choking hazards. Check if your child is allergic to peanuts. You must avoid specific food ingredients that your child is allergic to.
5. Halwa
This nice sweet dessert is one of the healthy and easy toddler meals. In a vessel add pre-roasted suji/rava/ragi, ghee, milk (if your child is lactose tolerant, you may want to use soy milk), and sugar. Stir fry and add some water to make it into a smooth paste. Avoid adding any kind of dry fruits to prevent choking. Also, you can also substitute it with carrots and make a yummilicious Gajar Ka Halwa (carrot pudding). Take a heavy-bottomed fan now add grated carrots, milk and stir it continuously. Let it boil, once the milk is about to dry up add jaggery (natural sweetener) and ghee keep stirring it when it dries add khoya. And, you can add a pinch of dry fruits powder it makes it richer and fuller.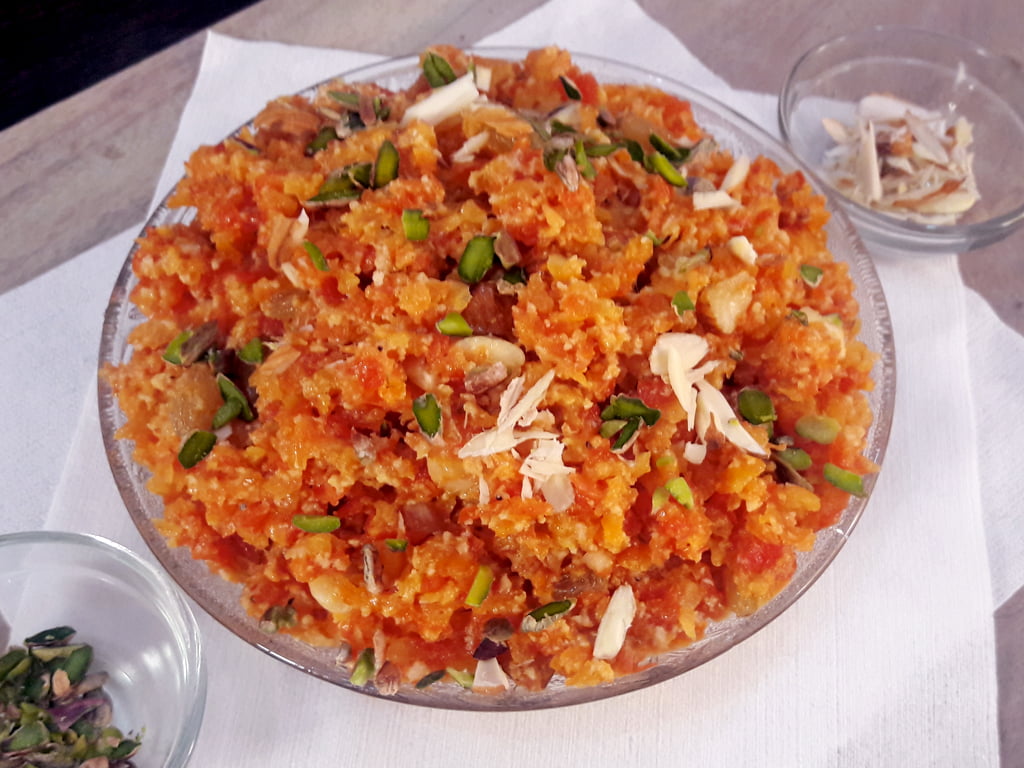 Toddler meals that are meant for any time snacking are very significant. These morsels of food replenish and act as fuel for your little moppet to keep him active throughout the day. And, these toddler meals are very crucial for gaining weight. These snacks are a great source of energy for your child's body and brain. Include these toddler meals in a smart way to your child's diet.
Here is the recipe for you to try – suji halwa!
These few recipes that I shared with you can work wonders for your kids and you as well thereby making any time snacking less effortful. Do try out these 5 healthy and easy toddler meals and let us know whether your toddler liked it or not. If you have any special healthy and easy toddler meals recipes please do share it with us. Signing off.
Eating Tips for Children and Easy Toddler Meals – More options
Here are eating tips for children and older toddlers. You can also try a brown of rainbow fruits, and, make it appetizing by adding avocados, strawberries, blueberries, bananas, plums, and peaches!
Happy Parenting!