If you believe that there's no such concept as excessive chocolate, then you've absolutely landed in the perfect spot. Chocolate embodies sinful indulgence, celebration, allure, solace, and everything divine! Whenever a challenge arises, chocolate is the ultimate deferral strategy – and, according to medical findings, it might even hold the solution! Now, imagine harnessing this very chocolate to craft delightful dessert recipes for Rakhi.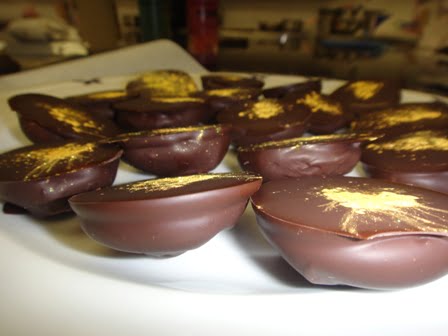 3 Unique and flavoursome dessert recipes for Rakhi:
Fit for a festive day, but made without much sweat! There aren't too many people who will be able to resist these heart-melting chocolate recipes from Chef Neha Lakhani's Patisserie Royale.
Tailored perfectly for a day of celebration, yet requiring minimal effort! These heart-melting chocolate recipes from Chef Neha Lakhani's Patisserie Royale are set to captivate the taste buds of all who encounter them.
Indulging in these creations is practically irresistible. The intricate flavors and textures woven into each recipe showcase Chef Neha Lakhani's culinary finesse and artistry at Patisserie Royale.
So, let your inner baker shine and your kitchen come to life. Don your aprons and preheat those ovens, for an enchanting chocolate-infused journey awaits you!
Get your aprons on and the ovens heated up!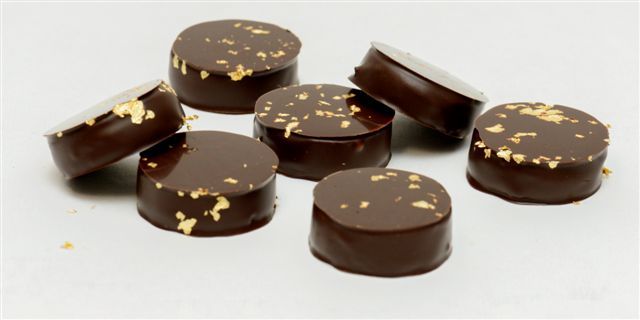 Palet d'Or - Coffee ganache chocolates
Ingredients
For ganache
200

Grams

72 percent dark chocolate

100

Grams

of heavy cream

20

Grams

coffee
Instructions
Boil the heavy cream and pour over the dark chocolate and mix to make a ganache. Add coffee flavoring according to the desired taste.

Let this mixture cool to room temperature and then chill it in the refrigerator for 20 to 30 minutes till it is a little firm.

Make balls of 20 grams of this ganache and press them to look like a disc and let them chill again for 30 minutes.

On a double boiler, melt the dark chocolate for dipping.

Temper the chocolate and then dip each ganache disc into it using a dipping fork and place it on a silicone mat until it sets.

Finally, dust some gold shimmer powder on it for final touches. Take care to store in a cool room till you serve.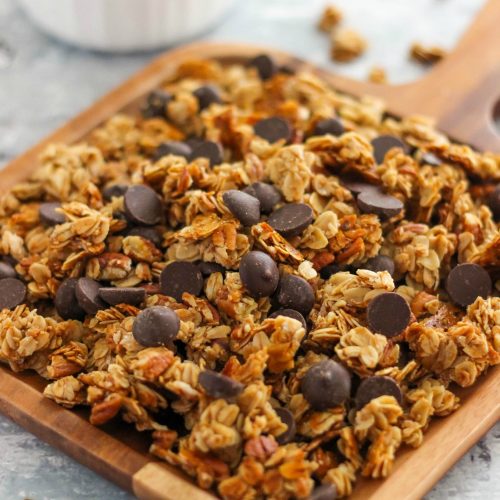 2. Choco-chip granola
This is an ideal breakfast - More so for fussy kids who drive you nuts over nuts! Make a batch of this and you can store it in an airtight container in the refrigerator.
Ingredients
3

cups

oats

1/2

cup

seeds of your choice -

1

Cup

nuts of your choice - walnuts

almonds, pine nuts or pistachios

1

Tbs

cinnamon

120

Grams

honey

2

tbs

oil

1/2

cup

Brown sugar

1/2

cup

Choco chips -
Instructions
Mix all the ingredients thoroughly in a bowl and put on a baking tray.

Bake for 20 minutes till the desired golden color is attained. Let it cool completely.

Sprinkle some dried or candied fruit (apricot, peach pieces, or cranberries) and the chocolate chips and enjoy with yogurt or milk or just as a snack.
Notes
Pumpkin seeds are a great options.

You could also use sunflower.

F

lax (for great digestion), and sesame seeds.

Just don't add TOO many different kinds to avoid giving the granola a confusing flavor.

Choco chips - you can either use just dark or mix dark and white chips to make it look even more colorful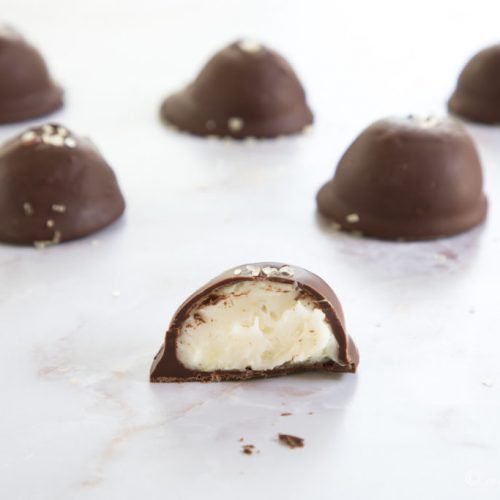 3. Lemon and Dark chocolate truffles
Chocolate truffles are one of those things that looks really hard to make, but this recipe, that needs five ingredients and about 40 minutes to make, will be your little secret!
Ingredients
Juice and zest of 4 lemons

Dark chocolate 100 grams

Heavy cream 50 grams
Instructions
Boil the cream and add it to the chocolate and mix. Let it cool for a bit.

Then add the lemon juice and zest once the ganache is a little cool.

Allow it to harden in the refrigerator slightly.

Roll this mixture into small balls and refrigerate for another 15 minutes to firm them up.
This Rakhi, make these easy recipes for at home and give your kids another reason to cheer this day with the sweetness of love!
About Chef Neha Lakhani: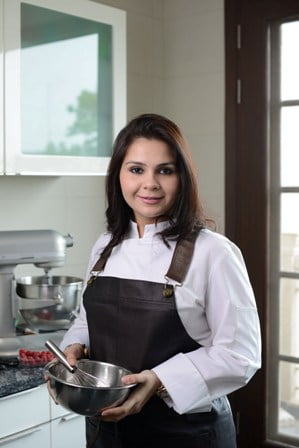 With her extremely capable, inventive and passionate stint in leading hotel chains, Chef Neha Lakhani, Founder, Patisserie Royale, brings fresh and innovative culinary skills to the art of baking inspired by classic training and world travels. Neha is known for her distinctive flair for the dramatic and glamorous and has been awarded for her flair for innovations. Drawing inspiration from her mother's cooking; recipes collected on her jaunts abroad, and a resolve to bring together global influences, Chef Neha is an innovator and baker par excellence. Today Neha shares three unique and easy dessert recipes for Rakhi.