Around a year and a half ago Jhilmil quit her full time, highly demanding job to be a SAHM and run her own successful blog as well as raise her boy in a creative atmosphere with absolutely no '#momguilt'. Meet our real mom, Jhilmil. Give her story a gentle read.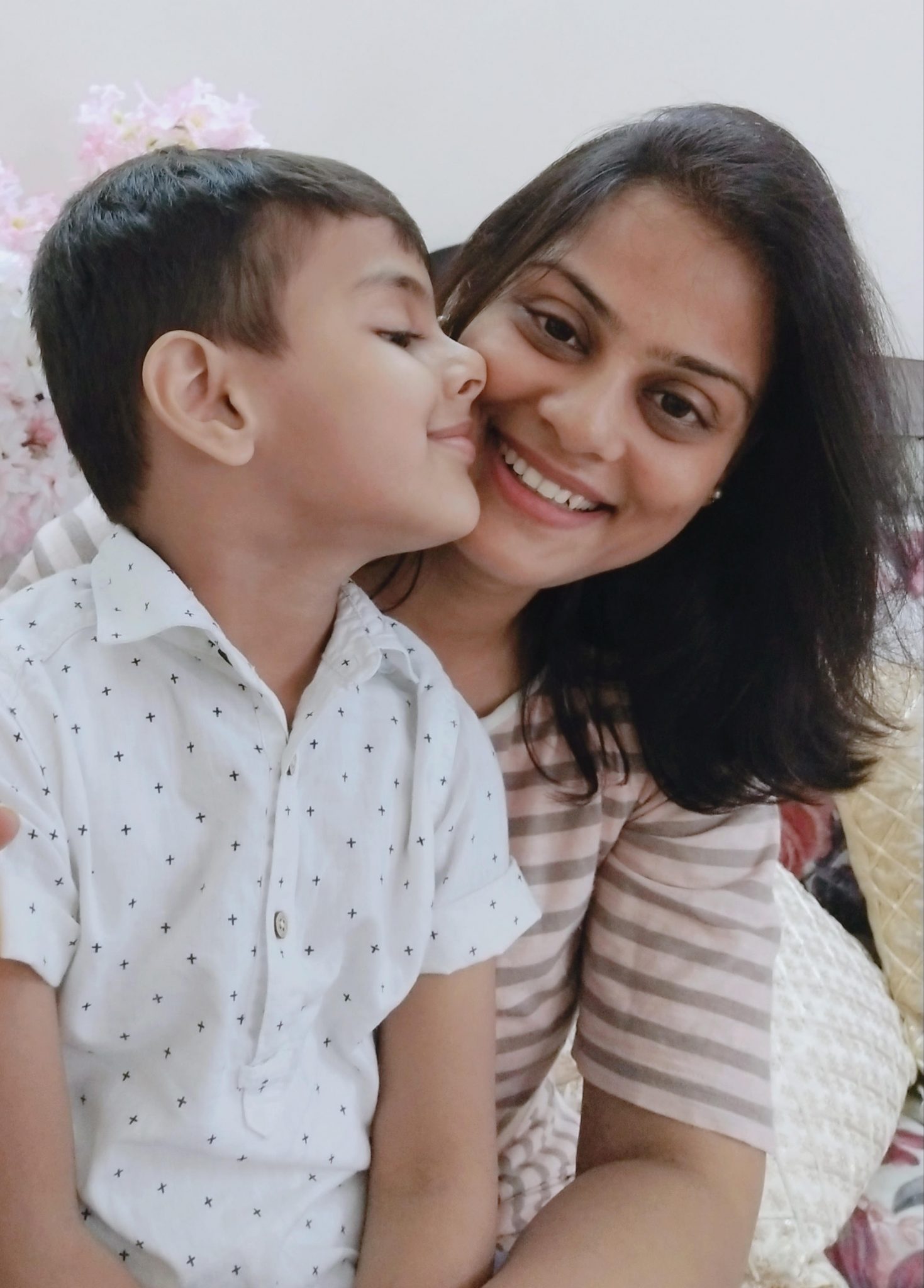 A mom, who makes lots of mistakes, accepts it and moves on for a better tomorrow is a 'real' mom. I can never be perfect and I accept with pride and dignity. I don't want to kill the real person by aiming to be a 'perfect mom'- Jhilmil
How do you plan your day? How does your day span out?
I'm a morning person. My day starts very early, say around 4:30 AM. I start with meditation and breathing exercises for around 20 minutes in the fresh air, as it ushers me with a positive start for the day. The next one hour is spent writing, those wee hours work best for me when it comes to writing with a fresh mind and that makes me a happy soul.
At around 6:00 AM, I rush into the kitchen, to prepare breakfast and pack tiffin for my son. This takes around 30 minutes and what soon follows is the fun of waking up Arham. With short stories, cuddles, and hugs, ample bribes for the day, he is all up for a happy start. We have exactly one hour, to complete our morning routine (brushing, bathing, having milk and fruits, getting ready to go to school).
After bidding him goodbye for the day, my husband and I go for a 30-minute workout. We have our breakfast together, chat about the happenings in India and around the world, and by 9:30 AM, we're both juggling with our professional assignments.
Till 11:00 AM, I'm usually creating the content or finishing the assignments which I'm supposed to do. Post which, it is I start prepping-up for lunch, after which I go to pick my son up. With lots of conversations, stories around friends, and a daily fight for Ice-cream, we spend some real quality time with each other. The clock ticks for his nap time. He takes around 1:30-2 hours nap, after which he is usually off to his daycare for 2 hours.   
By evening, I take Arham to his tennis class, and I spend time watching him play and performing.
We have our dinner early, by 7:30 PM, post which, it's our family time. There is story-time and by 9:30 pm, we are all off to sleep (after our routine prayers, of course).
The reason why I took a sabbatical from my corporate life and decided to contribute to my child's early developmental years was mainly that I felt the nuclear setup disrupted our lives. The initial 2 years were difficult as it led to limited social interactions. And his daycare for 2 hours has now helped us make tons of friends.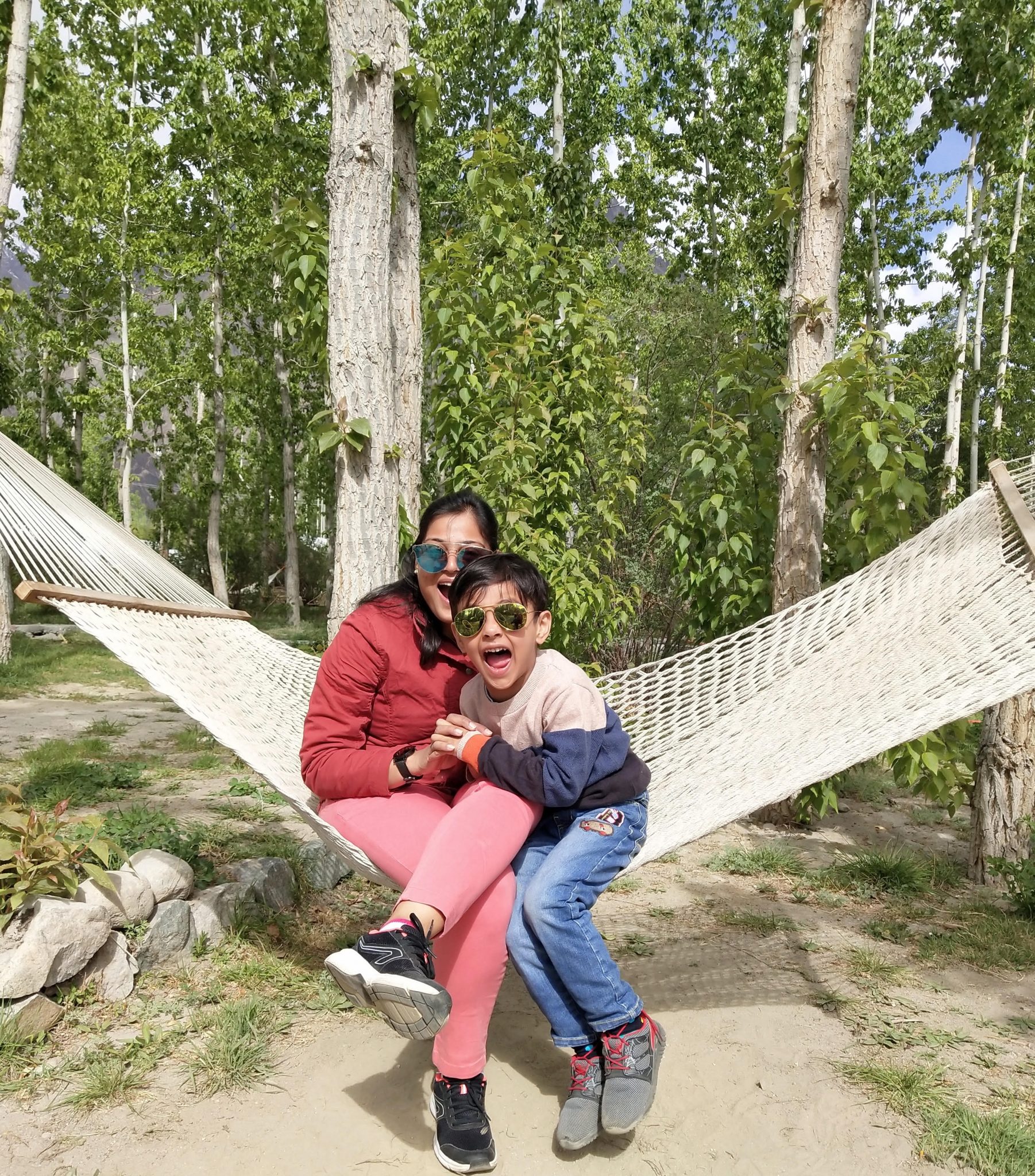 What do you think about our Indian education system? 
There have been lots of changes, for good in the past few years! I believe more on practical learning, and I'm really happy that our Indian education system has been consistently trying to give kids more exposure and create an aura of experiential learning. But still, there are few things, I feel could be better:
1. Creating more opportunities to raise strong-headed children: Kids today are highly vulnerable, and I feel that apart from Parents, schools should also be streamlined to make children more strong emotionally. They should be oriented towards such learnings, which gives them an equal taste of failures and success. In nutshell, I want our education system to help children develop resilience.
2. More focus on sports and extracurricular activities: I'm seeing that schools are focussing a lot on ECC and Sports but as children get involved in higher and higher-secondary education, ECC and sports are often sidelined! Why? 
What would you say is your key to juggling and creating a balance with your work and kids?
I always say, that there can never be a "perfect balance" when it comes to work-life and personal life. There can never be a superwoman, or a supermom, as we all make mistakes, learn from them, and adapt accordingly.
Listing out and prioritizing the task, are the main points that keep me sorted. I make my to-do-list early morning the first thing, right from blogging assignments to getting Arham ready for his exams or competitive sports. Also, prioritizing helps me with the act of juggling. I usually don't mix things up.
What is the most challenging part of being a mother? 
Overwhelming situations! As a first-time mom, with nearly no family support (except my better half), I often found myself- overwhelmed. Be it in professional life or as a mom to my boy, I wanted to be "just the best"! But this also leads to total mom burnout and frustrations do creep in. As a working mom, the initial three-years were nothing but sheer-guilt of having not to be able to spend time with my child.
With this sabbatical, I have managed to get rid of what we call '#momguilt'!
Life teaches you lots. With time, I've accepted the terms and conditions. You know what? It is okay if I cant be a supermom, It is okay if I fail to be the 'best'. What matters is the efforts that have gone into trying to do the 'best'. I just need to be happy from within. I need to make peace with the fact that it's all okay. It's okay to accept and move on.
I have also overcome that super overwhelming-me. I am glad to be where I am today.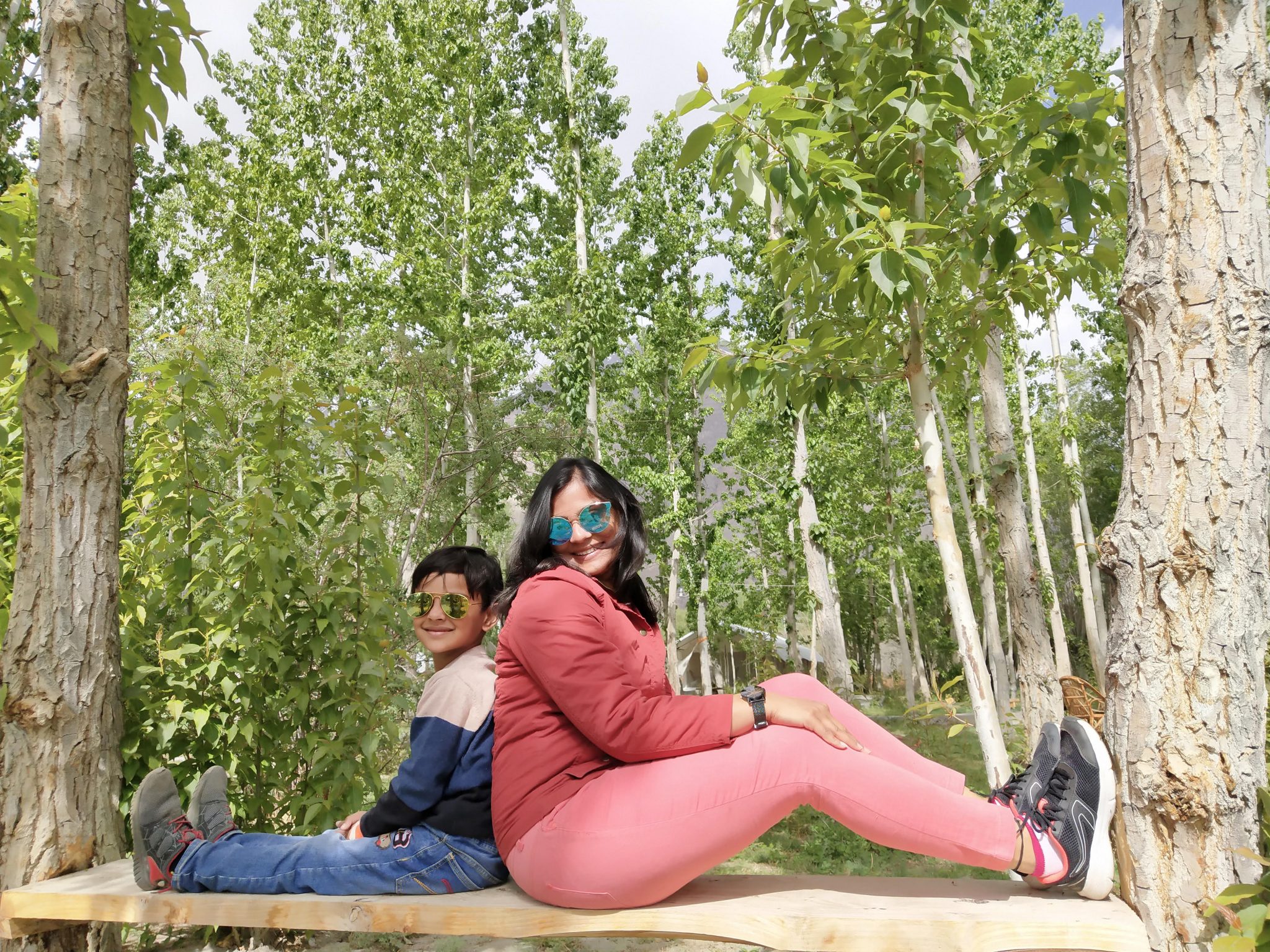 Weekends are 80% of family fun and 20% work. We make sure to go for an outing every weekend, spend time outdoors, playing football, badminton, or simply running around. We also play a lot of indoor traditional board games.  
It has been a few months that we have introduced Arham to movies and usually Saturday afternoons or evenings are all about animated movies and having heaps of fun over popcorns!
What tips would you like to give to moms in general?
Don't try to be a superwoman (or supermom), just try to be a good human and a loving person. Just be real and reasonable in your asks. Be you and your kid will love you for that.
I'm a bit of an authoritative mom, but not a control-freak. I have got quite a few rules in place. The rationale is well explained to Arham. I'm a fun mom too. We always take Arham's thoughts and feelings into consideration.
Any special parenting advice that you'd like to give to our readers?
Motherhood is an emotional journey, but you need to be strong and practical. Enough strength and practicality to be able to handle any given situation.
Well, post-maternity break, when I re-joined work, my CEO gave me this advice I can't seem to forget, he said, "When you get home and need to make a decision- could be as mild or critical, never do it in haste. DO NOT take any decision within the first hour of having seen your child after 8/9 hours of work". I didn't quite get it back then, but it does make so much sense now. 
Here is one more piece of advice I'd like to share with you all: The guilt that takes over, when your child doesn't get your attention is the terrible thing to do to your child, really!
If there was one thing you could change about yourself at this point in life, what would that be?
More 'me-time', than what I get now!