A doting mom to an angel aged 3.5 years, based out of Chennai. After gaining 3 years of experience in digital marketing, her dream of becoming a successful entrepreneur came into reality. A few months after her daughter was born, she started out on Confused Parent, a parenting community. Meet Ekta Chawla – a real mom, know her better cause you will so relate to her!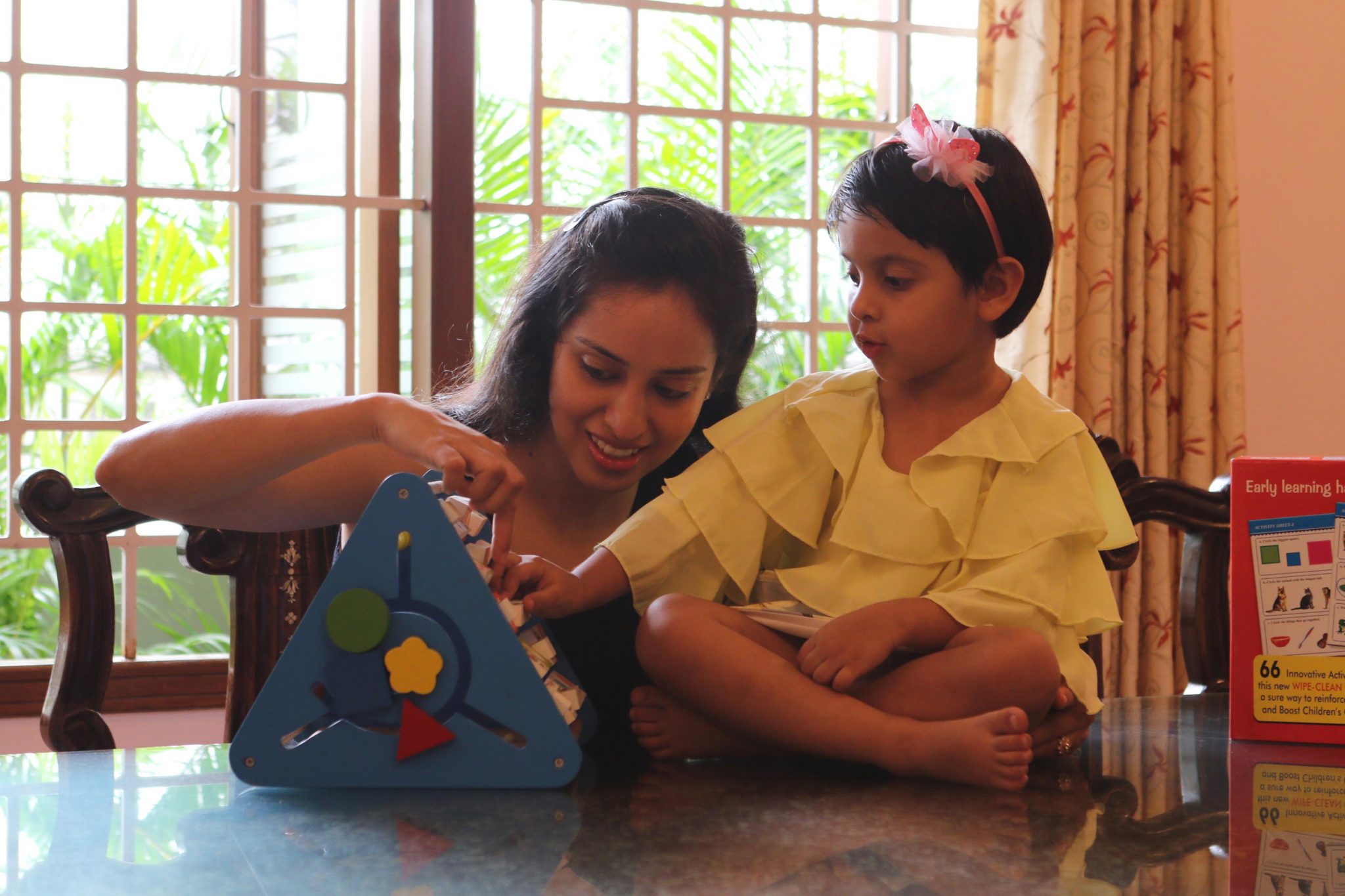 I'd say I'm somewhere in between. We can't win every battle. We should let go of small things to take charge of bigger decisions. 
How do you plan your day? 
As a child, I used to be called a "Sleeping Beauty", because I loved sleeping. But things have dramatically changed. I wake up by 6:30 AM to get going. With all the hustle-bustle, I manage to drop my daughter at school at 8:45 AM and head to the office. Time flies. I head back to school at 11.45 AM to pick her up. It's pretty much work-from-home post-lunch, as time permits.
When you have an active, pampered child at home, your day revolves around her schedule & not yours. You can't really discount the evening classes (like skating, phonics or gymnastics). Can you? Physical fitness and exploring new skills are as important as early education at school. Guess who does the pick-up and drop. Hmph…
While I agree the unconditional support of elders in the family is unparalleled, clearly our child is our responsibility. It takes a lot to raise kids these days. Their demands are sky high. When we are in our early 30's, it's obvious that our parents or our in-laws in their mid 60's can't match our energy required to handle young kids. The responsibility of raising kids rests upon parents.
What do you think about our Indian education system? 
The Indian Education System undeniably is obsolete. The schools may be high on values & culture, but they fail to evolve. Yes, there may be some educational institutes that offer a different curriculum, and which may not be affordable to 80% of the Indian Population. Children should be exposed to different skills and specializations – from musical instruments to sports and practical application of knowledge rather than following the same curriculum for over a decade.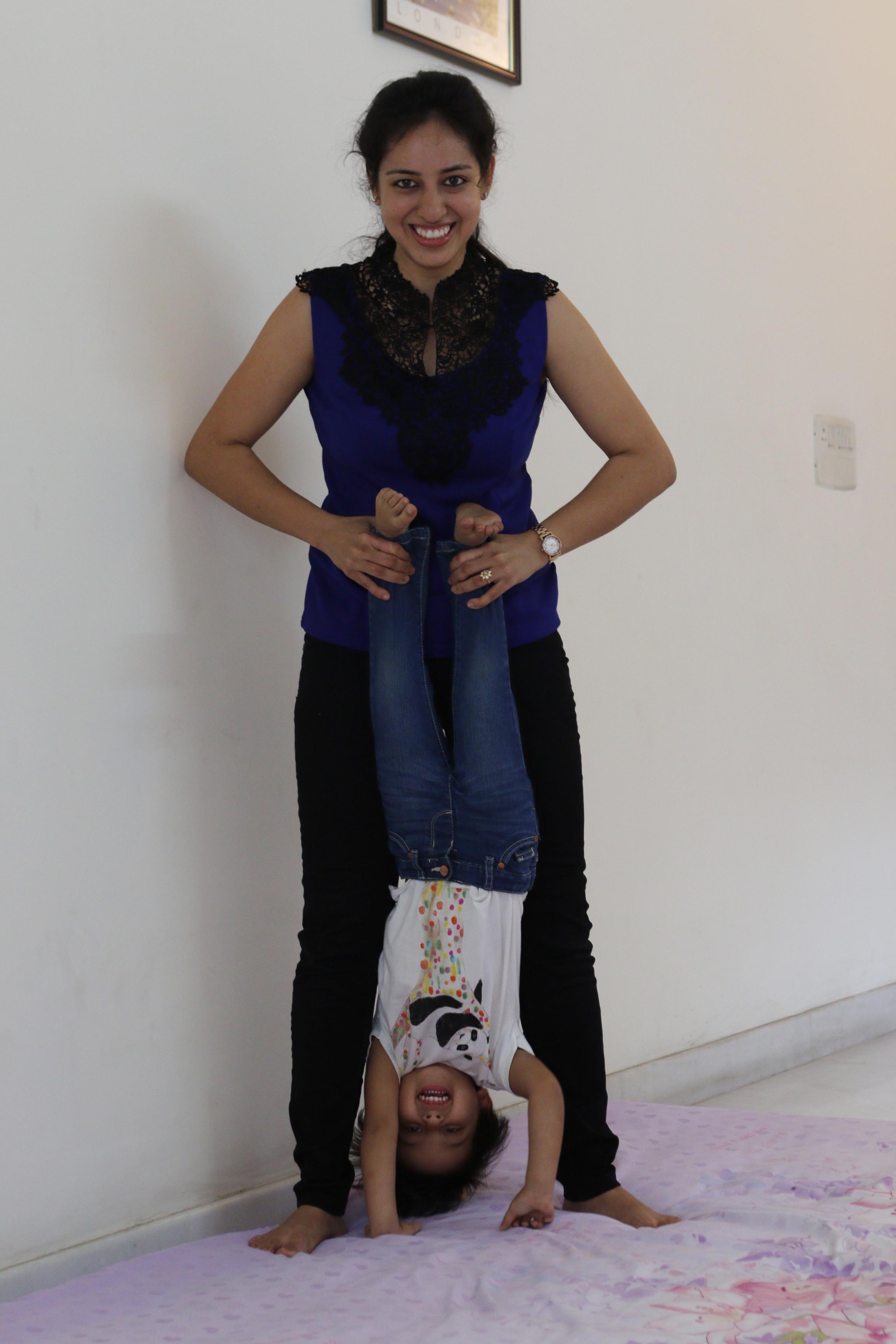 Your key to juggling and creating a balance with your work and kids?
The setup in every home varies. While I may have the liberty to take work at my pace, some mothers may be required to work full time to meet their basic necessities or to lead a comfortable life. We can't really generalize. However, I strongly agree 'what a mom can teach' and 'how a mom can teach' can only be done by a MOM. Her drive and her desire to bring out the best in her child will remain unrivaled.
What is the most challenging part of being a mother? Have you managed to overcome it? If so, how?
The most challenging part of being a mother is trying to be THE BEST MOTHER for your child. You will settle only for the best. You do not want to compromise. But yes, I really wish I had more time to grow our community. The other challenge most mothers face is Digital Addiction. Thankfully, my daughter doesn't need her iPad or videos to finish her meal. Even if it takes an hour, she has to play, listen to stories and eat. Screentime is only with family while having dinner. And that for me is commendable – quite an achievement!
How do you spend time with your kids on weekends? 
We have a fairly social life. Meet up with friends on Saturdays, with Sundays are always reserved for "NANI HOUSE". No Fun City or Time Zone can beat time spent with cousins at your Nani's place.
Do you manage to get some personal time for yourself? 
I think after kids it's not "Me Time" but "Us Time". The little time I get for myself is when I go for quick walks while she is attending her evening classes. My husband is a big movie buff! She stays back at home with Dadu/Dadi or Nana/Nani when we are off watching the latest movies!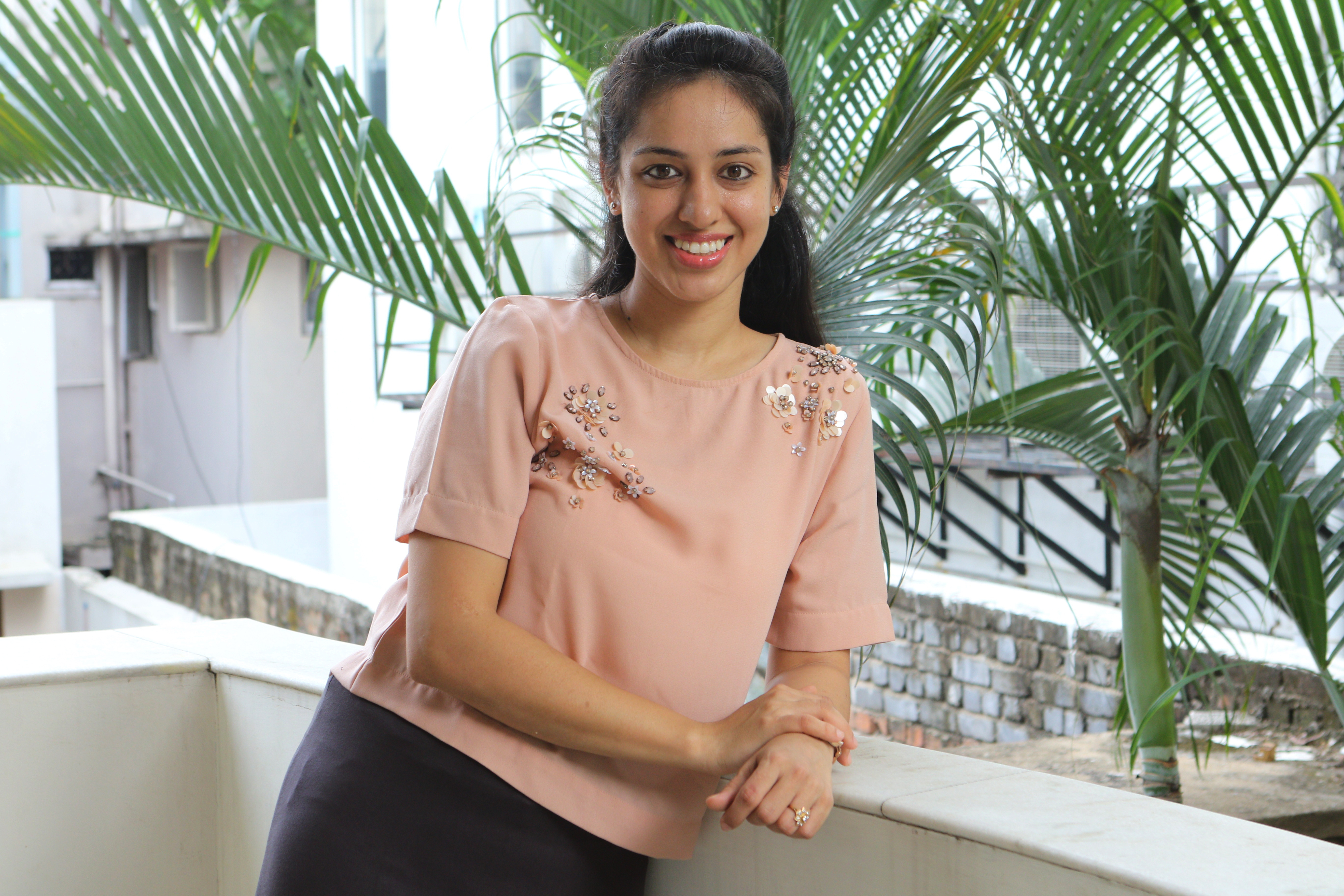 What tips would you like to give to other mothers, in general?
Every mom encounters a different set of challenges – as a new mom or as a mom of a teenager! One common problem is "Digital Addiction". Kids aged 3 or 13 are hooked to games, videos, and everything random on their phones. Children are getting increasingly demanding because we pamper them & want to fulfill all their wishes as a child. Repeated actions become a behavior. Repeated behavior becomes nature.
It's okay if your son doesn't get the choice of his juice. It's absolutely fine to not buy the 3rd Barbie Doll even if she is sobbing and creating a fuss. The problem of having too much is common these days.
Perfect parenting to you means…
How do you define perfect? What's right according to me may not be right in your perspective. My best friend doesn't entertain running around kids to feed them. They can eat how much ever they would like to, seated at one place even if they are hooked to the iPad. I think I'm A "Real Mom" who tries to be perfect in every way possible. But, it's ok to be imperfect sometimes.
Your parenting advice to our readers?
There is no dearth of unsolicited parenting tips even while you are not yet planning a pregnancy. Some people can go overboard – but that's okay, they advise because they care for you. One thing I do not particularly agree is when people say "Don't make your children cry, give them what they want!" By agreeing to all their wishes and demands, you will make them even more stubborn. Children start to feel that when they cry and create a drama, they will somehow get their way out.
What would you change about yourself, if you could?
I'm excited about working on Confused Parent – while it's growing well, I would like to change the pace of growth and move even faster. I enjoy traveling and hope to travel more in the coming year, with my family and friends.