This week in our Real Moms Real Stories series, meet real mom – Zahra Jani aka Karishma Bhasin, born and raised in Mumbai, this Hindu-Punjabi girl fell head over heels in love with her now-husband who belongs to the Muslim community. And that was her journey from – Karishma to Zahra.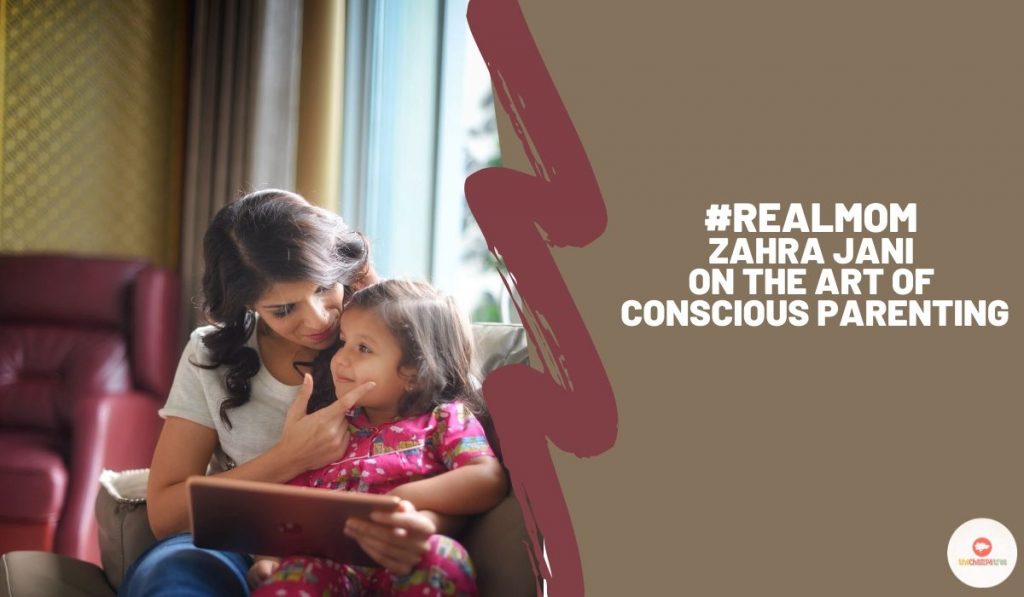 Tell us a bit about the real story behind this 'real mom'?
To be honest, I was always skeptical. To be a mom means having to give up on a lot of things, "freedom," being one of them. And then this little angel came into my life. Everything changed for the better. Of course, as a mother, there are tough days, having said which, I wouldn't want to change anything anymore.
What it's like to be you?
I am a perfectionist by nature. So that means a lot of time management, routine, and discipline circles around my life. But hey I have my share of fun too!
What's that one classic saying /rule you swear by in this journey of motherhood?
Make your own rules! Mom rules. Do not follow set norms, because each mother has her very own and 100% unique journey. A happy mother means a happy child.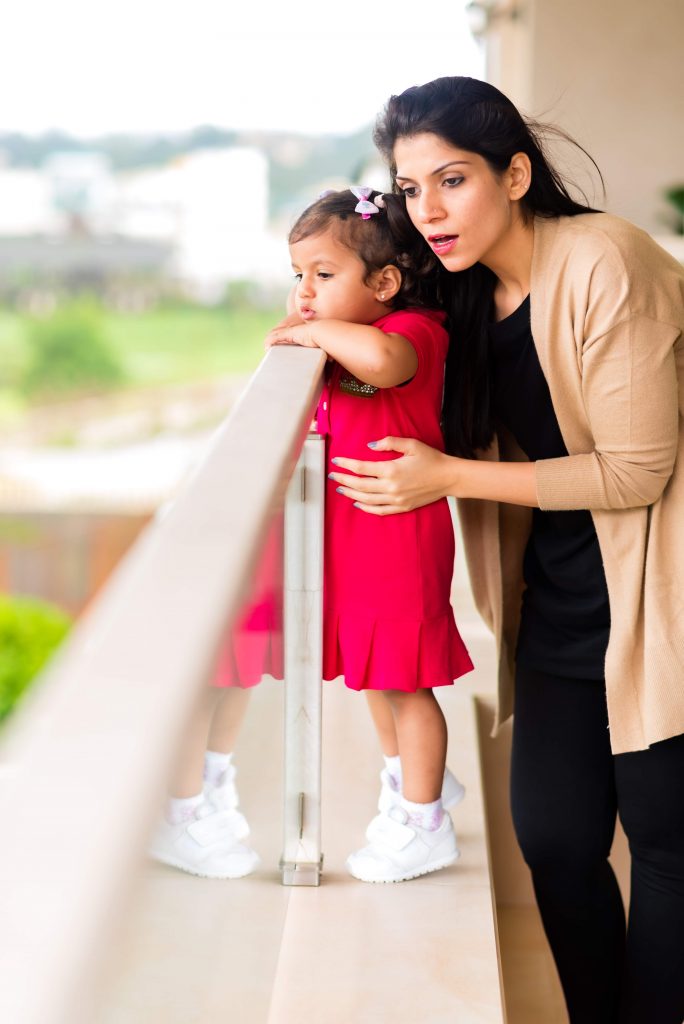 Do we tend to glorify motherhood a lot and that tends to put additional pressure/ mental load of motherhood on a mum?
I feel like parenting has evolved. We have entered that phase where work-life balance and gender equality have literally evolved. Conscious parenting is being practiced. We are in an era of equal parenting. If it's a decision of both the partners to have a child, therefore bringing up a child should also be the responsibility of a man and his woman. A mother of a father – can't be in this all by themselves.
They say it takes a village to raise a child – tell us something about your village?
Well! I have mixed thoughts, really. It is great to have immense family support to raise a child, but be ready to deal with the repercussions.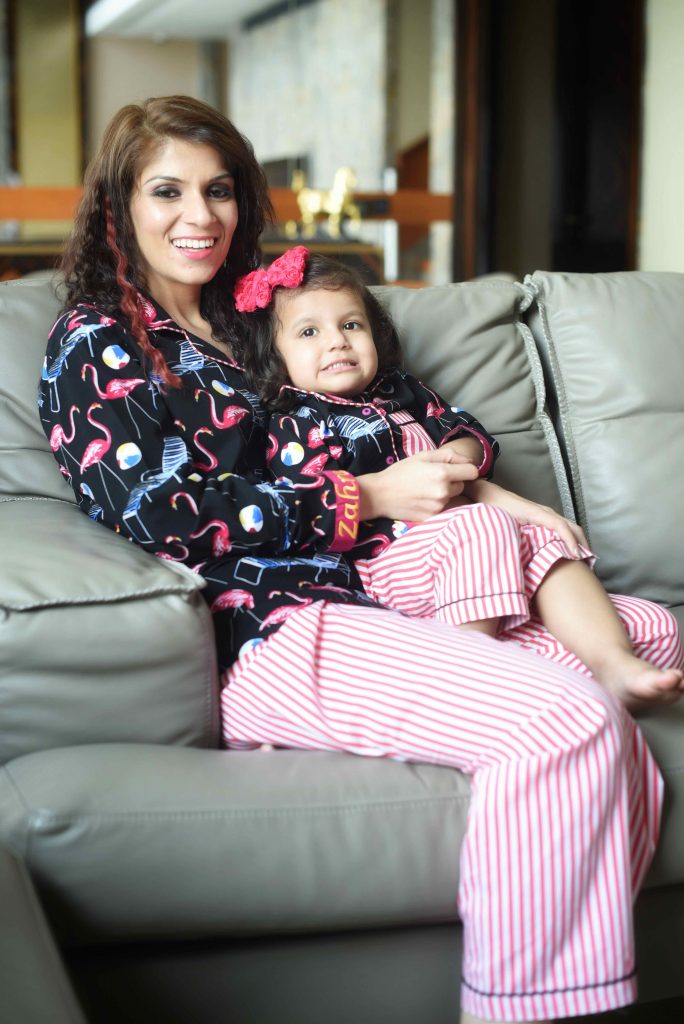 Was there something your parents did when you were a kid that you swore you'd never do yourself?
Well, their parenting style has been way different from the one I have adopted (or has come naturally to me). Ours is more millennial, and our parents was more of the 80s/90s style. I will leave it to this.
What is it like being a working mom? What would you change?
It is a lot of pressure to balance home, work, and motherhood. But I love the fast-paced life which comes with it. The thing I would like to change or rather overcome would-be (just as any mom) my own and 100% raw, upfront, and evidently annoying mother's guilt. So, I used to be a stay-at-home mom, before having dived into the world of blogging. We all must have heard a million times that being a stay-at-home mom is a 24-hour job with the least amount of appreciation, and that's what I would like to change.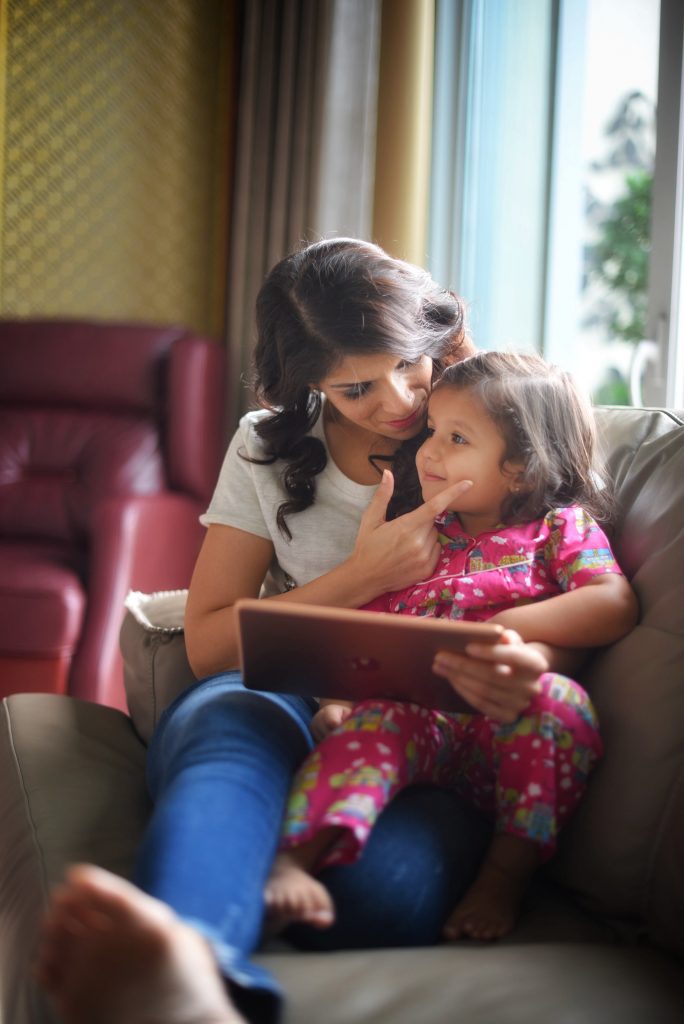 Have you ever done something really impulsive? How did it go?
Yes! I started my Instagram business account on impulse and I am glad that I did. It has given me my own identity and a career path.
What do you want or wish most for your children?
I would wish for Alizah to be a good human being- content and happy with her choices in life. Also, I would wish for her to be a tough girl who continues to dream big and stays close to her passion, will, and motivation to achieve her goals.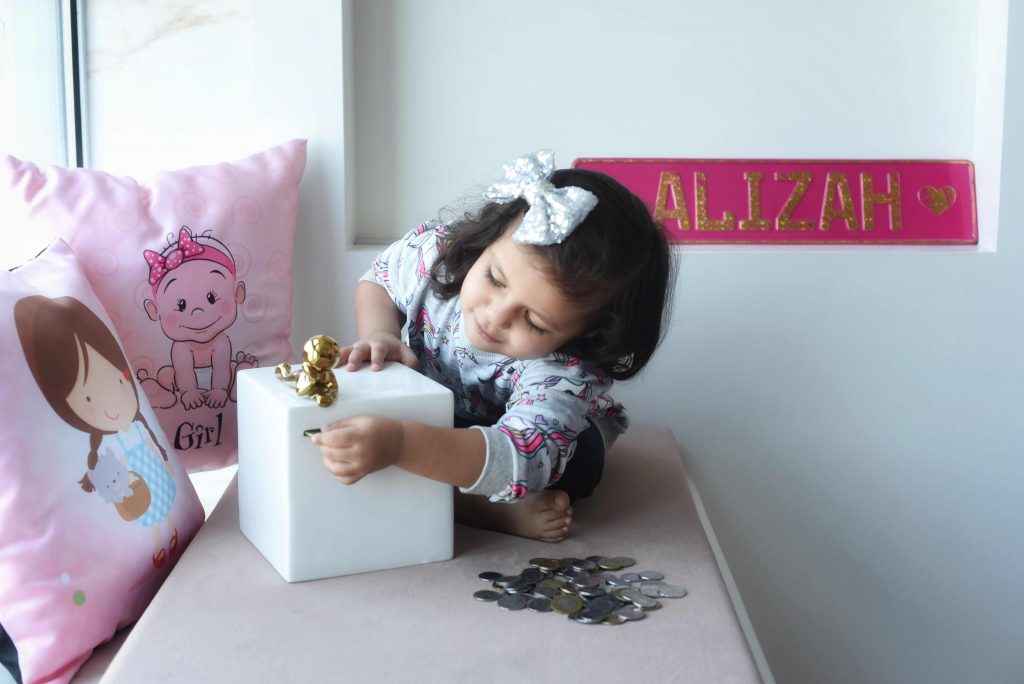 Do visit Zahra's Instagram handle for mom-life and health/fitness updates. Also, watch this video to learn a few tips every mom should follow for her own sanity and happiness.