This week as a part of our Real Moms Real Stories series we are meeting Vatsala Mittal, mother to a 16-month-old boy Videh. Vatsala is an engineer by qualification and now she has happily settled into her new job, which is motherhood. She shares her undecorated, real moments of motherhood on her popular Instagram handle.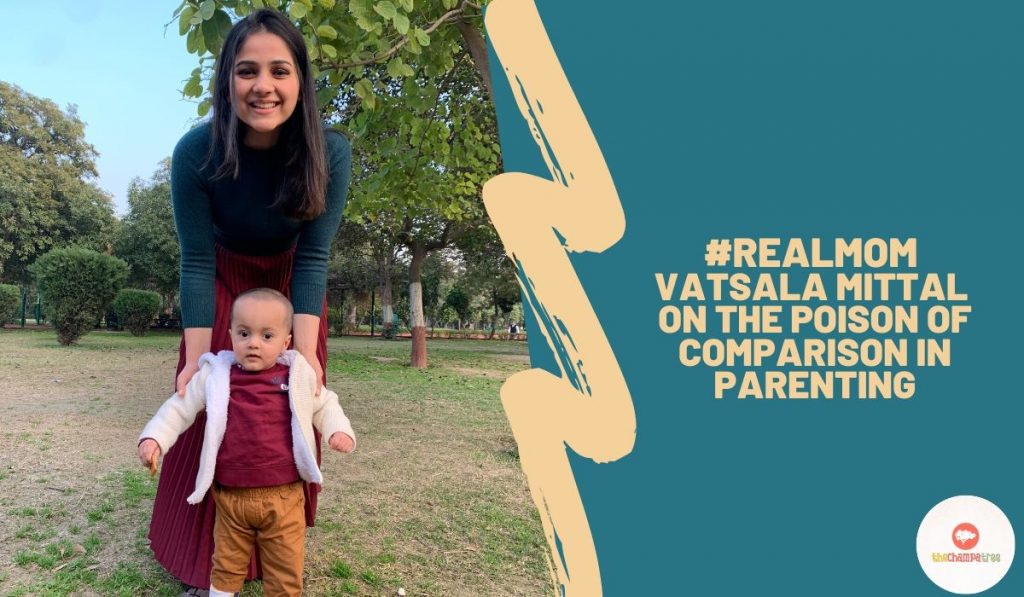 What's your 'real mom' story?
My idea of motherhood was straight out of movies, all rosy! All I had imagined was a pampered pregnancy, the happiness of holding my baby for the first time, laughs and giggles, aawws and oooohs. I got all of that in abundance but no one had told me before about nausea, birthing pain, breastfeeding troubles, poop, sleepless nights, baby throw-ups, and more poops! All of it took me by surprise.
The first 2-3 months of motherhood were so difficult that I thought I might slip into depression. But eventually, I stopped comparing my life situations to those images I had in mind, stopped thinking so much and started taking things easy, I realized things were big and problematic only in my mind.

– Vatsala Mittal
Today, from an over thinking, over concerned parent, I've become an easy going parent and it's working great for us!
Was there something your parents did when you were a kid that you swore you'd never do yourself?
My mother was always my biggest confidante, she fought with the world to give me the best of everything that she could. And my father was my cool dude! There's nothing they did that I wouldn't do. "Except maybe not feed my kid too much aaloo (potato). There is no one perfect weight for a kid to be, but there are healthy weight ranges. I was clearly on the other side of that spectrum." Vatsala grins.
They say it takes a village to raise a child – Tell is something about your village?
Before having a baby, I used to glorify nuclear family setups where parents can raise their babies on their own terms without any interference, whatsoever. BUT I was so wrong. Hats off to moms who manage everything on their own but I can't imagine raising my baby without my in-law's help and support. Especially my mother-in-law who is so patient and supportive.
As a mother, I have my moments of panic, irritation, exhaustion with the baby from time to time and I always know I can rely 100% on her for taking over for a while. Their advice and experience is invaluable.
What's that one classic saying or rule you swear by in this journey of motherhood?
My pregnancy and motherhood journey up till now has taught me that there is no generalization in life, especially with kids. Every child is different, so is their reception to everything, their pace of growth, and learning. What works for other kids and parents might not work for you and your child. Easier said than done, I know, but we ought to stop comparing our lives and child with others'. The poison of comparison in parenting has killed so many dreams, aspirations, and so much love has been lost in translation.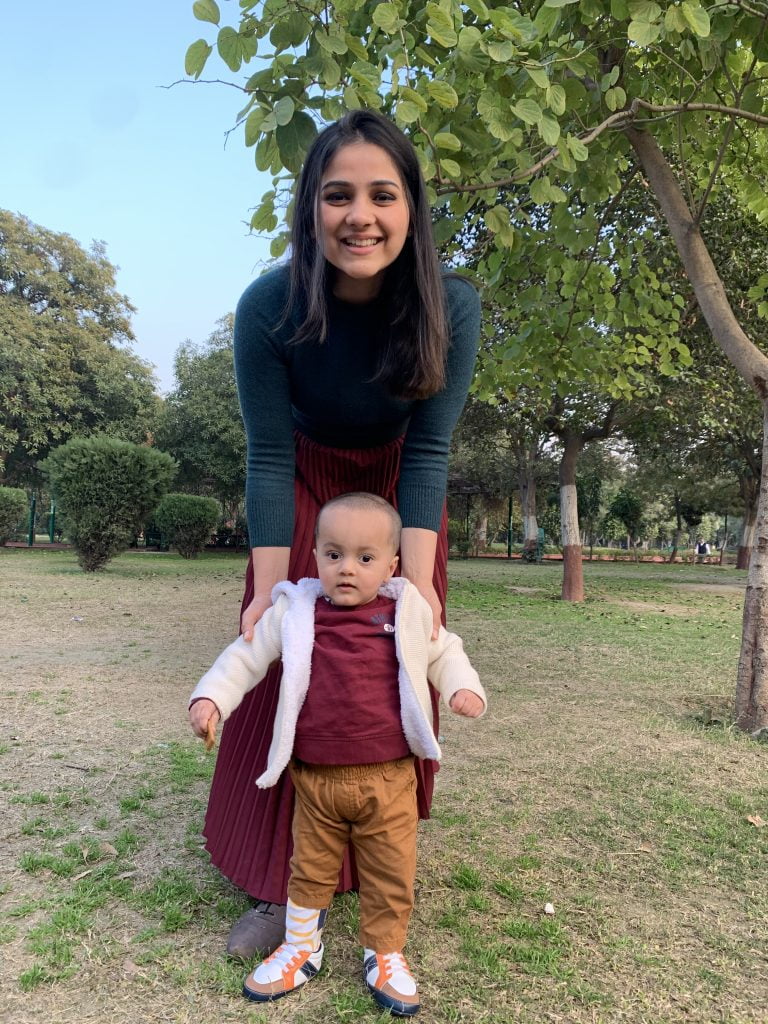 What do you want or wish most for your children?
My husband and I are very competitive so I guess our kid is going to have a very tough time with us pushing him every bit! Poor baby. But above everything, we'd want him to pursue anything and everything that interests him regardless of any societal or peer pressure.
Have you ever did something really impulsive? How did it go?
Met this guy for an arranged marriage thing, didn't like him so much in the first meeting, still said yes under family pressure. I have a baby with him, and I'm head over heels in love with both of them. So, I guess it went just fine!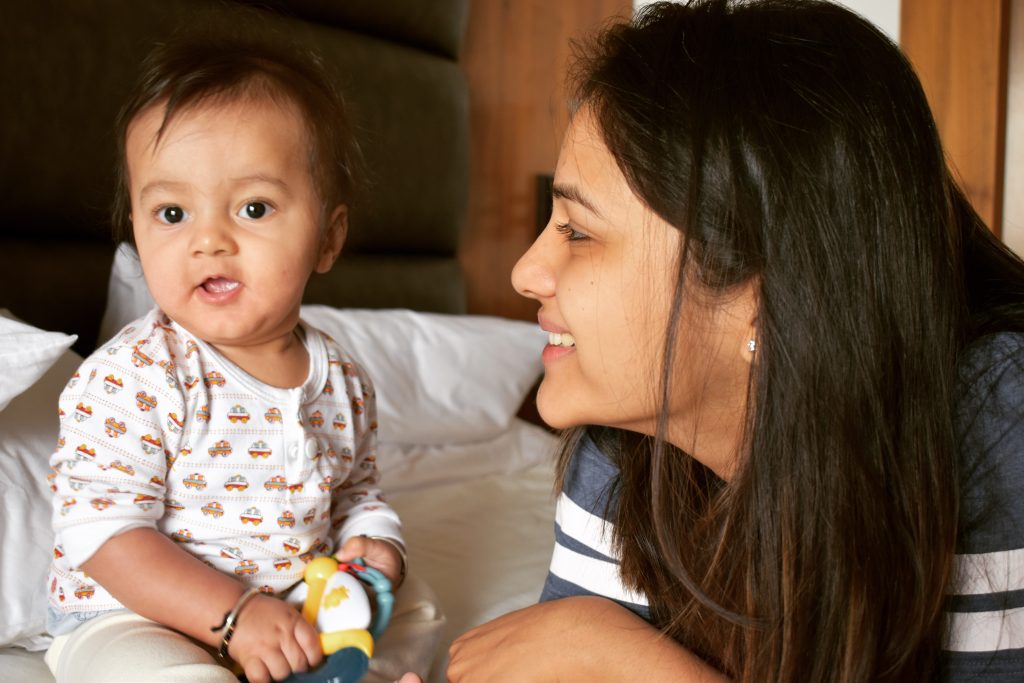 What is something you always wanted to do but didn't. And why didn't you?
I always wanted to travel with my girlfriends, like an awesome beach trip! But my parents were dead against it. Though I've still not given up on that wish!
You can be a part of her behind-the-scenes on Instagram. Visit @bumptobabyy and give her a virtual hug.