This weekend, in our Real Moms Real Stories series, we met Gurgaon-based real mom Varsha Parashar, an IT professional, a mom tp Kayra (a 5-month toddler).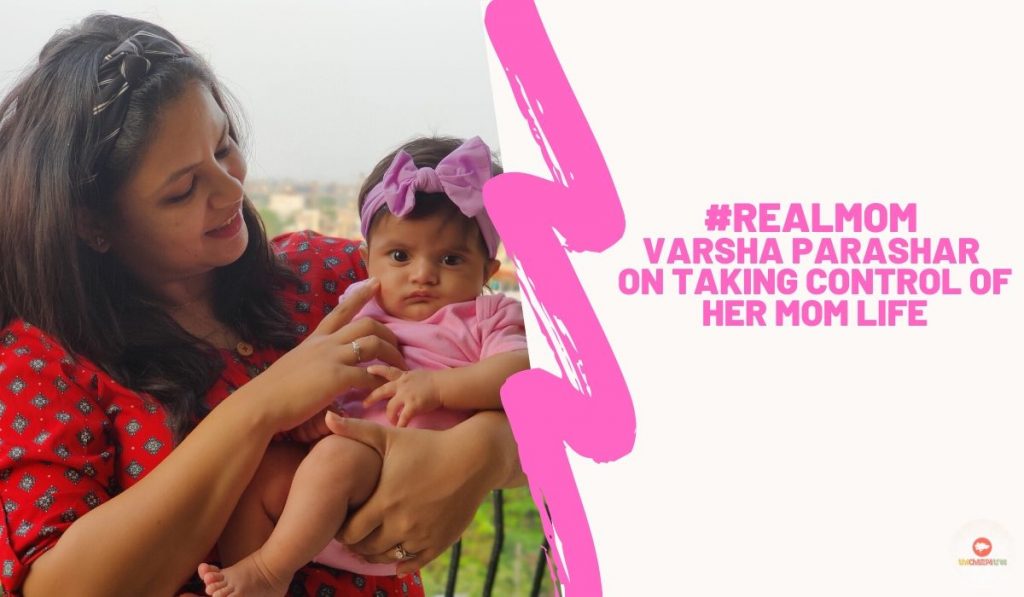 Tell us a bit about the real story behind this 'real mom'?
I have always loved babies and having one of my own was like ticking my bucket list. When Kayra came into our lives, the sense of belongingness and responsibility was overwhelming. I was already in love with the idea that the unborn will address us as her/his parents (this still hasn't happened because she is all of 5 months and not sure if she understands relationship dynamics that well!)
Motherhood to me was never a 'real-time job' but now with Kayra I understand what it means to be a mom. Feeding, cleaning, changing dirty smelly diapers, bathing, massage- I never saw myself doing this, but now I have included these activities in my daily regime. I feel proud of the change in my TDLs.The story behind my reality as a mom is that is a real mom makes mistakes and acknowledges them too. I am learning every day, I feel guilty every day, I am blessed every day…But what's the mother of all these realities is that I'm aspiring to get better every day.
What it's like to be you?
Happy-go-lucky! With Kayra also I let things breathe. Nothing planned and letting unexpected happen. The beauty of having to deal with a day which is full of surprises and milestone achieved- that's me!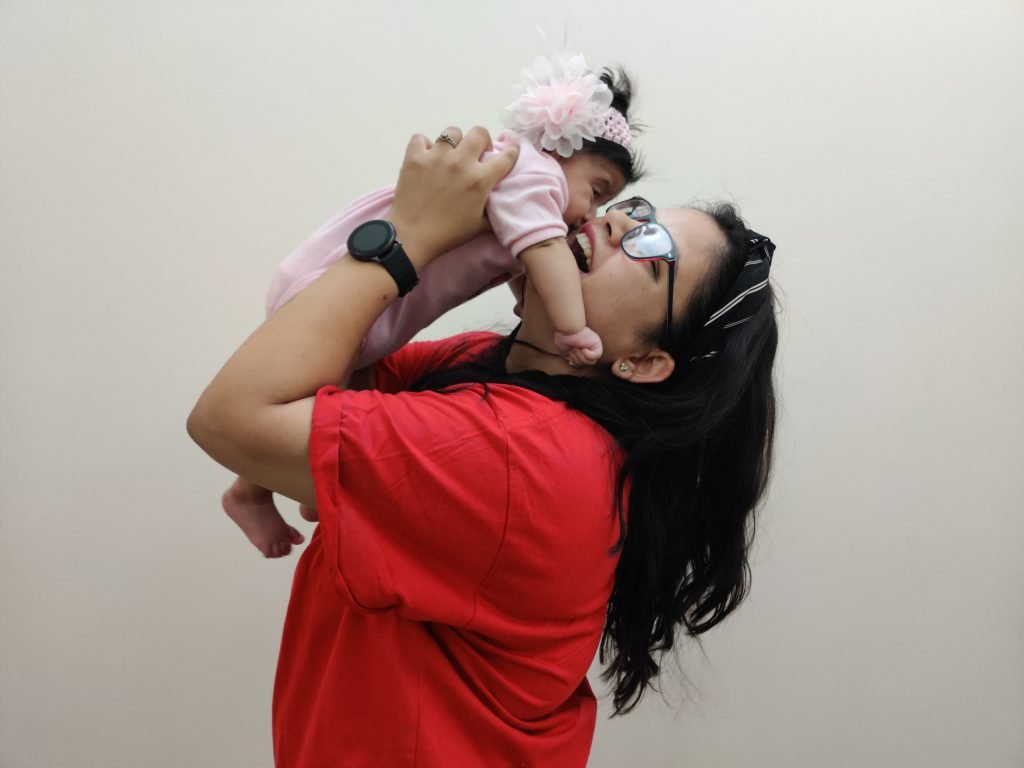 What's that one classic saying/rule you swear by in this journey of motherhood?
Motherhood – I got used to – more naturally! But while I was carrying Kayra, I would ask my mother about her own experience. I tried to get as many tips and tricks, parenting and relationship hacks, etc. One thing I have consciously decided to implement in my journey to mothering, rearing, and nurturing my daughter is to maintain an effective and positive mother-child relationship.
To be friends-first. Be approachable, accessible, and her go-to-person in grief, sorrow, and happiness!
We tend to glorify motherhood a lot and that tends to put additional pressure/ mental load of motherhood on a mum?
Definitely! During my pregnancy I used to be so 'online-active.' And when you are browsing, it kind of builds an aspiration. The act of motherhood and raising children is now sitting in a competitive zone, at least on social media. So, looking at glorified visuals and reading stories does throw you in the 'fantasize territory.' You start questioning your own capabilities. And on days you try to do what you just saw/read and feel happy, but on other days when you are unable to accomplish, it makes you feel terrible. I have experienced this, and I'm openly accepting it.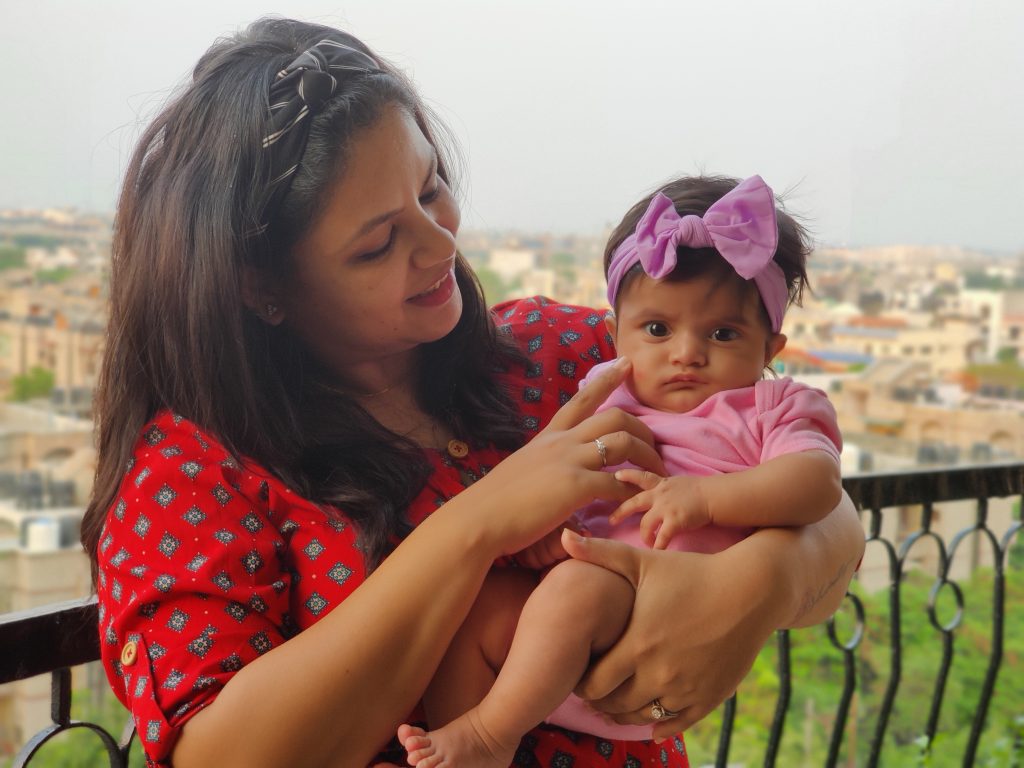 Self-loathing and loading your mind with aspirations that might not be your actual dream is like doing injustice to yourself. So it's better to go with the flow and enjoy your motherhood moments with your child.
They say it takes a village to raise a child – Tell us something about your village?
Yes! For millennial moms, it's really hard because most of us are in nuclear set-ups and have been so used to multi-tasking. We are new to everything and on top of that- we are scared of not given enough validation or for making mistakes. Thankfully, I have my in-laws and my own parents who have helped me deal a great amount.
What's something you always wanted to do but didn't – Why didn't you?
I thought I could/would single-handedly bring Kayra to this world and take charge from day one. But the first few months were tough because my body needed time to heel and I was not feeling very enthusiastic about having a baby. I was tired, in pain. I was disappointed. I had to take help for my own babies' work which did hurt. However, I am the sole in-charge now and I feel great!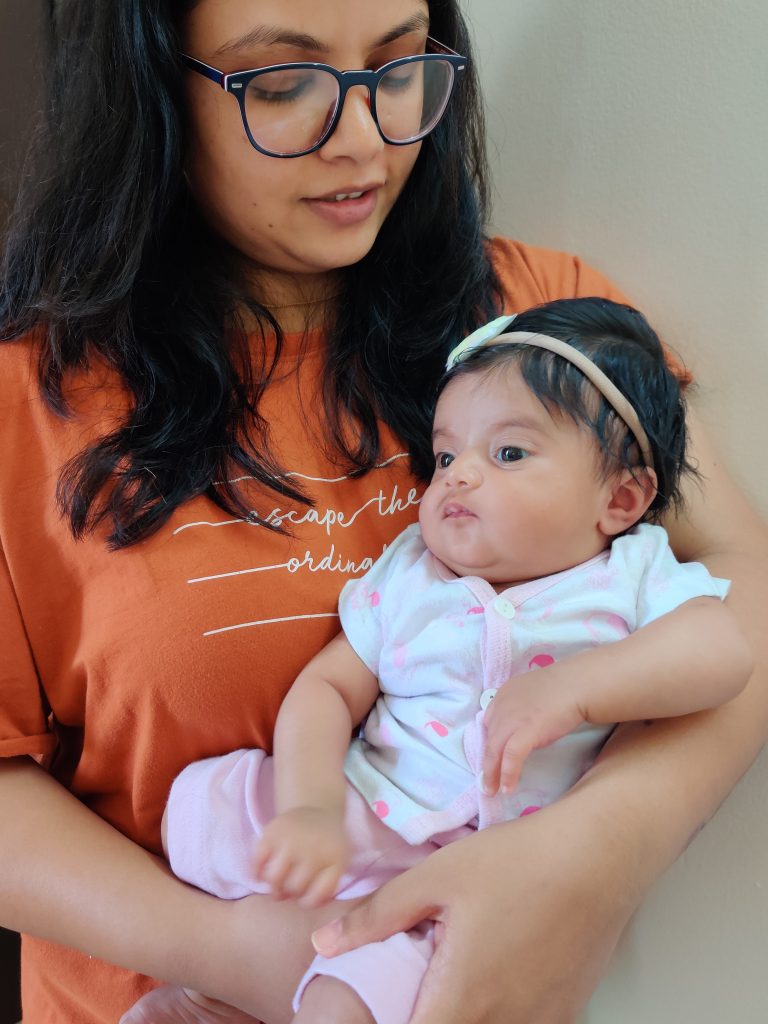 Was there something your parents did when you were a kid that you swore you'd never do yourself?
(I secretly hope that my mother doesn't read this!)
Back in the day, kids just grew on their own, but now we raise our kids. But, I know my mother knows what it took to raise me, so… err…Perhaps a long way to go to decide if there's something my parents did when I was a kid that I swore I'd never do myself…
What is it like being a working mom? What would you change?
Being a working mother is like being present and alert across fronts. At work, with your child, your house chores- nothing goes unattended. So, I'm always occupied and at the end of the day I go back to bed worried for my TDLs (things-to-do-list) for the next day.
Therefore, I have now made peace with myself and decided to trust my instincts. At this point, the lockdown situation has resulted in utter chaos. To work-from-home, I mean has got me making schedules and plan better, so that life goes smooth.
Have you ever done something really impulsive? How did it go?
Yes! I started off with blogging on Instagram. I have been sharing my reviews/stories on how I am dealing with real-time situations. Fortunately, my handle is getting a good response.
What do you want or wish most for your children?
I only wish to make her independent. She should grow up to be emotionally strong, strong-headed, intelligent, and a problem-solver!