Surbhi Prapanna is a homeopathic therapist by profession, a writer and a blogger (parenting and lifestyle) by passion. She is our real mom of the month. Know more about her life mommying two cute girls around (named Angel -age 10 years and Pranjal- age 7 years) and a setback she overcame.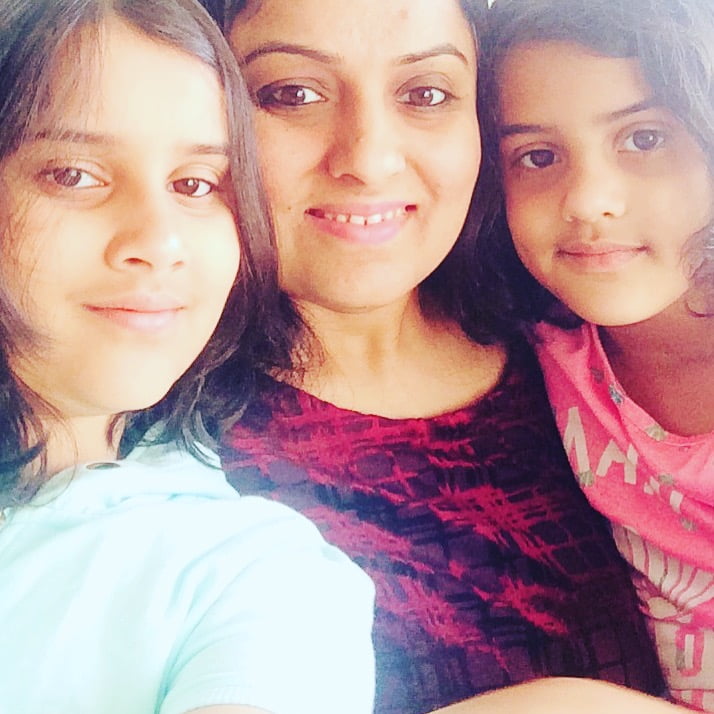 I was born and raised in Rajgarh (Madhya Pradesh India). My father was a manager in a co-operative bank and my mother was a teacher. I have one brother, who is an aeronautical engineer. I got married in the year 2004, after completing my graduation. I had a successful career in homeopathy. My husband is a software engineer and because of his job, we moved to the USA That was 5 years ago…
…5 Years Later… I had to let go of my career and I went into depression. Luckily, I came out of it. Here's my story. My name is Surbhi Prapanna, and I am now a work-from-home-mom. This story is as real as it can get!
Tell us a Bit About the Real Story Behind this "Real Mom"?
Motherhood is the most creative crowning experience of any woman's life. It is a feeling that is incredibly magical, but on the flip side, it is equally challenging.
During these 10 years of my motherhood journey, I have seen enough highs and lows. They have taught me a lot. I wish you could analyze the peak-and-trough graph of my life and my mommy life. With time, I grew as a mom and as an individual. I'm now a more patient and grateful person. There's this insane power of positivity and optimism that my life has been infused with. I would love to summarize my journey of being a "real mom", with this famous quote by Rachel Martin:
A Real mom,
"Emotional, yet the rock.
Tired, but keeps going.
Worried, but full of hope.
Impatient, yet patient.
Overwhelmed, but never quits.
Amazing, even though doubted.
Wonderful, even in the chaos.
Life changer, every single day."
What it's Like to be you?
I am an ambitious and extremely positive person, who believes in the power of dreams, but, I wasn't born this way. It was a lot of work hard. It would be only fair to say that my dedication and firm determination has helped me achieve my desired goals.
What else keeps me busy? Creative pursuits, writing, crafting, DIYing and painting. learning and creating something new is my passion.
Here's my Story as a Real Mom
I am a work-at-home mom. I have had more than 5 years of clinical and teaching experience in the field of homeopathy. I had a great experience of running my own homeopathic clinic, that was until I moved to the USA.
A few years ago, when we moved to the USA from India, life took a complete U-turn. Due to the so-called 'H4' visa status, I had to let go of my flourishing career as a homeopathic therapist. After a brief period of depression and frustration, I started writing. During those 4 years of my journey as a blogger, I learned a lot every day. My work was published on various prestigious health and parenting platforms on the internet. I also got this great opportunity to work with reputed brands.
How are you Juggling Life as a Mom, and as an individual that you are?
Life as a supper-juggler can never be easy. Of course, managing multiple responsibilities as a mom and as an individual can be exhausting- mentally and physically. And at times, I feel overwhelmed with the pressure of doing what one has to do as a mum and an 'individual'.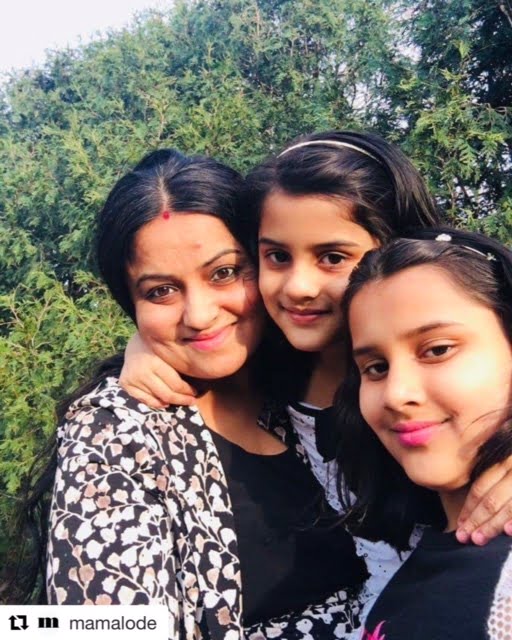 For me, it's all about "planning ahead" and having a clear vision. Be it for my household chores, taking care of the kids or professional work. I often make short term goals and in order to achieve them, I plan everything way well in advance.
This inspires me and keeps me motivated, and a clear direction always helps.
How do you Spend Time with your Kids and your Partner?
Spending time = "spending quality time" together with your loved ones. My husband loves all sorts of outdoor activities, so, on weekends we go hiking, trekking or opt for weather-appropriate activities. It's really fun!
With my girls, I love to indulge in art, craft and DIY projects. In fact, we have our own Youtube channel where we put up cool videos of our creations.
Define your Support System
We lived in a nuclear family set up, but here is the USA, it's tough. Responsibilities, house-duties, everything is shared based on our mutual understanding. My husband is super cooperative.
Do you Manage to Get Some Personal Time for yourself? What Do you Like to Do in this Leisure Time?
A happy soul is a blessed heart, so, for me, my "me time" means a lot. I am creative and it's therapeutic.
I am so thankful to Vaishali for giving me this excellent opportunity, to share my motherhood journey and experience with others. It means a lot to be a part of the "#RealMomRealStories" series.
Wishing her lots of best wishes her for great success and happiness in the future.