We are back with Real Moms Real Stories series. Meet this Delhi-based real mom Shweta Tanwar Mukherjee. Her dad is an Ex-Navy so her schooling experience has been filled with memories from across India. Married in a Bengali family, Shweta is now settled in Gurgaon and lives with her loving husband and a mischievous son.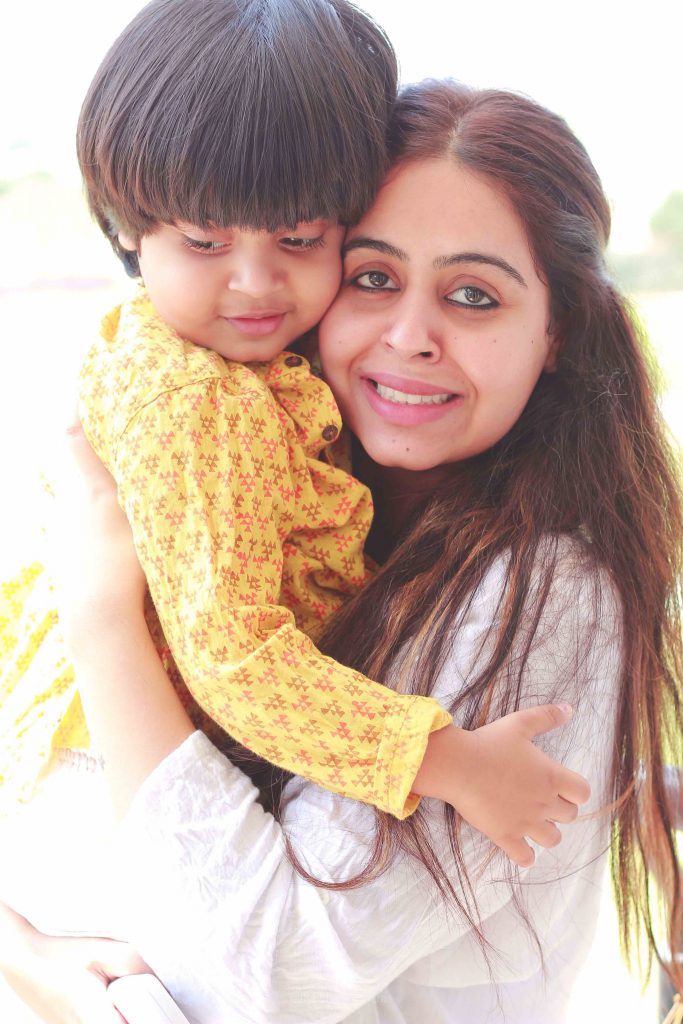 Tell us a bit about the real story behind this 'real mom'?
When I got pregnant I was working in the top management of the marketing department of a corporate. Handling a team of around 15 managers across the nation and travelling 15 days a month. You can imagine the stress I was dealing with. 
I quit my job 3 months prior to my delivery so that I could be with my child, to give undivided love and care to him, with no signs of stress trickling down.
For me, motherhood started off as an emotionally planned project but eventually, I understood the underlying non-comprehensible factors of it.
Also, I was undergoing a major identity change issue mainly because I was no longer working. My new job profile wasn't exciting enough to a lot I knew.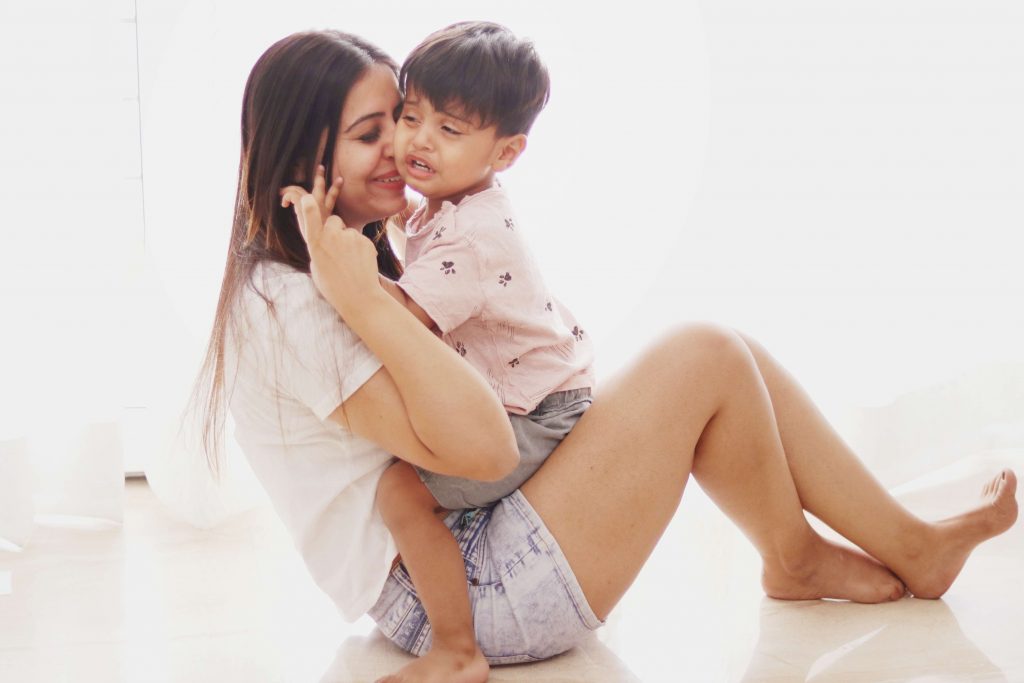 My family says that motherhood came quite organic to me but the real reason was that I'd quit my entire 10 years of career and in my head motherhood was another job. I'd wanted to do it to my best abilities. And I was justified.
What it's like to be you?
I am a happily imperfect mother, also indifferent to others' opinions. Learning a lot from and with Shiven (my son) at every stage, accepting the mess patiently. Getting creative each passing day…Stronger than before, physically and emotionally (also in my head), and emerging as a more confident person after failing each time. I believe in sharing the snippets of my positive, happy, and natural lifestyle with those who are looking for good vibes.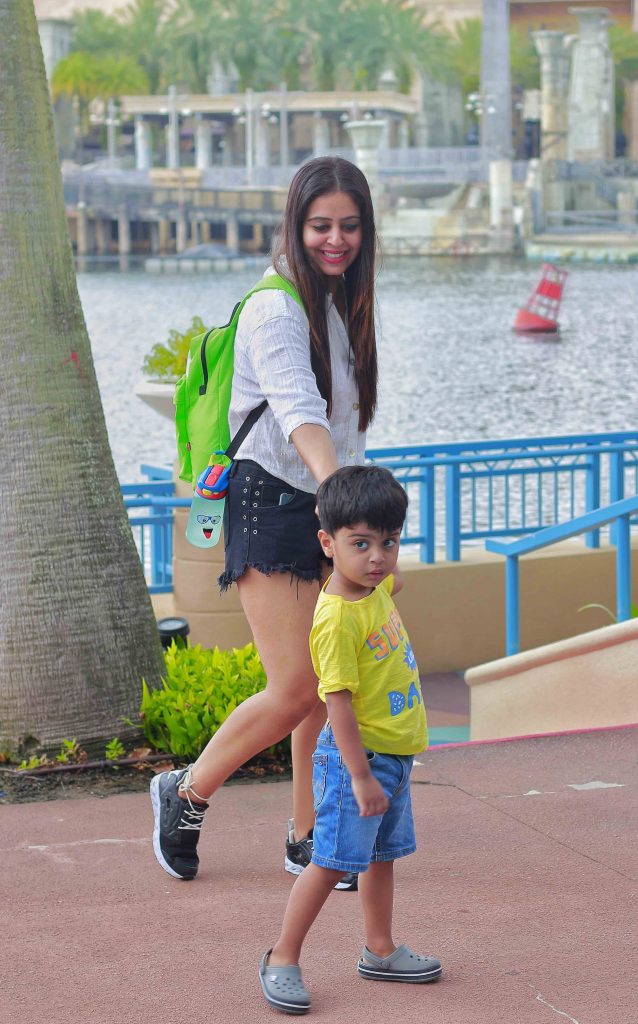 What's that one classic saying you swear by in this journey of motherhood?
Take downtime. It's very crucial for both a mother and her child. Keep taking breathers in whichever possible way (going on a holiday without a kid or spending 20 mins in the washroom alone).
Do we tend to glorify motherhood a lot and that tends to put additional pressure on a mum?
Agreed! But I think it's very imperative for a mom to understand as early as possible that no one wants to talk about her bad-sad-gloomy days and everyone loves to share their motherhood stories as the idealist ones. That's typically human psychology. I always say motherhood is a mother of all mind games.
If you will not tame your thoughts and be confident about your parenting style or your philosophy behind raising your own child, then someone else will start to lesson you, there is no way you would be able to ignore the pressure and mental load which you may eventually succumb to.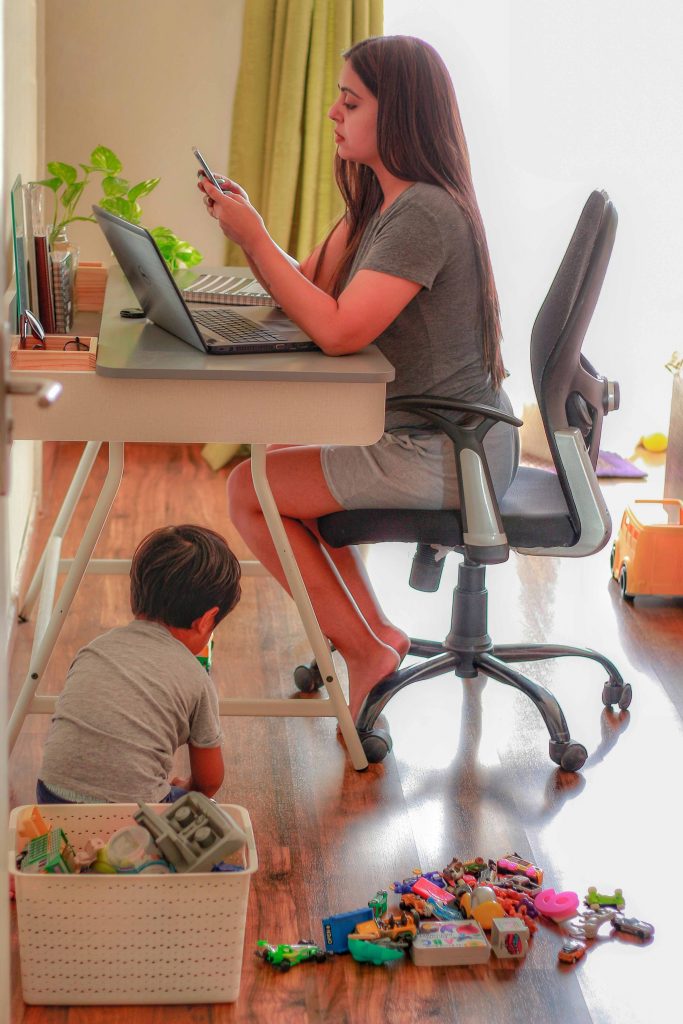 They say it takes a village to raise a child – tell us something about your village
Absolutely, for me, 'my village' includes two strong women, my mom and my sister who took care of me (and my post-partum blues).
They filtered out all the negativity and filled my pre and post-partum life with positivity and happiness.
My husband who has been the biggest support, especially stuck by me, my choices (especially with the upsurge of hormones I was going through) and pampered me so sp much – with his love and affections…Our relationship grew much stronger and deeper post-kid.
He understood all the concerns and dealt with my hormonal changes, my ability to discontinue full-time work, my body image, and my health issues. He motivated me at each and every phase. It's because of his sensibilities and love that I didn't lose myself. 
What's something you always wanted to do but didn't ― and why didn't you?
However childish it may sound, I wanted to get a classic black and white maternity shoot but my mood and health didn't allow it. Being a photographer and a person who loves to get clicked, I don't have enough memories of me pregnant or heavily pregnant.
Was there something your parents did when you were a kid that you swore you'd never do yourself?
I admire the way my parents have raised me. I am proud of them.
Have you ever done something really impulsive?
We went for an unplanned break with Shiven. He was all of 2 and we had no hotel bookings, nothing in place. I was quite petrified but in my head, I was working on Plan B that what if we could not manage to get a hotel.  Eventually, Mr Husband did a great job and we were sorted. 
What do you want or wish most for your children?
All I wish for Shiven is to have a positive attitude in life. I hope he gets the right balance of contentment and ambition at every phase of his life. Lastly, understand the bigger picture and treat failures as the learning milestones in life.