Meet this week's real mom – Manali Tiwari in our Real Moms Real Stories series. Born and brought up in a small town Rewa, in Madhya Pradesh, her love for Bollywood is immense. It was her dream to be an actor. Now that doesn't mean she was not interested in studies. She secured pretty decent marks and made her mark as a complete small-town girl who is also very funny. She is the Founder of Mommywood_India.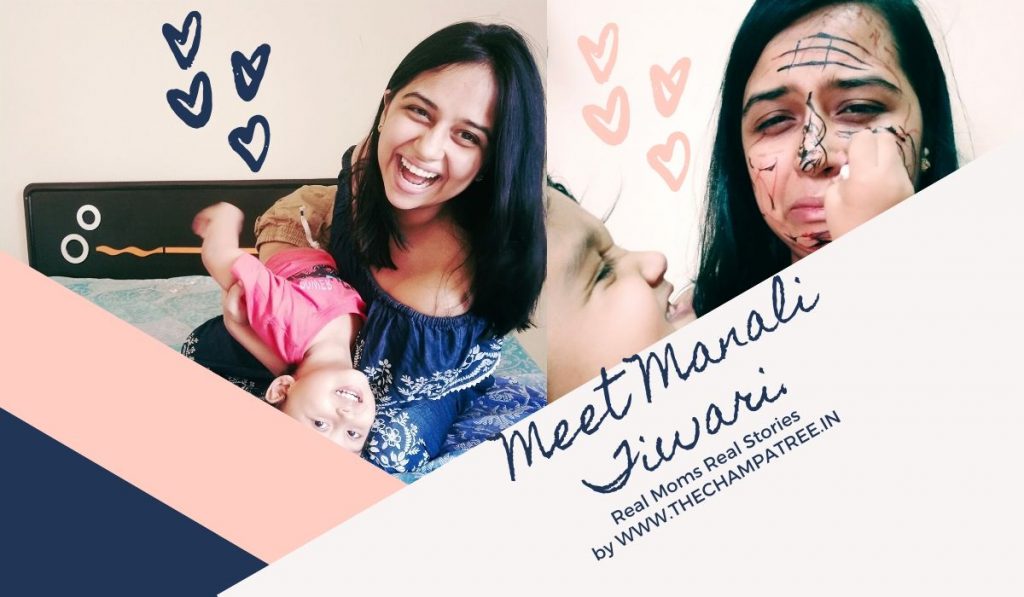 What's your 'real mom' story?
To me, motherhood didn't come easy. I took a sabbatical from my job to take care of my newborn. I felt lonely and isolated. I couldn't explain what I was going through, especially to my husband. I wasn't sure if it was a mental load of motherhood, but I wasn't particularly loving the experience. Whatever I did, read, heard, and saw was coated with the sugary-syrupy sweetness of perfect mothers' and 'gorgeous motherhood'.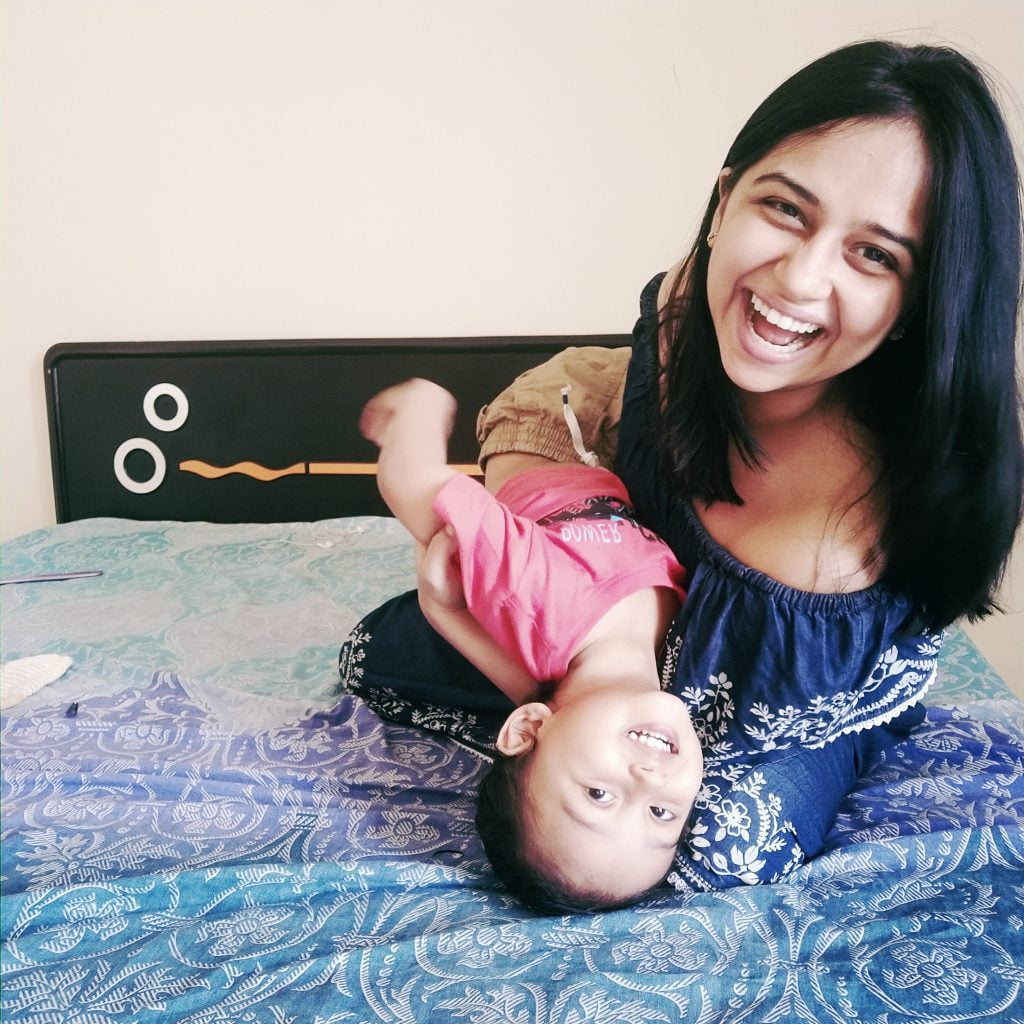 I was confused and thought I was failing as a parent. It took me a long time to muster the courage and upload my first video on Instagram. When I started talking about issues that weren't really talked about, but I thought no one will take this seriously so it took a twisted route in the form of satire. The more I talked about the reality of motherhood, it got me closer to my audience and my stories were embraced. Through my Instagram page, I wanted to tickle the funny bone of a zillion moms out there who felt like me, and then at the end of the video, there is the MESSAGE which is the highlight.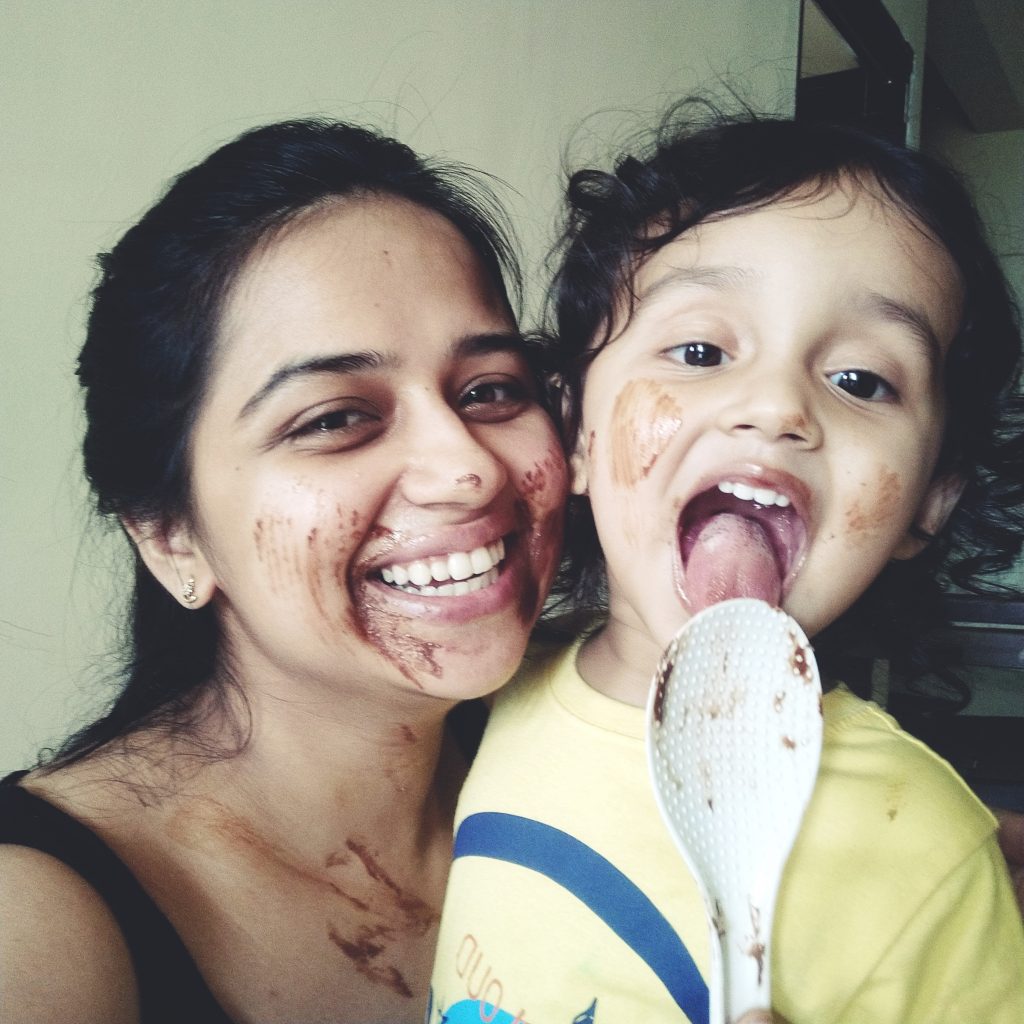 What it's like to be you?
At this point in life – I love myself because I am doing what I have always wanted to do. I feel pretty awesome and cool because I can make people laugh.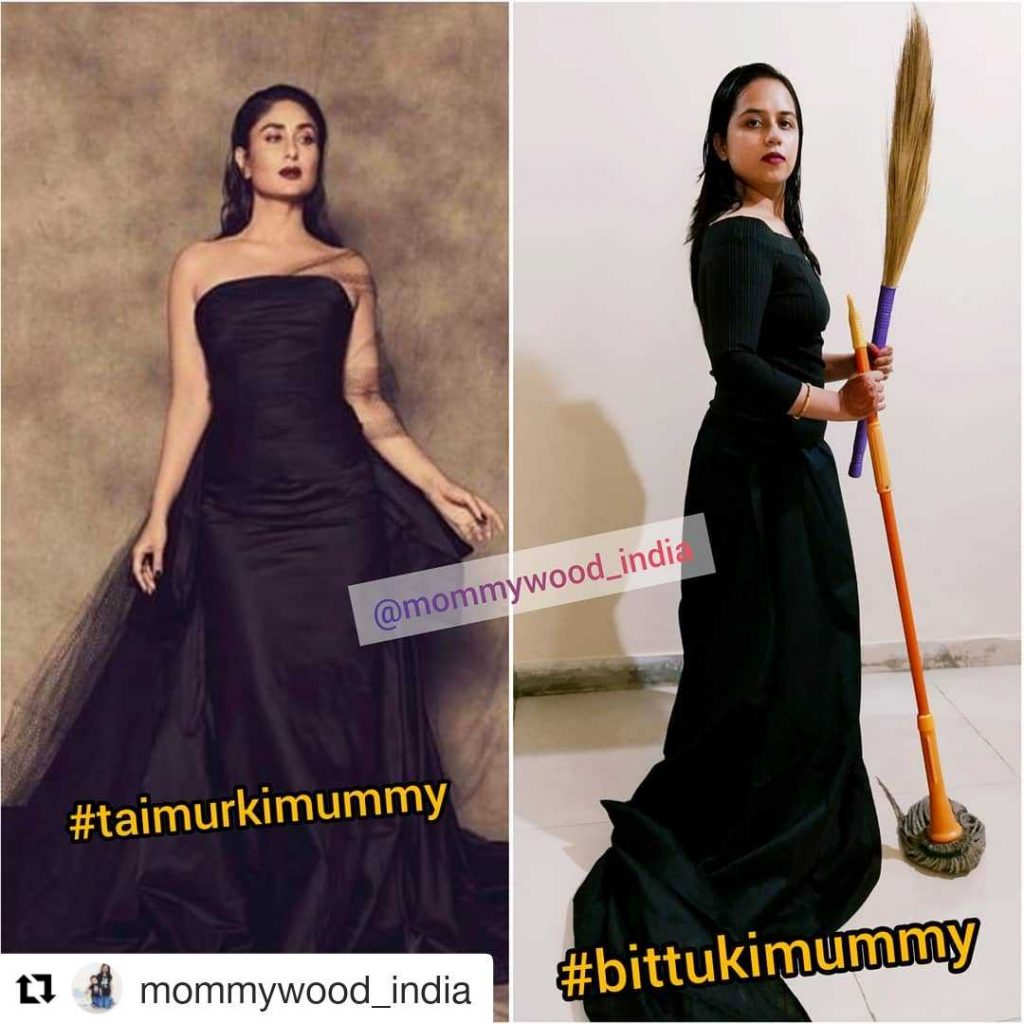 What's that one classic saying /rule you swear by in this journey of motherhood.
Embrace your flaws. Flaws are interesting and perfection is boring.
We tend to glorify motherhood a lot and that tends to put additional pressure/ mental load of motherhood on a mum- What are your thoughts on this?
To be honest, motherhood didn't come easy to me. I had this picture in my head- a mother who is doing well and enjoying her new phase of life, thanks to Johnson's ads. My bubble burst was the biggest blow in this mommy's head as I struggled. At that point, I realized that we women are conditioned to take motherhood as an ultimate goal. We are always congratulated that being a mother is a blessing but no one talks about the pressures, the stress, and all the frustrations that tag along.
They say it takes a village to raise a child – tell us something about your village?
Okay! In this case let me tell you, I AM ALONE! I AM THE WHOLE VILLAGE. I have been taking care of my son, right from the day he was handed over to me at the hospital up until now when he 's being potty-trained and up until when he is trained to pitty-train (?) his grandkids! ( Is it potty or pitty ? )
Ours is a nuclear family. My husband is a Doctor and he tries to juggle between his busy profession and family life. So all in all, I am the one who is struggling to raise my lil monkey.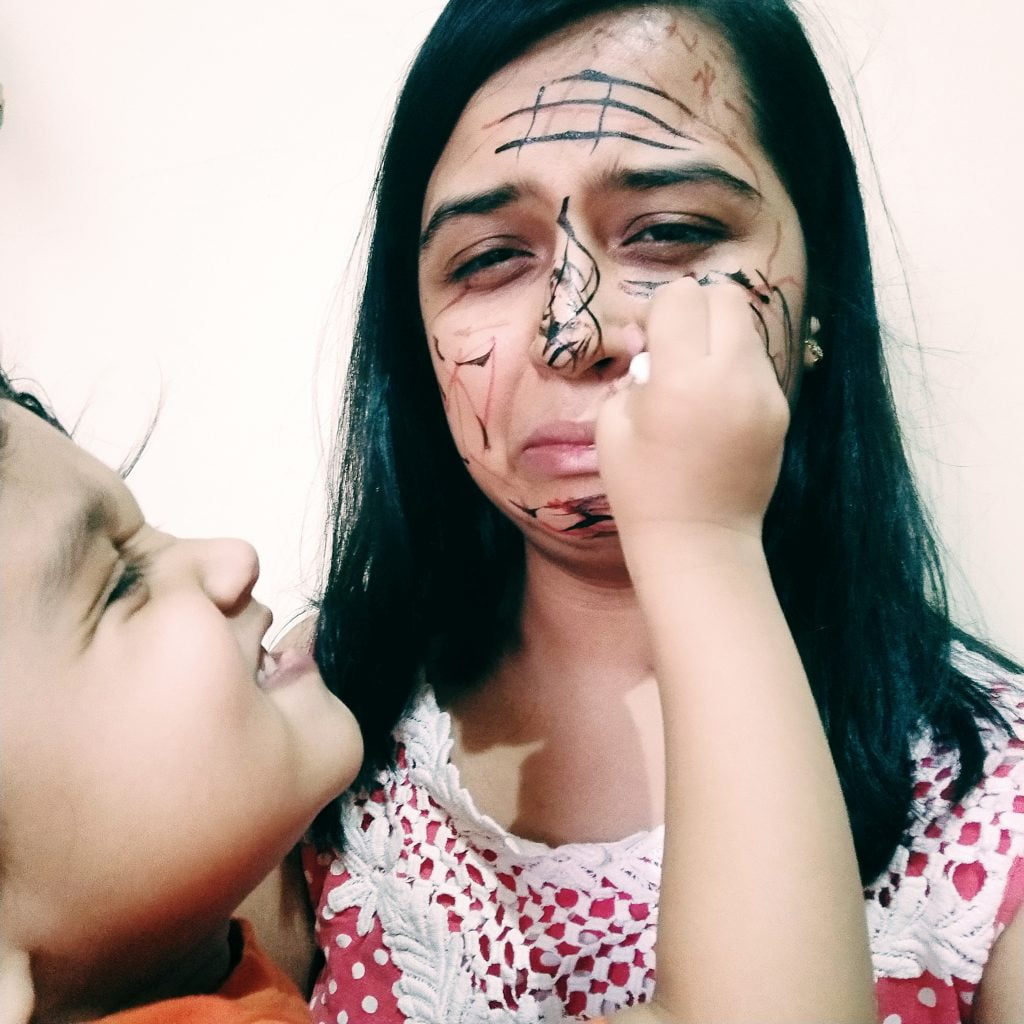 What's something you always wanted to do but didn't ― and why didn't you
Acting. I knew I loved it, I knew I was passionate about it, but I was hesitant to talk to my parents about it. I always feared they will not understand. But now, when they see my videos, they feel proud. My parents are most excited about my videos!
Was there something your parents did when you were a kid that you swore you'd never do yourself?
I hated it when my parents asked me to recite the rhymes and sing songs in front of their friends and relatives. I had decided I would never do this to my child. But now I am totally doing it and it gives me a sense of pride when I chuckle, "Look at my small chicken."
What is it like being a stay-at-home mom? What would you change?
Motherhood is a complex role and the society just wants to see you as a 'perfect mother'. It doesn't matter whether you are a stay-at-home or a working mother. Motherhood is no rocket science. Agreed! And, somehow as parents we are trying to be perfect, guilty, lost in our own teeny tiny universe, trying to achieve it all. I have been a working mom and now I am stay-at home-mother. Yet, I haven't scratched the surface of experiencing the full spectrum of parental situations that exist in today's society.
Have you ever done something really impulsive? How did it go?
LOL! Being impulsive is my forte…When I shoot my videos, many a times I get carried away and do things without giving a thought. Once I cut off my hair for real. And the cut went so bad that finally I had to visit a salon to get it fixed. So emotionally impulsive, no?
What do you want or wish most for your children?
I want my kiddo to be a REAL CHILD, a person, a human- flawed, just as God created him…