This week, in our #RealMomsRealStories series, meet this 'crazy' real mom – Anupama Dalmia. In her own words, "I am a Hyderabad-based mom who is grappling and growing every day." Her 5.5-year-old daughter is the epicenter of her world and sometimes she feels they switch over roles when her daughter is sprouting wisdom from that little mouth stuffed with chocolate. By profession, Anupama is am a writer, social influencer, a serial entrepreneur (with three ventures), a creative writing mentor, and a choreographer.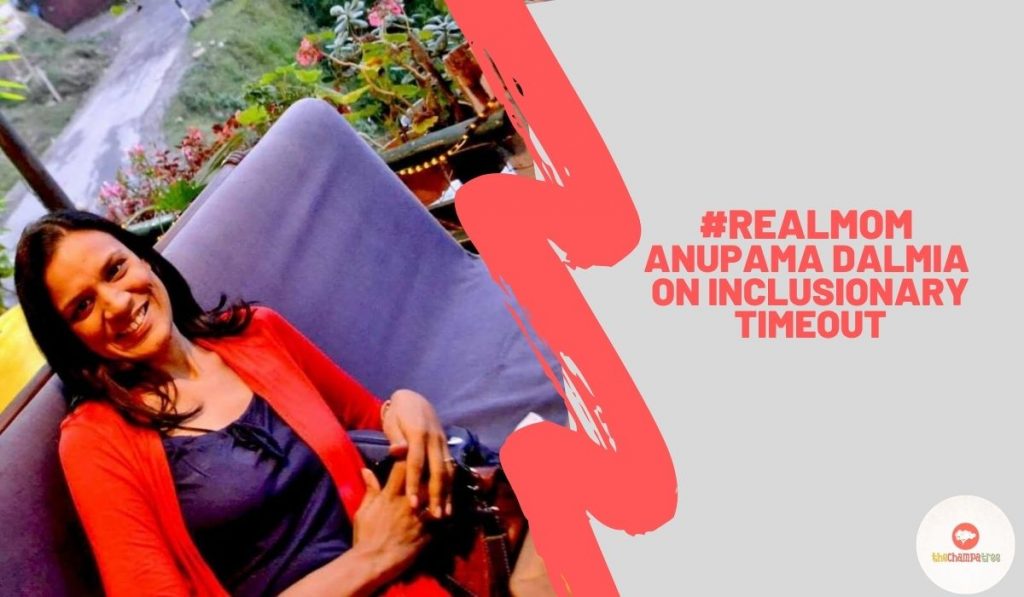 I have worked in the rehabilitation process of human trafficking survivors and that experience made me realize my privileges all the more. My husband has been rock-solid support in my journey as I resigned from a plush IT job in 2013 to pursue an alternate career path.
"My parents live in Kolkata (which is my native place) and whatever I am today is because of them. Even today, when they are around, I do not have to worry about anything – they do all that they can so that I can flourish or get some me-time," says Anupama with a sense of gratitude.
Tell us a bit about the real story behind this 'real mom'?
I believe in controlling the steering wheel of my life and that is how I have always lived. By qualification, I am a Computer Engineer and MBA in Systems and Finance. Through campus placements, I landed at my dream company Infosys with a job that got me several lucrative opportunities and memorable learning experiences. However, since childhood I have been a creatively inclined person so after a 6.5 years stint at Infosys, I resigned to pursue my passions.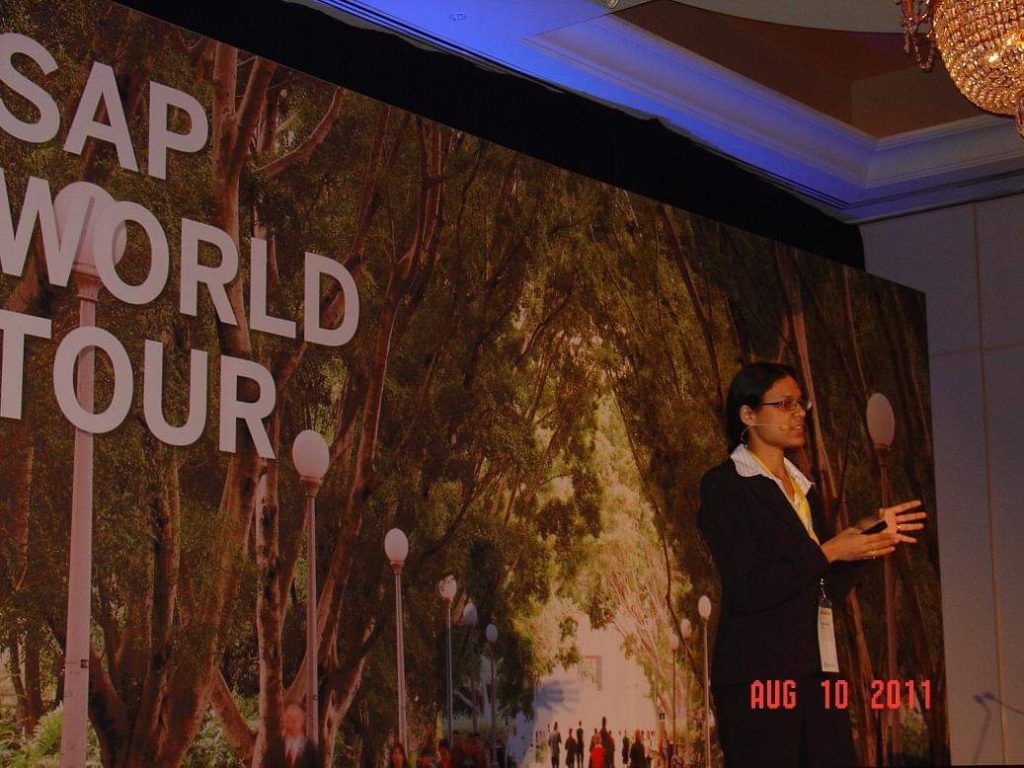 At that point, while some were encouraging, there was a section of people who thought I was making a foolish decision.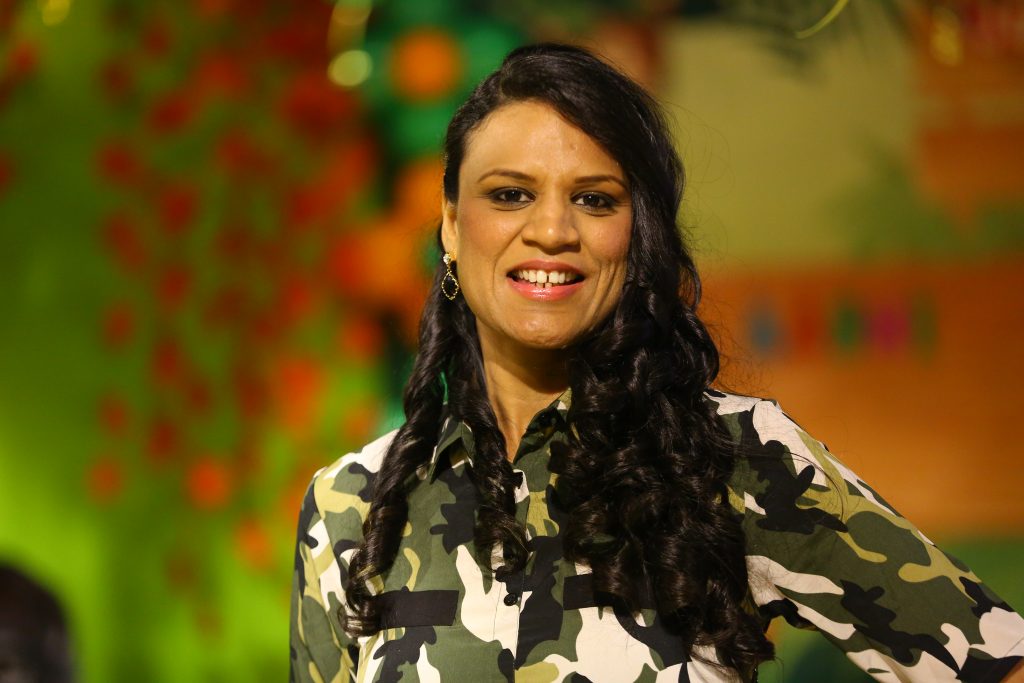 I am glad I just took a step at a time and today, I am happy with where I am in life. A lot of people think that I had resigned because of motherhood or because I was planning a baby. That is not true. I resigned for myself and my dreams. After motherhood happened, again there were some who advised me to forget about my aspirations for at least 10 years. But motherhood is not my glass ceiling; in fact, my daughter is one of my biggest cheerleaders. In moments of doubt, I always think about the example I want to set for her and I get my answers.
What's that one classic saying /rule you swear by in this journey of motherhood?
The moment you realize you have cracked the answer, the question changes – that is motherhood according to me. So, I do not think there are rules as such which can always work. But one thing I follow is the concept of "time-ins" and not "time-outs". This always helps because the child feels we are trying to understand and somewhere, it helps to channel the emotions for both parents as well as kids.
Do we tend to glorify motherhood?
I think I can write one whole book on this topic. The glorification of motherhood is so detrimental to the growth of mothers. Personally, I think I became a better mother the day I realised I do not need to be a super-mom. Children do not need supermoms. They just need loving moms and need to know their moms for what they are. Let them understand that heroism is not in sacrifice and acing everything but in being an empathetic and sensitive person, an everyday hero. My daughter knows I am not a superwoman.
She has seen me struggle. She has seen my vulnerabilities. She has seen me falter. And this has only strengthened our bond. Our entire ecosystem needs to change to unburden mothers from this pedestal we put them on and each person needs to step up for this to happen.
They say it takes a village to raise a baby – Tell us something about your village?
I have a beautiful village comprising of my family, friends and house helps. I have mentioned about the support from my husband and parents but I cannot not talk about the humungous support I receive from all my friends in raising my daughter. I live in a society and I know that I just need to make one call and someone would be at my doorstep to help. I also have always had a great support staff at home who are trustworthy and sincere. Because of them, I could focus on my daughter as well as my work.
What's something you always wanted to do but didn't ― and why didn't you?
A lesser known fact about me is that I am pretty fond of singing. I always wanted to learn music but I couldn't because as a child, I have learnt Bharatnatyam and it was not possible to enrol myself for multiple classes. Maybe some day I will be able to fulfil this desire.
What is it like being a working mom? What would you change?
It feels like am always on the go with a huge to-do list. Of course, it is hard to balance but I guess with time, I am learning to prioritize better. One thing I want to change in myself is mastering the art of saying "No". I feel this is important for me to strike a better balance in the multiple activities I am into. At times, I end up giving a nod for things I do not have the time for and it just causes more time crunch and adds to the struggle. Thankfully, my daughter understands my work and on certain occasions, I involve her. For example, I take her along for events or let her attend some of my classes.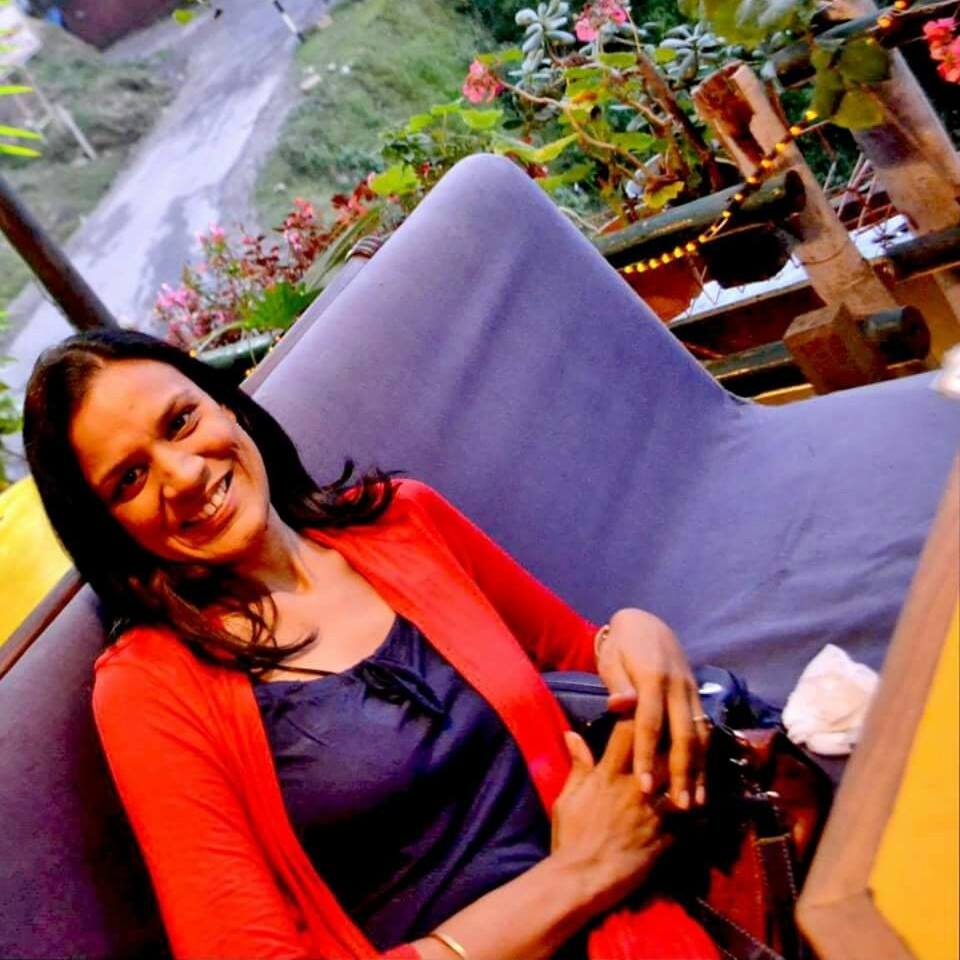 What do you want or wish most for your kids?
I just wish she grows up to be a person with a high EQ, as I feel everything else will follow if that happens. Of course, a lot would depend on my husband and me for making this possible. We are trying our best and hope we can achieve this.
Follow Anupama's blog for interesting and insightful stories.