This week, in our Real Moms Real Stories series, meet expat real mom Pooja Kawatra, a cancer survivor, mommy to two, and a lifestyle blogger. She owns Singapore's leading parenting blog themed around her inspirational story and beautifully captured family moments, especially those of raising her kids- Aayan and Kaira.
She's married to her college sweetheart, Nikhil.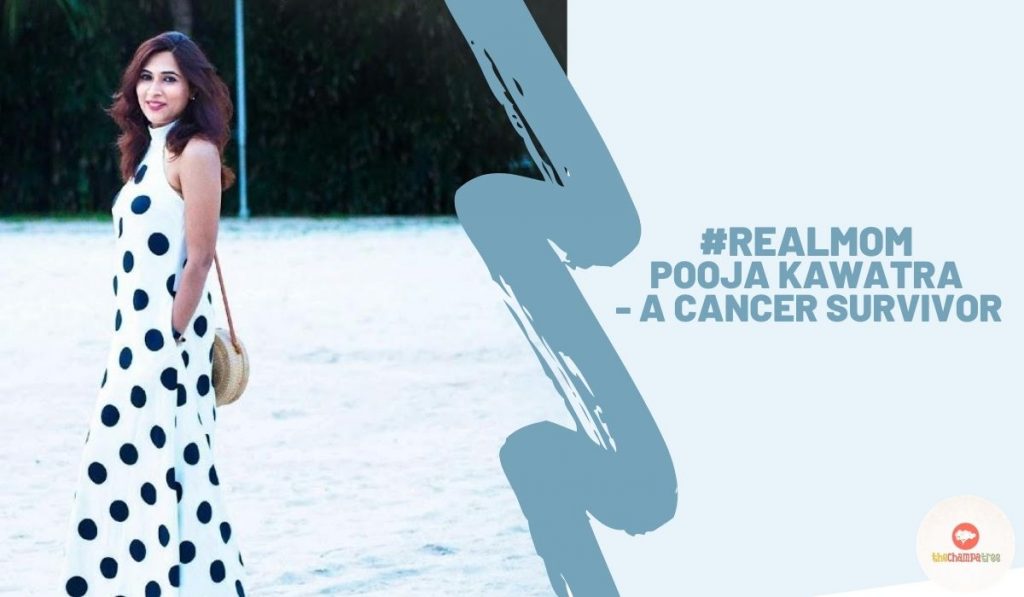 Pooja believes that life is too short to soak in or cherish all the moments, so spend time together, and make everlasting memories.
Through her blog and social media handles, she shares everyday snippets and positive vibes for those who are looking to be inspired.
You will often find her saying, "Tough times never last but tough people do!"
Tell us a bit about the real story behind this 'real mom'?
This real mom is as real as she is on her social media without any fancy strings attached to her parenthood or the family life. I started my blogging journey and later activated my social media accounts on Facebook, Instagram to share a piece of my life, my feelings on raising kids in a foreign land. All this coupled with our own adult-challenges, our intense learnings during family travels, etc. All-in-all, I have been on a mission to spread cheer, positivity, and wisdom she has gained as a cancer survivor.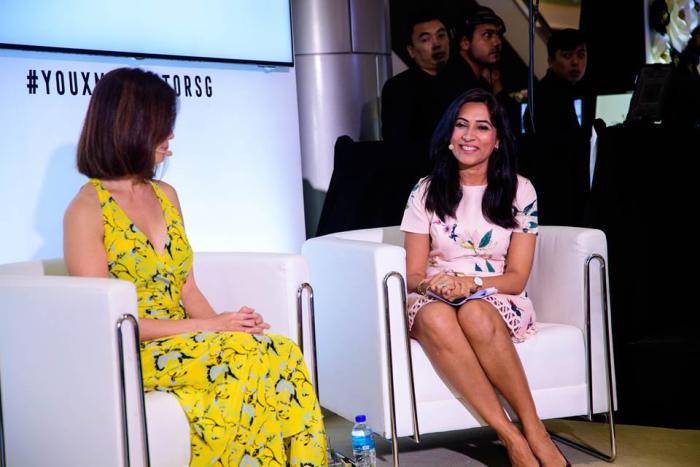 What it's like to be you?
All those who know me are very well-versed with my passion and emotions. I radiate them through my social media handles. I'm strong-willed, also hard-working to a point that it does affect my health too, and somewhat the OCD in me takes a toll as much.
Neither can I sit idle nor does my brain, It's very normal for me to have 5-10 ideas running in my head. The itch to execute them all. I take my friendships very seriously. If you ask my husband, you'd know.
PS: I have been glued to him since our college days (Pooja chuckles.)
What do you most enjoy about the place?
Singapore is such a family-friendly place. It's a delight to raise your kids in Singapore. This place is full of outdoor as well as indoor activities. New things to explore every month.
10 Things to do while in Singapore!
What do you miss the most about your own city/place you moved from?
Definitely our family, friends, and food. Initially, when we moved to Singapore, we didn't celebrate any festivals. We used to wait for Diwali so that we could travel and celebrate with friends and family in India.
What are the schools/education like, any particular suggestions?
Our kids' study in the local Singapore school and the education system here is ranked as one of the best (and highest) in the world.
What's that one classic saying/rule you swear by in this journey of motherhood?
There is no rule in the motherhood journey as we all experience different emotions, different situations, and a different way to handle everything that comes our way.
We tend to glorify motherhood a lot and that tends to put additional pressure. What do you think?
I actually don't remember glorifying my motherhood ever at all. For me, it was as simple and joyous. Even my pregnancy was splendid (and simple). I didn't set up any bars to judge my motherhood, knowing that I will be learning every single day as a mom.
Some days, it's a roller coaster ride backed by emotions, and on other days you will find me feeling exhausted, almost trying to tick off all the items on my to-do list.
The one thing I try and avoid is – The comparison, especially on social media!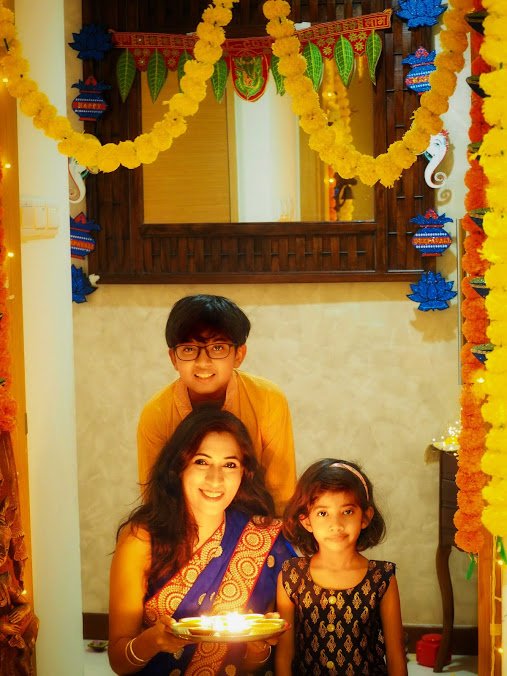 They say it takes a village to raise a child – tell us something about your village
That's what I was told and prepared myself accordingly. However, life got us ready for something else. We moved to Singapore while I was pregnant with Aayan. It was overwhelming, I wasn't sure if I could start a new job in a foreign and. We had just left our family and friends. Having to manage everything as a first-time parent, our own fears…I am so glad for Nikhil stepped up. He has been my greatest support system.
Later that year, I started my own parenting group, Mums&Babies to connect with other ex-pat mommies who have been/were sailing in the same boat. At this point, they are my family away from my family.
Raising two kids on our own is an emotionally and physically challenging journey, but we have happily been in this. So, my village is my family and the support of all the expat parents I found through my initiative.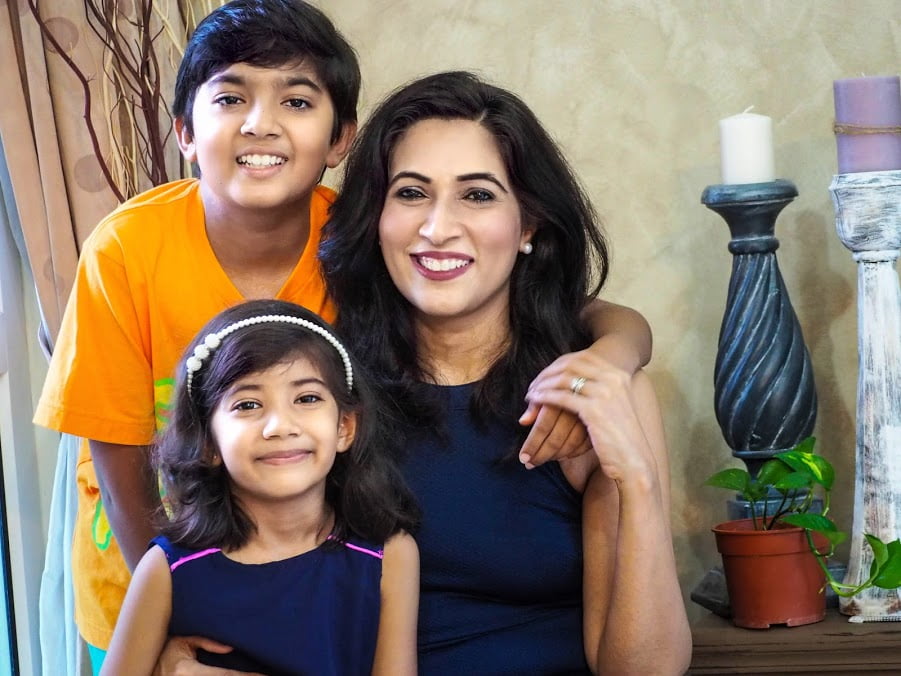 What is it like being a working mom? What would you change?
I left my corporate job after Kaira was born. She was born premature. I now am a full-time content creator and blogger who is managing from home. I think I don't want to change anything, when I was in the corporate job it was my choice to continue and when I left my job to be with my kids, that too has also been my decision.
I believe I am quite happy with what I have and what I am doing.
Is your baby's growth on track? Find out through our height and weight calculator
Have you ever done something really impulsive? How did it go?
I am never impulsive in my decisions. I seldom make decisions in haste. Having said that, last year during our family holidays, Nikhil and I'd made up our minds to go on a jet-skiing trip. I am phobic to water bodies. I still went ahead with our decision. Reality hit when I found myself in the middle of nowhere and between high waves. Though after that I had such a sense of accomplishment. Now when I think about it, I feel more confident (and, yes, it does give me goosebumps at the same time). That's the magic of living life on the edge.
What do you want or wish most for your children?
I want to instil the life values in my kids' – GRATITUDE, the art of SHARING, PERSEVERANCE, and staying POSITIVE in every situation. I try to remind them (as often as I can) that there are so many paths to success, as long as you persevere and do your best.