This week, as a part of Real Mom's Series, meet our real mom, Priyanka Pandey. Inquisitive, creative, and lively by nature- this is how her family and friends describe her. Priyanka's early years of childhood were spent in a small town in Uttar Pradesh, Khurja which is famous for its pottery. My high school years were spent on a boarding campus followed by a degree in Fashion Design from the prestigious NIFT.
Real Mom Priyanka Pandey:
"I'm now more famously known as Zoie's mother", says Real Mom Priyanka Pandey with a wide smile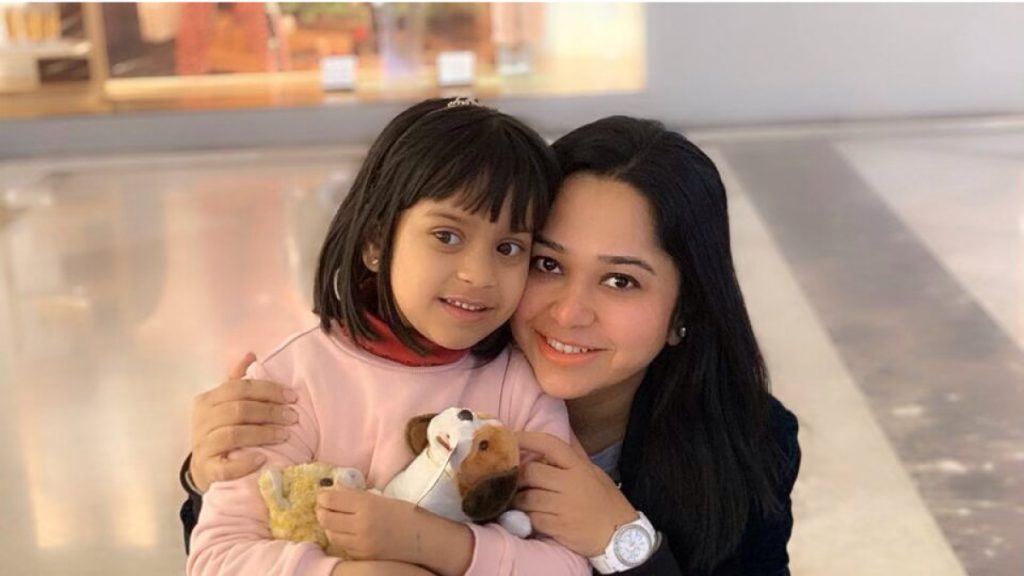 Tell us a bit about the real story behind this 'real mom'?
My fabulous work experience with India's leading buying agency in garment exports followed by extensive work exposure in one of the leading UK clothing brands was all my professional life needed. I had ticked all the boxes from my bucket list and we (husband and I) decided to start the next phase of our lives i.e parenthood. And I was ready and wanted to be a mom, I was ready to give it all up. But, almighty had an alternate plan.
Within a brief time, I survived two miscarriages and an ectopic pregnancy which pushed us to believe that parenthood was not meant for us. It was troublesome planning to conceive, tracking the hormonal cycles, and dealing with needles. I was in a spin full of self-doubts and deep depression. Meanwhile, my family held my hand and told me to revive all that I'd given up which also included my work. This inspired me to start my own design consultancy firm Studio Pinks and manage two critical things- my health and also pursue my creative passion.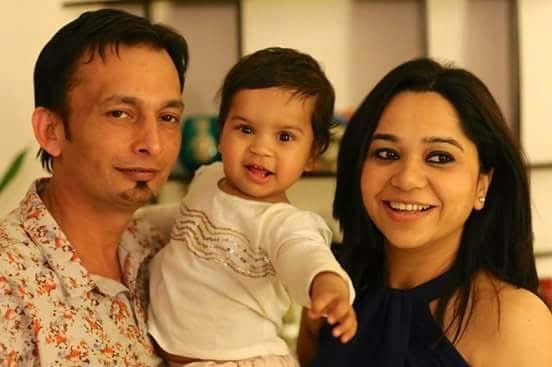 The universe was pointing at something magical, and God was kind. I was busier than I ever was in my full-time job!
And then our daughter Zoie came into our lives. Her name is a Greek word and it means eternal life. Means something, right!
They say it takes a village to raise a child – tell us about your village?
It does take a village to raise a child. I have been lucky to have a helpful, friendly above all selfless village around me. It is my husband, my mother, my brother, my cousins, and our immediate neighbour. It's a complete village indeed.
We tend to glorify motherhood a lot and that tends to put additional pressure on motherhood. What are your thoughts on this?
I was hired as a consultant to design uniforms for the Delhi Daredevils IPL team in the year 2015. It was a glorious moment as I had the assignment to design all 4 kits for the team covering match uniforms, training uniform kits, Outdoor travel uniforms and merchandise for IPL Delhi Daredevils fans. Exhaustive yet exciting!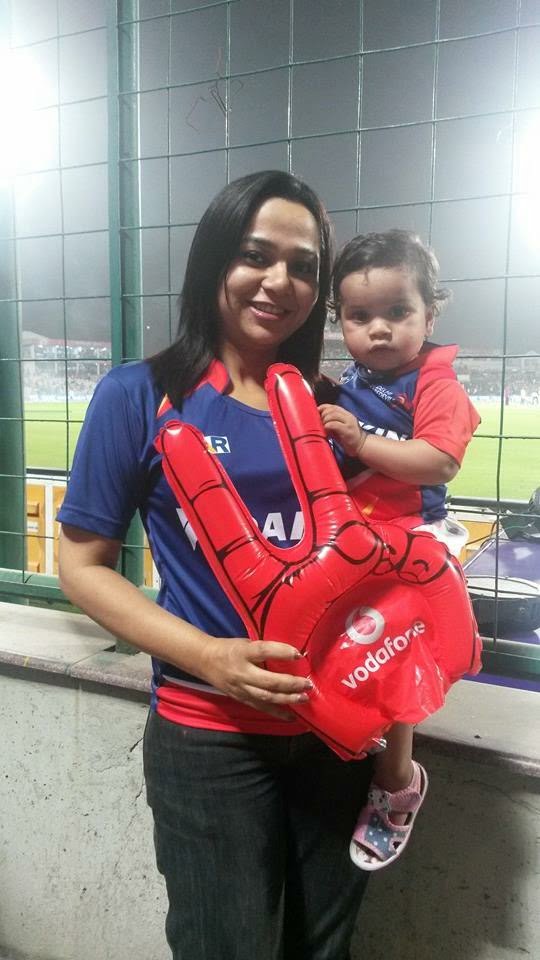 Zoie was 10-months old- in her crawling stage. I remember it was my drive back after a successful presentation with the IPL team when I got a call from my husband that she took her first steps. I was in tears. It was a miss – that precious moment. But, thanks to the technology and strength that motherhood gives, I pulled over and made a video call to see her take her first few steps- wobbly. It was the moment! I reached home and she rushed to me with her baby steps, gave me a big hug! I wasn't guilty anymore.
This 'guilt' is a massive mental load on motherhood. I now believe a lot of pressure is self-built which eventually throws us into this whole guilt and crazy mental load of mommyhood. It took Zoie to explain and teach life to me. We run, chase and our giggles are alive. It fills our hearts with love- each day, every single day.
What is it like being a working mom? What would you change?
The deadline for this is tomorrow. Can you deliver this on time considering you have a baby to take care of? It's a traveling job-how would you manage with a child? Don't worry, I will fill in for you in this work meeting so that you can spend time with the baby. Is there a nanny who is bringing up your child while you work?
There are a few strange questions/suggestions I get from people around who try and put you in a spot where you don't know if you should really be or if that's what you deserve truly. I've been surprised a few times, but with an unexpected answer or a smile, I sort of move on and have delivered fabulous work. Needless to say, I prefer the latter. I have a lot of gratitude for my workplace. It's a team of sensitive and supportive people. I would love to change the judgment and mindset of some people around who see this as an opportunity.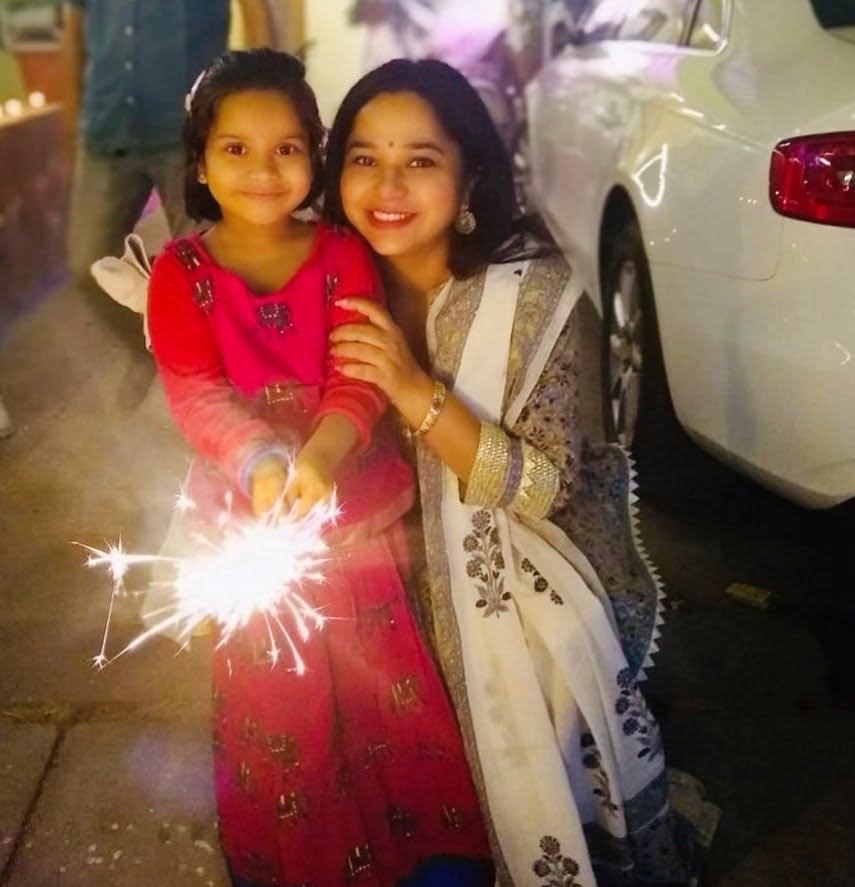 What do you want or wish most for your children?
Health, happiness and good luck !
If you or someone you know has had to deal with or overcame post-traumatic stress of ectopic pregnancy or miscarriage, please write to us at [email protected]
We'd like to extend our help by connecting them to our network of therapists and circle of moms who have gone through the same and emerged as real moms!