A career in design is one of the most sought-after creative careers. Whether you are looking to pursue it yourself or your grown-up is, students from all streams are pursuing B Des courses because of numerous reasons. B Des is a highly versatile degree in the design industry and can bring a host of different opportunities. Unlike traditional streams, B Des is not limited to students from an arts background. Creative students are pursuing B Design in large numbers because of two reasons – their interest lay in the creative field and the demand of professionals in the industry. Have you been wondering about things you should know before choosing B design course in India?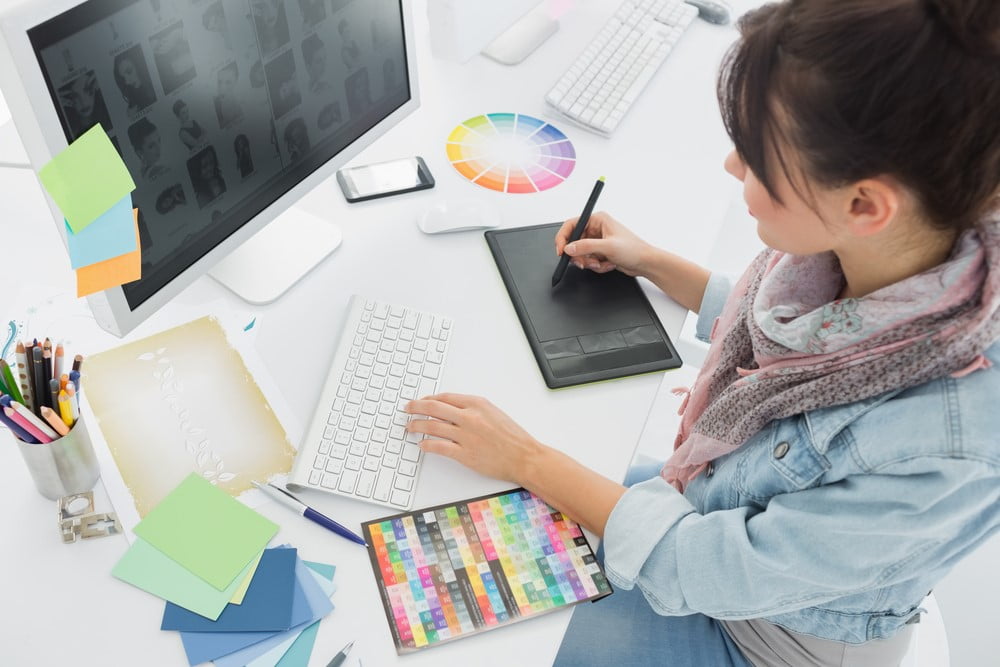 Yes, the design industry is integrated across all other sectors. Upon looking you will find that even oil and gas organizations have a design department. So, a career in design is not limited by any industry. Furthermore, there are also numerous specializations that we will talk about later. We will provide all B Des course details in this article to make it easy for you. So, have you have decided to pursue a B Design course in India?
3 Things you should know before choosing B design course in India:
1. Choosing a Specialization
Yes, specializations are not limited to engineering or management. Design is a broad field with a multitude of options. For example, if you want to go into advertising and lean towards visual communication, you should choose graphic design as a specialization in the B Des course. With a graphic design specialization, you will be learning about infographics, typography, product packaging and such.
Another sought-after specialization is industrial and product design where you will learn more about the entire journey of visualizing, designing and creating a mass-market product. It could be designing glasses or even smartphones. Specializations such as transportation and mobility design focus on vehicle and transportation system design. That's not it! If you choose the interior and retail design as your specialization, you would be involved in designing retail spaces and setting up customer-friendly interiors. It is an exciting specialization with a lot of scopes in the present times.
Choosing a specialization is crucial and knowing all the B Des course details will make a huge difference in your design career. So, make sure to spend time and research well before choosing a B design course.
2. Choosing a University
It is stressed enough by everyone, and we will repeat it by telling you to put a lot of thought while selecting a university. So, look for universities that offer the specialization you want to pursue. Some specializations mentioned above are offered by only a handful of colleges. Also, look for a university that offers hands-on experience, i.e. emphasis on practical experience instead of just theoretical knowledge.
Another critical thing to consider is the faculty since they will be the mentors who will teach you the most. Workshops also play a huge role in determining a university for studying design. Students should consider infrastructure, location, and placements too. Universities like UPES offer all major and niche specializations in design and fulfill all required parameters mentioned above.
3. Scope and Opportunities
With the right skillset and education, there is no limit for design graduates. Design is a wide and marketable field, and ample opportunities are waiting to be grabbed across all industries. The career path of design students covers the entire creative spectrum – so students will be learning new things during their entire career. Depending on the specialization, upon finishing the B Des course, design students can work with branding agencies, marketing firms, publishing houses, communication companies, automobile manufacturers, media agencies and more. There is also huge scope for setting up their own venture or freelancing. All in all, graphics designing is a high paying job with a lot of scopes.
Education is changing throughout the world. There are so many different careers that have come up in the last two decades and have generated an enormous demand for professionals. Even though the design has been in this world since time immemorial, it has recently been pushed even further. Today, the design enables functions and is a core part of any industry. Students considering design as a career should go through complete B Des course details and make an informed decision. It is an exciting career and has immense opportunities for passionate students.
Subscribe to Blog via Email
You might also like: [display-posts tag=education-is-important" image_size="thumbnail" posts_per_page="5″ wrapper="div" orderby="rand"]