We now live in a world where increasingly the most pertinent kind of parenting is one that involves thinking about family health, and prioritizing it over every other thing on your to-do list. Let's admit it: buying your kid's face masks has reached the top of your shopping list in the last two years. Kids face mask are now right up there with your groceries, school supplies, and vitamins. You now find yourself scrolling through Instagram and pausing on advertisements on kids' face masks that are bandying about with names like 'trendy' or 'handmade' or 'eco-friendly', don't you? I certainly am. And for good reason. Most children do not like or enjoy wearing masks, and they need cajoling, often some scolding to wear them.
Making kids wear face masks is a struggle every time, my dear parents. But of course, the new normal for parents today is the need to invest in kids face mask.! So, buying the right kids face mask is now added to your list of endless parenting concerns. It's very important to keep in mind some crucial factors while deciding on kids masks nowadays since there are so many varied options in kids face mask out there.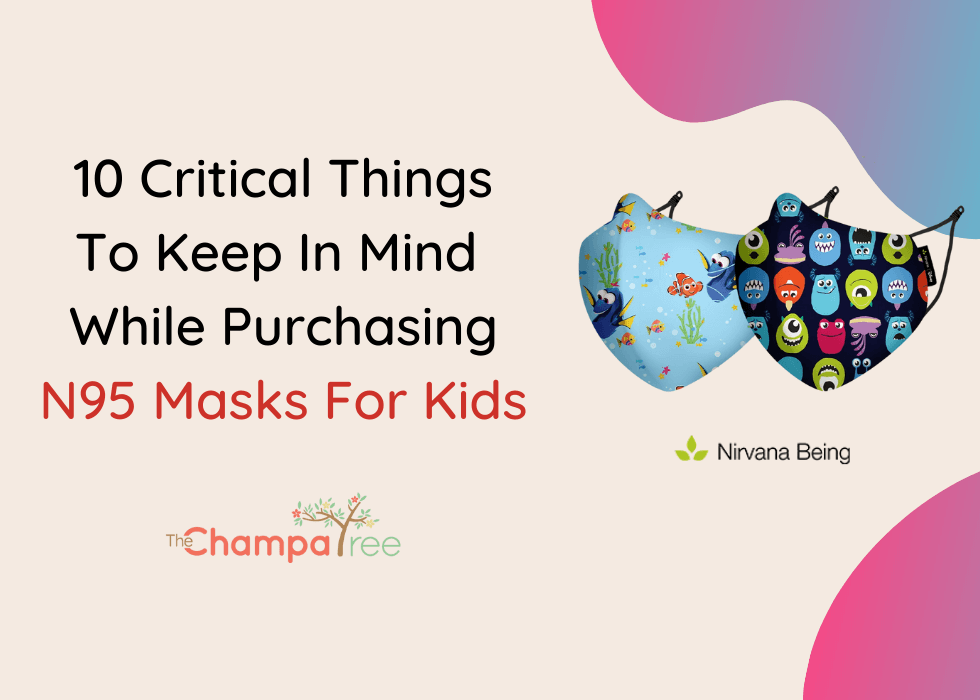 Here are 10 critical things you need to think about:
1. Is it N95 FFP2 certified?
Medically certified as such, the N95 FPP2 respirators offer the best and highest level of filtration and protection. Do consider an N95 filter for your child. It will provide them with the right kind of protection and allay some of your niggling fears.
The average size of a COVID-19 particle is 0.12 microns. So, essentially, we need a mask that creates a barrier for 0.12-micron particle size. Keep in mind that while the virus may mutate and we'll see variants, the actual particle size will not change.
Here is a breakdown of what an N95 mask is:
N: This is a Respirator Rating Letter Class. It stands for "Non-Oil" meaning that if no oil-based particles are present, then you can use the mask in the work environment.
95: Masks ending in a 95, have a 95 percent efficiency.
FFP2: FFP stands for "filtering face piece". It is a European standard for mask efficiency – FFP2 masks filter > 94% of all aerosols, including airborne viruses such as covid-19.
Moreover, the N95 or FFP2 masks need to comply with the latest guidelines by CDC, WHO that is also being followed in countries around the world.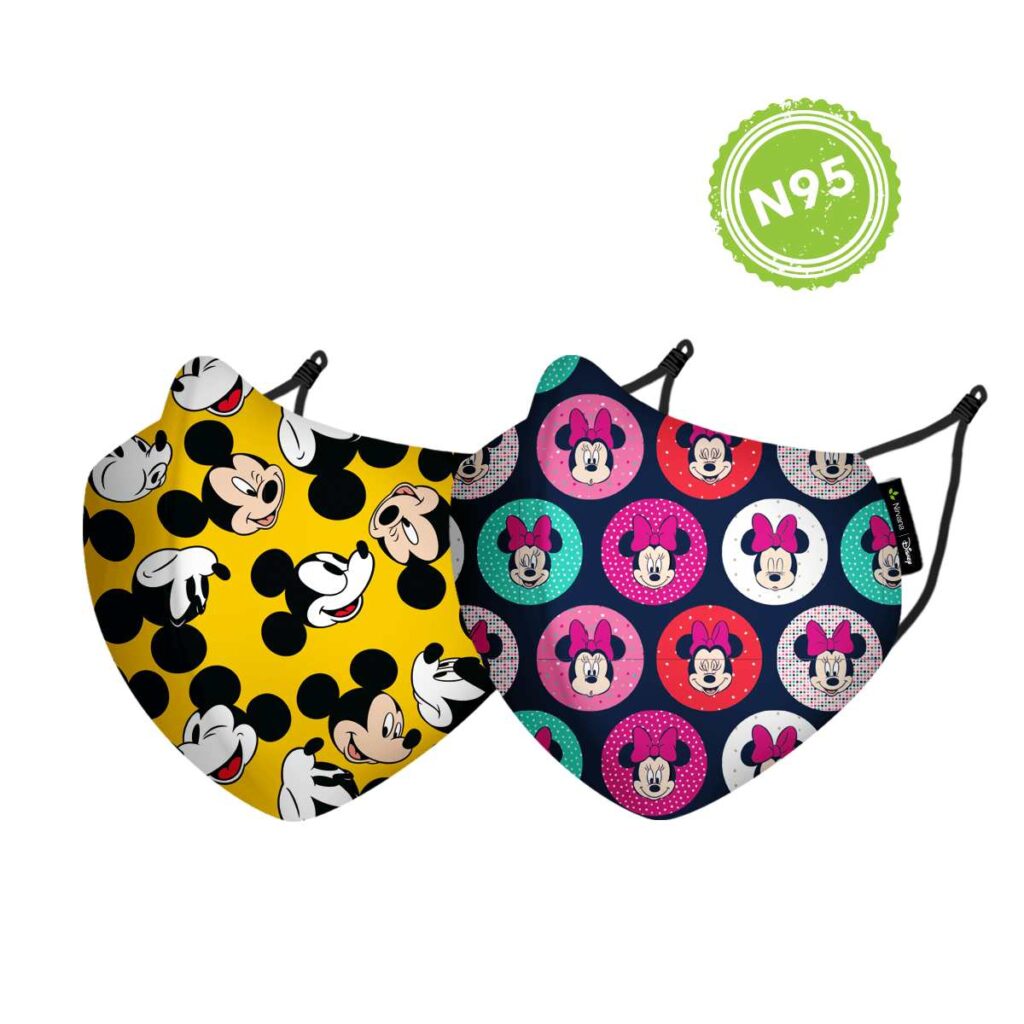 2. Is the mask offering the right kind of filtration? Is it Nirvana?
All masks need 3-layer protection with a media filter in the middle that gives you N95 or FFP2 protection. Therefore, the most commonly used layering systems are the cover fabric, the filtration (or middle) fabric with N95 filter, and the shell fabric that provides an additional level of protection. This is the most fundamental logic behind a face mask, and if your mask does not provide this basic three-layer protection, please opt for another. The N95 kids face mask from nirvanabeing.com for instance, provide bee's knees nanotech filters which are the best nanotechnology filters out there, and allow for better breathing and facilitate circulation of clean air. This technology allows your child to breathe through them all day without any discomfort, thereby making them the best kid's face masks in the market today.
3. Are they reusable and washable?
Reusable and washable masks are both easy to manage, and cost-efficient, particularly since children tend to soil their masks continually. Choose a mask that you know can be re-used and washed at least 10-15 times. The nirvana mask my kids use has a life of 6 months – isn't that great?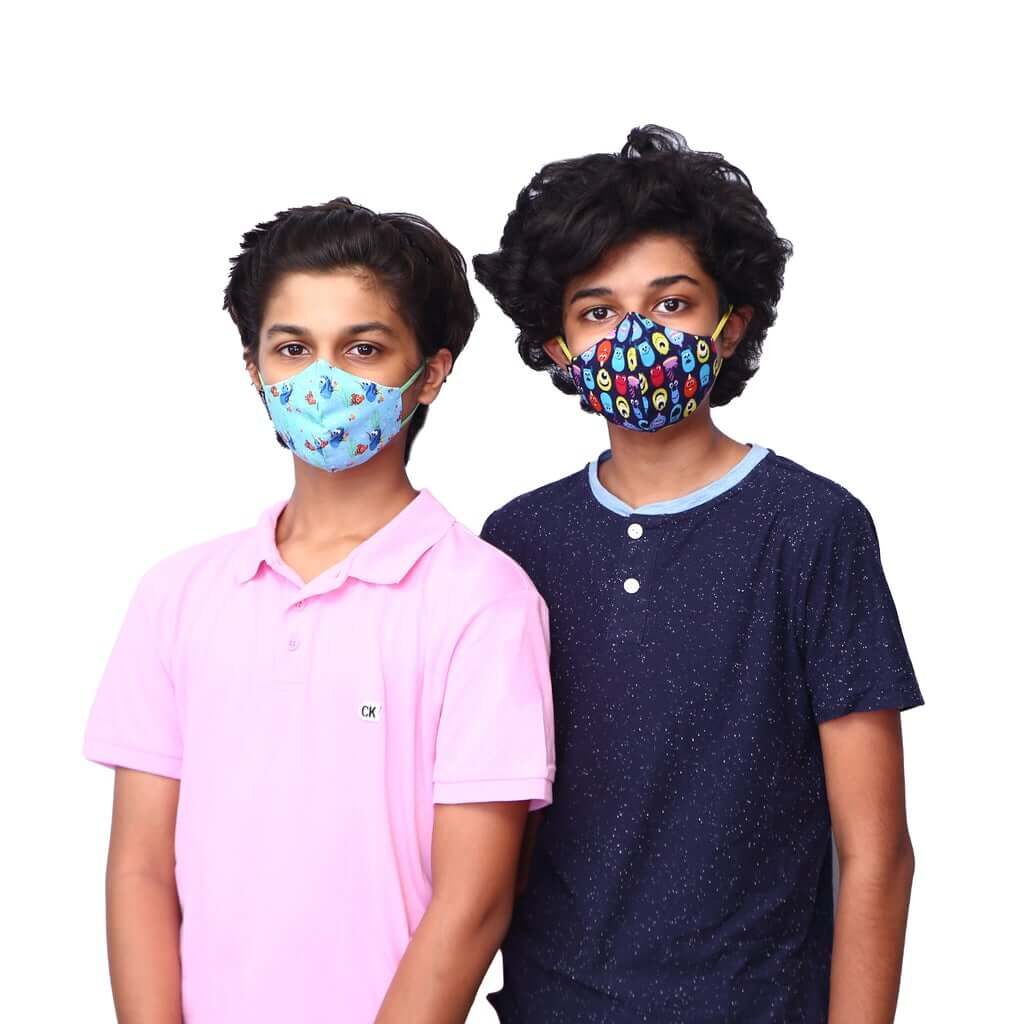 4. Lightweight mask for active comfort
Wondering if it's possible to have lightweight yet effective face coverings to keep the airflow, and not the germs, coming? For kids who are always out and about, actively indulging in sports, a lightweight mask that is easy to wear and keeps one safe is a must! Fret not. Nirvanabeing's wide range has also amped up the lightweight quotient. These face masks are appropriate for sports lovers and those who are seeking active comfort. Even as they're lightweight, the brand makes sure the fit is secure first and foremost.
5. Are they the right size? Do they fit your child's face perfectly?
Face masks need to have flexible nose-bridge space, to stay in place without causing dents on your poor child's nose. They also need adjustable ear loops to fit the ears properly. Notice how they often slip off from her/his ears? You probably didn't buy the right fit. Always go for masks with adjustable ear loops that won't hurt them around the ears. If your child is old enough, ask her/him whether it hurts them or not. Go with their opinion on this one.
6. Is it sustainable?
Everyone is talking about it. More and more, we are thinking about sustainability and sustainable living. So, consider it while choosing a face mask for your little one. Buy sustainable options in masks. Here again, I find products from nirvanabeing.com AMAZING! Look them up on here. Their products are all environmentally sustainable. They have opted for natural fabrics in the inner and outer layers by using 100% RPET (recycled plastic bottles). As a concerned parent, this should be reason enough for you to be convinced you're buying the best face mask for your kid. As an added bonus, when you buy environmentally friendly masks, your child learns early lessons in sustainability.
7. Does it fit into my budget?
Are you one of those parents who buy masks in bulk? Remember, you will be buying many of these in the coming months (but God forbid not years!). You need to ensure they fit into your budget. Kids masks from nirvanabeing.com actually cost less than INR 1/day if you wear them for say, six months! Imagine, that's how affordable is 100% safety during the pandemic! Isn't that great value for money for kids' masks? That's why these are a great option in face masks for kids.
8. Trendy and cute? Official merchandise partner of some of the world-famous toon characters
This may sound trivial but if you are a parent, you know that it really isn't. In fact, it's VERY important that your child is absolutely thrilled by her/his mask. I would recommend that you look up Nirvana's official merchandise from Marvel, Disney, or Barbie to bring a smile to your child's face. Go ahead and look upon Avengers while you're at it. They will love you for it.
Besides, Nirvana Being is the official mask merchandise partner of Marvel, Disney, Barbie et al. Favorite toon characters' adorned faces can be flaunted as the kids decide to stay in or step out of home with confidence…the little super-stars marching out fully armed to protect themselves with their own shield, at schools, playgrounds, shopping malls, eateries, play areas! Wouldn't this be a visual treat for parents to see their kids breathing through a tested and certified, credible N95 mask that's worth trusting?
9. Boys and girls
There are multiple options for boys and girls. Try gender-segregated masks; my son loves the Marvel Spidey Venom mask, but your animal-loving child may also like 101 Dalmatians or Barbie masks. So go for it: Frozen masks or Simba masks for your tiny trendsetters sounds like a fun afternoon of shopping, doesn't it? Shopping for your kid's masks can become a collaborative effort between child & parent, the child is centre stage in making the decision & hence excited to flaunt it.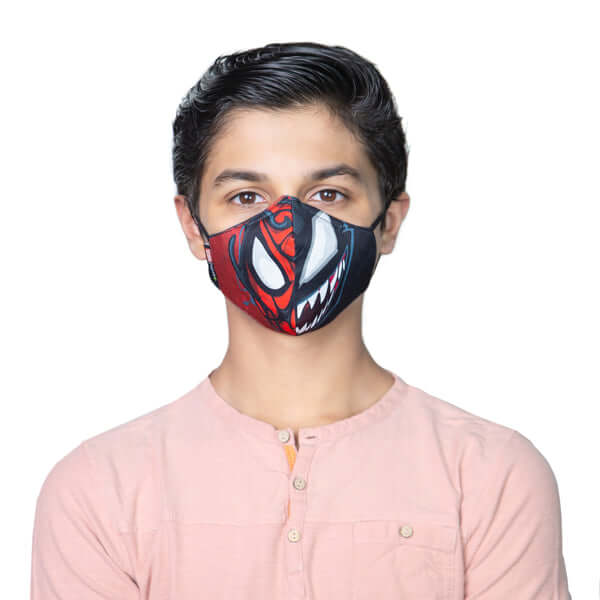 10. Easily accessible
Very important: can you hop into your next-door pharmacy or local store if there you're in a crisis over a mask shortage? Does it store that mask? Here again, reusable N95s from nirvanabeing.com is your very best bet: they are easily accessible and pretty much found in all stores. Kids masks from nirvana can be easily bought online (try Amazon). But they're also equally easily available in local pharmacies.
All things considered, when it comes to kids masks, nirvana knows what it's doing. Opt for N95 masks from nirvana while deciding on buying your kid's not-so-favourite adornment.
By Moutushi Mukherjee