We all want our kids to be the best, to have that little edge over the other children, and at the same time have fun learning new things too. And guess what, with Extramarks Toddlers Tablet that is now possible! The interactive 2D and 3D animation apps deliver learning content in an engaging manner, making it easier for toddlers to absorb new concepts.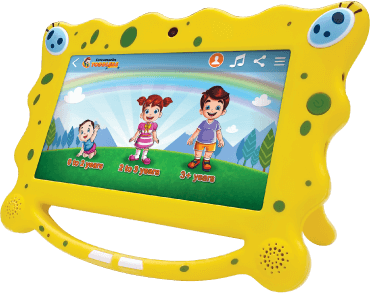 There are a lot of tablets being marketed for toddlers these days. But what makes Extramarks Toddlers Tablet stand out, apart from it being easy to carry and aesthetically attractive is that the interactive applications and games in it help develop your child's skills.
Extramarks toddler tab has so many offerings:
Built on the concept of 'Tap. Learn. Play', Extramarks Toddlers Tablet uses technology alongside other hands-on learning activities to develop logical reasoning and creative abilities in children from a very young age.
1. 80 games
2. 26 rhymes
3. 19 stories
4. 26 alphabet songs
5. 4 premium games
It is a novel tablet for today's kids, such as learning alphabets, recognizing shapes and colors through applications such as 'Numbers Adventure', 'Colors Splash', 'Fruits Mania', and several others.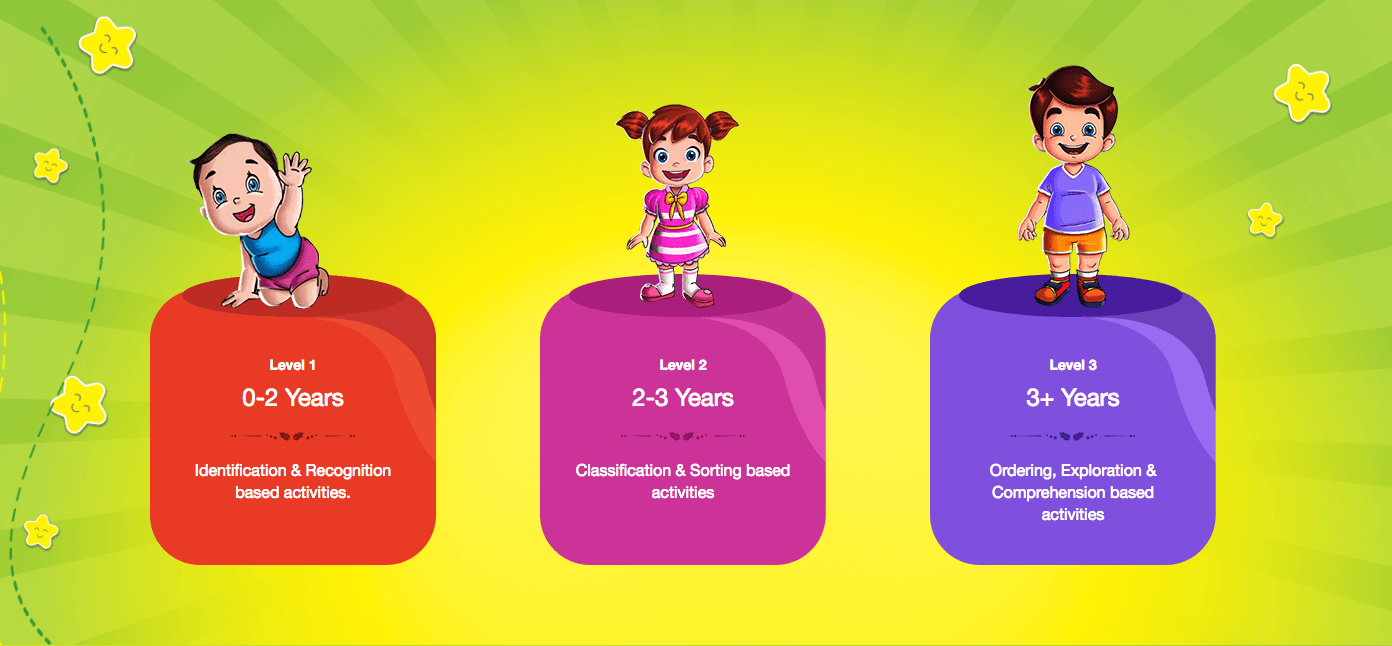 Age-focused groups:
A fantastic feature is that it has an exclusive parental control lock. Plus, easy-to-use features to monitor and restrict play hours and also an anti-glare screen which makes it safe for the eyes. It's available for three age groups: 0-2 years, 2-3 years, and three years and above. It works on Android 5.1 version and operates on WiFi.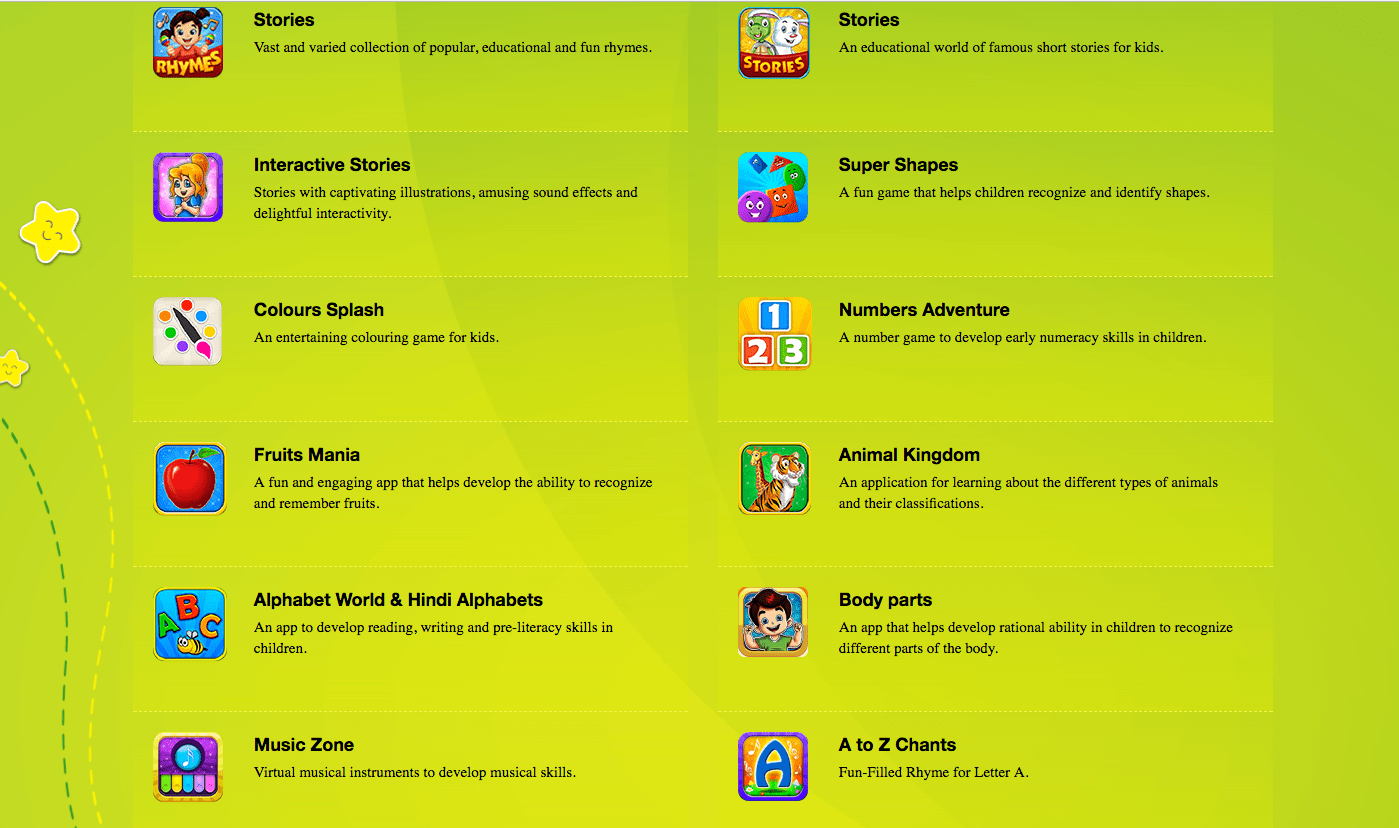 Products specs:
Added benefits are that, first, the Extramarks team is always available and if you have any issues they'll fix it immediately. Second, they're constantly updating the already existing apps and adding more games and applications which means your little one won't ever get bored. Third, Quad-Core 1.3 GHz CPU, 1 GB RAM, 7" LCD screen, 8GB internal Storage, 2.0 MP front and rear camera. Fourth, one year warranty on the tablet. Also comes with accessories like a power adaptor – 5V/2A, 1x5pin micro USB port (2.0 high speed), and a user manual.
The screen doesn't rotate on purpose though. After we finished reviewing the product, we realized that the kids at home would have fidgeted with the gadget had there been an option of screen-rotation. So, in order to ensure the longevity of the product, certain features may be helpful in case of adults are disabled when it comes to making them user-friendly for kids. Also, we mentioned that the touchscreen isn't as responsive. Well! To be honest, it was a let-down for us as adults, however, kids tend to press buttons on gadgets really hard. That's one of the reasons we are assuming is the rationale behind the delayed response to touch.
But, all-in-all, this tablet is an impressive and genius methodology based on gaming and interaction which strengthens your child's logic, linguistic competence, art, and creativity so that kind of compensates for it.
Conclusion:
Overall it's a good investment for parents as it satisfies the true meaning of infotainment i.e. information and entertainment at the same time. Not only that, but apart from the standalone tablet, Extramarks Toddlers is also available as an app across three platforms.
Our Rating:
Product compatibility: 4.8/5
Overall learning experience: 5/5
Overall entertainment experience: 5/5
User Friendly: 4/5
Product packaging and other related features: 4/5
Pricing: 4/5
Price: INR 11,990
Availability: Click here to buy now!
Subscribe to Blog via Email