Check out 5 reasons why story telling is extremely important for a child! Also, find out how to choose a good book for your little one
There is no turning away from the fact that kids today are born in an age of technology. It is but inevitable that they are growing up in an environment of tremendous opportunity and information, leaving very little space for the "joy of discovery" and "the celebration of wonder" for both the child as well as for parents and caregivers.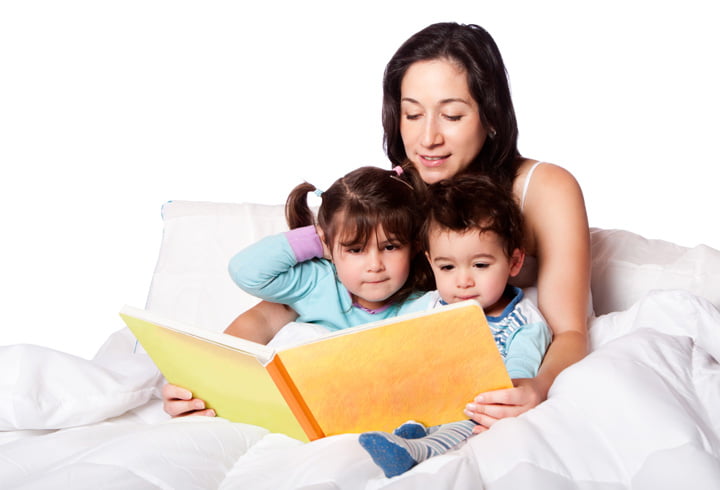 That's why it is so important for us – the parents to make sure that we are able to teach good habits to our kids. One of the most important and healthy habit that must be developed in children is that of reading good books. You must be wondering – how and why to teach your children to read books at all (that too in today's day and age when technology is so 'in')? The very first day we brought our newborn Brat H home, I started singing rhymes and would often tell meaningful, fun stories to him. You see, I always wanted to raise a reader. He is all of a year and a half but, reading out short stories to him has become our daily ritual. It is our favorite kids activity ideas 🙂
Let's find out why story telling is important for kids.
Why is story telling important?
1. Helps give a boost to child's emotional as well as social growth and development: Kids tend to take time to understand and grasp things. A bit of an entertainment factor can really act as a catalyst. Story telling as an activity is really powerful in transferring emotions and feelings. It also gives a boost to their thinking capacity.
2. Storytelling is the basic training for academic learning: When kids see images in the book and listen to the stories, they learn to build a relationship between images and story and later become better at creativity, associate imagination with visuals.
3. Short story telling is a perfect bedtime activity to relax kids: At the end of the day, all that a tired child demands is their parents attention and love. One of the best ways to soothe them is by reading out short stories. Give them kisses and hugs in-between. It strengthens the bond, relaxes them and also gives them a lot of emotional security.
4. Increased knowledge and introduction to new vocabulary: Good books introduce a whole new world to a child. They learn about various things, places, practices in life, relationships etc., through wonderful stories. Most of the stories have a hero and a villain  (good and bad characters). Listening to stories help children get an idea of what is bad and what is good. At the end of the story is a morale which needs to be discussed with the child at any cost. Stories also allow children to learn new words and add complex ones to their vocabulary.
5. Enhance the listening skills of children: Kids love to talk instead of listening to anything. But this is not acceptable in the classrooms, thus story telling gives them with the necessary training to listen and understand instead of talking.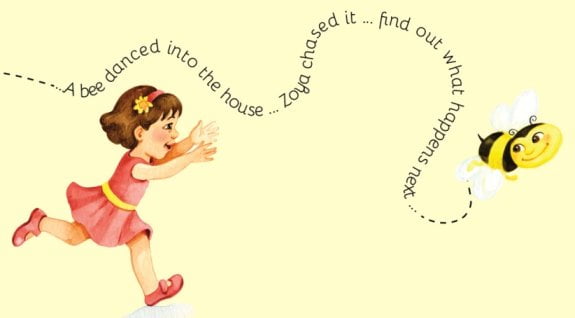 TCT's favorite pick: 
The Beebop series (an initiative by Dream Theatre) of books bring alive a magical world where Beebop, the friendly bee takes Sarah, Jay, Zoya and Zubin on many marvelous adventures. Beebop is a series of graded readers for three levels. I introduced Brat H to Level 1 reading. I know that it's still too early to have done what I should have waited for a few months. But, you see, it wasn't in my hands. He just wants me to read them out loud to him. Each level consists of four story books and four accompanying activity books. The levels increase in complexity to allow for greatest success in ability and interest.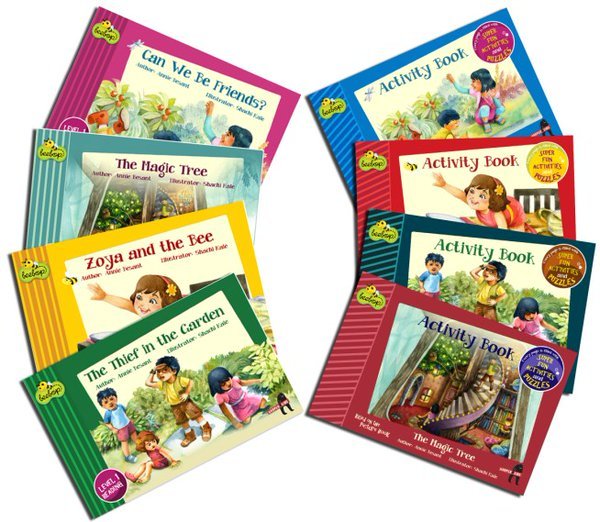 Why Beebop Books – Level 1 is our hot pick?
Beebop

 books are fresh in their look. The illustrations are unique and captivating. It's actually a great visual treat

Introduction to new vocabulary that the child may not  have learnt in school but will surely understand through reading the book. These words are not difficult to pronounce or decipher phonetically

The activity activity books are based on the story and designed to engage the child further with the story and to enhance the experience of reading

The format and layout is pretty simple. So is the plot and length of story. Children wont get distracted too easily

Books are kid friendly size to hold even for tiny hands

The length and complexity of the sentences are suitable for beginning levels of reading 
Things to keep in mind while picking up children books for the first time:
Vocabulary – Level of difficulty

Length of the sentence

Will it be easy to comprehend by your little one?

Visuals, illustrations and overall content
Image source: 01
You might also like: 
[display-posts tag="how-to-teach" image_size="thumbnail" posts_per_page="5″ wrapper="div" orderby="rand"]