Food, fun, and conversation is the recipe for a great family meal but in today's hectic lifestyle, finding time to eat together is a task. The importance of family mealtime conversation has lasted forever. It is always good to share some chit chat over the dining table instead food time turning into screen time. The assortment and comfort of fast food have taken a "bite out" of family mealtime, and with good reason. Food franchises have learned how to cater to our fast-paced lifestyle by offering a wide range of "on the go" food items at a low cost and delivered to your doorstep too.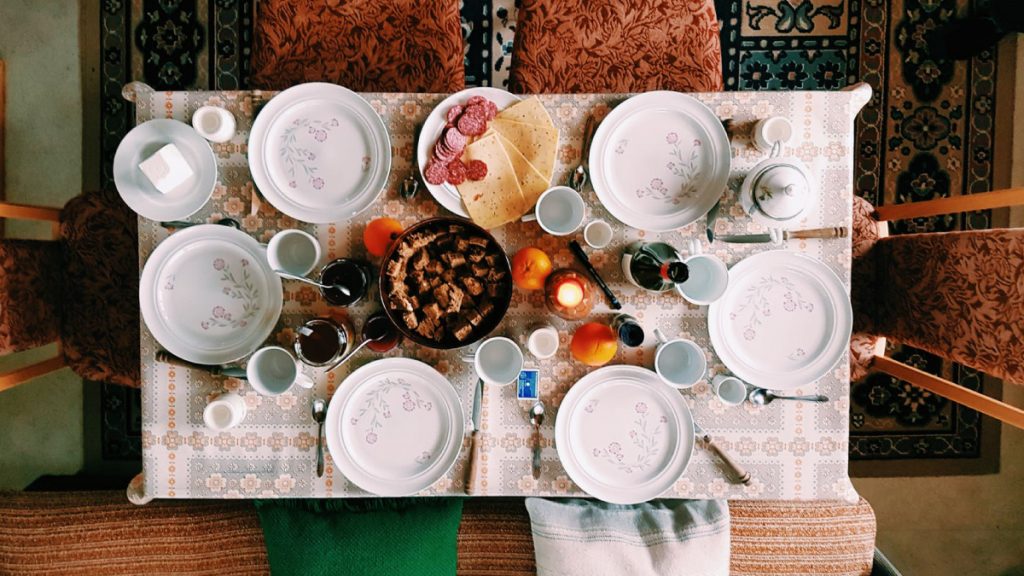 While electronic devices have brought us within the reach of the world, it is family mealtime that brings us closer to our own tribe. The fabric of the family is braided by shared experiences and time spent together. It is worth all the attempts it takes and should definitely be a part of our daily list. Children often need a secure environment to discuss ideas/experiences within the company of family, and parents need a routine time to connect with them. It is often said that families who share a meal together reap many benefits. Here are some ways through which eating together can be practised regularly and also help us achieve some goals as a family!
Importance of family mealtime conversation:
Here we list 5 importance of family mealtime conversation. The conversation can be fun, intellectual or general gossip. We here want to promote the need for family mealtime conversation. Read on.
1. Schedule time to eat together
Eating together can happen at any one of the 3 meals of the day. Select a meal that will allow you the most time to spend with each other. Schedule one meal a week and gradually increase the frequency of such meal times. A Harvard study has found that families who eat together are more likely to have 5 servings of fruits and vegetables, as compared to families who don't eat together.
2. Switch-off the electronics
While having a meal together, we should try and switch off the electronics, look up from the screen and spend time with each other. The only exception to the rule should be to connect with a family member who is far away and is being missed.
3. Start the Sunday meal tradition again
Sunday is the only time that people get to spend time with family without worrying about meetings, assignments or deadlines. Organize a special breakfast or dinner and keep it informal. This meal shouldn't be compromised and should be the most important commitment every Sunday. The family that eats together, ventures together!
4. Involve the kids
Preparing for a meal is a great way to connect with each other and have fun too! While cooking together you can teach children kitchen safety as well as food safety. By taking all of these steps, you will squeeze in extra time to bond apart from the mealtime.
5. Help build self-esteem and build closer relationships within the family
Mealtime is the perfect opportunity to build self-esteem in children. By listening to what your child has to say, you make them realize that you value their opinions, respect what they do and that they are important to you. Mealtime is the only time where a family can sit and discuss their day, plan for the next day and help in each other's growth.
When a family sits down together, it helps in relieving the stress of daily life. Eating together tends to promote more realistic eating habits, which in turn helps family members manage their health better and more easily. Eating together is more efficient, less expensive, and healthier.