Take a look at a Mommy Blogger's journey so far and join in to celebrate our first anniversary – a big milestone today!
The Champa Tree's birth last year was quite eventful! This year, the baby has grown by leaps and bounds. Take a look at some of it's important growth and development milestones.Thank you all our followers and well wishers for your love and support! 🙂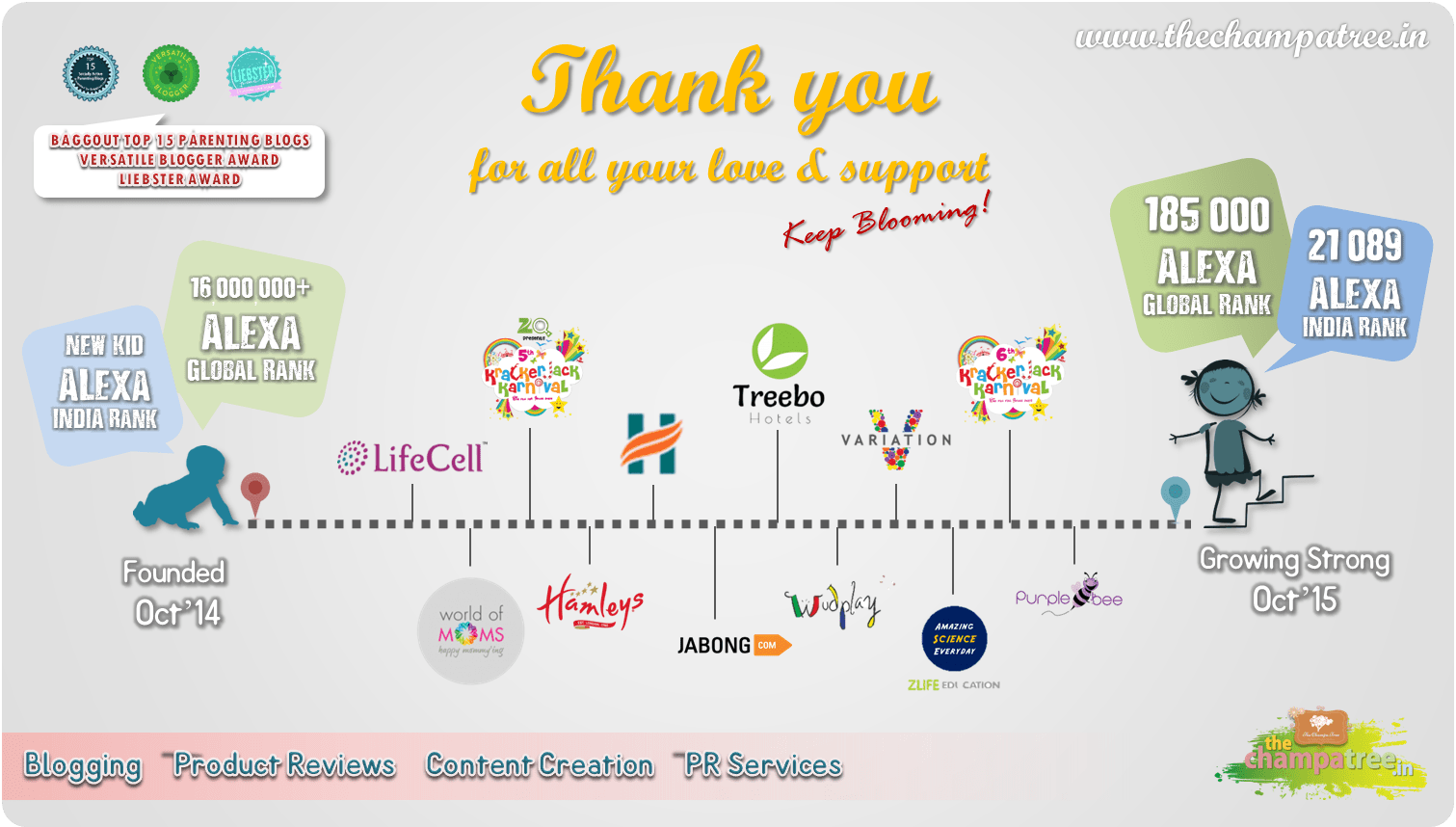 Shower your blessings by dropping a line or two in our "Share your views" section 🙂
Keep Blooming!